t_news
2017-04-19 13:40:15
The Super Formula Official App is Here!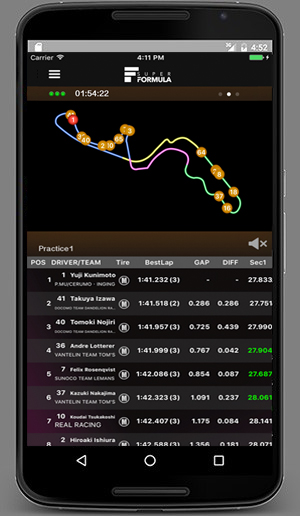 By downloading and using this app, users can enjoy "live" timing, as well as other SF related information.*
The official app contains "live" times for each sesson, as well as current car position information, sector times and more!
This app can be viewed on both iPhone and iPad. The app can also be viewed via your PC web browser.
■PC web browser.
http://superformula.racelive.jp/
*For use with the following iOS: iOS 8.0 or above, iPad/iPod touch.
For Android: Android 4.1 or above