2016 SUPER FORMULA
Round6
SPORTSLAND SUGO
Qualifying 9-24 sat / Race 9-25 sun
SPORTSLAND SUGO : 3.704 km

Qualifying
2016 Super Formula Round 6 Qualifying Session Results

Sept. 24, 2016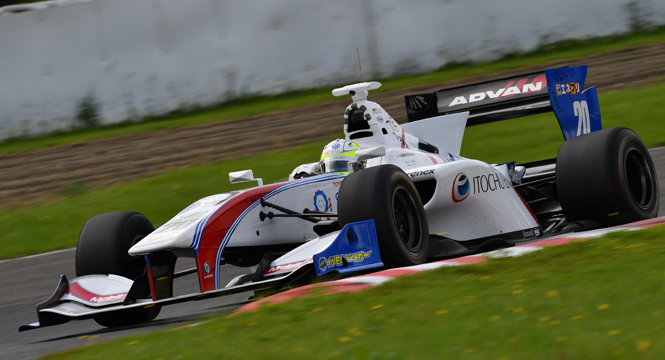 It was a very eventful Q1 for 2016 Super Formula Round 6 at Sportsland SUGO. Current point leader and winner of Race 2 of Round 5 #2 Yuji Kunimoto (P.MU/CERUMO・INGING) went off the course in Turn 9 (Umanose Corner) during Q1, which consequently resulted in him being knocked out of the session. And while #8 Kamui Kobayashi (SUNOCO TEAM LEMANS) was heading out of the pit, he was hit by #37 Kazuki Nakajima (VANTELIN TEAM TOM'S) and also by #16 Naoki Yamamoto (TEAM MUGEN). The result for Yamamoto was disastrous, as his car wasn't fit for him to be able to even do a time attack, so he was subsequently knocked out of Q1.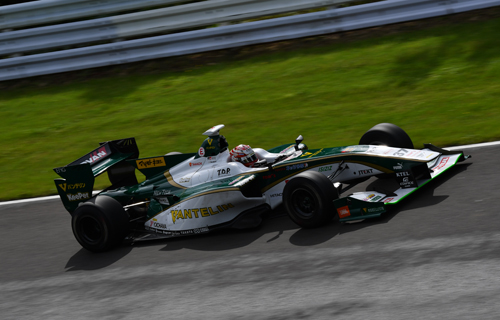 In Q2, top lap times changed hands several times until Kazuki Nakajima recorded the best time. #36 Andre Lotterer (VANTELIN TEAM TOM'S), who is the defending champion at this circuit and Hiroaki Ishiura (P.MU/CERUMO・INGING ) who is currently 2nd in driver's points, were both knocked out of Q2. This round really shows how tough the races are in Super Formula this season.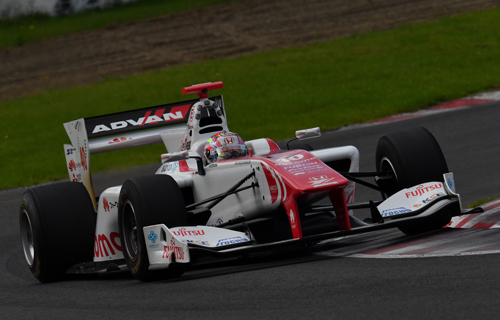 Q3 proved to be as difficult a battle as Q2, as top lap times were bested several times, until #20 Yuhi Sekiguchi (ITOCHU ENEX TEAM IMPUL) took the checkered flag in the top spot by just 18/1000 of a second over Kazuki Nakajima. Sekiguchi thought he didn't have any more room left to improve in this race, but he certainly proved that to be wrong. Finishing in 3rd and 4th were two cars with Honda engines; #40 Tomoki Nojiri (DOCOMO TEAM DANDELION RACING) and #64 Daisuke Nakajima (NAKAJIMA RACING). #41 Stoffel Vandoorne (DOCOMO TEAM DANDELION RACING) finished Q3 in 5th place followed by #19 J.P. de Oliveira (ITOCHU ENEX TEAM IMPUL).
After deliberation by officials, Kazuki Nakajima was handed a one grid penalty for hitting Kamui's car in the pit during Q1, so Kazuki will be starting in the 3rd grid in tomorrow's main event championship race. In the fourth grid will be his younger brother Daisuke.