Super Formula Round 2 at Okayama Preview
2017年5月18日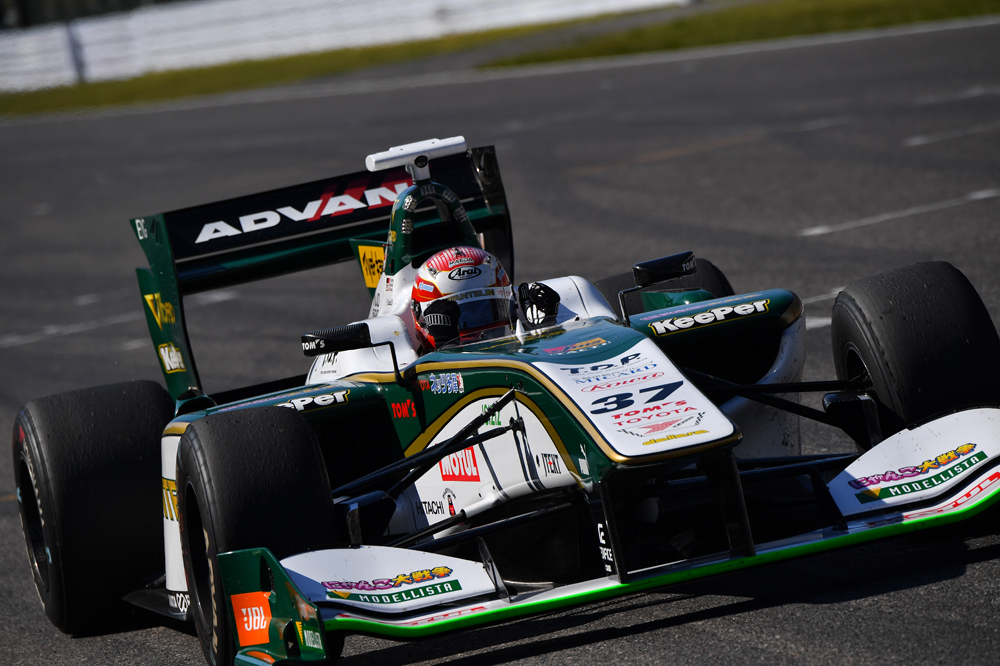 After unseasonably cool temperatures, the end of May has brought with it some sweltering hot summer weather conditions across Japan. In the midst of those temperatures, Super Formula Round 2 will take place at Okayama International Circuit. During the off-season, Okayama track surfaces were re-paved. So it will be the first time most of the veteran drivers will have a chance to see the new surface. And of course, there are some new drivers that have yet to race at Okayama. Due to those factors, there will be a 2-hour free practice run on Friday–which is normally just 1 hour. During that practice, how good the set-up each team brings into Okayama will quickly be determined. In addition, the new tires have yet to be checked on the new surface, so the teams and drivers will certainly be busy with preparations. For those that plan to come out to see the races on the weekend, Friday's times may certainly be a telltale sign of what may unfold.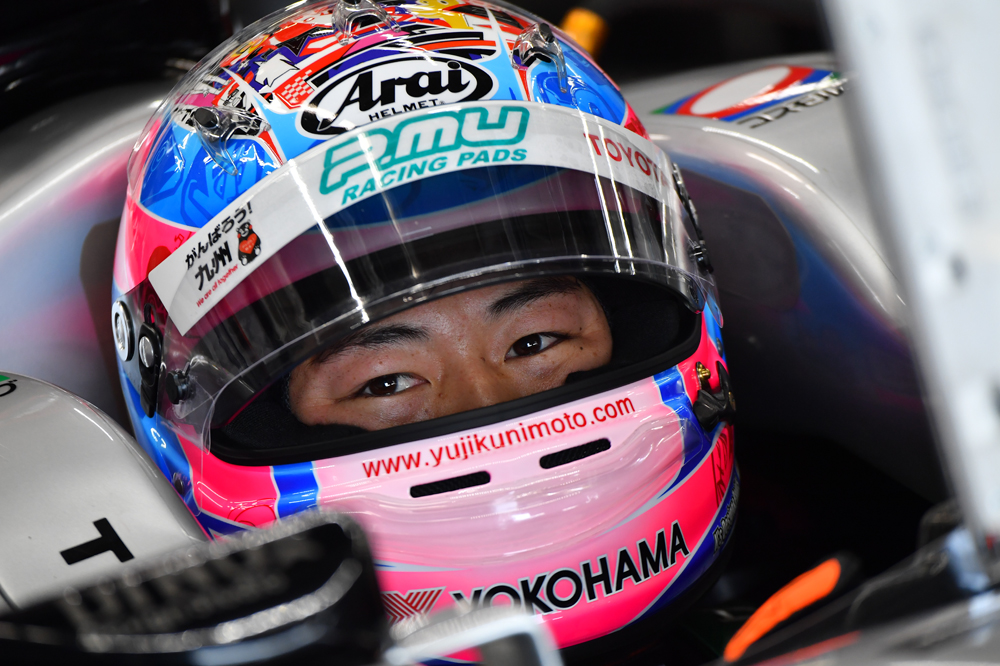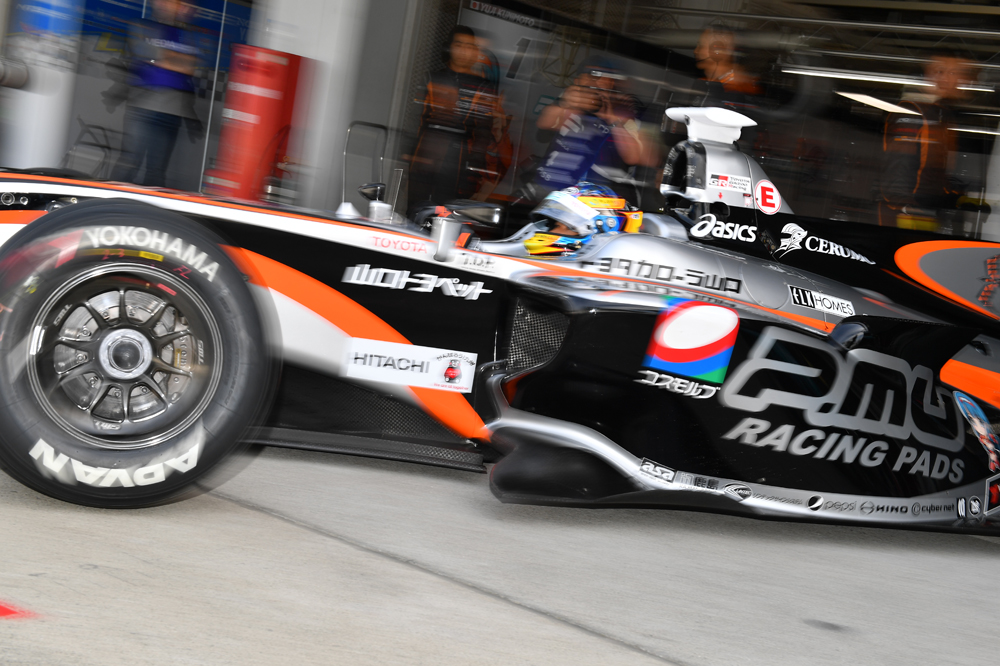 Super Formula Round 2 will feature 2 races. Last season, because of the devastation suffered in the Kyushu Region due to massive earthquakes and subsequent damage, Okayama International Circuit held the race which was scheduled to take place at Autopolis International Circuit. That round also featured a 2-race weekend. For the fans that come out to the track, being able to watch a qualifying and race on both Saturday and Sunday is a special treat. But for the teams and drivers, it is an extremely busy two-days that brings with it lots of pressure. This type of pressure will certainly test the mental toughness of the drivers, who need to find their rhythm to have a successful weekend.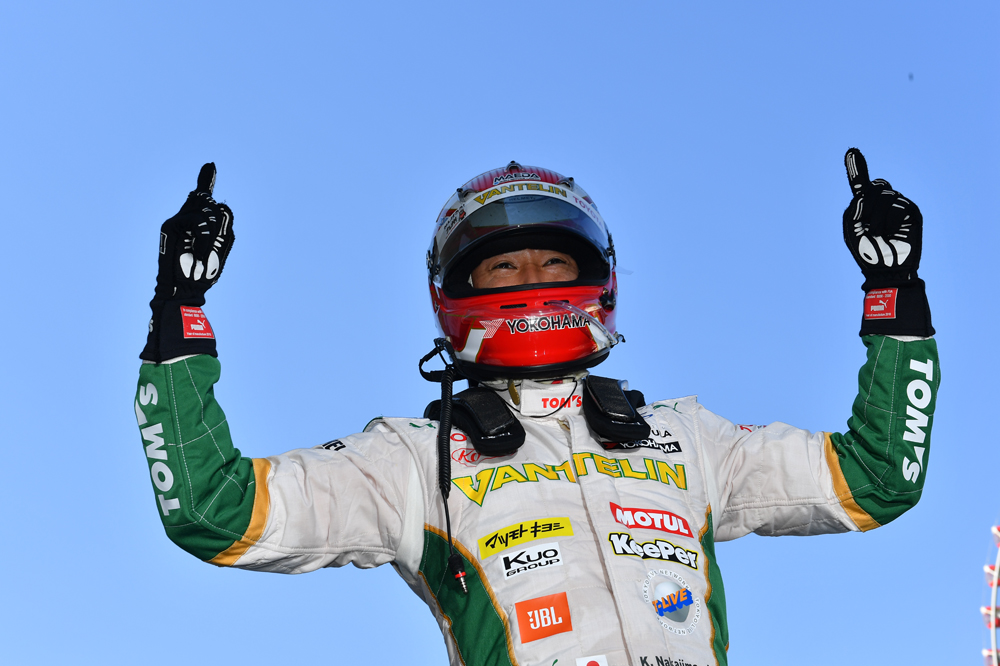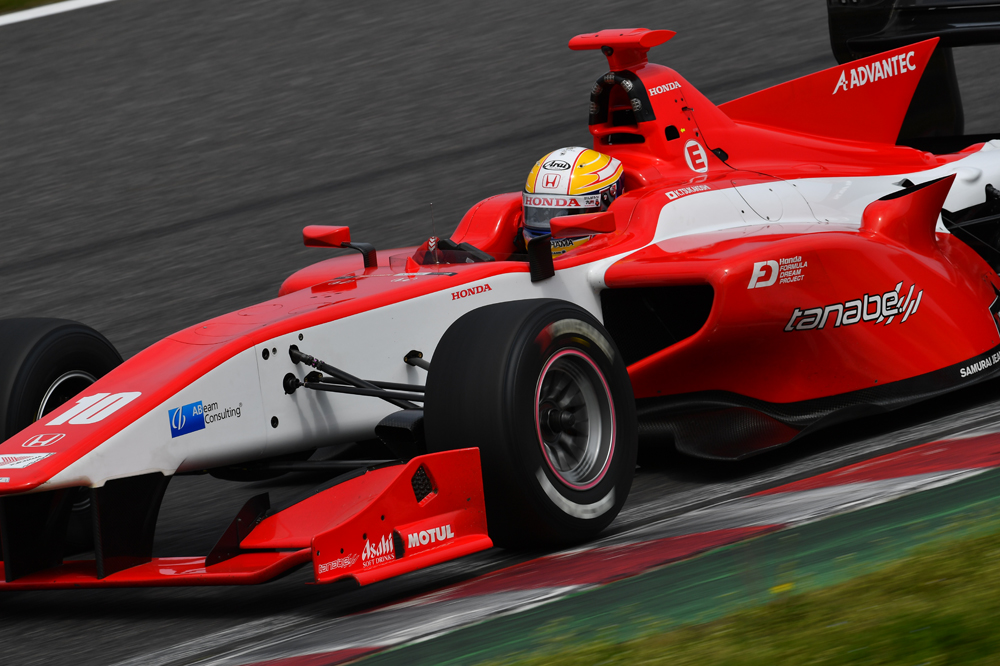 There will be a 45-minute free practice run from 8:45-9:30 am on Saturday morning. And after just a short one hour interval, a 20-minute timed qualifying session will take place. At 3:30 pm, a 30 lap sprint race (111.09 km) will be held. There is no mandatory pit stop for this race. On Sunday morning, there will be no free practice run. The knock-out qualifying session for Sunday's race will take place from 9:20 am. This qualifying will only have a Q1 and Q2 with an interval of 10 minutes in between—with the top grids being determined in Q2. At 2:25 pm the 51 lap (188.85 km) Race 2 will get underway. If the conditions are dry, there will be a mandatory tire change of all 4 tires.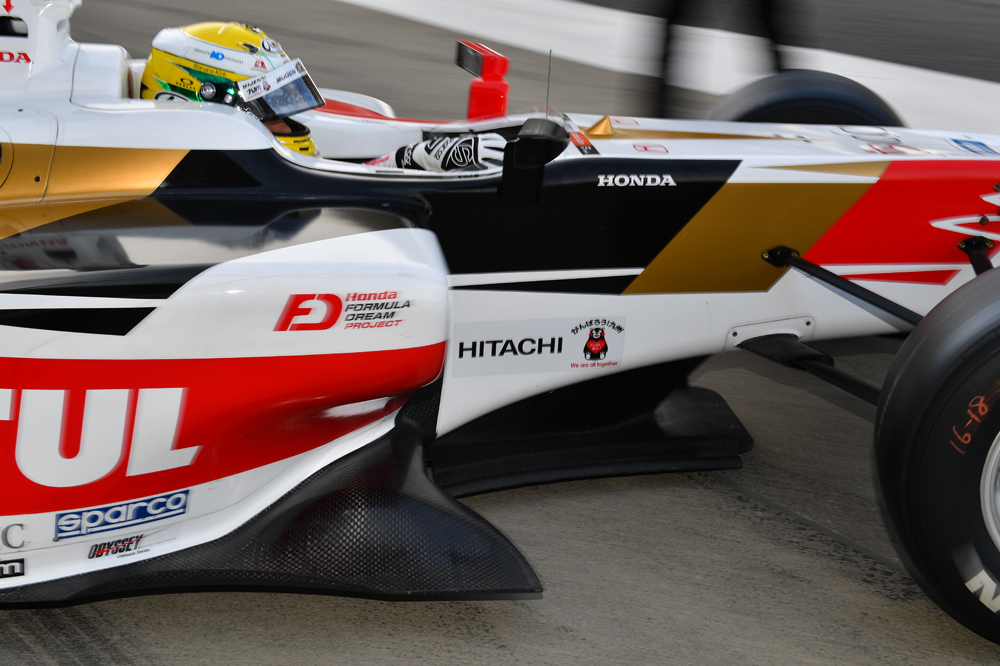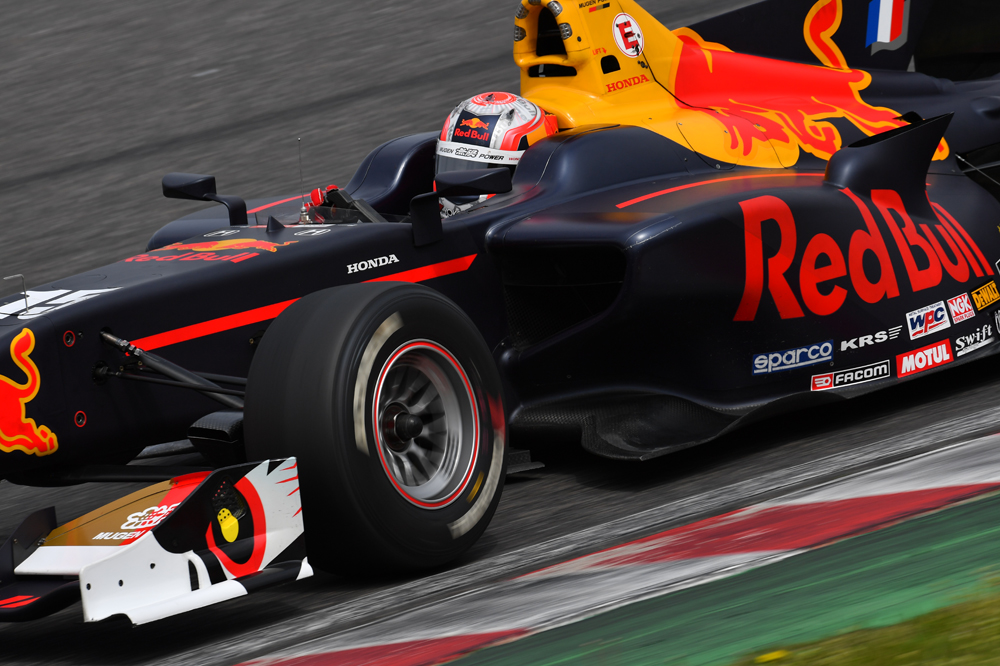 The way the teams make preparations from the free practice run on Saturday morning to the qualifying session will be one of the focal points of the weekend. Teams that can't get their set-up just right on Friday, have those 45 extremely important minutes on Saturday to try to get it right. For those that can't get the set-up just right, it will more than likely be a very tough qualifying. And for those teams that have things pretty close, but still need a little time, this 45 minutes could prove to be valuable. Which teams test out their new tires at the end of the practice session will be something to keep an eye on. This week, the teams will be provided with 4 sets of new tires. In theory, trying out a new set at the end of the practice session, then another set in the Saturday timed qualifying, followed by a set in Q1 and Q2 on Sunday would be the norm. But for those drivers that don't have it just right to shoot for pole position, using 2 sets of tires in the Saturday timed-qualifying may be a good play for them, instead of using the tires during a practice run. This may especially be true in Okayama–which is a short track in which drivers tend to get stuck in traffic when all 19 of them are vying for position at the same time. And since the escape area isn't that wide at Okayama, a red flag coming out at the end of the session while all the drivers are trying to record an attack lap is quite likely. Considering that, trying to record a top lap at the beginning of the session may be a possibility for some drivers.
As explained previously, Saturday's race will be a sprint. So it will be a pure battle between drivers for the top spots. Trying to move up to the top and keep position for the first 1 to 2 laps will be the key ingredient. Since the distance to the first corner isn't that long, and the course isn't wide, trying to move up positions is quite a feat. With that said, taking advantage of the overtake system is a likely option to get off to a good start in the race. As the drivers will begin the race with tires that haven't heated up fully, watching what transpires in the Attwood Curve may be another point to the race. Not having enough grip could cause a driver to lose speed in the Back Stretch, which may in turn cause them to get passed in the Hairpin Corner. Even if a driver is able to fight off another car coming from the inside in the Hairpin Corner, there is a possibility of being passed by another car that is fighting with them side-by-side in the Revolver Corner. This is another place where the overtake system may be put to use.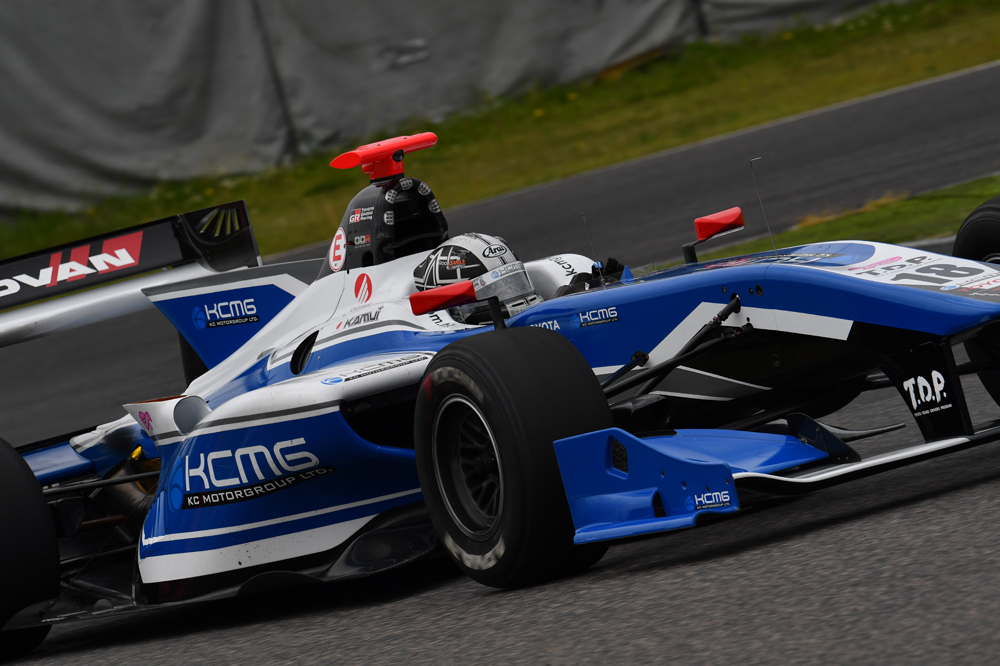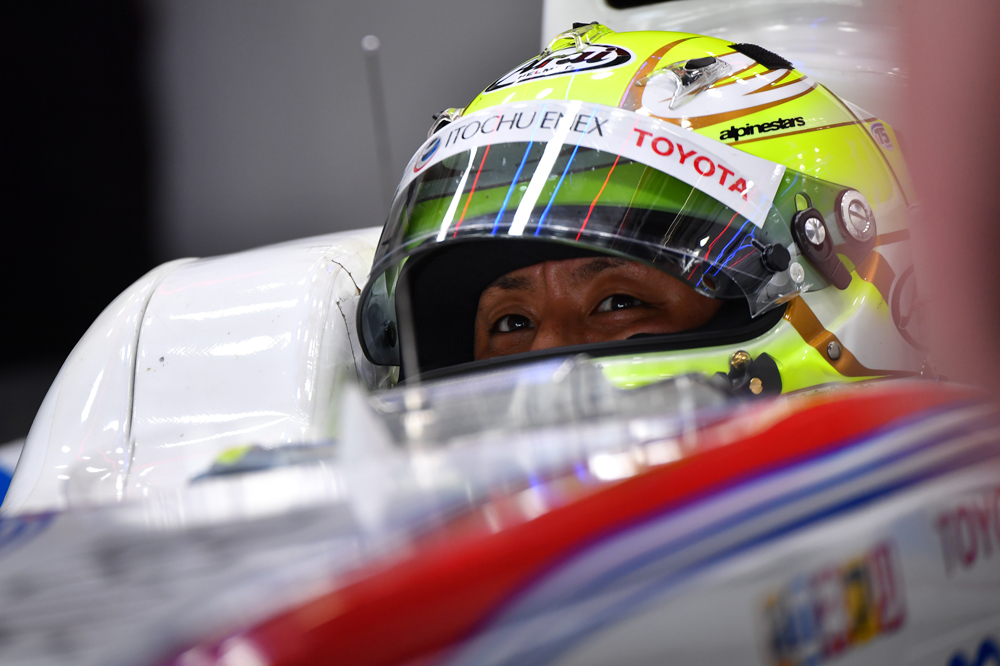 On Sunday, 9 cars will be knocked out of Q1 all at once, with only 10 cars left to compete for the top positions in Q2. From a standard point of view, the teams would use a set of used tires for the first part of Q1, while checking out how their machine is running, and put on a new set of tires in the last part of the session. But with 19 cars on the track all at once in Q1, there will probably be a lot of traffic to deal with. And because the margin of victory in Super Formula is usually less than 1 second, traffic management will be a telling factor in the qualifying. In Q1, who can deal with traffic best, will surely be key. Q2 will be 10 minutes, and there will be 10 cars left to battle it out, so there certainly won't be much a driver can do about avoiding traffic. With only a few moments remaining in the session, it is a probability that most drivers may go with new tires. So that will be another point to watch for in Q2. In regard to the race on Sunday, if it is dry, watching for when the drivers come in for a tire change will be a huge focal point. In last year's race at Okayama, Yuji Kunimoto started the race in 6th grid, came into the pit on the first lap, and wound up pulling off his first victory. There is a chance that this kind of plan may be put into effect again. So it should be a fun race to watch, and trying to predict who is going to win may be a great way to enjoy the race even more!
The top team to watch in Okayama is no doubt P.MU/CERUMO・INGING. Both Hiroaki Ishiura and Yuji Kunimoto of this team have been especially tough at Okayama. So there is no doubt they will be out to finish strong again. VANTELIN TEAM TOM'S Kazuki Nakajima won Round 1, so it will be interesting to see how he figures into the mix. Naoki Yamamoto of TEAM MUGEN, who had a great Round 1, hasn't been able to show his stuff at Okayama. So how he fares will also be something to watch closely. His teammate Pierre Gasly will be making his first run at Okayama, so that is another exciting point of interest during the weekend. Koudai Tsukakoshi of REAL RACING, Takuya Izawa and Tomoki Nojiri of DOCOMO TEAM DANDELION RACING placed well last year at Okayama, too. Although Kamui Kobayashi of KCMG didn't gain any points in Round 1 this season, he made it to the podium in Okayama in 2015. Yuhi Sekiguchi and teammate Jann Mardenborough will also be two drivers that may be on their "A game" at Okayama, as well.