Super Formula Round 3 at Fuji Speedway Qualifying Results
2017年7月8日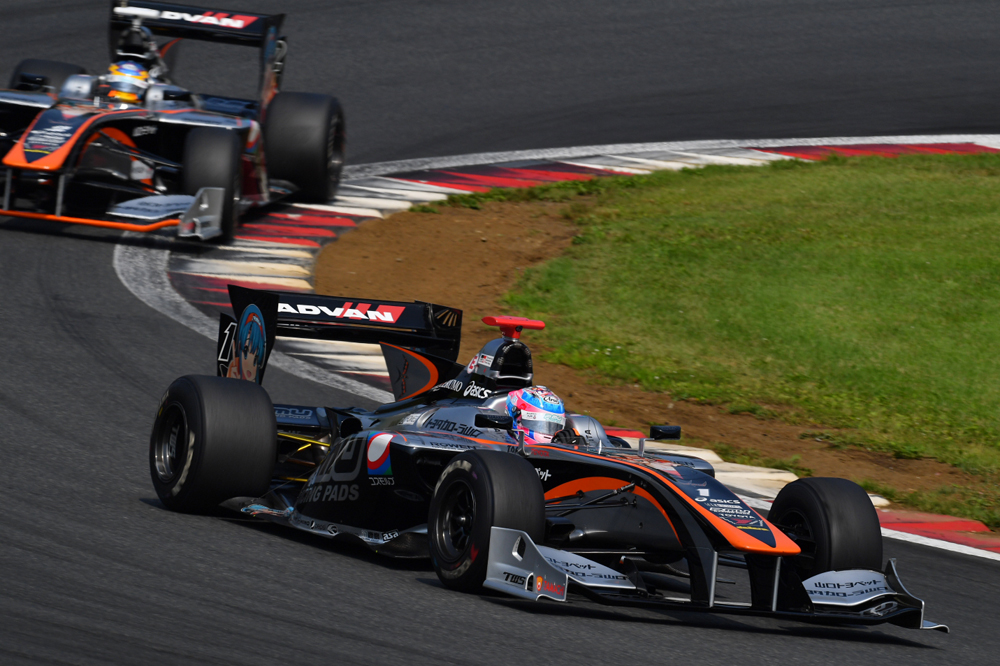 The knock-out format Qualifying got underway at Fuji Speedway with clear skies at 2:30 p.m. The outside temperature was 32℃, with the track 49℃ as the session opened. At the 5 min. mark of the 20-min. Q1, Yuki Sekiguchi was running in the top spot. Then with about 10 min. remaining, most of the 19 cars headed to the pits to make final changes before trying to record best lap times. At this point, Sekiguchi still remained in 1st, followed by Kamui Kobayashi, Kenta Yamashita, and Jann Mardenborough in 4th. Daisuke Nakajima headed back out onto the track with 7 min. left on the clock– most of the other drivers followed suit. Then with 2 min. remaining, the drivers started to record good lap times. After the dust cleared, Yuji Kunimoto had recorded the best time of 1'23.855, followed by teammate Hiroaki Ishiura, Kazuki Nakajima in 3rd, Jann in 4th, and Yamashita in 5th.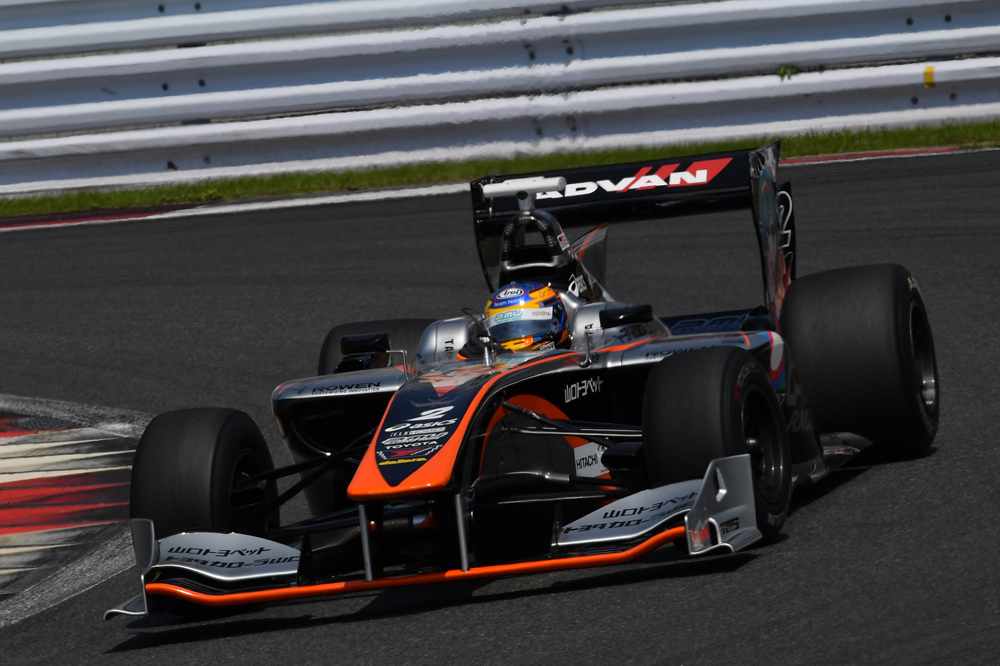 In the 7 min. Q2, it was apparent that Felix Rosenqvist wanted to get out onto the track and heat up his tires and record a clear lap. After 4 min. had clicked off the clock, Rosenqvist was in 1st. However, Kamui Kobayashi spun out with just over 1 min. left. As a result, the official clock was reset to 3 min. according to the rules and the session was re-started after Kamui's car was removed from the track. In Q2, it was Kunimoto who finished in the top position, followed by Yuhi Sekiguchi and Pierre Gasly in 3rd. Rosenqvist and Andre Lotterer, who both seemed to be having a good Q2 until Kamui spun out, were surprisingly knocked out of the session.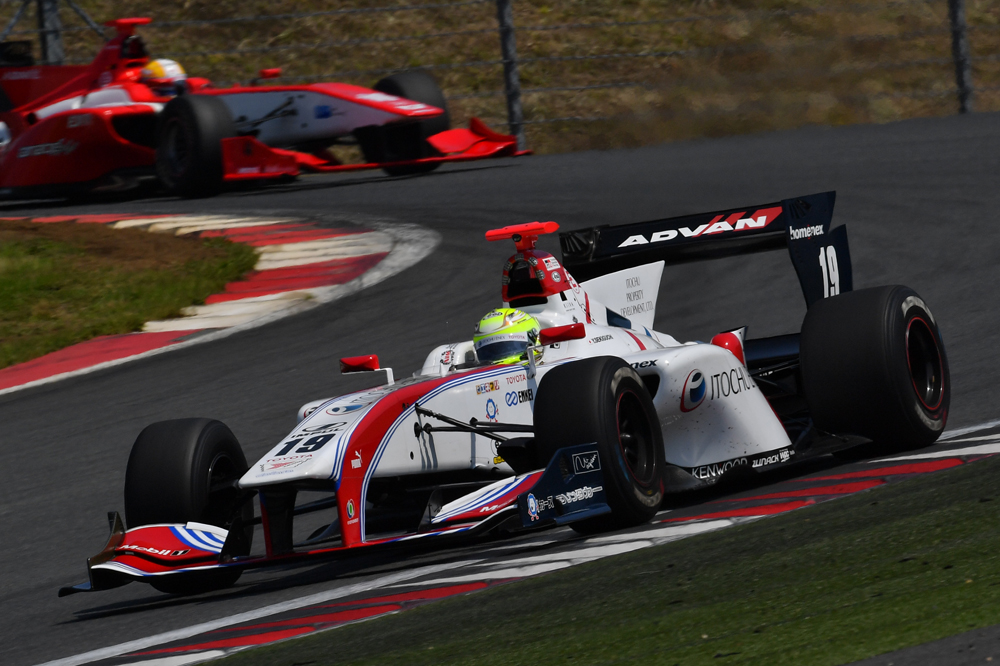 After a 10 min. interval, the battle for pole position in tomorrow's 250 km (55 lap) race was on in Q3. There were only 8 cars on the track for this session. With 2 min. 44 sec. remaining, Kazuki Nakajima was in first, Gasly in 2nd, and Kunimoto in 3rd. But as the checkered came out to close Q3, it was Yuji Kunimoto who had captured pole position for tomorrow's race. His teammate Hiroaki Ishiura finished in 2nd, Yuhi Sekiguchi in 3rd. Kazuki Nakajima in 4th, and Naoki Yamamoto in 5th. That will be the starting grids for tomorrow's race.