Super Formula Rd. 6 Qualifying at SUGO

2017年9月23日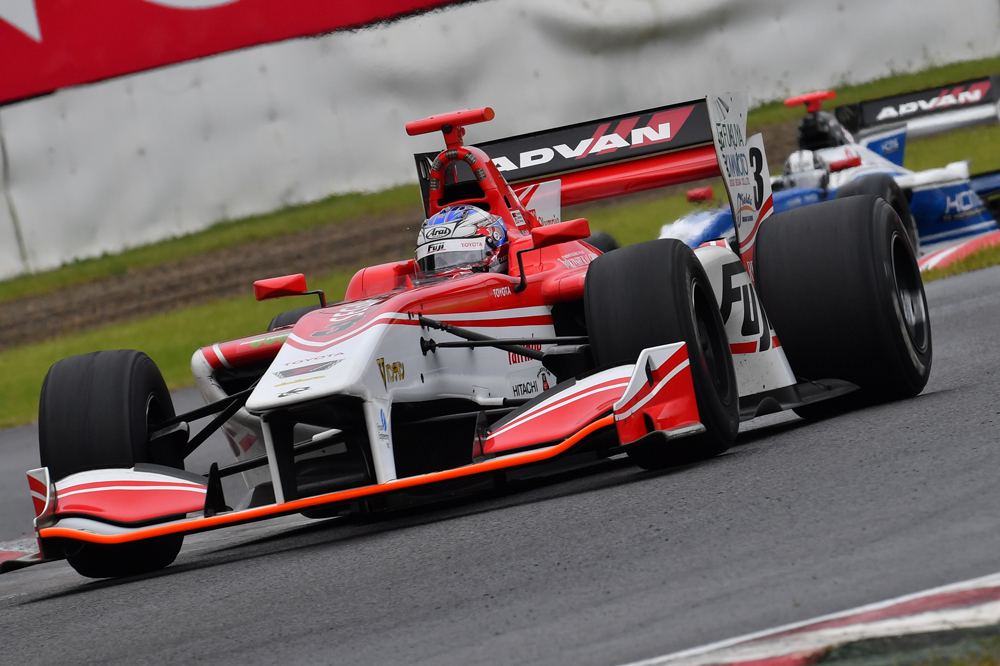 The Super Formula Qualifying for Rd. 6 began at 1:15 pm under 21℃ (track temp. 22℃) cloudy conditions at Sportsland SUGO in Miyagi Prefecture, Japan. SUGO is known for being a highly technical and narrow course, putting drivers' skills to the ultimate test. With all 19 machines on the circuit vying to move on to Q2 from Q1, and then onto Q3 in the knock-out qualifying format, traffic is normally problematic. But it didn't appear to be that severe today.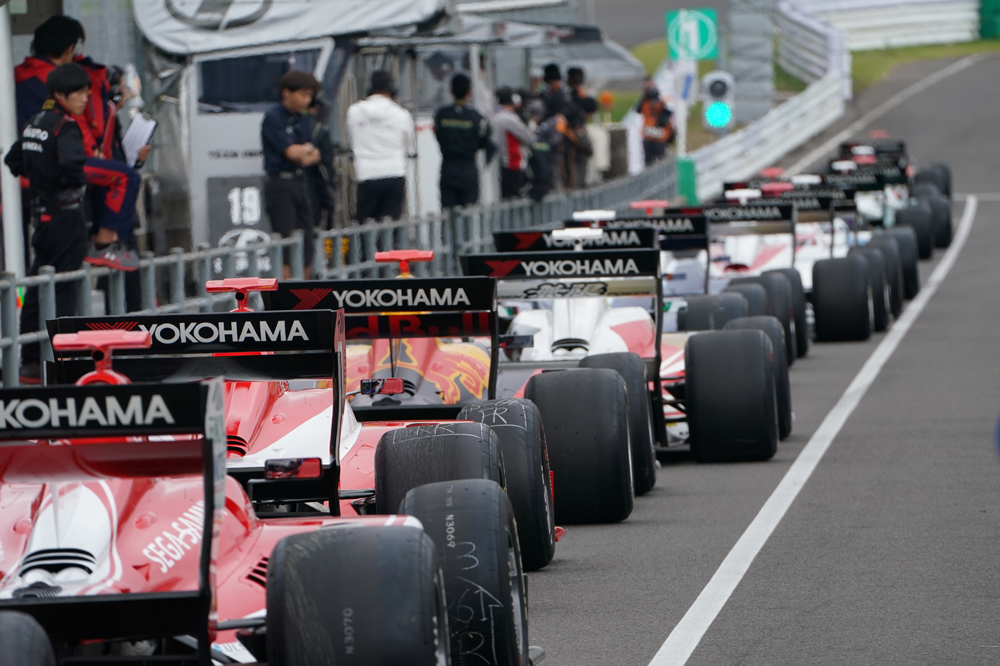 Course record-holder Andre Lotterer had recorded the top time with 12 min. left in the session. Jann Mardenborough bested Lotterer's time and jumped up into the top spot with 10 min. remaining in Q1, followed by teammate Yuhi Sekiguchi, Kamui Kobayashi. Shortly afterwards, most of the machines came into the pits for final adjustments and tire changes to new medium tires, which will be the only specs used this weekend (aside from wet tires if need be).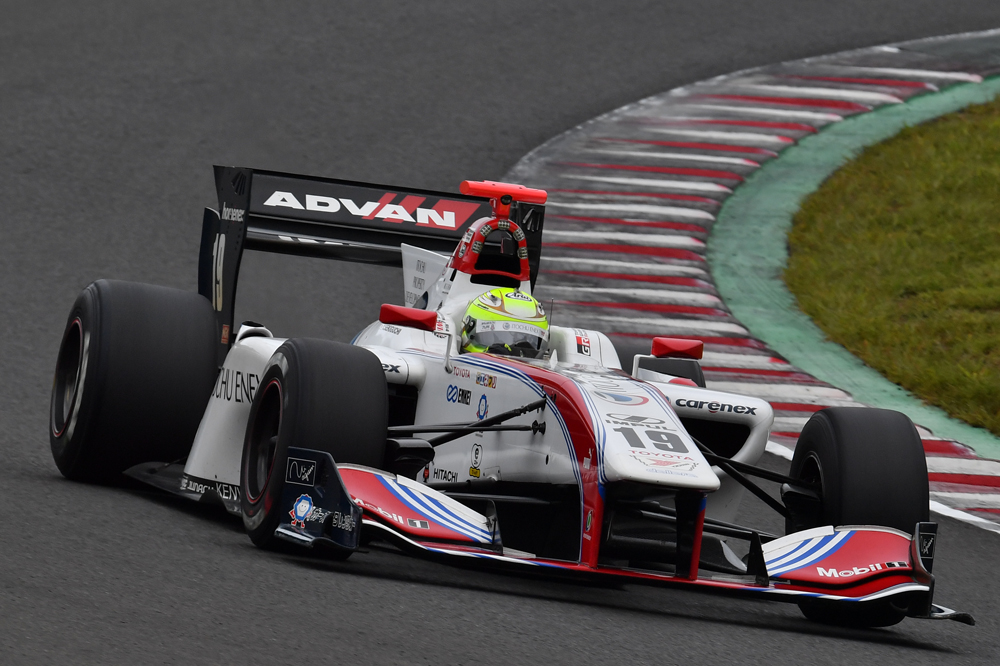 The machines began to enter the course again with 6 min. on the clock to record fast laps. With 2 min. 3 sec. remaining, it was still Jann and Yuhi on top. Then Andre came in with a lap time of 1'05.712. But Yuhi and Jann recorded even faster laps to close out the session in the top 2 spots, followed by Lotterer. 

Now with 5 cars knocked out, Q2 began with 14 machines competing to move on to Q3. Lotterer's speed was evident to the naked eye, as he began his fast lap attack. He recorded a time of 1'05.122, less than a second off his course record. His teammate Kazuki Nakajima recorded the next fastest lap, followed by Kamui Kobayashi. Q2 closed that way, and podium regular Felix Rosenqvist was knocked out of the session. So he will begin in P12 for tomorrow's 68 lap (251 km) race.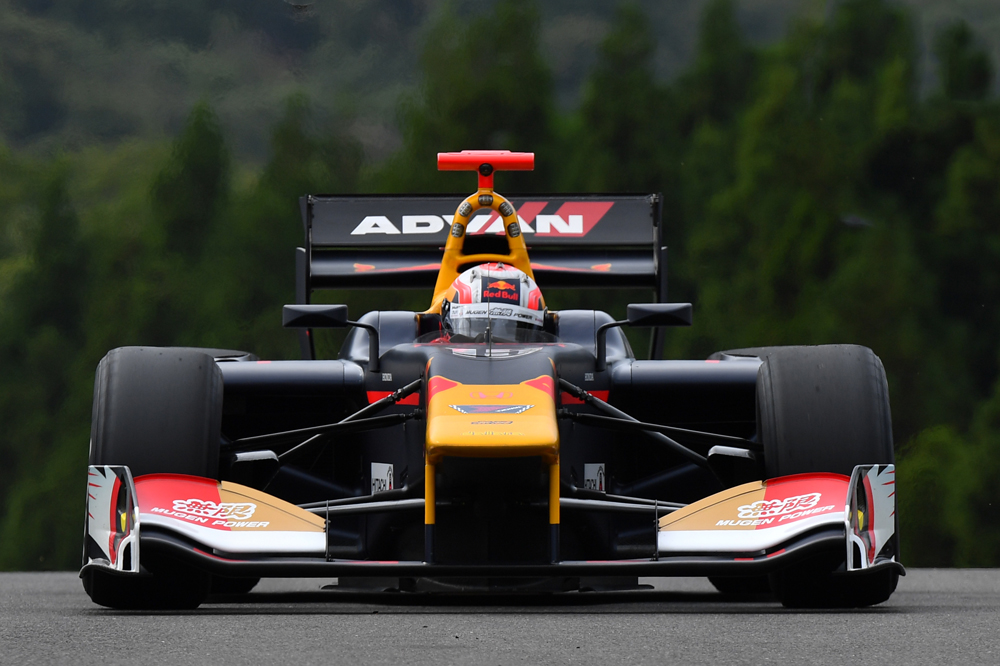 In Q3, Andre was the first of the 8 drivers out on to the track to warm up his tires. Pierre Gasly, who has won the last two races recorded a lap time of 1'05.080, which briefly appeared like it would be fast enough to capture pole. That is until Yuhi Sekiguchi came in even faster than Gasly, and Nick Cassidy set a new course record of 1'04.910 to capture pole position. Andre will start in P4 behind P2 Sekiguchi and P3 Gasly. Kamui will be in be P5, followed by Jann in P6, Kazuki Nakajima in P7, and current points ranking leader Hiroaki Ishiura in P8.