Super Formula Rd. 6 at SUGO Race Results
2017年9月24日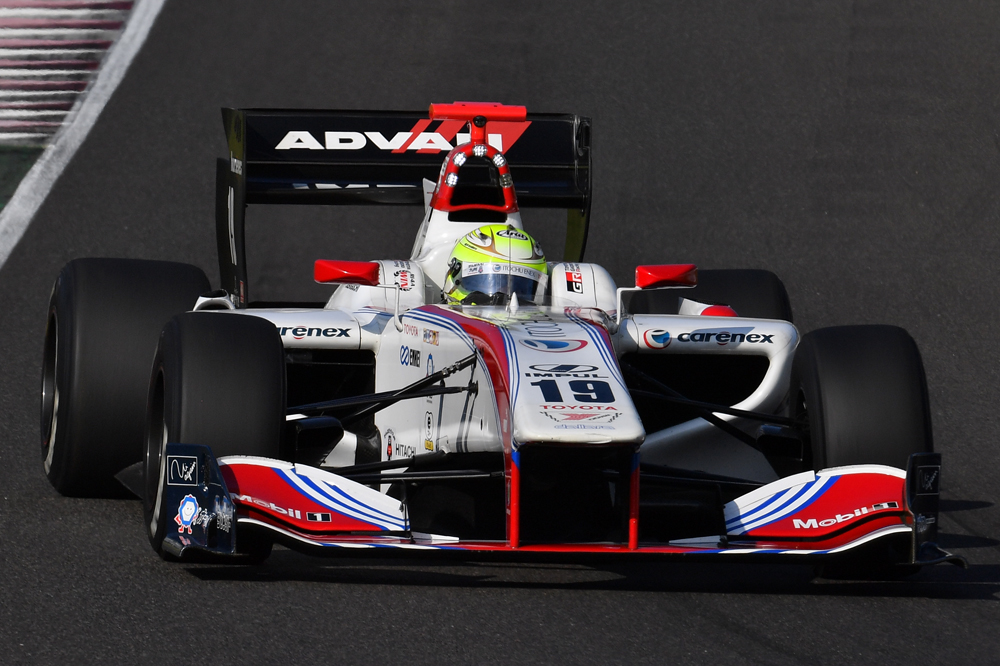 Super Formula Rd. 6 at Sportsland SUGO in Miyagi Prefecture Japan got underway at 2:10 pm. Pole sitter Nick Cassidy had a slow start giving Yuhi Sekiguchi the opportunity to step up into 1st from 2nd place. Pierre Gasly jumped up from his P3 start to P2, followed by Andre Lotterer in 3rd, and Kazuki Nakajima in 4th. Nick fell back into 5th. Kamui Kobayashi who began the race in P5, wound up in 10th at the start of the race.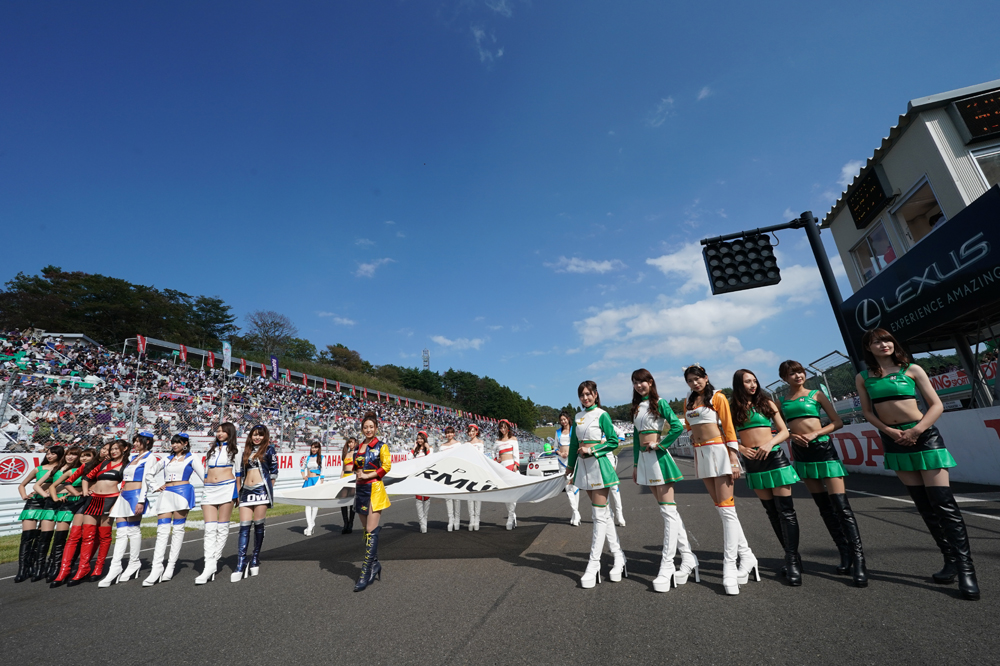 The length of this Race was 68 laps (251 km). Some of the teams may have planned on trying to run the entire race on one tank of fuel, which was a risky move because no one knew if the SF14 could run a full 250+ km race without at least a splash of gas.

Pierre Gasly closed the gap between himself and Sekiguchi to .739 of a second by lap 8. Daisuke Nakajima went to the pit for fuel on lap 5, and on lap 6 Jann Mardenborough followed suit. Andre went to the pit on lap 11. He entered the track again in the 4th spot, but used his OTS (overtake system) to gain position on the track.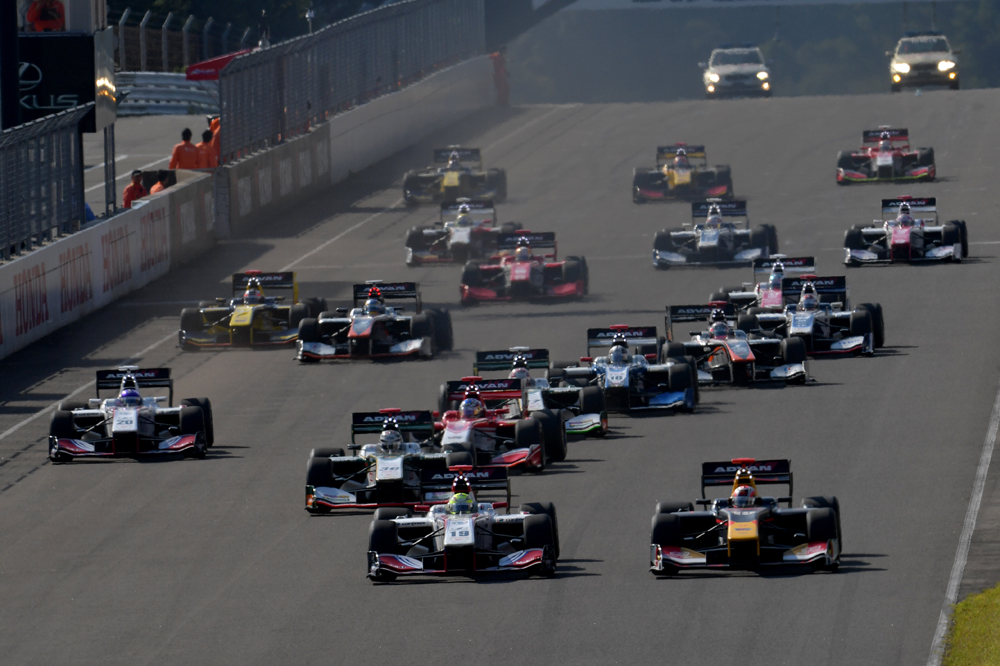 Felix Rosenqvist had moved up 4 spots into 8th place by the 18th lap point. Nick Cassidy got hit with a drive through penalty, so he drove through the pit on lap 21 in accordance with the rules. Andre Lotterer received a penalty for speeding in the pit, and went drove through pit lane as a result on lap 22.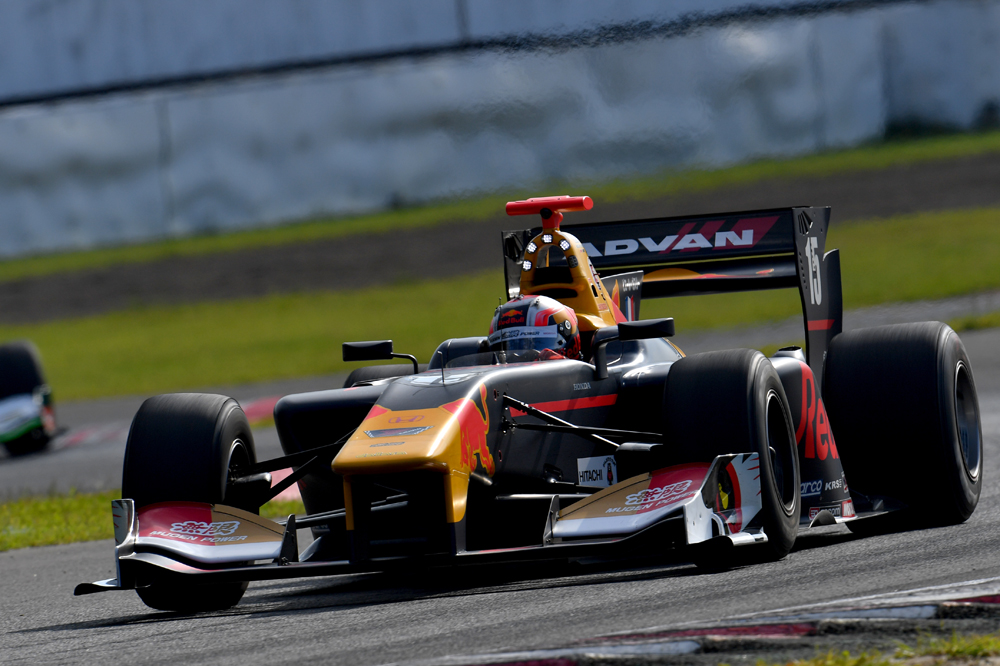 Sekiguchi had widened his lead by 5.4 seconds at the lap 28 mark over 2nd running Pierre Gasly, who was followed by Kazuki Nakajima, and last year's champion Yuji Kunimoto, Takuya Izawa, Kamui Kobayashi in 6th. But Ishiura passed Kamui, who was conserving fuel to try to run the entire race on one tank of gas during lap 31. So Ishiura temporarily was in 5th.

Leader Sekiguchi was getting held up by traffic on the short SUGO course, so his team prepared for him to enter the pit on lap 42–Which was the wisest move he could have made. Pierre Gasly then took over the lead when Sekiguchi was in the pit. But Sekiguchi was able to come back onto the track in front of Kamui.

Koudai Tsukakoshi's car brushed into Daisuke Nakajima's car on lap 44, causing part of Daisuke's front wing to fly off his car. This was one of the few accidents that took place on the course this day.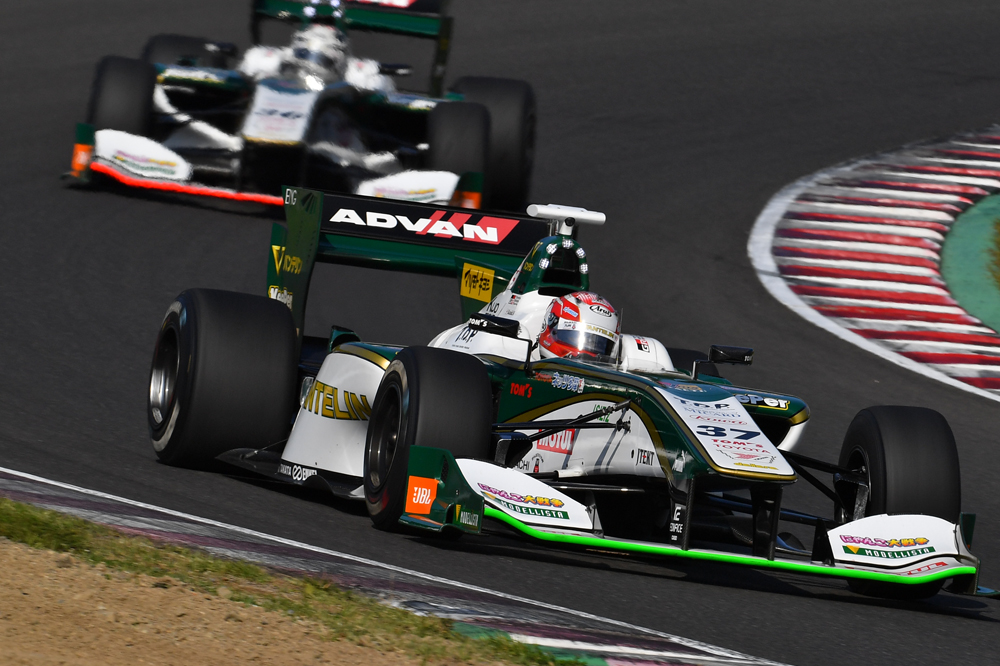 Top running Gasly had a 1.931 sec. lead over Kazuki on lap 47. Kunimoto and Izawa were in 3rd and 4th place behind them at that point.

Leader Gasly went to the pit for fuel on lap 58 of the 68 lap race. He was able to re-enter the track in 2nd place behind Sekiguchi. Kazuki had a quick fuel up on lap 60, and came back onto the track in front of Kamui in 3rd place.

This is the way that they would close out Round 6 at SUGO. It was Sekiguchi's 2nd consecutive year to win at this circuit. And it was Gasly's 3rd consecutive trip to the podium. Yuji Kunimoto finished in 4th, and Felix Rosenqvist was 5th, up 7 places from a P12 start.