Super Formula Round 7 Qualifying

2017年10月21日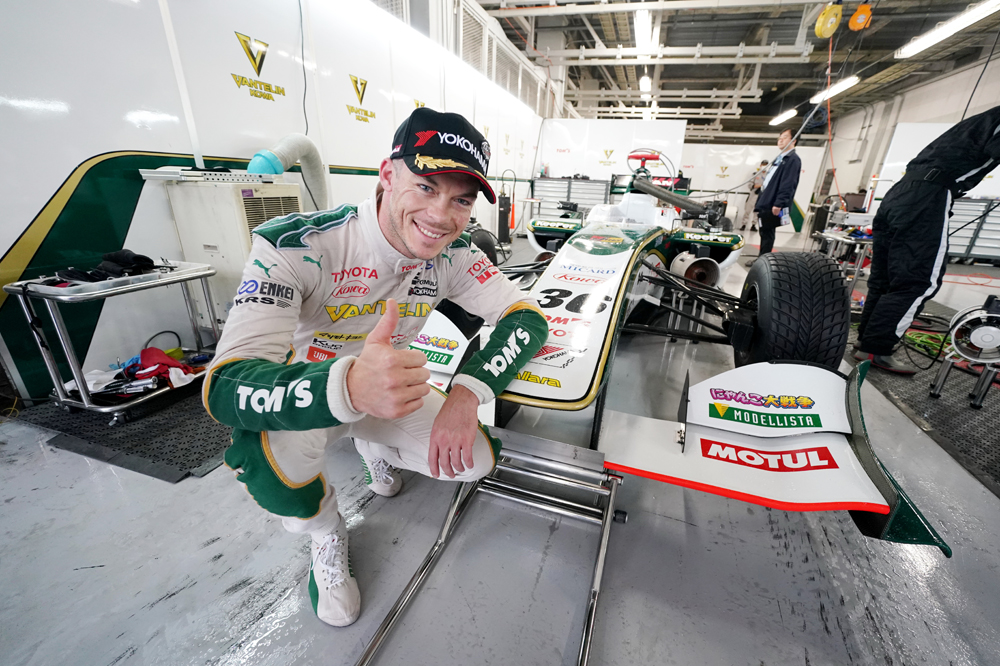 The knock-out format for the Qualifying of Super Formula Round 7 at Suzuka began with a 5 min. delay at 1:55 p.m. on Sat., Oct. 21, 2017. During the initial lap of Q1, the red flag was brought out due to heavy rain. After a long delay, Q1 was resumed at 2:40 p.m. Naoki Yamamoto came out onto the track first, followed by teammate Pierre Gasly. As they tried to record fast laps, Felix Rosenqvist's car spun off course—bringing out the red flag once more. It was announced shortly after that Q1 would pick up again at 2:50 p.m. With 13 minutes still left in the 20 minute Q1, the SF14 cars lined up to get back on the track to get position and try to move on to Q2. Pierre Gasly began to pour on speed trying to record a fast lap on the very wet track. Jann Mardenborough, who was running in front of Gasly was able to record a quick lap. Jann's teammate Yuhi Sekiguchi then bested Jann's time.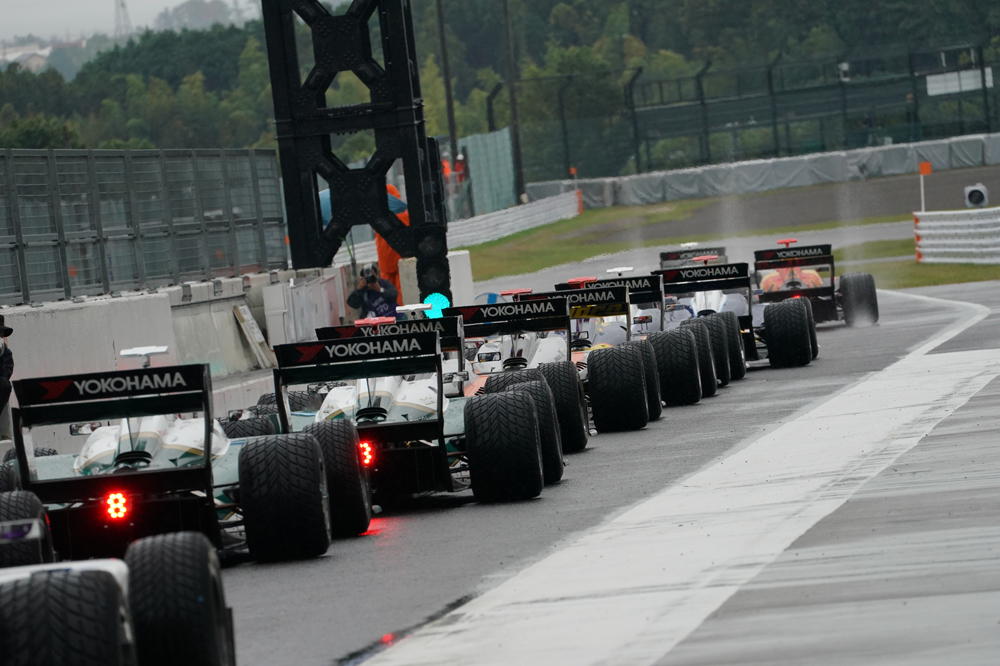 Kamui Kobayashi went off course trying to make his move, which brought the red flag back out yet again. Q1 was then restarted at 3:00 p.m. There was still 8 min. remaining on the clock for Q1, as Hiroaki Ishiura was now at the front of the pack. He was able to record the best lap of the session, but Andre Lotterer recorded one even quicker. At this point, Gasly was in the 6th spot, and was trying to record a quick lap time to win pole position for tomorrow's race. But due to the severe track conditions, Gasly lost control of his machine, and skid off course—brining his hopes of winning the championship to an end.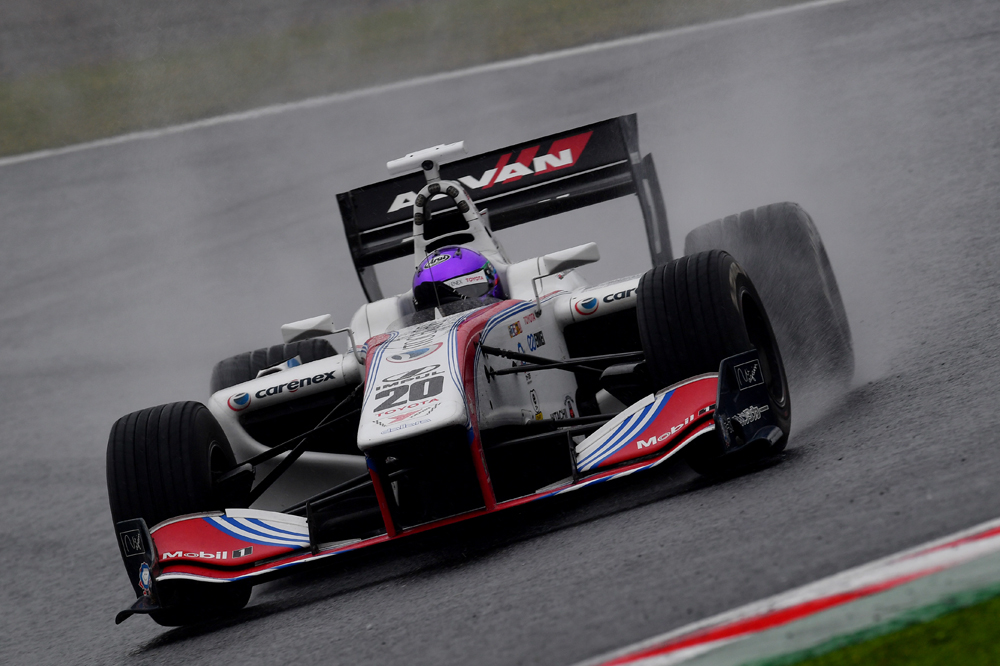 Andre Lotterer was able to capture pole position for Race 1, which is scheduled for tomorrow. Jann Mardenborough's 2nd best lap time was enough to allow him to win pole position for Race 2, in accordance with the regulations for this race. It is Jann's first time to win pole.