2018 Super Formula Rd. 4 Qualifying
2018年7月7日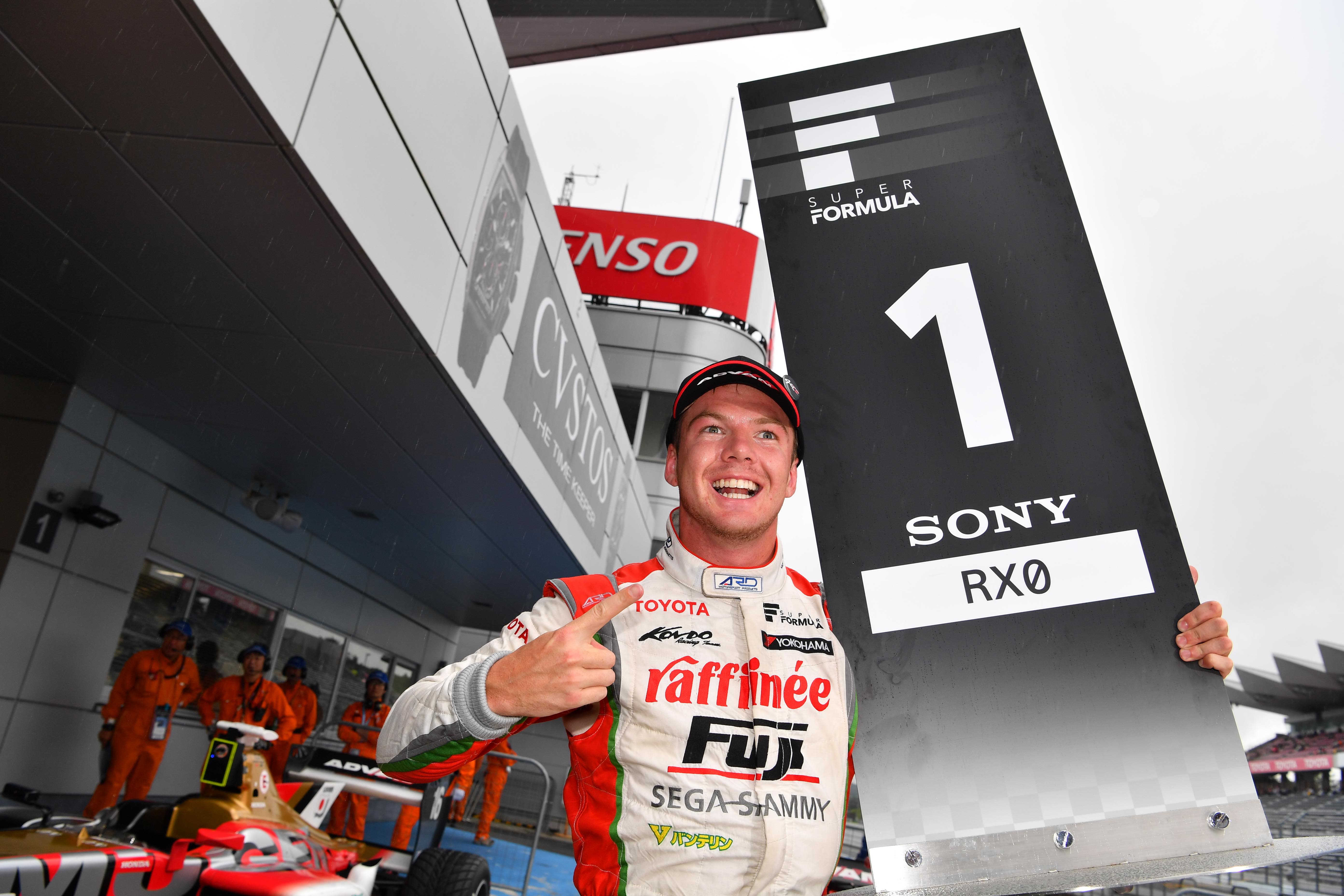 The Super Formula Rd. 4 qualifying began at 2:30 pm on Saturday, July 7 under cloudy, and on some parts of the track rainy conditions. Heavier rain was highly probable later in the session, but as the drivers wanted to get fast laps recorded before they had to change to wet tires, they began with medium tires on–which is the regulation for Q1 this season.
At the 13 min 50 sec mark in the 20-min Q1, points leader Naoki Yamamoto was in the top spot, Kenta Yamashita was in 2nd and Yamashita's teammate Nick Cassidy was in 3rd. Yamamoto's speed at that time was over 313 kph.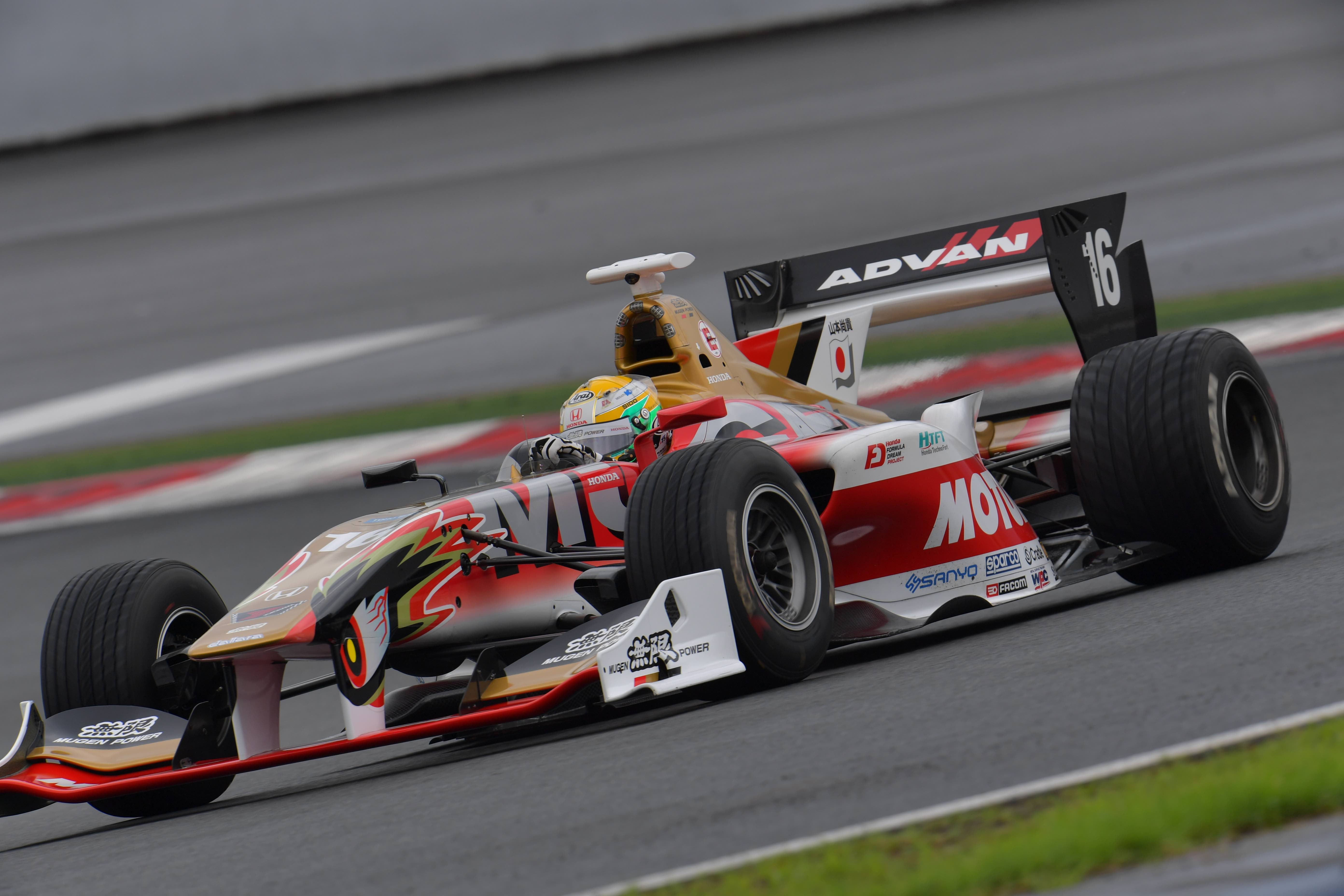 Rain was falling rather hard in sector 2 with 10 min. left on the clock. At that point, Tomoki Nojiri, Katsumasa Chiyo, Tom Dillman, Narain Karthikeyan, and Daniel Ticktum were in the knock-out zone. Narain's car spun out on the track with 5 min. 50 sec. remaining, so it was obvious that his spin was caused by the rain which was coming down harder.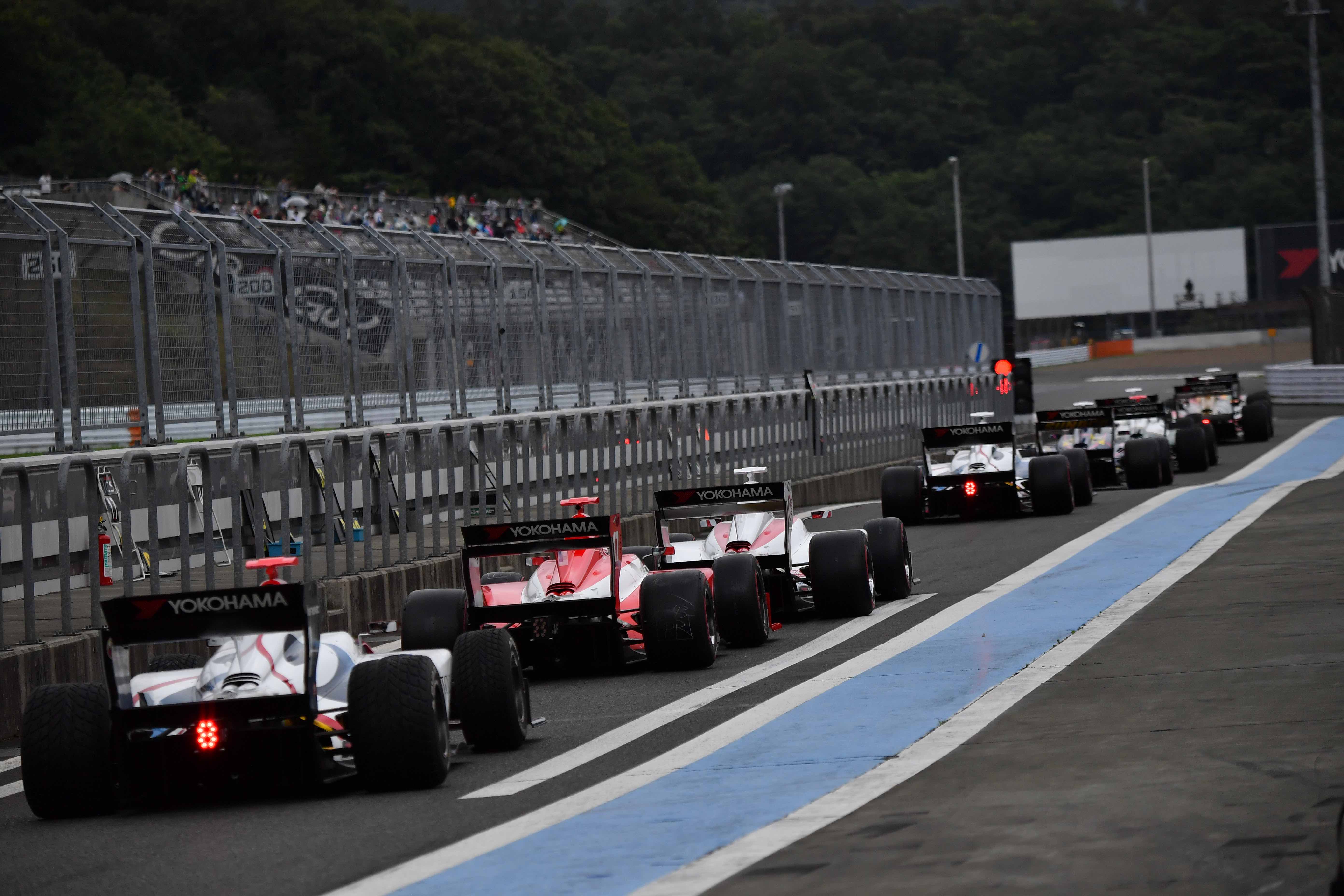 Yuki Sekiguchi finished out Q1 in P1, followed by Yamamoto and Yamashita.
Many of the 14 cars that moved on to Q2 had on wet tires, while others had on slicks. The group with slick tires, except Sekiguchi, all went to change to slicks after just one lap. Sekiguchi headed to the pit for a tire change on the next lap.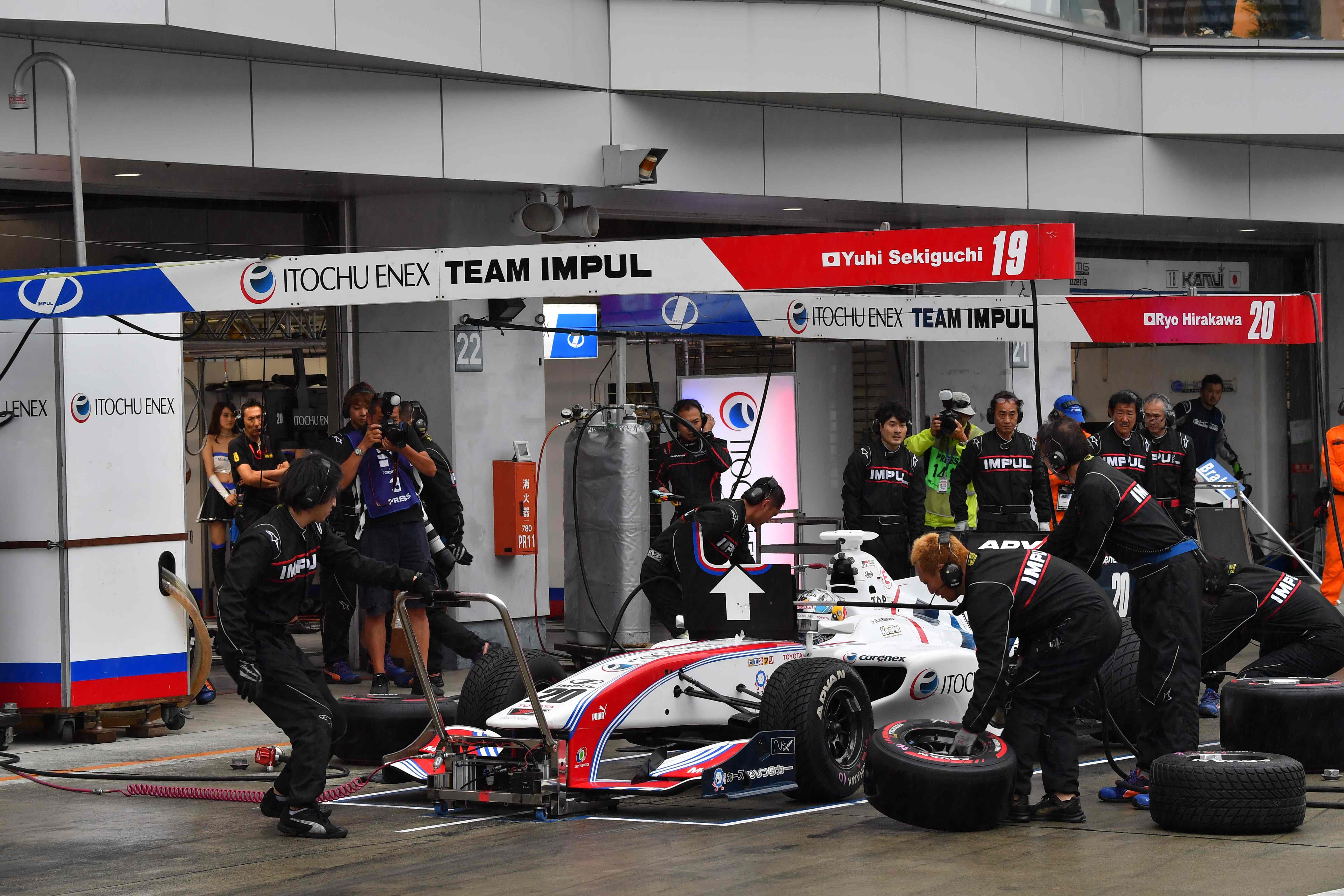 With 2 min. remaining, Koudai Tsukoshi was in P1, Yamamoto was in P2, and Nobuharu Matsushita was in P3.
2017 series champion Hiroaki Ishiura took the checkered for Q2 in the first spot, Ryo Hirakawa in 2nd, and Nick Cassidy in 3rd.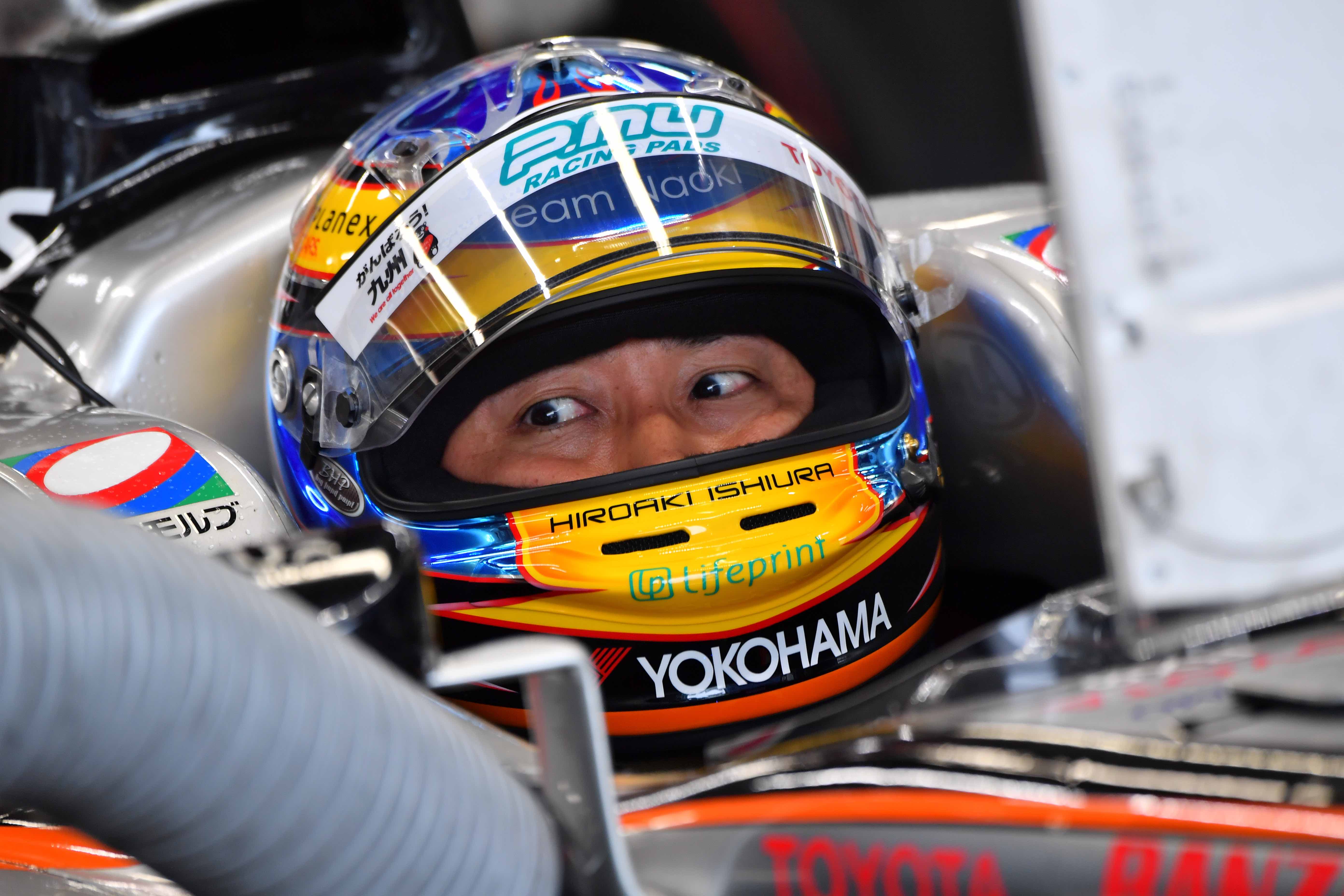 It was raining quite hard in sector 3 of the Fuji Speedway course as the 8 cars that remained to compete in Q3 entered the track. 2018 24 Hours of Le Mans winner Kazuki Nakajima was one of the few cars that had wet tires on at the start of the 7-min Q3 session. That strategy looked as it would land him in P1 for tomorrow's race, but Ishiura wasn't about to give up that easily, besting Kazuki's time. Then Yamamoto did the same. In what could be described as an incredible turn of events, Nick Cassidy seemed to come out of nowhere to beat all of their times to capture pole position for the Rd. 4 250 km race tomorrow afternoon.