2018 Super Formula Rd. 5 at Motegi Race Results
2018年8月19日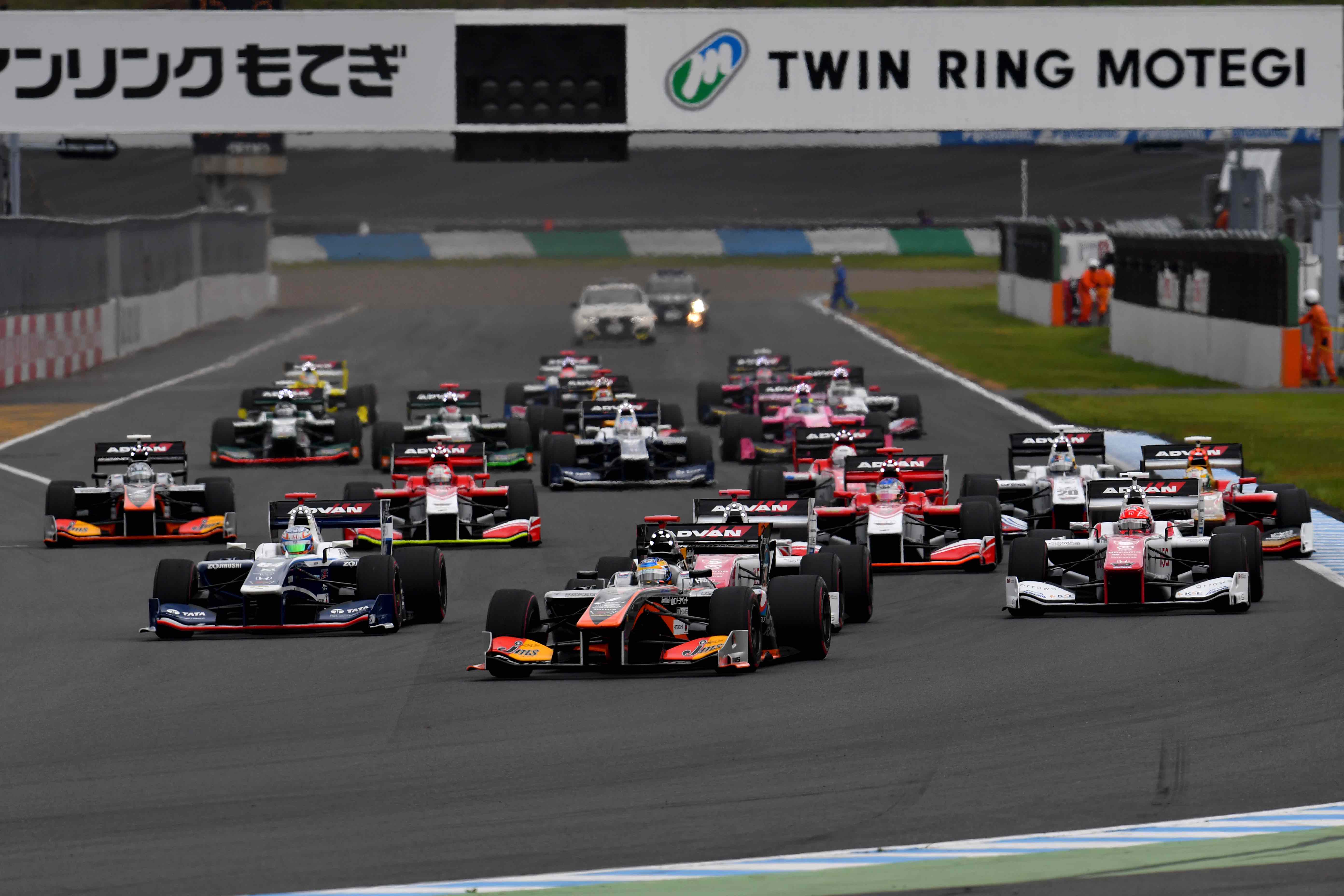 The Super Formula Rd. 5 race at Motegi got underway at 14:15 under 30℃ partly cloudy skies. The track temperature was 44℃.
Hiroaki Ishiura got off to a strong start from pole position to the 250 km, 52 lap race. Nobuharu Matsushita was able to overtake Ishiura halfway through the first lap. So it was Matsushita, Ishiura, Tomoki Nojiri, Narain Karthikeyan, Naoki Yamamoto, Nick Cassidy in the first 6 spots going in to lap 2.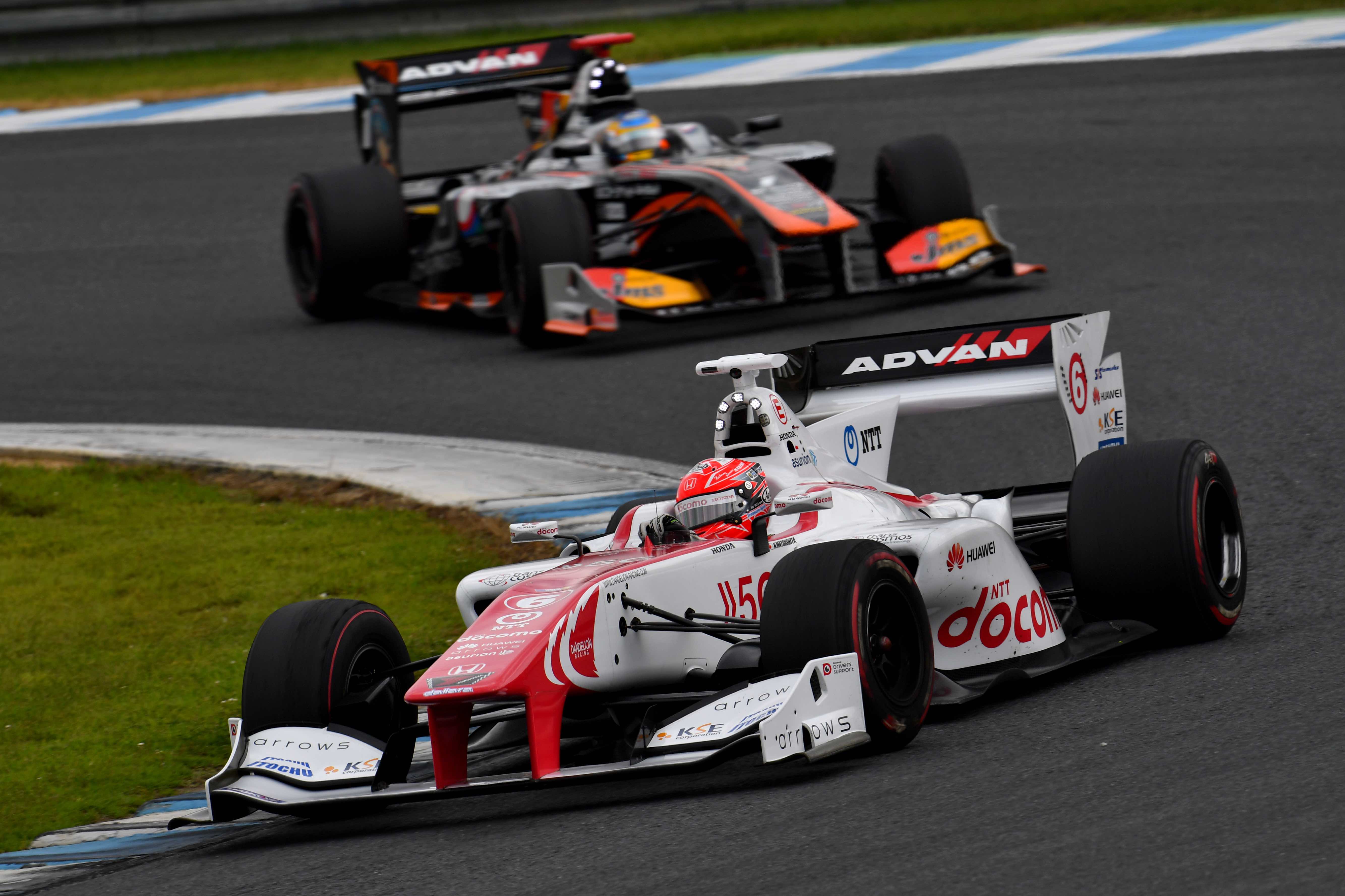 Ryo Hirakawa passed Narain on lap 4, as Koudai Tsukakoshi pushed to try to jump in front of James Rossiter who was in P8–up 9 places from a P17 start. Hirakawa pressured P3 running Nojiri from the beginning of lap 8. He was able to overtake Nojiri by the end of that lap.
During lap 10, Nick Cassidy's team began preparing for a tire change from medium to soft tires. Nick ended up pitting on the next lap, but J.P. de Oliveira, Yuji Kunimoto, Tom Dillmann completed their tires changes before Nick went in. Yamamoto pitted on lap 14, and came back out on the track ahead of Nick, but Nick was able to get in front of him.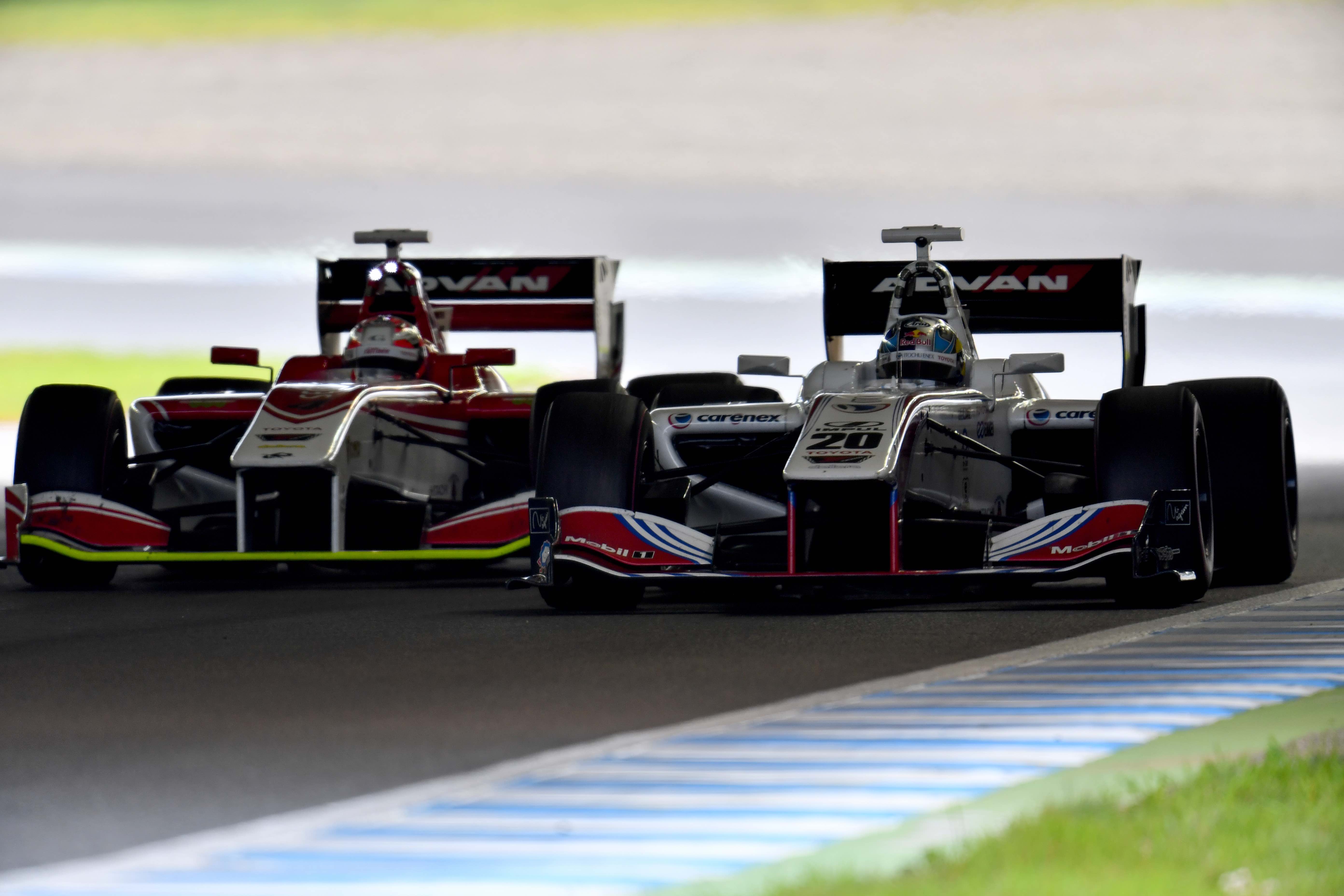 Hirakawa elected to go with a 2-pit strategy for this race–changing to a new set of tires on lap 15.
At the lap 20 mark, Matsushita was still in P1, followed by Ishiura in P2, and Nojiri in P3. Hirakawa had made it up into P10 by that time. Matsushita completed the mandatory tire change on lap 27, so Ishiura was now in the lead and Hirakawa was all the way up into P2. Hirakawa pitted for medium tires on lap 38. Shortly after, front running Ishiura pitted as well.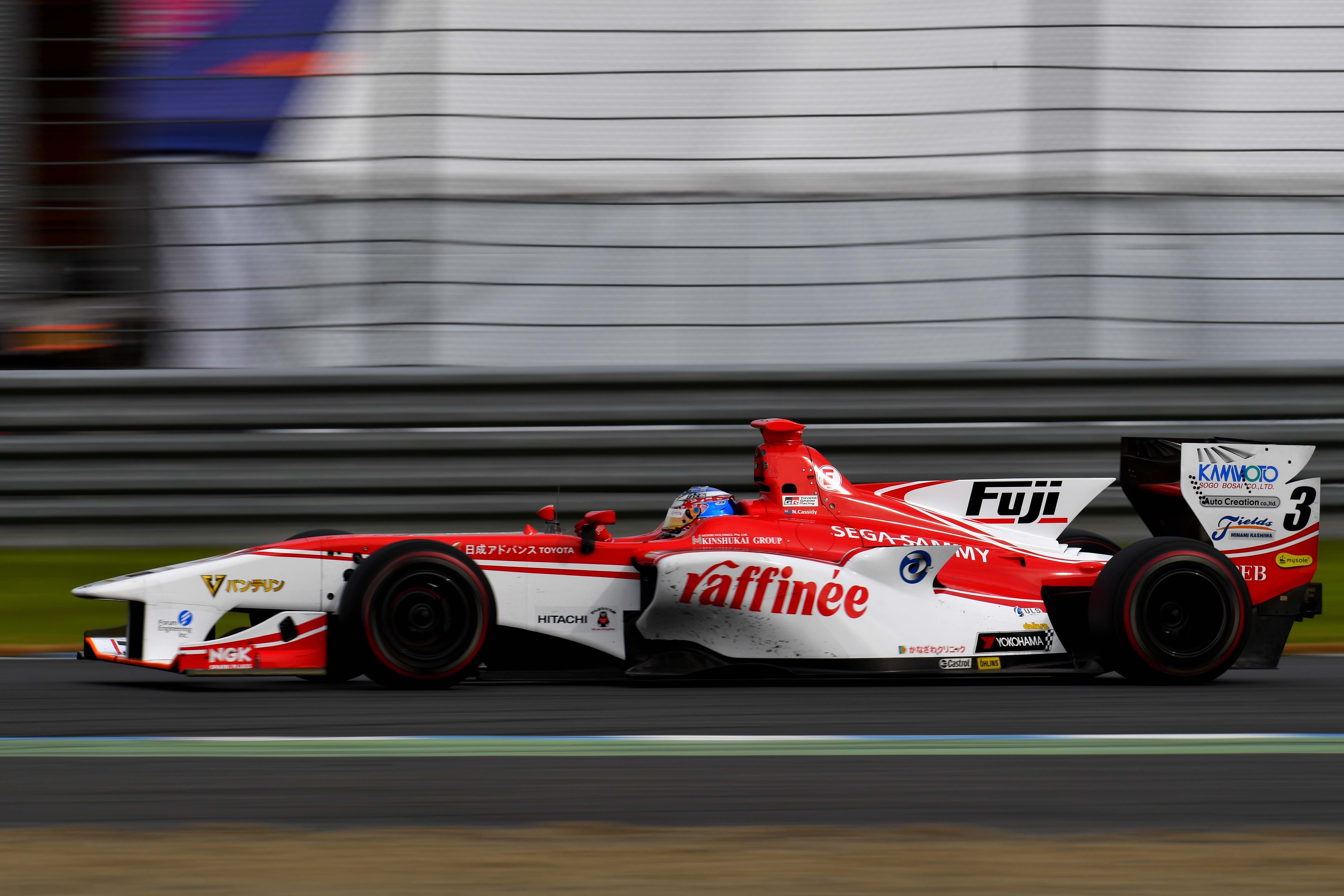 At the lap 40 mark in the race, Ishiura was in P1, Hirakawa P2, Nick P3, Matsushita P4, Yamamoto P5, Kenta Yamashita P6. It looked like they would finish in that order, but on lap 50, Kazuya Oshima crept up from behind on Yamashita to get into P6. Then he jumped in front of Yamamoto on lap 51 to move up into P5.
Ishiura took the flag to win a pole-to-pole victory, followed by Hirakawa P2, Nick P3, Matsushita P4, Oshima P5, and Yamashita P6. Nick now leads the championship with 27 points, Yamamoto and Ishiura are in 2nd with 24 points each.