Super Formula Rd. 6 Race Results
2018年9月9日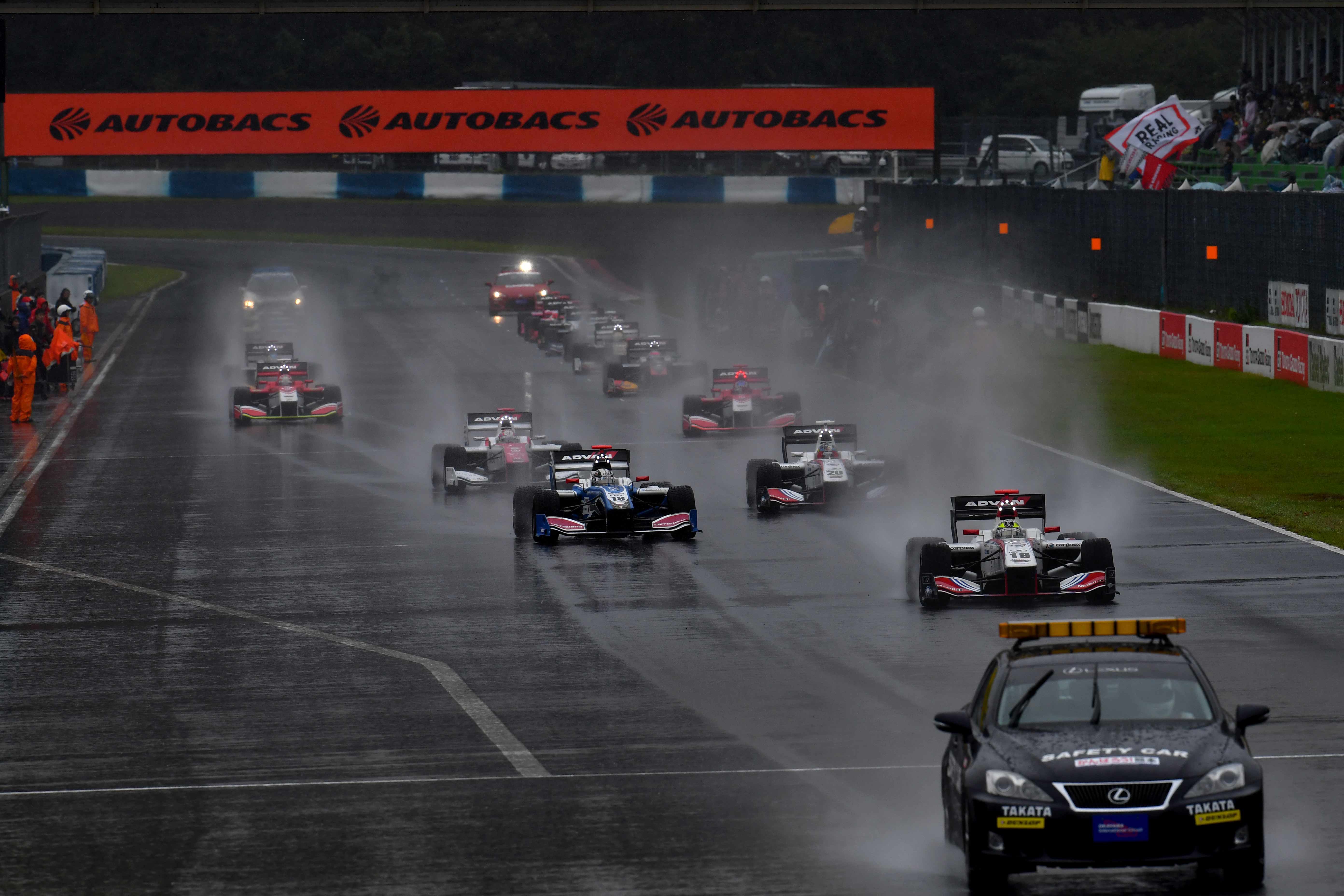 The Super Formula Rd. 6 race was scheduled for a distance of 250 km (68 laps), but due to heavy rain, the distance was changed to 200 km (54 laps) or 70 minutes. Because of the large amount of water puddles on the track, the conditions were deemed dangerous, causing the race to begin with a delay. After lap 6 with the safety car leading the way, the red flag was brought out–bringing the on-course action at Okayama International Circuit to an abrupt halt. The machines were called back to their starting grids to await a possible re-start.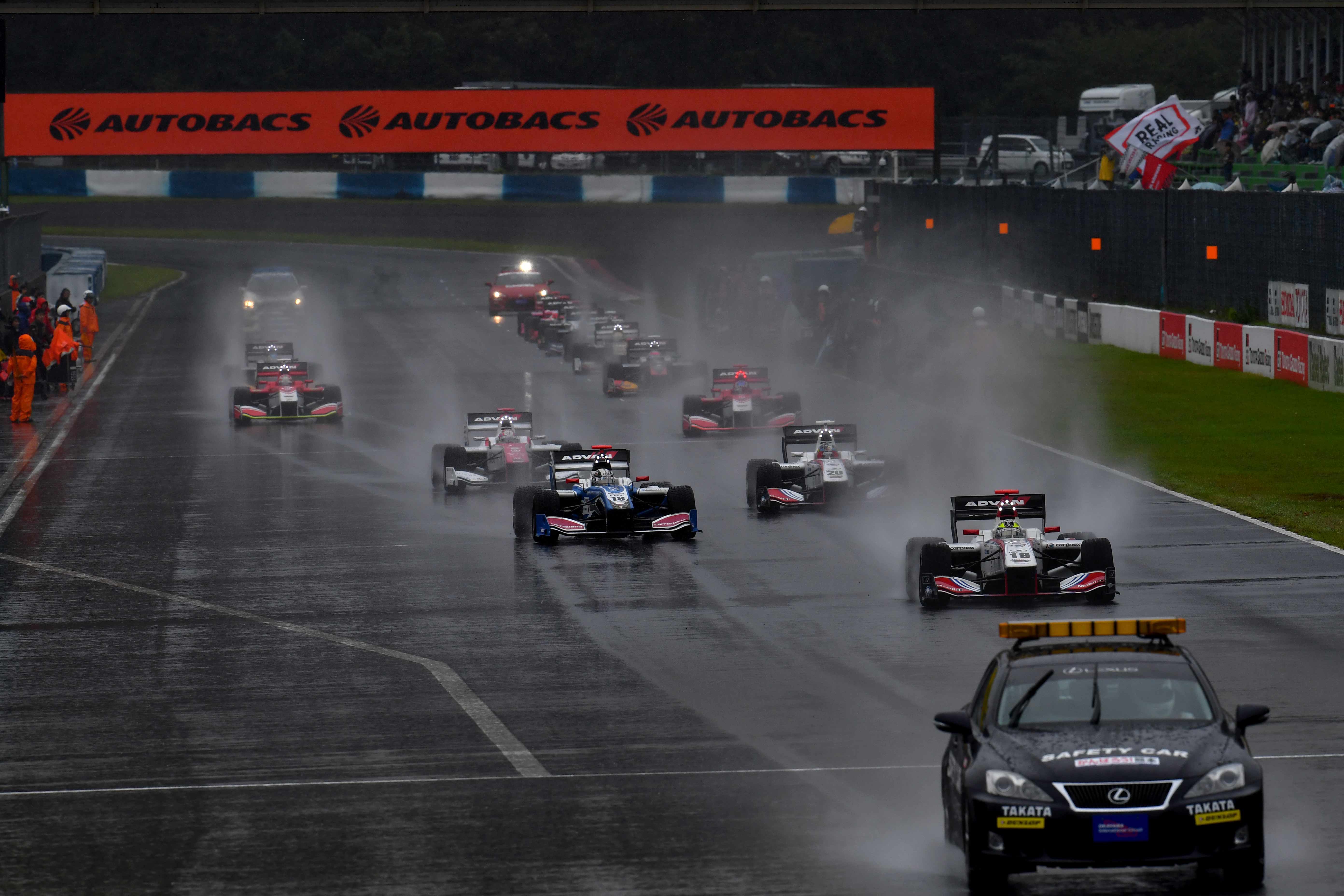 After a long delay and course inspection, the track was found to be in good enough condition to allow a re-start at 4:10 pm with 51 min 23 sec left on the clock, but with the safety car leading the way.
The safety car went off the track on lap 11, with less than 40 min remaining on the clock. Kamui Kobayashi was able to overtake Yuki Sekiguchi, but the nose of Kamui's car was damaged due to him coming in contact with Sekugiuchi. The nose of Kamui's car continued to flap, especially in the home straight, but he pushed on in pursuit of his first Super Formula victory.
Kamui was in the lead at the 15 lap mark in the race. Sekiguchi P2, Ryo Hirakawa P3, Tomoki Nojiri P4, Nick Cassidy P5, Kenta Yamashita P6.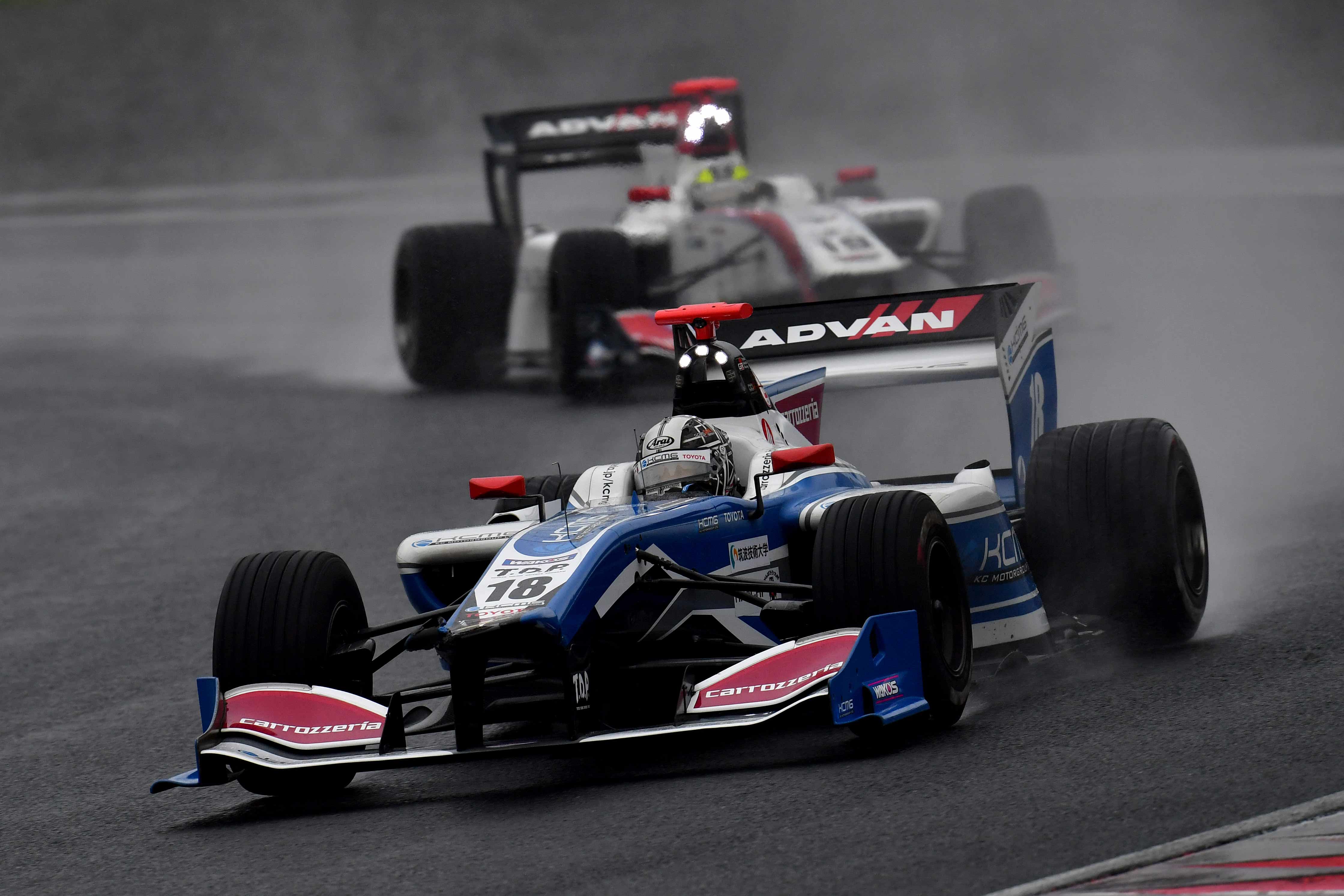 Tom Dillmann's car's front wing flew off as he came in contact with Nirei Fukuzumi's car. Dillmmann was not able to continue on in the race, bringing out the yellow flag once again, along with the safety car.
The safety car went off the track on lap 25. But the top 6 cars were able to retain their positions. However, on lap 26, Kamui overran the track, allowing Sekiguchi to get by him.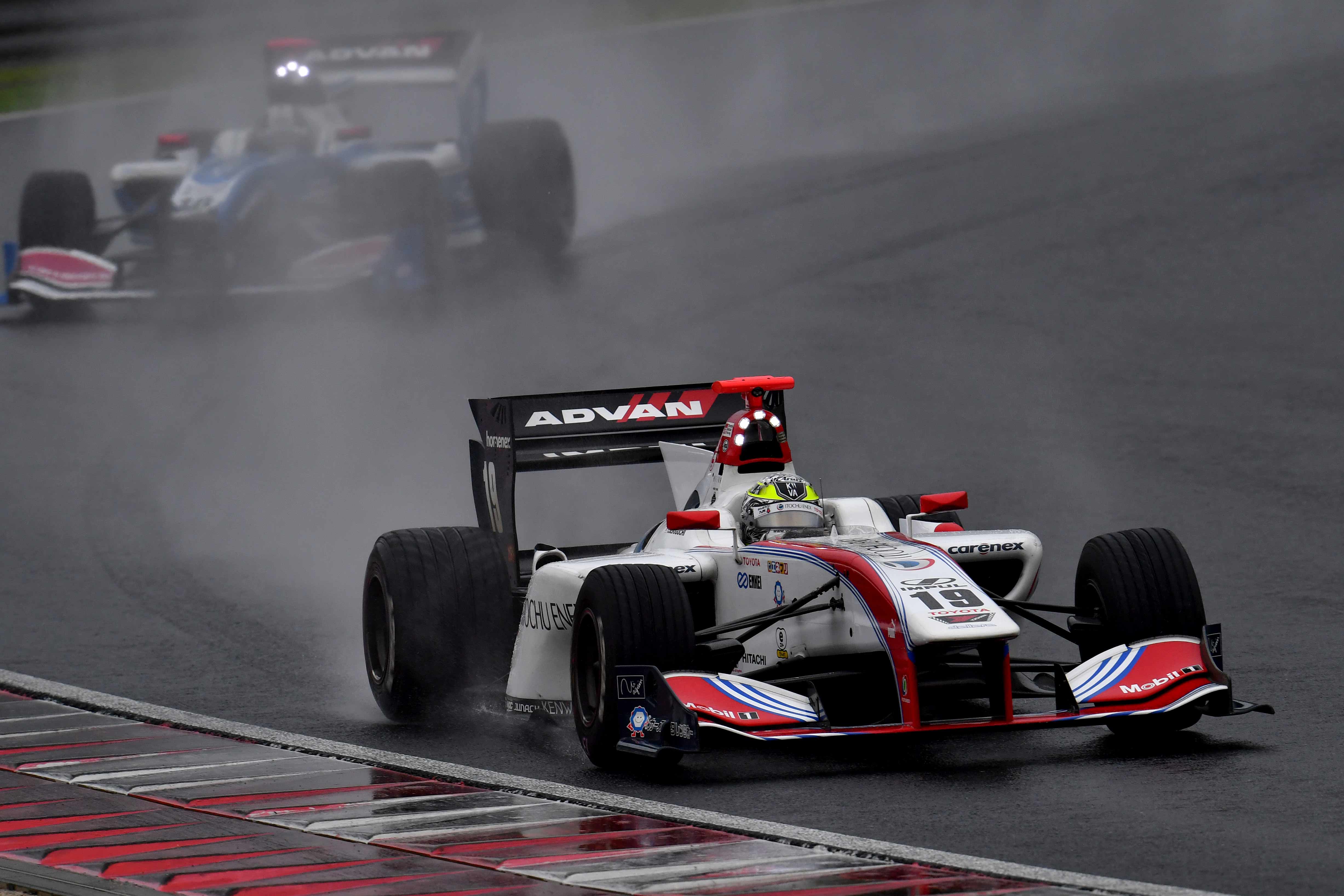 On lap 30, Fukuzumi spun out on the middle of the track, bringing out the safety car again. Time ran out on the clock with Sekiguchi in the lead, Kamui in P2, Hirakawa in P3, Nojiri in P4, Nick in P5, and Kenta Yamashita in P6. It was a hard fought victory for Sekiguchi, who never gave up in the race after starting in pole position and relinquishing his lead at one point to Kamui.