Super Formula Rd. 7 at Suzuka Qualifying Results
2018年10月27日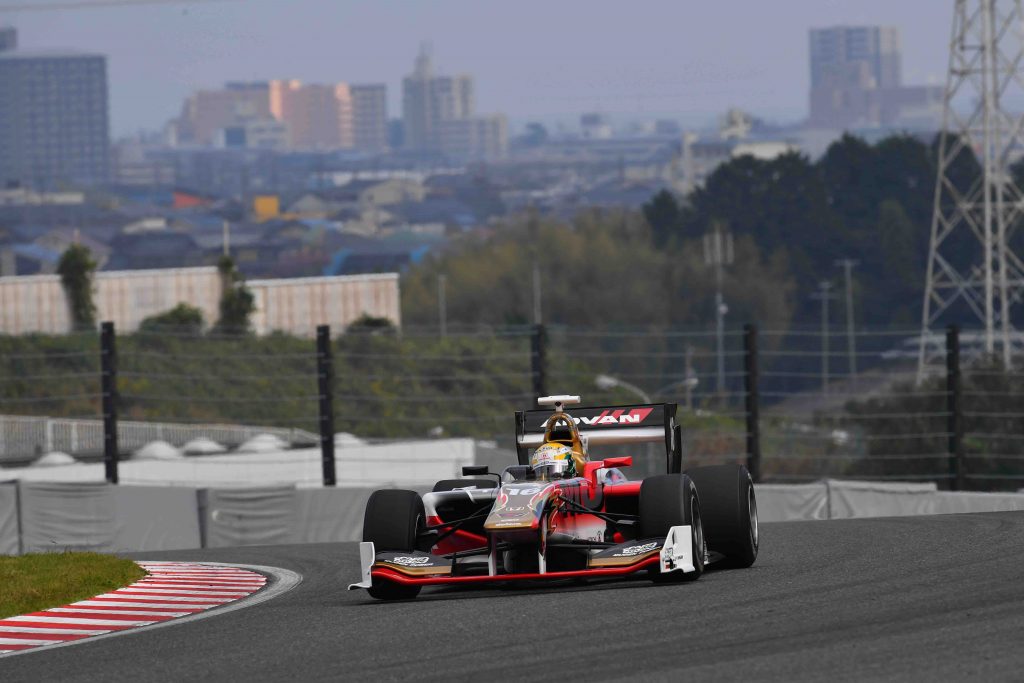 The Rd. 7 knock-out format qualifying was held today in Suzuka under fair weather conditions. All of the cars had on medium compound tires for Q1 in which Naoki Yamamoto led with 5 minutes off the clock. Tomoki Nojiri's engine suddenly caught on fire entering pit lane due to an oil leak with 14:11 remaining–bringing the session to a halt. Yamamoto continued to stay on top after the session restarted, with defending champion Hiroaki Ishiura in the knock-out zone with 4 minutes left. He pushed to make it on to Q2, as Nick Cassidy recorded a fast lap. Both ended up making it on to Q2.
In Q2, Naoki Yamamoto stayed in the pit box until 3:20 was left on the clock. His strategy worked, as he ended up posting the best time in the session to move on. Surprisingly, Ishiura was knocked out of Q2 with an 11th place finish.
In Q3, Yamamoto continued to dominate the qualifying, winning his 10th pole at Suzuka. Nick Cassidy, the current points leader will start in P4 for tomorrow's 250 km race, in which the season championship still remains up for grabs.