Pre-Season Testing at Fuji Speedway Day 1 Report
2019年3月27日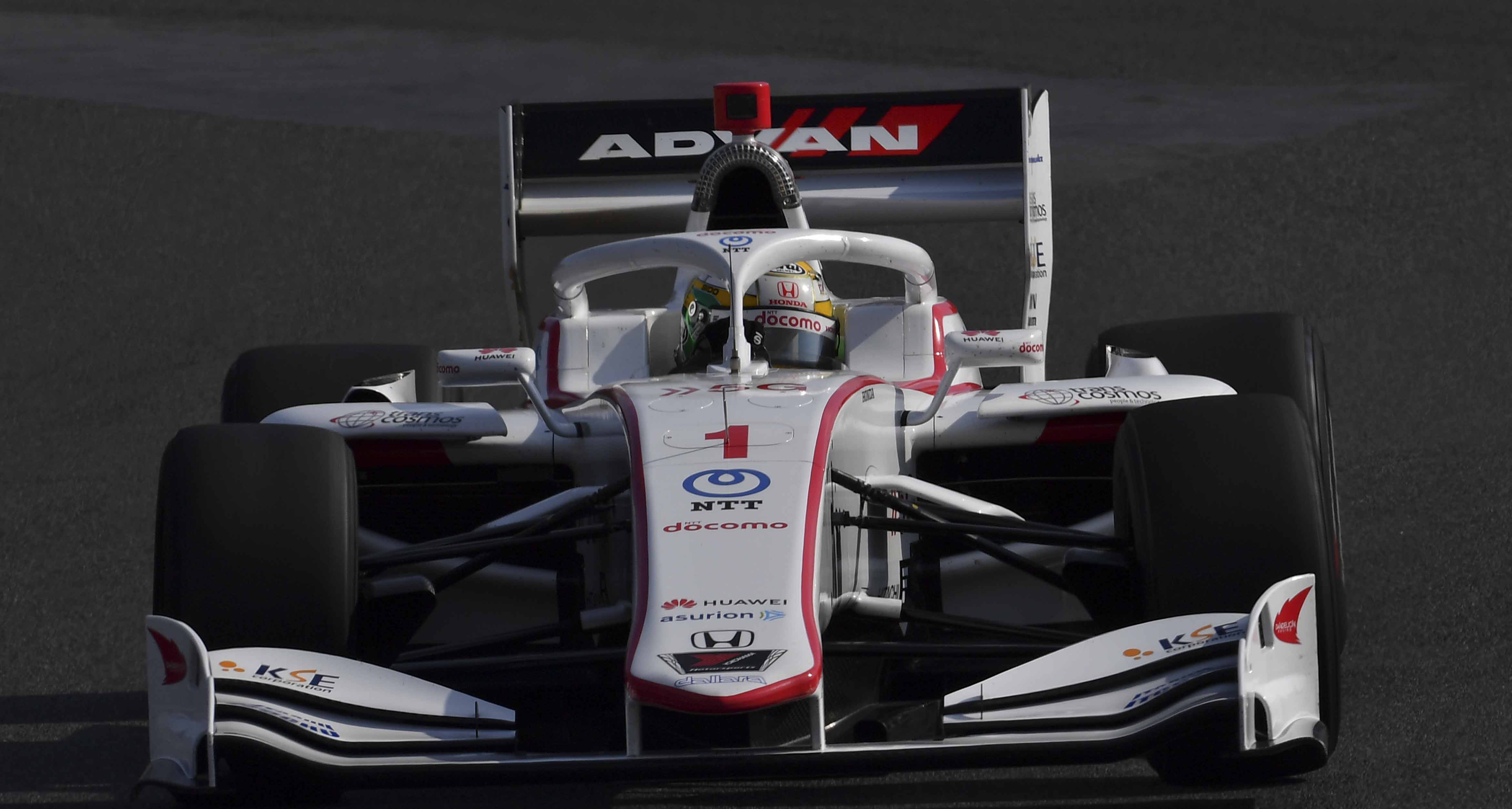 Pre-season testing at Fuji Speedway got underway on Tuesday, March 26, 2019. It was the 2nd time using the new SF19 chassis in testing this season.
The outside temperature for the start of the test was 9℃ with a track temperature of 11℃. 11 teams and 20 drivers were scheduled to take part in the test. In the #17 car was Koudai Tsukakoshi, the veteran driver from REAL RACING, who took the wheel for the a.m. session to help the team with the base set-up for rookie driver Tristan Charpentier.
3 sets of slick tires were left to use from the tests at Suzuka last month, and to go along with those, 4 sets of new medium and 2 sets of new soft spec tires were provided by Yokohama. In the a.m. session, 5 drivers used new medium tires: #16 Tomoki Nojiri (TEAM MUGEN), #19 Yuhi Sekiguchi (ITOCHU ENEX TEAM IMPUL), #36 Kazuki Nakajima (VANTELIN TEAM TOM'S), #37 Nick Cassidy (VANTELIN TEAM TOM'S). Naoki Yamamoto began the session with soft tires on, but only scrubbed them. He then changed over to a new set of medium tires. #65 Tadasuke Makino (TCS NAKAJIMA RACING) came out with a used set of tires on. What tires will each team leave over for use at Rd.1 in Suzuka? That plan obviously determined each teams' tires selection for these tests.
The red flag was brought out 4 times in the a.m. session. The 1st one came out when #7 Artem Markelov (TEAM LEMANS), who was driving for the first time at Fuji Speedway), spun out in the hairpin curve just 11 minutes into the session. Then 35 min. into the session, Naoki Yamamoto ran out of gas in the last corner, which brought out the red flag again. Just after the session got back underway at 09:43, Kazuki's front left tire came off, brining out the red flag yet again. With 1 hour and 5 minutes off the clock, Makino's cars' brakes locked up and he stalled out. At almost the same time, Kamui Kobayashi (carrozzeria Team KCMG) had problems with his electrical system in his car. The rest of the session went on after that smoothly, with Alex Palou (TCS NAKAJIMA RACING) setting a time of 1'22.021. Both Naoki Yamamoto and Nick Cassidy posted 1 min 23 second times with used medium tires on. Yamamoto, Nojiri, and Dan Ticktum (TEAM MUGEN) then changed to new tires. Using his overtake system, Yamamoto was able to unofficially break the course record with a time of 1'21.742. He was followed in P2 by Kenta Yamashita (KONDO RACING) with a time of 1'21.954, and in P3 was Palou with a time of 1'22.021.
The p.m. session got underway at 14:00, with an outside temperature of 17℃ and track temp of 24℃. It was Tristan Charpentier's turn to take over the wheel for his first run at Fuji Speedway. Almost all of the other drivers had on used medium spec tires at the start of the session. Each team had their own menus to run through, including wheel base set-ups and tire air pressure tests. Some of the drivers also put in long runs to simulate how they would run in a race. As the session wound down, many of the drivers switched over to new tires. Lucas Auer (B-Max with motopark), who drove for the first time at Fuji during these tests, recorded a time of 1'22.391, which put him at the top of the standings for a bit. Sho Tsuboi, who came across the finish line about the time checkered came out was able to record a time of 1'22.204. He was followed by teammate #38 Hiroaki Ishiura (JMS P.MU/CERUMO・INGING), who put down a time of 1'22.393, on just one try at a flying lap–putting him in P3 for the session, behind P2 Auer.