Pre-Season Testing at Fuji Speedway Day 2 Report
2019年3月28日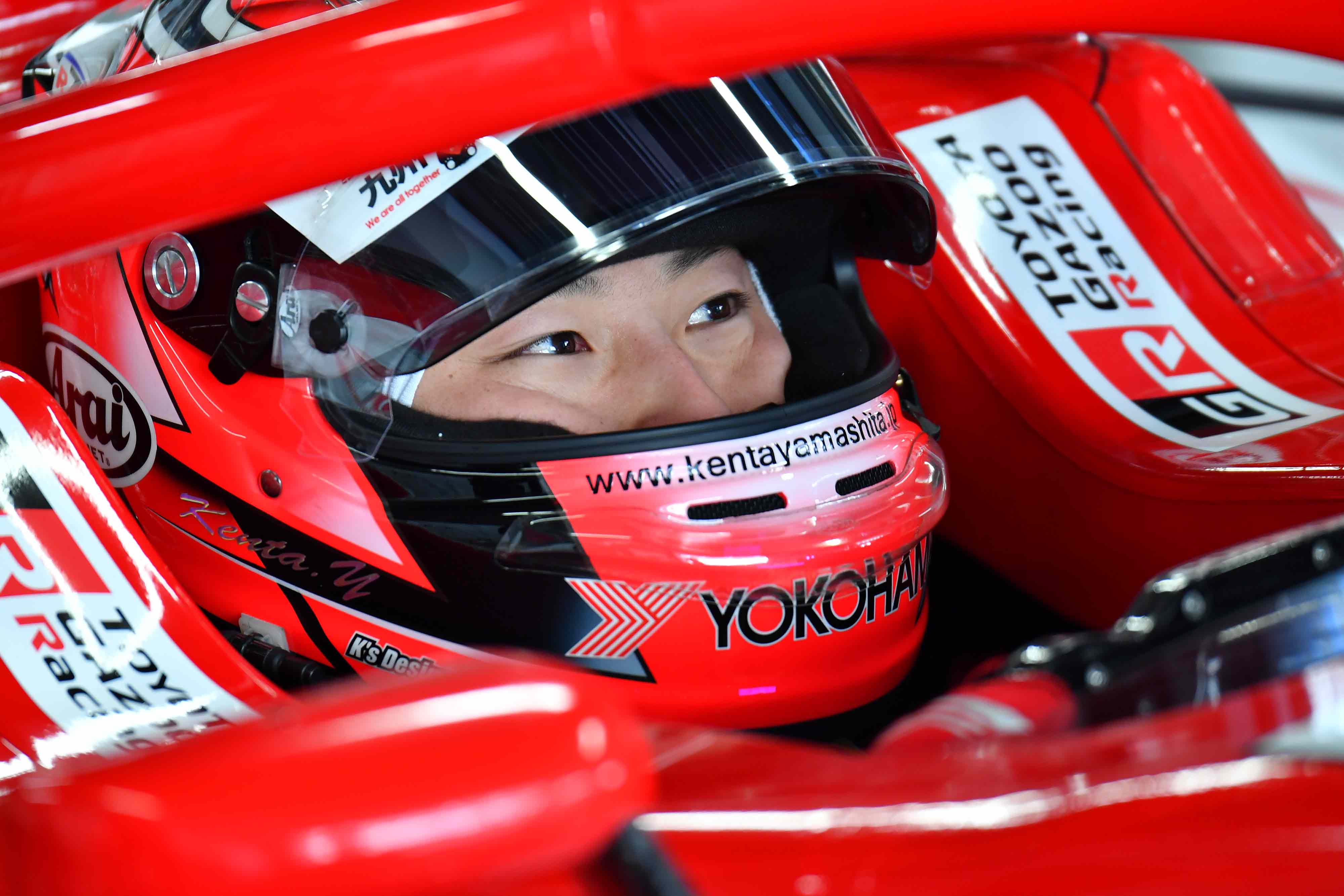 Day 2 of pre-season testing at Fuji Speedway was held on March 27, 2019 under lovely weather conditions. The outside temperature after a chilly night was 12℃, with a track temperature of 15℃ to begin the a.m. test session.
Once the session kicked off at 09:00, all of the drivers except #4 Yuji Kunimoto (Kondo Racing) came back into their pits. A red flag was brought out at the 15 min. mark, when #7 Artem Markelov (TEAM LEMANS) spun out coming out of corner 13. After the session got back underway again, perhaps it was the weather conditions but the drivers were already on a 1'13 second lap pace. Hiroaki Ishiura (JMS P.MU/CERUMO・INGING) raised the bar with soft used tires on to record a lap time of 1'22.970. But shortly afterwards, the red flag came back out again, when Alex Palou (TCS NAKAJIMA RACING) went off course in the 130R corner–it was apparent that his new soft tires hadn't yet heated up properly. Kenta Yamashita recorded the top time shortly after the session got back on track again.
Ryo Hirakawa (ITOCHU ENEX TEAM IMPUL) crashed in the 100R corner, brining out the red flag once again at 10:40. Hirakawa was trying a new set-up when that happened. The session was extended 5 minutes and #1 Naoki Yamamoto (DOCOMO TEAM DANDELION RACING) and teammate #5 Nirei Fukuzumi put on new soft spec tires. Yamamoto's time put him in P2 for the session at 1'22.768, while Fukuzumi went even lower to vault him into P1 with a lap time of 1'22.243. Just afterwards, Dan Ticktum's (TEAM MUGEN) machine stopped in corner 13. The session got back underway at 10:59–meaning that there was just 6 minutes left on the clock. Ishiura, teammate #39 Sho Tsuboi, Kazuki, Nick Cassidy (VANTELIN TEAM TOM'S), Kamui Kobayashi (carrozzeria Team KCMG), all came out with new soft spec tires on. As with the first day of testing, the drivers were permitted to use their overtake systems. Kazuki was the first to record a fast lap with a time of 1'22.225, then his teammate Nick Cassidy recorded a 1'22.146. But Kenta Yamashitaa came in with a lap of 1'21.798. That put Kenta in P1 for the session, followed by Nick in P2 and Kazuki in P3.
After a 3 hour interval, the p.m. session kicked off. The outside temperature had went up to 16℃, with a track temperature of 26℃, with strong winds coming from the last corner through the first corner, brining with it a chill in the air. After 19 minutes had ticked off the clock, #51 Harrison Newey's (B-Max Racing with motopark) spun out just before going into the last corner. The session got back on track at 14:23, and then 17 minutes later, Markelov's machine went off course to bring out the red flag once again. It came out yet again just 4 minutes after the session re-started, due to brake issues for Alex Palou, which caused him to spin and go off course in the 1st corner. Most of the drivers set off on long runs after the session began once again. Several of the rookies also earnestly practiced starts at the mouth of the course entrance, as well as pit stop practice in preparation for Rd. 1 at Suzuka in just 3 weeks.
With just less than 30 minutes remaining, #15 Dan Ticktum had the top time of 1'22.708. Kamui, who also had soft tires on like Ticktum, put in a time of 1'22.012–which put him in P1 at that point. Tsuboi and Ishiura both recorded times in the 1'22 second range. Hirakawa began his time attack with new soft tires on and posted a time of 1'21.991, which put him in P1 for the p.m. session. In P2 was Kamui, and in P3 Yamashita.
Rd. 1 at Suzuka will be held on April 19-21, 2019.