The 2019 Super Formula Season is About to Rev Up!
2019年4月15日
The 2019 Super Formula Season will rev up into full force with Rd. 1 at Suzuka on April 19-21. It's been some 6 months since Naoki Yamamoto picked up his 2nd Super Formula season championship after a hard-fought battle with Nick Cassidy that came down to the wire.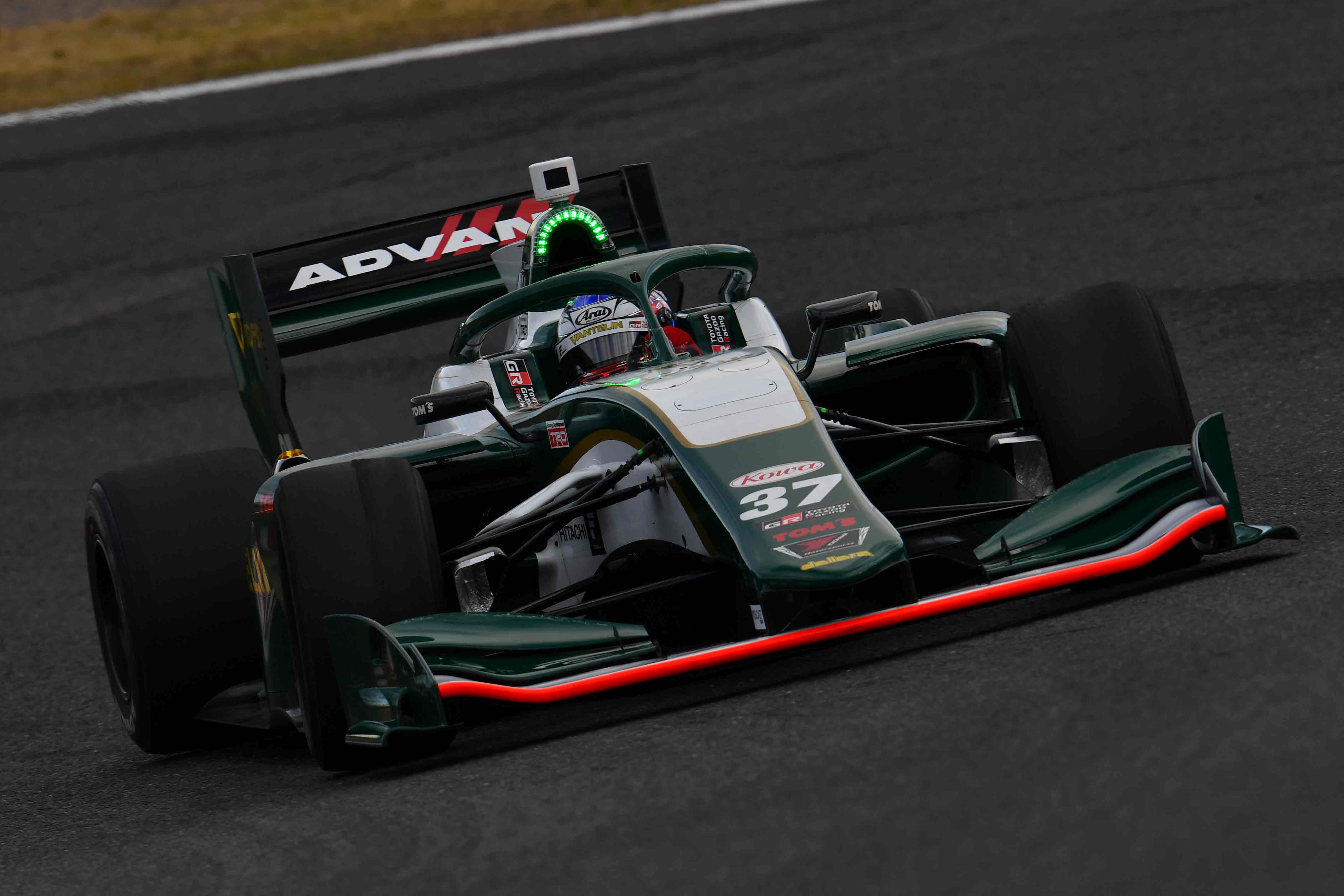 There are more points to watch out for in Super Formula in 2019 than ever before. Probably the most highly spoken about topic of discussion for this season is the new SF19 chassis. It's predecessor the SF14 was a high-spec machine. The SF19 has also been based on the quick & light concept, but with even more enhanced aerodynamics. In addition, the most up-to-date FIA safety standards have been afforded to the SF19, and one of those is the halo, which has been added to a formula car in Japan for the first time.
The front tires of the SF19 are 20 mm wider than the SF14's to bring down lap times even further. The wider tires were added to provide more grip in the corners, which equivocate to faster speeds. The potential was seen for that during pre-season tests at Suzuka and Fuji Speedway, where times were just as fast as current course records. Yokohama is providing new spec soft tires this season, so what lap times the SF19 will achieve is just one of the many points of interest to watch for in Rd. 1 at Suzuka.

Daniel Ticktum(TEAM MUGEN)


Sho Tsuboi(JMS P.MU/CERUMO・INGING)
 
Who will capture pole position is another huge topic of interest in Rd. 1. That is because of such a change in this season's drivers' line-up, especially the onslaught of rookie drivers. Probably one of the most talked about young drivers is 2-time F3 Macau Grand Prix Champion Daniel Ticktum (TEAM MUGEN), who is well on his way to a drive in F1 in the not-so-distant future. Joining Ticktum is the Japanese F3 winner Sho Tsuboi (JMS P.MU/CERUMO・INGING). Alex Palou (TCS NAKAJIMA RACING), who competed in F3 last season in Japan, as well as his teammate Tadasuke Makino, who competed in F2, will be making their debut in Super Formula at Suzuka. Another one of the much talked about rookies is Artem Markelov (UOMO TEAM LEMANS), who battled it out with now F1 driver Charles Leclerc (Ferrari) in 2017 in F2 for the championship. Lucas Auer and Harrison Newey, are also newcomers to the series. They will be driving with B-Max Racing with motopark—a team whose operation is from a foreign country—a first in Super Formula.

Alex Palou(TCS NAKAJIMA RACING)


Tadasuke Makino(TCS NAKAJIMA RACING)

Lucas Auer(B-Max Racing with motopark)


Harrison Newey(B-Max Racing with motopark)

Artem Markelov(UOMO SUNOCO TEAM LEMAN)


Tristan Charpentier(REAL RACING)
 
These new rookies will be much watched going into the quali and the race at Suzuka. Alex Palou showed his speed during off-season tests. NAKAJIMA RACING, which has struggled a bit as of late may be as close to a win as it has been in many years. So, a lot of eyes will be on Palou. Nirei Fukuzumi (DOCOMO TEAM DANDELION RACING) who will be in his 2nd season in Super Formula, and Kenta Yamashita (KONDO RACING), who is in his 3rd also have the spotlight on them. Yamashita showed signs of brilliance during pre-season tests, so his rivals no doubt have a watchful eye on him. But the 2018 Super Formula and Super GT Champion Naoki Yamamoto (DOCOMO TEAM DANDELION RACING) has shown his prowess at Suzuka over the last few races like not many others have, and Hiroaki Ishiura (JMS P.MU/CERUMO・INGING), who was the Super Formula champ in 2017, will most likely be two of the drivers that will stand in the forefront again this season. Kazuki Nakajima (VANTELIN TEAM TOM'S), who didn't quite find his pace in 2018, as well as Kamui Kobayashi (carrozzeria Team KCMG) who is due for a win, Yuhi Sekiguchi (ITOCHU ENEX TEAM IMPUL) and teammate Ryo Hirakawa will all be drivers to watch for in the much awaited 2019 first round qualifying.
20 cars from 11 teams will participate in Super Formula this season. What strategies the teams use and when they pit will play a huge role in the final outcome of the race. One of the weapons they will have in their arsenals will be the change in how the OTS (Overtake System) can be used. This season the OTS can be used for up to a total of 100 seconds, but can't be used again for 100 seconds after it has been used. There will certainly be a lot of ideas floating around in the pits on how to use the OTS system to gain an advantage.
April 20 (Sat) will be the qualifying and April 21 (Sun) will be the race day at Suzuka. We certainly hope you'll tune in!