Super Formula Rd. 3 at Sportsland Sugo Preview
2019年6月17日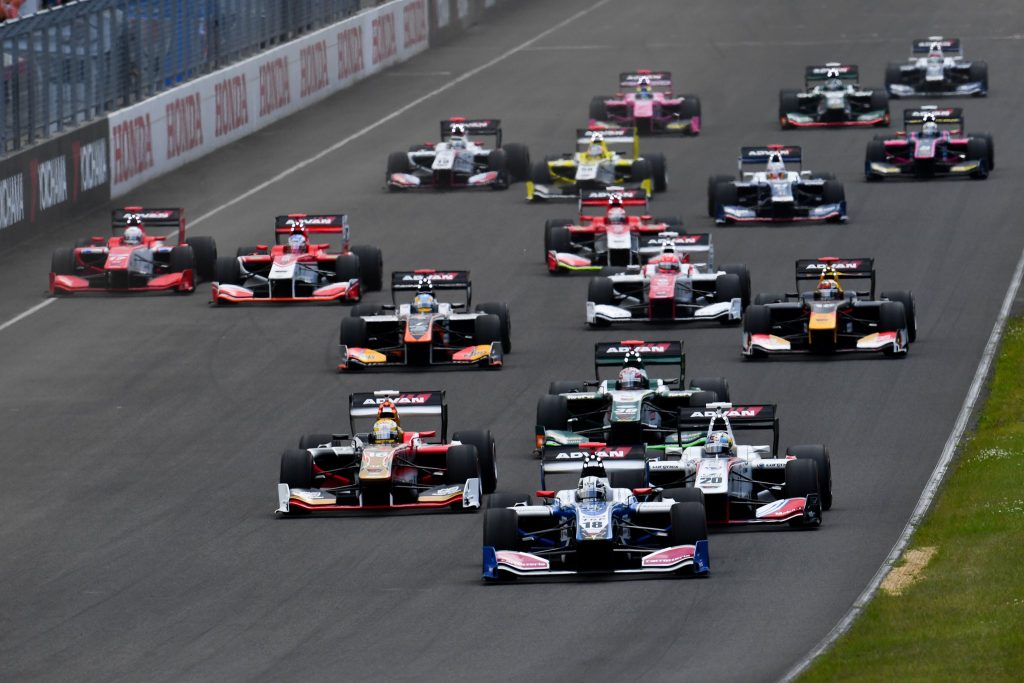 Super Formula Rd. 3 at Sportsland Sugo will get underway on June 21 to June 23, 2019. It will be the first time that the event will be held in the middle of summer since 1996. It is the rainy season in the Tohoku region, where the circuit is located, so weather could play a factor on the Rd. 3 schedule and possibly Sunday's 250 km race.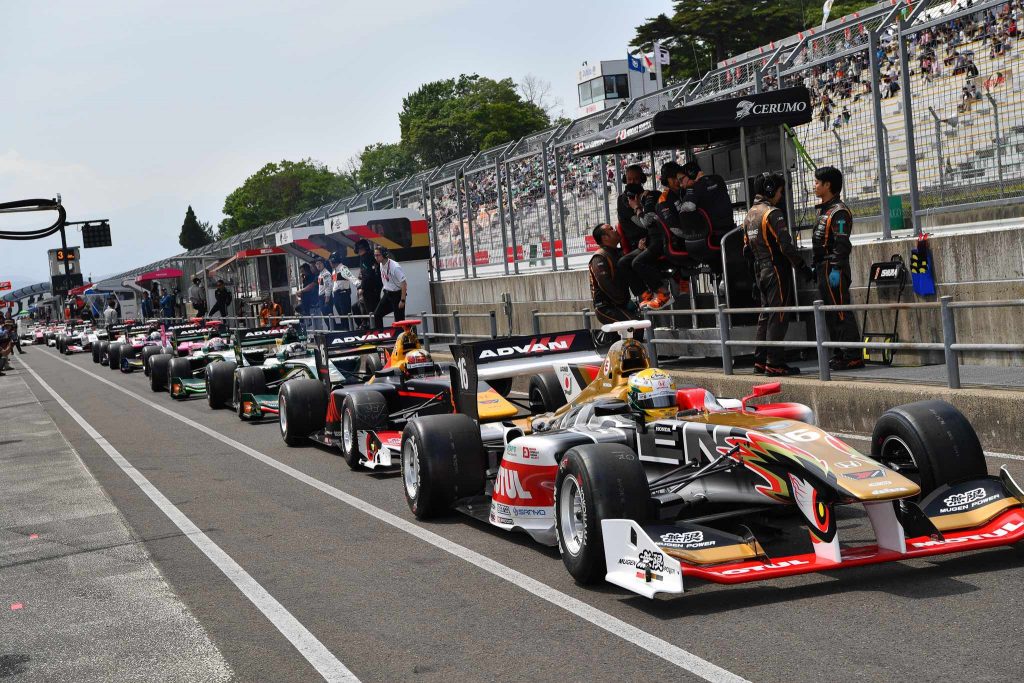 The circuit at Sugo is short, meaning that it is hard for teams to gain a time edge over others. At longer circuits like Suzuka and Fuji, the grids in qualifying can be decided by less than one second or even 1/100 of a second because the new Super Formula cars are so aero dynamic. The difference at Sugo could actually go down to 1/1000 of a second. For the drivers, their main concern is trying to make it out of Q1. Because the circuit is short, it is hard for the 20 cars to gain position on the others, and getting caught up in traffic occurs often. In order to give the drivers a better chance in qualifying, the 20 cars will be divided up into 2 groups of 10 in Q1. But instead of the normal 20 minutes for Q1, that time will be cut down to 10 min. for each group. It is the norm for the teams to begin the session on used tires to do their check runs, then come in for a tire change to new tires. As time for Q1 has been shortened, it is quite possible that the teams will come out from the opening of the session with new tires on. It isn't unthinkable to do 1-2 laps on used tires, then change to new tires though. If a team elects to do so, that means they wouldn't have time to change their set-up and would need to go directly into their fast lap. The track conditions would vary with which group a car is in. And if it rains, it will put the teams and drivers under even more pressure. There will be no change to Q2, so the tables for Q2 will be even for all the drivers that make it there. Who will win pole in the qualifying? If it is dry conditions, a course record may also be seen. So those are a couple of the points to watch out for on Saturday in the qualifying.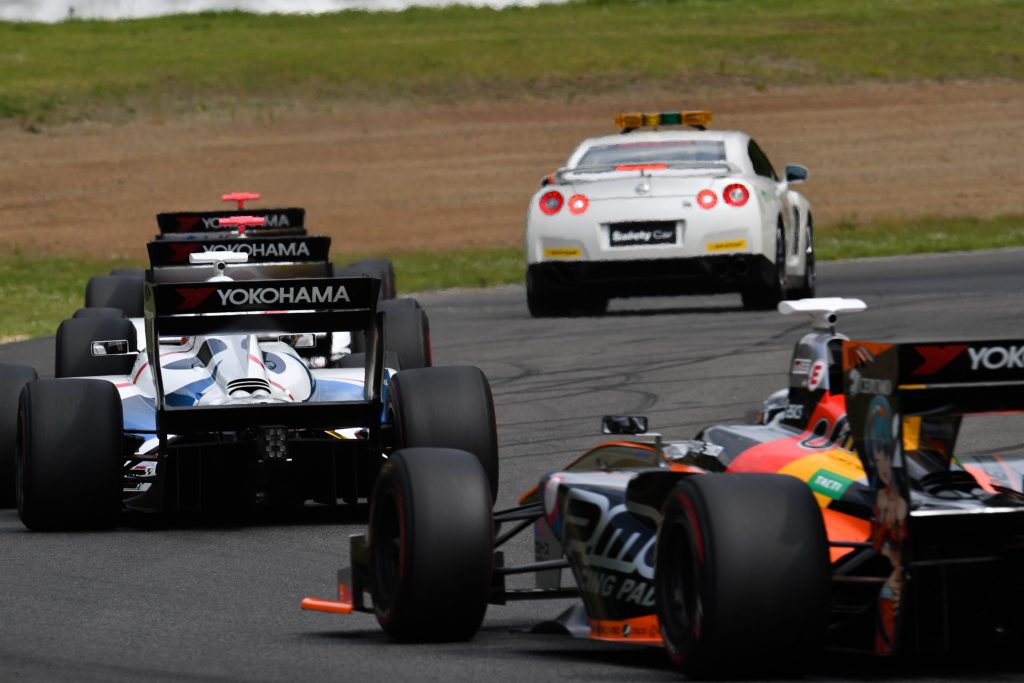 In the race, because Sugo is not a very wide circuit, passing is tough. If a car gets in the slip stream of another car in the last corner, it is possible to pass there. In the out of the 1st corner, if drivers are side by side and stay that way going in to the 3rd corner and one takes the inside, it is also possible to pass there, too. There are other places that passing may be possible, but the key to that is how a driver uses their overtake system (OTS). If it is dry conditions, pit in timing will also be a crucial part of a driver's final results. The escape zone at Sugo is narrow, accidents with another car often occur when trying to come back out onto the course, which brings out the safety car. This season, there are a lot of rookies, and several have gone off course in both Suzuka and Autopolis in Rounds 1 and 2, bringing a halt to the on-course action with a red flag and a safety car deployment. So, the same is more than likely to happen at Sugo.
In last season's race at Sugo, Naoki Yamamoto, who started in P6, went into the pit early in the race when the safety car was deployed, and that strategy landed him a victory. Nick Cassidy, who started in P11, also did the same and he finished in P2. So that type of strategy may be seen again depending on where on the grid a car starts. In the race in 2016, Yuhi Sekiguchi did just the opposite, similar to what he did in Rd. 2 at Autopolis last race. He stayed out on the track while the safety car was out, built up a time margin and enough of a gap to come back out on the track after a pit stop and to bring home the bacon. Kamui Kobayashi tried to do the same in Rd. 1 at Suzuka, but there were too many safety cars in that race, and Kamui wasn't able to seal the deal. So that type of strategy doesn't work if luck isn't on a driver's side. What is just as important as strategy however is setting up a fast car. None of the cars had off season tests at Sugo, so no teams have data there for the new SF19. The teams do have data from previous seasons to bring in and tweak on Friday, though. So, yet another thing to look for at Sugo is which teams will be able to set up a fast car first? And which teams will finish in the top spots in the race?