2019 Super Formula Rd. 3 at Sportsland Sugo Qualifying Results
2019年6月22日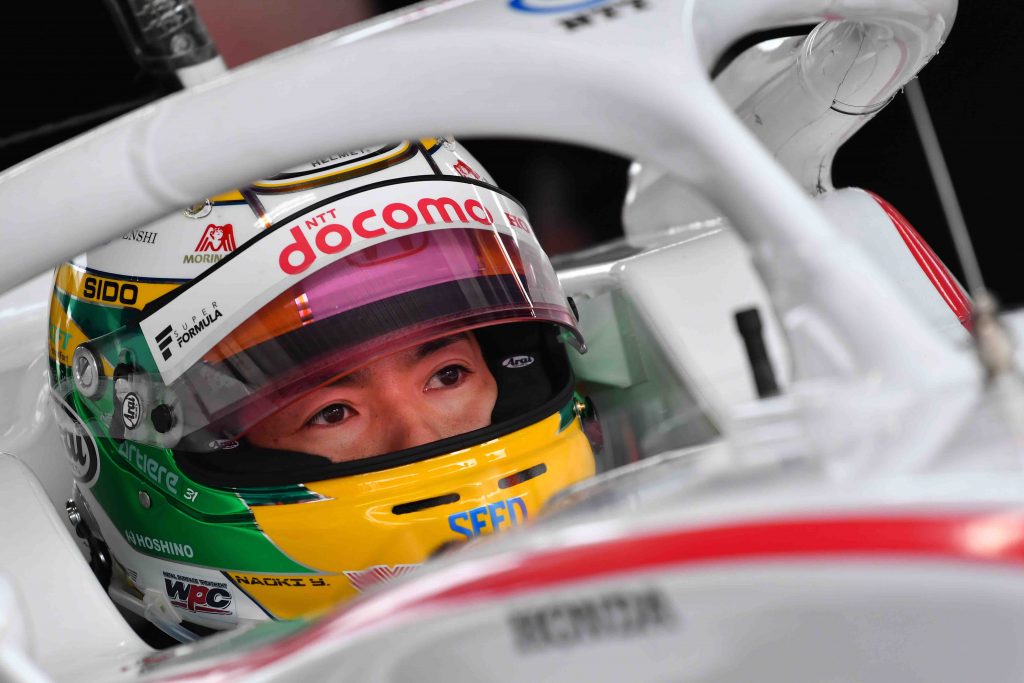 A pairing selection was held late Friday afternoon for Q1. The 20 drivers were divided into A Group and B Group, with the top 6 moving on to Q2.
Q1 began at 13:20 under 23℃ cloudy, wet conditions. Kenta Yamashita was the first driver to start pushing hard. With 4 minutes off the clock in the 10 min. session, Koudai Tsukakoshi was in P1, but Tadasuke Makino posted a faster lap time, as did Harrison Newey to make it into P2. Makino continued to push and remained in P1 with 2 min. remaining on the clock. Shortly after however, Nirei Fukuzumi, who had solid showings in FP1 & FP2 vaulted into P1. As time ran off the clock though, Ryo Hirakawa posted the best time of the session. Finishing out the top 6 spots in the A Group Q1 session was Hirakawa, P2 Fukuzumi, P3 Makino, P4 Tomoki Nojiri, P5 Tsukakoshi, P6 Harrison Newey. Nick Cassidy struggled to find pace—causing him to be knocked out of the session.
B Group's Q1 session started at 13:40, also under wet conditions. This group featured the past 3 Super Formula champions, as well as the WEC world champion and 2018 & 2019 24 Hours of Le Mans champ Kazuki Nakajima.
Rookie Lucas Auer was in P1 with 4 min. off the clock in B Group's Q1. Yuhi Sekiguchi, the Rd. 2 winner, began his push for P1. At the time, Naoki Yamamoto was in P2, and Alex Palou was in P3. Yamamoto apparently was in the zone and said afterwards that his car "was unbelievable today." When the checkered came out, it was Yamamoto P1, Auer P2, Kamui Kobayashi P3.
The cars began Q2 with soft tires on, bringing with it hopes of a new course record. What no one probably expected however was that when the dust cleared, Yamamoto had a new record of 1'03.953, and 9 of the cars behind him had also broken the old course record set by Tomoki Nojiri in 2018 of 1'04.694. In P2 for Q2 was Tadasuke Makino, P3 Fukuzumi, P4 Palou, P5 Nojiri, P6 Tsukakoshi.
The 7-min. Q3 session was also held under wet conditions. Makino stood in P1 with 4 min. off the clock, but teammate Alex Palou took over that honor with 2 min 30 sec. left. Unexpectedly, both their cars crashed into the barrier in the SP corner–causing their times to not count for the session. As Q3 wasn't restarted due to barrier damage, Yamamoto was able to capture pole for tomorrow's 250 km race with the best time of the session, Nojiri ended up in P2, Auer P3, Tsukakoshi P4, Kamui P5, Fukuzumi P6, Makino P7, Palou P8.