Super Formula Rd. 3 at Sportsland Sugo Race Report
2019年6月24日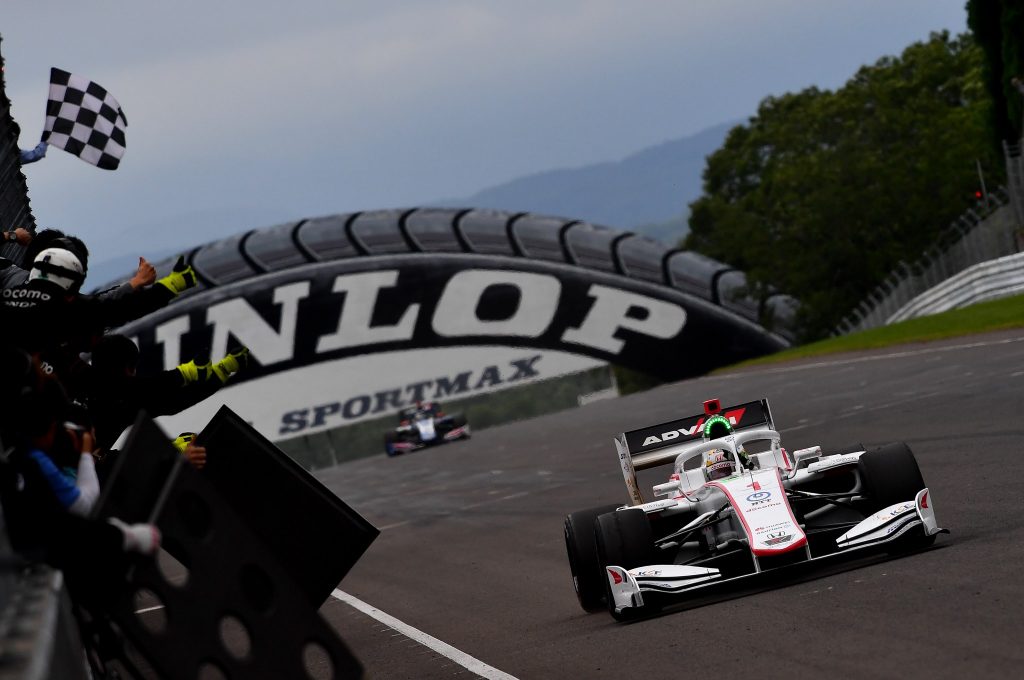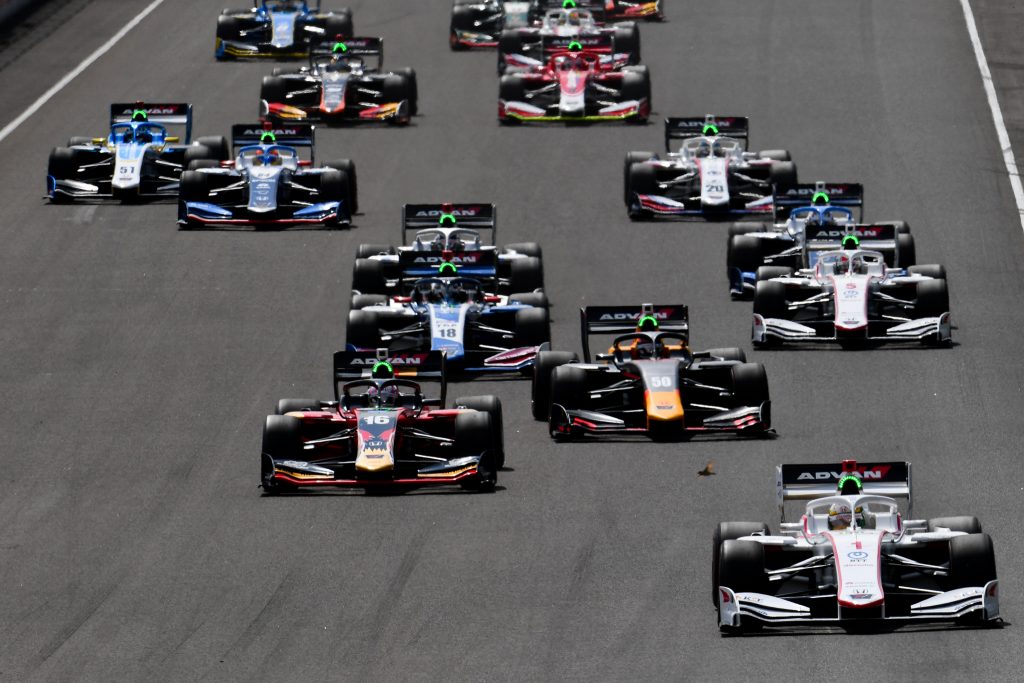 2018 Series Champion Naoki Yamamoto, now with a new team in 2019, won pole for the Rd. 3 250 km race–setting a new course record in the SF19. Yamamoto got off to a solid start to the race, followed by Tomoki Nojiri in P2, Lucas Auer in P3, and Kamui Kobayashi, who got past Koudai Tsukakoshi to take over P4.
On the very first lap of the race, some of the teams started preparing for the mandatory tire change. Kamui was one of the first to pit. Nick Cassidy was able to jump in front of Kamui before coming back onto the course from the pits.
Yamamoto began building up a lead to try to make it into the pit and come back out in P1. He needed at least a 44 sec. margin to be able to do so.
On lap 24/68, Lucas Auer recorded the fastest lap time of 1'08.048. As Kamui pushed to try to get past Nick.
Nojiri slid off course on lap 55/68 to bring out the safety car, pretty much handing the lead for the day fully over to Yamamoto for the taking. Alex Palou took advantage of the safety car on track and was the last of all the cars to change tires. The safety car left on lap 61/68, but after the re-start, Sho Tsuboi spun out on course—bringing the safety car back out once again. It looked like the race would be P1 Yamamoto, P2 Auer, P3 Kamui, P4 Nick—who started in P14, P5 Fukuzumi, P6 Palou, P7 Kenta Yamashita, P8 Ishiura. But after the 2nd safety car of the race left the track, Kamui was able to get in front of Auer, as Dan Ticktum and Artem Markelov battled it out for position. In the end, the final results of the race were P1 Yamamoto, P2 Kamui, P3 Auer, P4 Nick, P5 Palou, P6 Fukuzumi, P7 Kenta, P8 Ishiura.