Super Formula Rd. 4 Qualifying Results at Fuji Speedway
2019年7月13日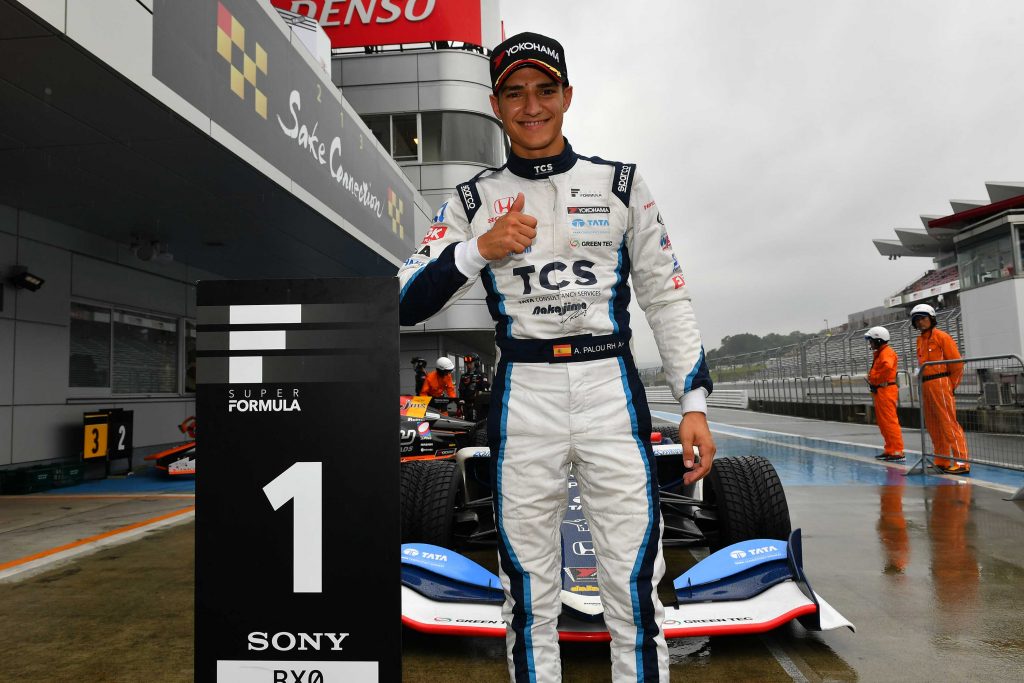 The Rd. 4 Qualifying at Fuji Speedway got underway at 14:45 on Saturday, July 13, 2019. Under slightly rainy 22℃ conditions, all cars began Q1 with rain tires on. Patricio O'Ward's first Super Formula Qualifying was unfortunately over before it could begin as he spun out in the 130 R corner and couldn't get his car re-started. The clock was re-set to 20 min., as none of the cars had recorded a lap time before the red flag was brought out to remove "Pato's" car from the track.
Nirei Fukuzumi was in P1 with 5 minutes off the clock in the session. At the time, Alex Palou was in P2, and Yuhi Sekiguchi in P3. Artem Marklov's car spun out as he was trying to record a fast lap, but was fortunately able to get it turned back around. Rain started to fall a little hard onto the track from that point on.
With 3 minutes left on the clock, the top 3 spots were the same. Then with just over 1 min. remaining, Hiroaki Ishiura moved up into P3.
As Q2 began, rain continued to fall. With just about half the time of the 7 min. session off the clock, Ishiura was in P1, and teammate Sho Tsuboi in P2. Then with 2 minutes remaining, Tadasuke Makino recorded the best time in the session to that point to take over P1. But Ishiura quickly lit up the board again—re-taking command of P1. With no time remaining on the clock in Q2, Yuhi Sekiguchi recorded the best time of the session to finish in P1. Nick Cassidy, who was in the knock out zone moved into P4. Surprisingly, 2018 Season Champion Naoki Yamamoto was knocked out of the session—he will begin tomorrow's 250 km race in P9. P2 for the session was Ishiura and P3 Alex Palou.
Of the drivers that moved on to Q3, only Tadasuke Makino had won pole for a race this season. Rain began to fall harder on the track—making conditions even more tricky. With a minute and a half left on the clock, Tadasuke Makino's car suddenly slowed down in the straight. This was happening while his teammate Alex Palou was recording the best time of the session, which would win him pole for tomorrow's race. Sho Tsuboi finished Q3 in P2, veteran Yuhi Sekiguchi P3, Tomoki Nojiri P4, Nick Cassidy P5, Hiroaki Ishiura P6.
P.P Alex Palou(TCS NAKAJIMA RACING)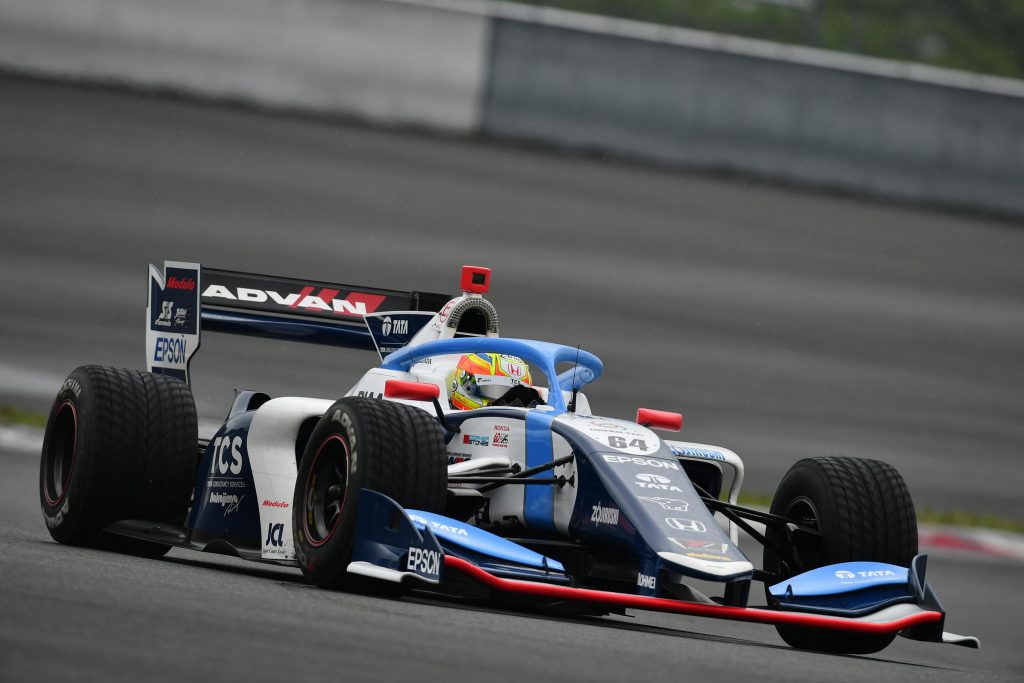 2nd Sho Tsuboi(JMS P.MU/CERUMO・INGING)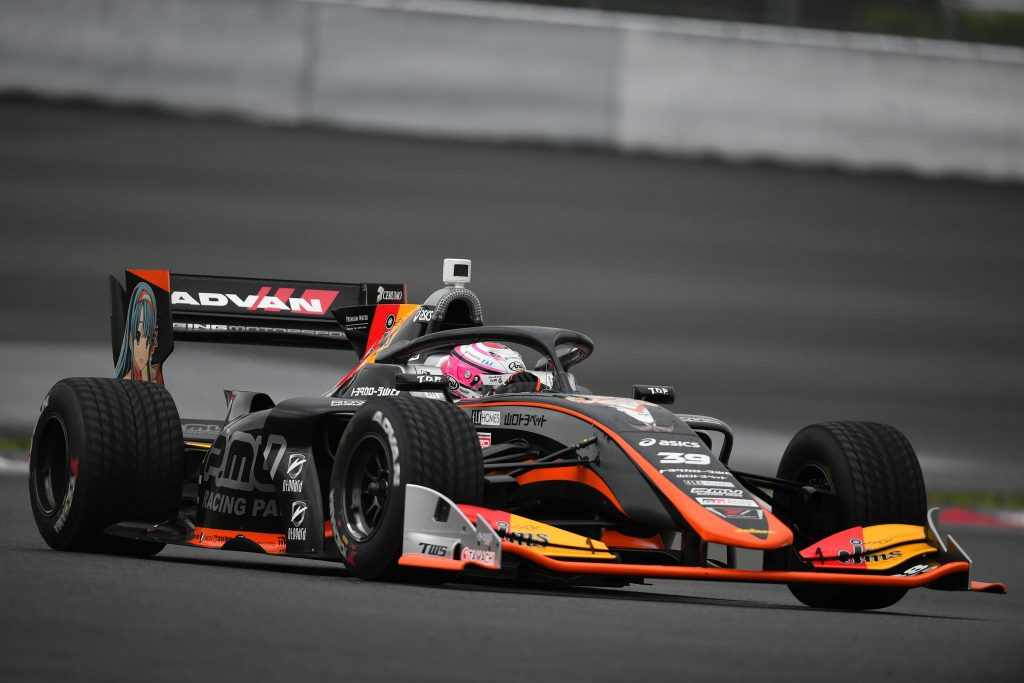 3rd Yuhi Sekiguchi(ITOCHU ENEX TEAM IMPUL)