Super Formula Rd. 4 from Fuji Speedway Race Report
2019年7月15日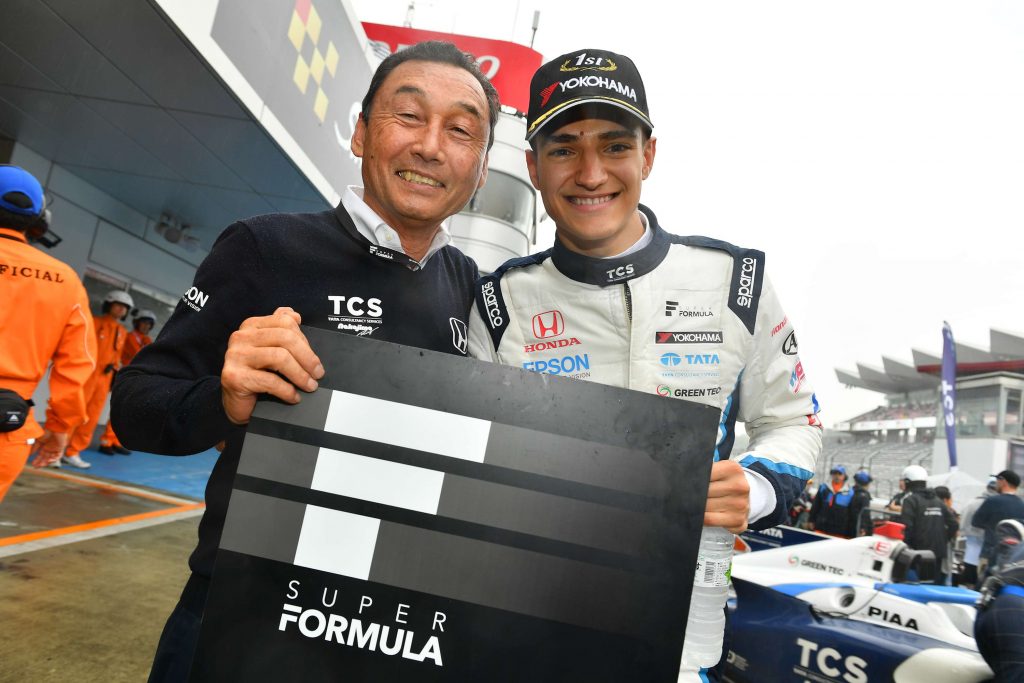 The 250 km race began with the safety car on the track in the lead due to rainy conditions that limited the field of view. The outside temperature was only 22℃with a track temperature of 23℃.
At the end of lap 3, the safety car went in. Pole starter Alex Palou was able to maintain his lead, as P5 starter Nick Cassidy began to put the heat on front running Tomoki Nojiri. Nick was able to overtake Nojiri on lap 4—just one of the many, many overtakes in the race.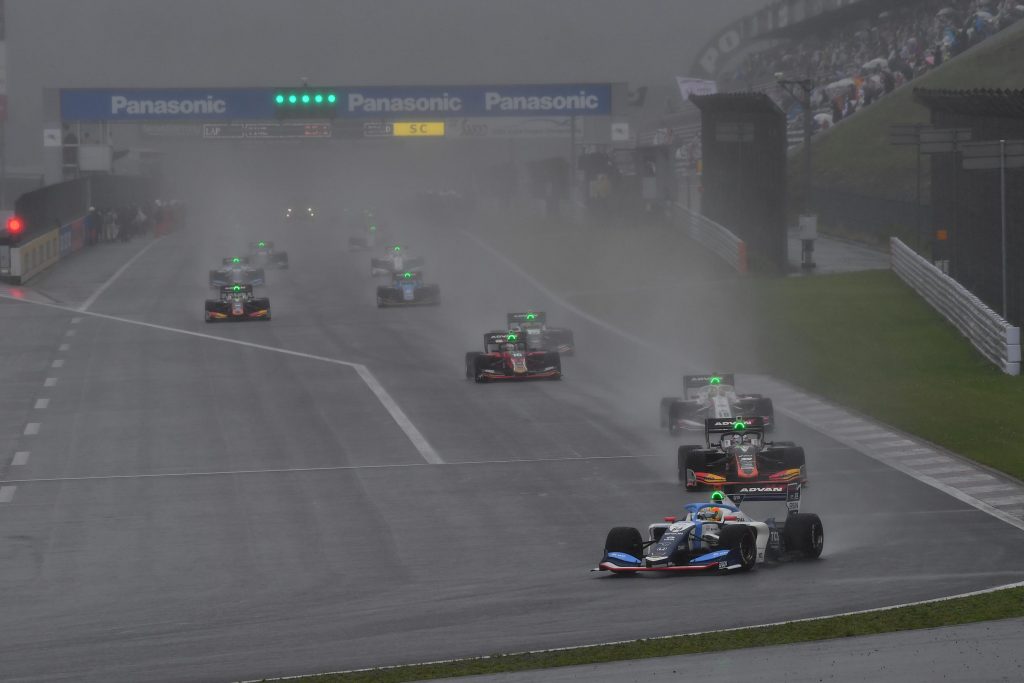 Kamui Kobayashi, who began in P19 was up 4 spots by lap 5. On lap 7, race leader Alex Palou's lead over P2 Tsuboi was 3.97 sec. Kamui moved up yet another spot when he passed Lucas Auer.
Patricio O'Ward ("Pato") who began in P20 after spinning out in the Saturday qualifying had overtaken several cars by lap 14 to move up into P16. Kamui had also overtaken more cars at that point in the race-putting him in P12.
On lap 18, 2018 Season Champion Naoki Yamamoto temporarily lost control of his car on track—but was able to regain it back. That caused him to drop down from P9 to P12, which put him out of point range for this race.
During lap 22, Kazuki Nakajima overtook Tadasuke Makino to move up into P8. At that time, Kamui was up into P10. On lap 28, Pato was running at 280 km in the rainy conditions. He was able to pass Yuji Kunimoto to move into P14.
Kamui moved up into P9 by passing Nirei Fukuzumi on lap 35. He continued to pressure Kazuya Oshima after that, who was running in P8. Kamui was able to successfully make the pass.
Alex Palou, after slipping a couple times in the corners because of lack of sight from rain spray coming off slower cars in front of him, continued to hole a 10 sec. lead over Sho Tsuboi.
Harrision Newey pitted for fuel and a tire change on lap 43. Fire started to shoot out from his car while being fueled up, but was able to put out the flames by driving out of the pit box. On that same lap, Sekiguchi pitted for fuel and a tire change. Nick Cassidy was able to move up into P3 with Sekiguchi's pit-in.
On lap 45 of the scheduled 55, the time cap of 95 min. for the race came out. Only 12 min. 30 sec. remained on the clock.
Kazuki overtook Ishiura on lap 48 to move up into P5 from a P10 start. He then tried to move passed Nojiri, but he didn't have any time left to use on his overtake system (OTS). Kazuki went off course briefly and was then passed by Ishiura—but Kazuki wouldn't give up.
Nick Cassidy realized that he still had fuel to use because the race would be cut short a couple laps due to the time cap factor, so he began to pressure Tsuboi on lap 51. Kamui passed Ishiura on that lap to move into P6—all the way up from a P19 start.
Palou kept his lead as time ran out on the clock on lap 53. It was his first victory in Super Formula in just his 4thrace. Tsuboi finished in P2, Cassidy P3, Nojiri P4, Kazuki P5, Kamui P6.
P.1 Alex Palou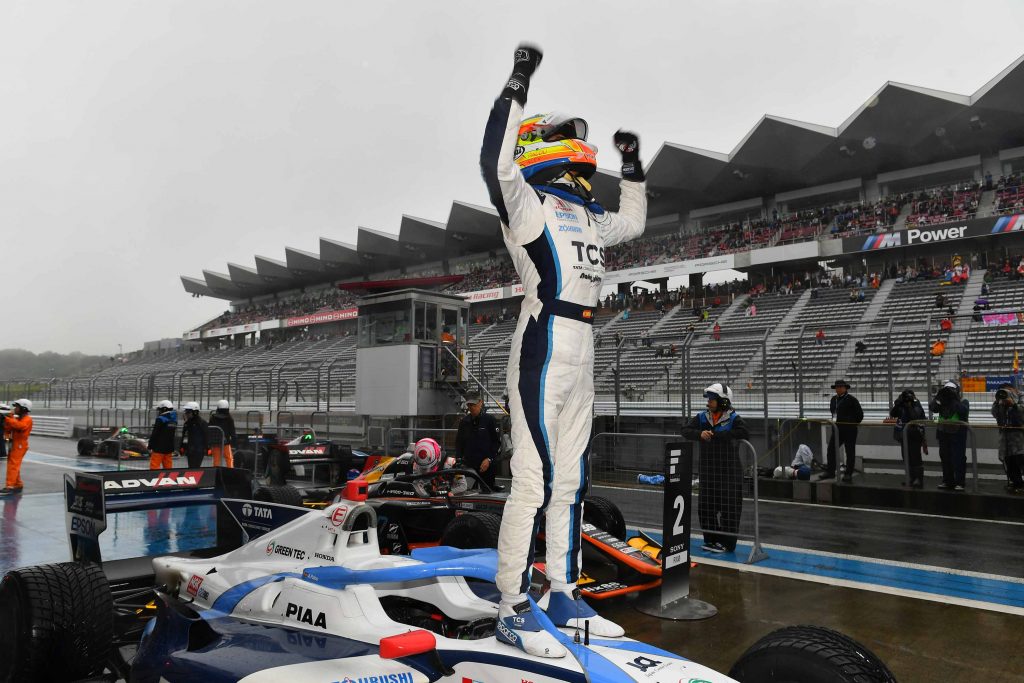 P.2 Sho Tsuboi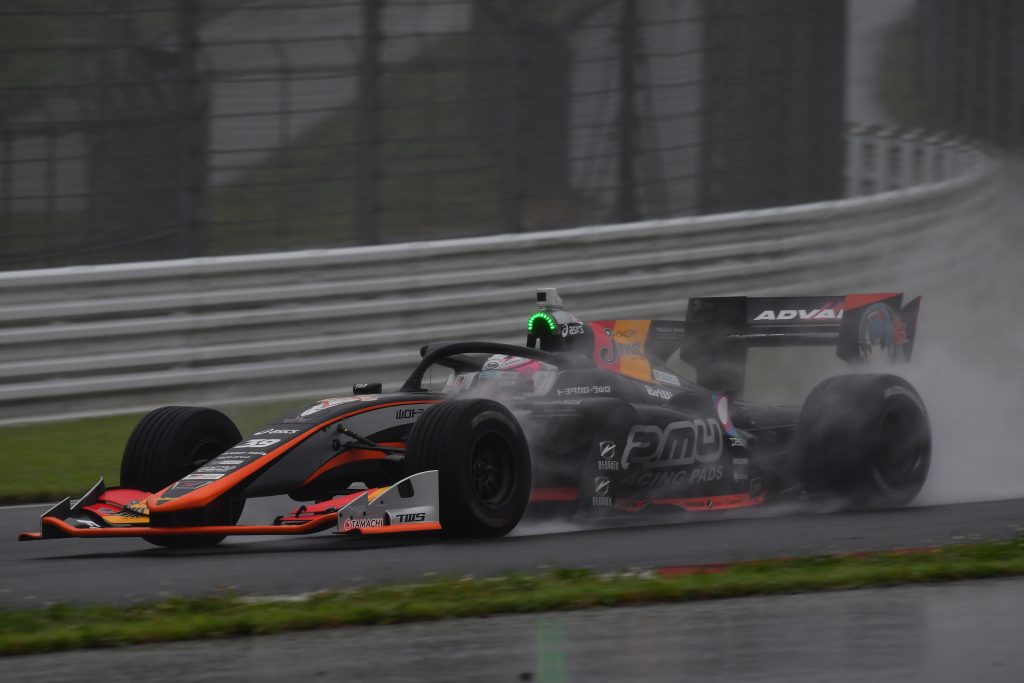 P.3 Nick Casidy