Rd. 5 at Twin Ring Motegi Preview
2019年8月12日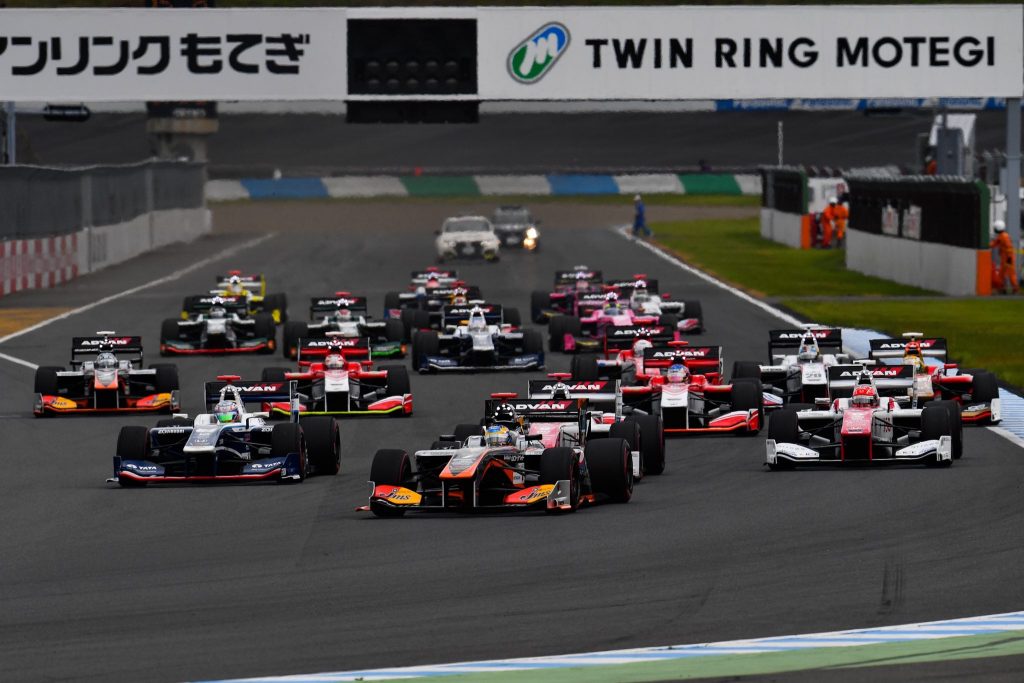 The 5th of 7 Super Formula rounds will take place at Twin Ring Motegi from August 16th to 18th. The weather conditions are expected to be hot, extremely hot, as is normally the case at this time of year.
Looking back over the first 4 races of the season, it was Nick Cassidy, who won the season opener at Suzuka. Yuhi Sekiguchi won in Rd. 2 at Autopolis, defending champion Naoki Yamamoto picked up the "V" at Rd. 3 in Sugo, and rookie sensation Alex Palou won a pole to pole victory in Rd. 4 at Fuji Speedway. It is quite possible that a driver who hasn't won this season may be the first to take the checkered flag in Rd. 5.
Alex Palou(TCS NAKAJIMA RACING) 2019 Rd.4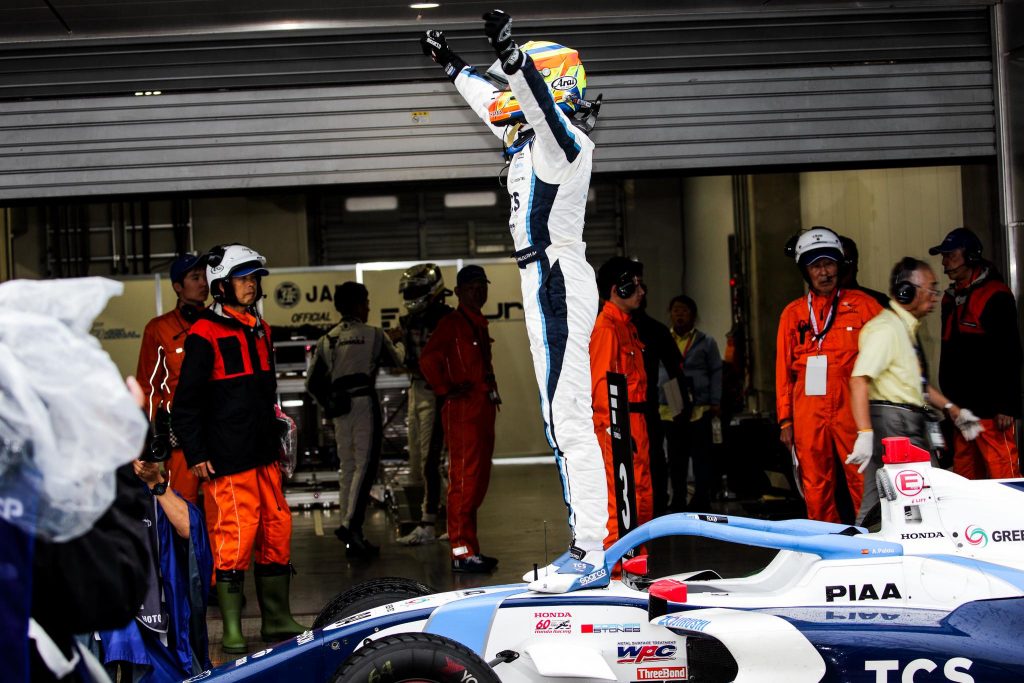 No off-season testing was done in the SF19 chassis at Motegi, so the teams will get a look at how good their set-ups will work on Friday during FP1. They'll have a day to turn the data that they get into something special to help them finish in the top spots in qualifying. The key to a good qualifying is getting past Q1 in the medium spec tires. Motegi is not a short course by any means at a lap length of 4.8 km, but with 20 cars on the track vying for position at once does cause traffic. In order to get past Q1, a finish in the top 12 is a must. For Q2 and Q3, soft tires can be used. As it is normally hot in Motegi, some of the drivers did a time attack lap on the outlap last season. So that may be the case in 2019, as well.
Hiroaki Ishiura(JMS P.MU/CERUMO・INGING) 2018 Rd.5 P.P to Win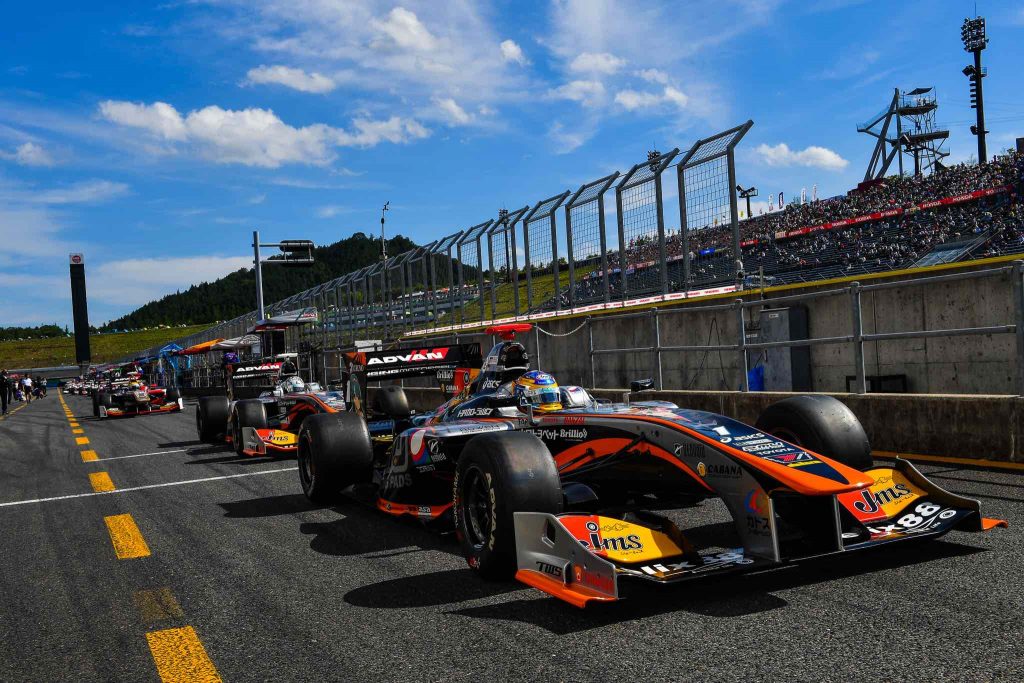 An exciting race is expected for Motegi. It is a stop-and-go type of course, but now that 2 specs of tires can be used, and also because the SF19 was built for overtaking, there should be plenty of thrilling overtake maneuvers, and speed for the fans to enjoy! Yet another part of the race to keep an eye on is when the drivers will come in for the mandatory tire change in the 250 km race. Some of the drivers came in after just 1 lap season, while others stayed out longer. No matter when they pit, there should be plenty of action to take in during Rd. 5 at Motegi.
Kazuya Oshima(UOMO SUNOCO TEAM LEMANS) 2018 Rd.5 P.15 to P.5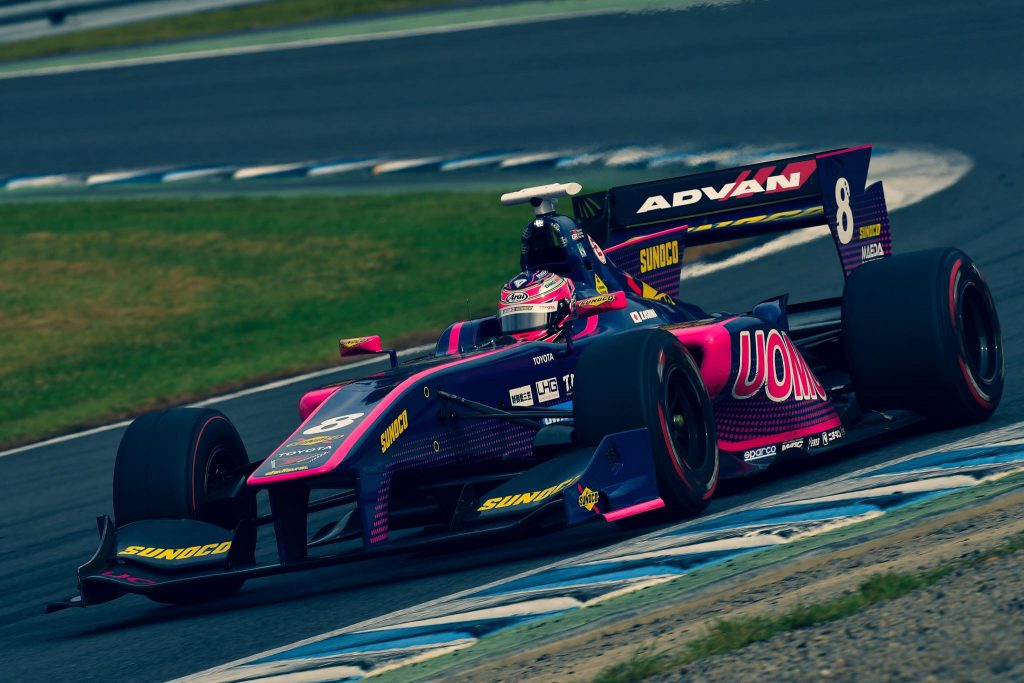 As with all Super Formula races, the livestream outside of Japan will be available on YouTube on the letsgoracing channel, and also on motorsport.tv.