Super Formula Lights Announcement August 17, 2019
2019年8月17日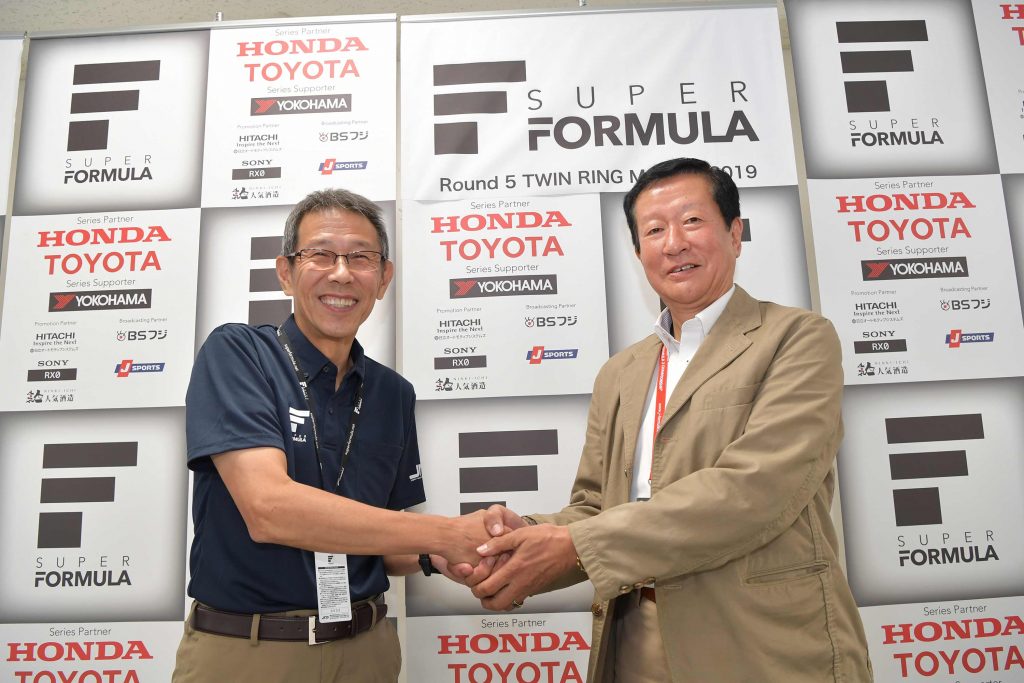 As announced by Japan Automobile Federation (JAF) on August 9, 2019, Japan F3, which has been racing under that name for some 41 years since 1979, will change its name to Super Formula Lights (SFL) in 2020. Along with the name change, the series will become even closer to both the Super Formula and Super GT series, giving young talented drivers a pathway to possibly step up into both categories. The new Dallara 320 car will be used in Super Formula Lights racing, with the possibility of using many of the parts from the current Dallara 317 car that is used in Japanese F3 in a cost saving effort, as well as allowing the car to meet F1 2018 safety standards.
Comments from Dallara on the Technical Aspects of the Dallara 320 Car
Technically the Dallara 320 is an upgrade from the existing Dallara F317 car. Its excellent mechanics, gearbox and general layout remain unchanged, vastly reducing the cost for teams having current cars available. To be homologated to F1 2018 safety standards, this car takes safety to a new level in its class. Innovative design and building technologies plus various other weight saving technics largely compensate the extra weight of the titanium halo, the composite side-impact structures and other safety measurements of F1 standards. Therefore, the Dallara 320 will closely match the current minimum weight of 580 kg as for the complete F317 car and driver. We expect a total weight increase of zero to 10 kg maximum, depending on various factors, between them tires, battery and exhaust system regulations. At the same time, the aerodynamics of the car are subject to an upgrade to lift the car's performance by a small margin, however, with much attention on increased overtaking maneuvers.