Super Formula Rd. 5 Race Report
2019年8月18日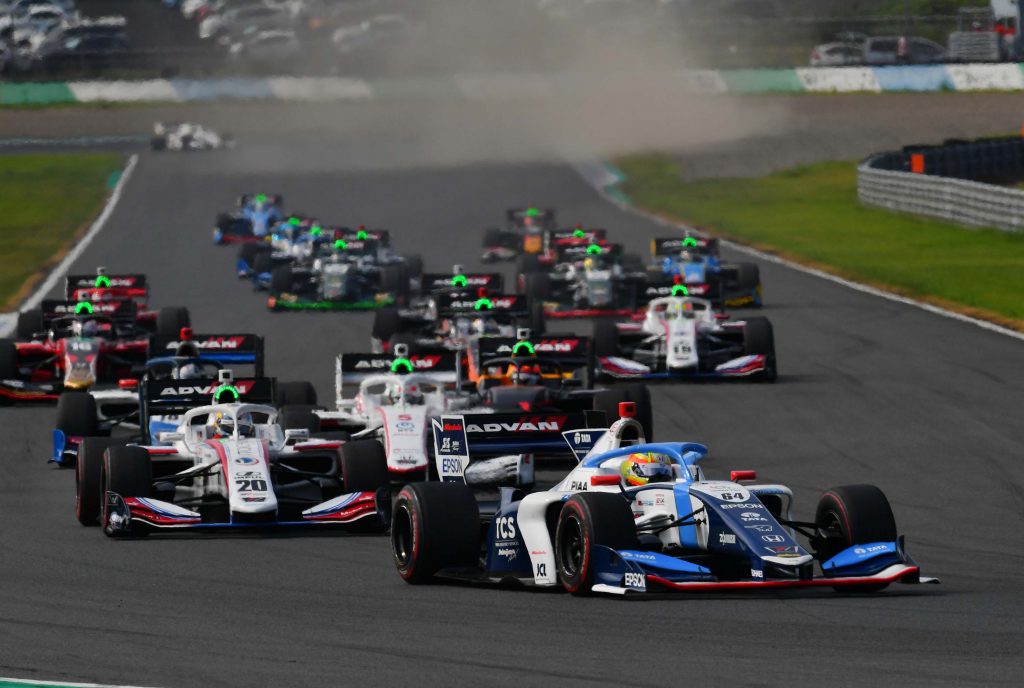 With nearly 20,000 fans looking on at Twin Ring Motegi circuit under 37℃ temps (road temp of 49℃), last race winner Alex Palou got off to a good start to the race from pole position. Ryo Hirakawa followed Palou into the 1st corner, while also keeping his position. Nirei Fukuzumi remained in P3, as Kamui Kobayashi moved up 3 spots from a P7 start to get into P4.
On lap 1 Patricio O'Ward, Harrison Newey, Artem Markelov all went into the pit to take care of their mandatory tire change, while Palou worked to build up his lead. Nick Cassidy, then pitted on lap 4 to change to soft tires. This would prove to be a great strategy, helping Cassidy to a P3 finish in the race from a P12 start.
Tadasuke Makino lost control of his car on lap 7 in the final corner, spinning him off course. His car stalled, which brought out the yellow flag. Kazuki Nakajima and Harrison Newey pitted on lap 8, as the Motegi crew worked to get Makino's car off the track.
On lap 23, Ryo Hirakawa overtook race leader Palou. But neither car had yet to pit. At that point in the race, it was Hirakawa P1, Palou P2, Fukuzumi P3, Kamui P4, Auer P5, Cassidy P6. Out of them, Cassidy was the only one to have pitted.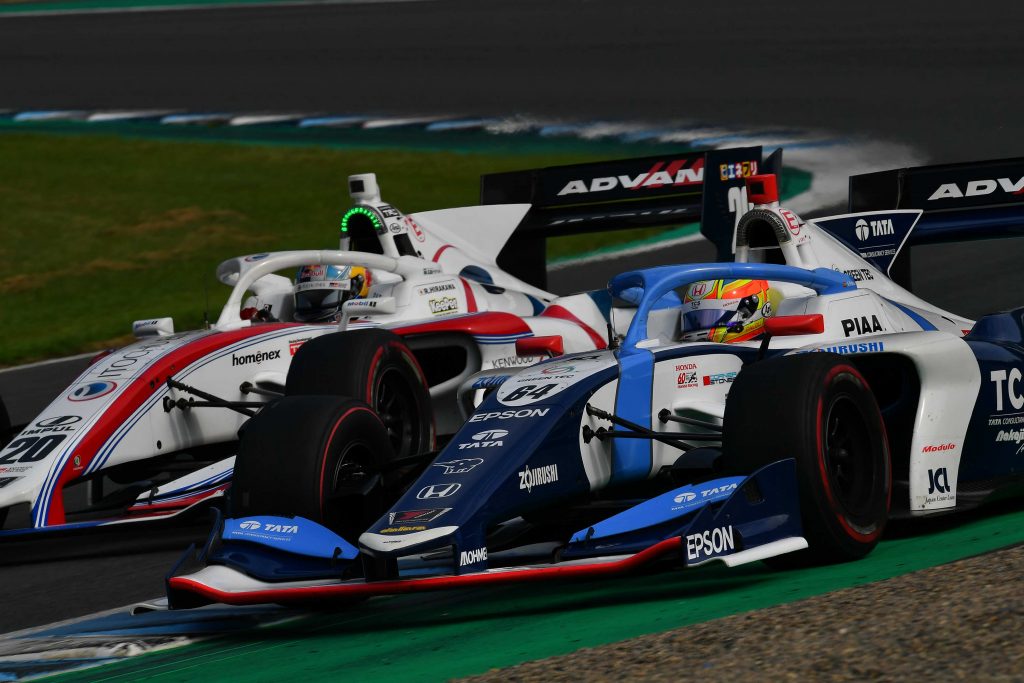 Later in the race, Kamui was able to pass Fukuzumi to take over P3. He then began to pressure Palou. Hirakawa pitted on lap 37, and Palou pitted on lap 39. Hirakawa was able to come out in front of Cassidy to keep his lead. Shortly after, Fukuzumi's brakes locked up in the first corner, which allowed Cassidy enough margin to get in front of him. Cassidy began pressuring Palou and was able to pass him on lap 45 to take over P3.
Hirakawa held on to his lead to capture his 1st win in Super Formula. Kamui finished in P2, Cassidy P3, Palou P4, Fukuzumi P5, Hiroaki Ishiura P6. With his P3 finish, Cassidy took over the lead in the championship points race.
P.1 Ryo Hirakawa(ITOCHU ENEX TEAM IMPUL)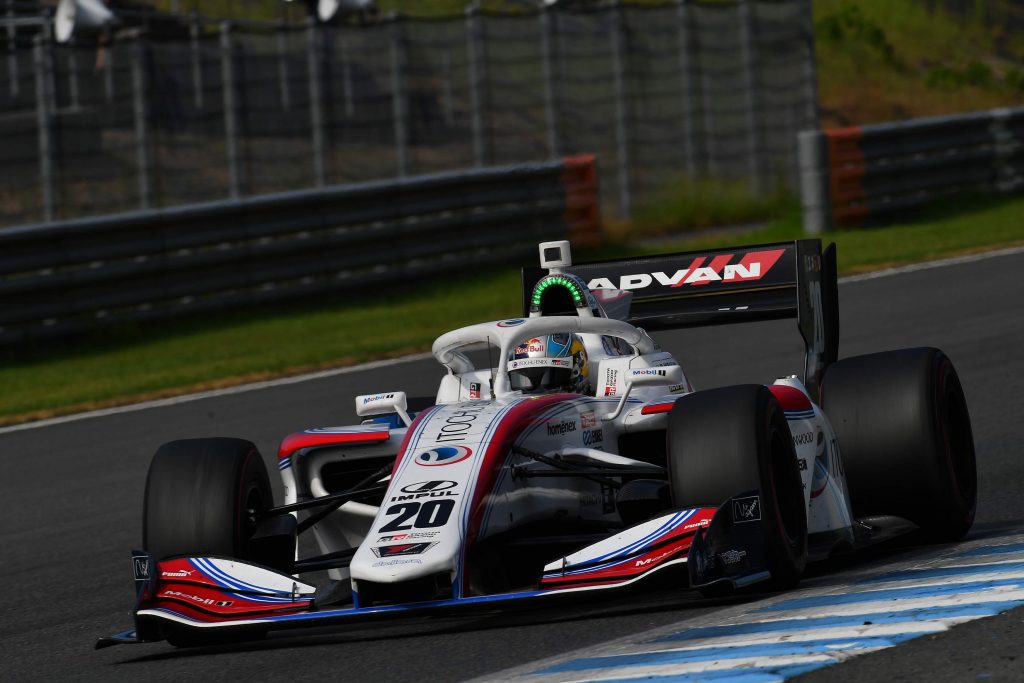 P.2 Kamui Kobayashi(carrozzeria Team KCMG)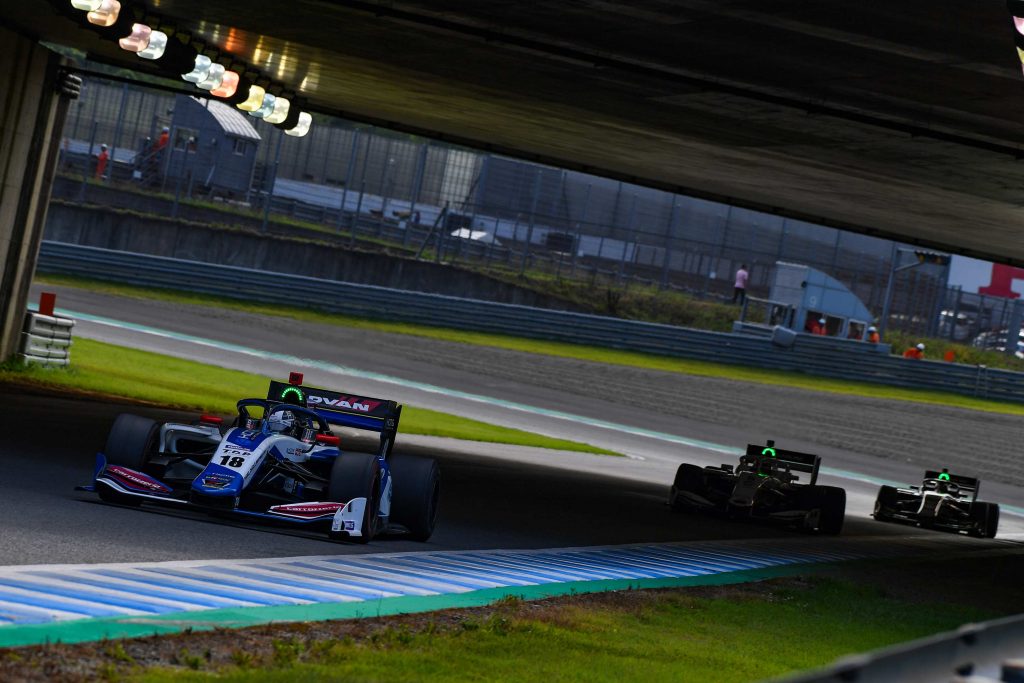 P.3 Nick Cassidy(VANTELIN TEAM TOM'S)