Super Formula Rd. 6 at Okayama
2019年9月29日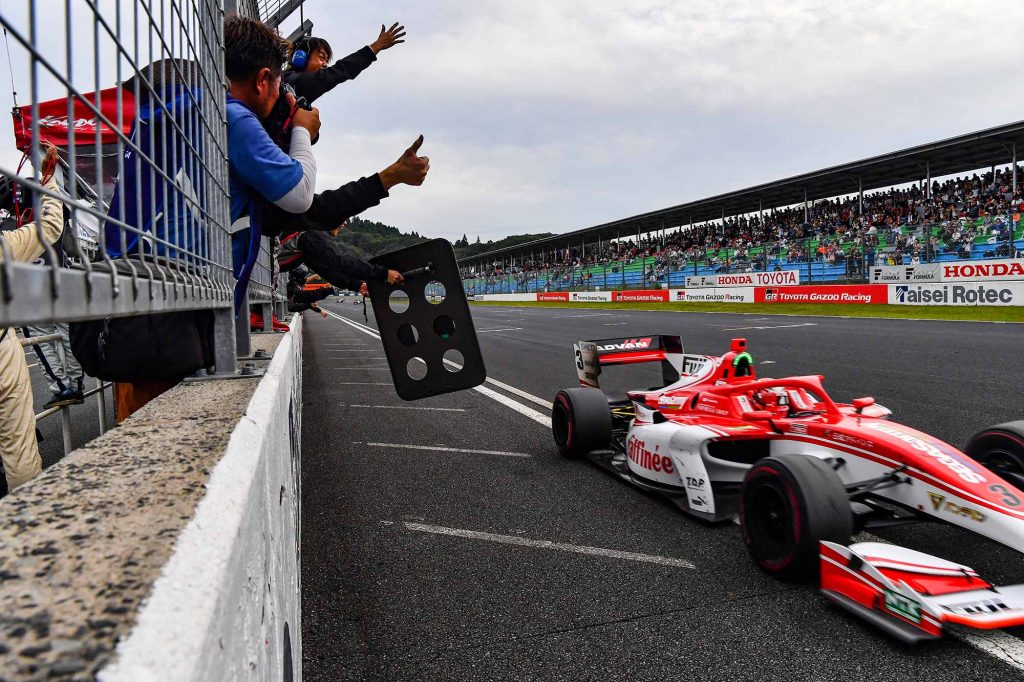 Ryo Hirakawa won pole for the 250 km/68 lap timed race. The outdoor temp. was 30℃ with a track temp. of 37℃. At the start of the race, Hirakawa got off to a good start as Nirei Fukuzumi moved up to P4, then later into P2. Championship points leader Nick Cassidy had a marvelous start, helping him to move up from P10 to P6. During the 1st lap of the race, Kamui Kobayashi pitted. On lap 2, Nick was able to pass teammate Kazuki Nakajima to jump up into P5.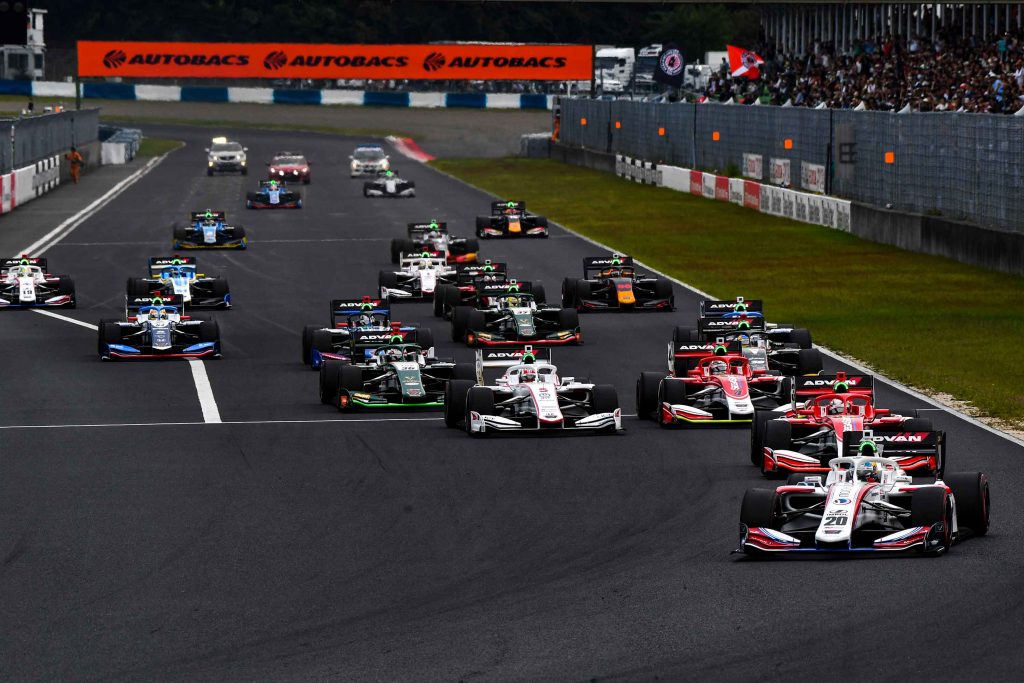 On lap 3, it was Hirakawa P1, Fukuzumi P2, Kenta Yamashita P3, Hiroaki Ishiura P4, Nick P5, Lucas Auer P6.
During lap 8, Fukuzumi went off course because of a tire puncture, which brought out of the safety car. That cut down Hirakawa's lead. It also gave the cars running in P7 to P20 the chance to go to the pit for the mandatory tire change on lap 11. After a tire change, Tadasuke Makino's car appeared to have a tire puncture, which caused him to briefly go off track while the safety car was still out. This caused him to get hit with a drive through penalty.
The question became when would the top 6 cars pit for their tire change, and what position would they come back out onto the track in? On lap 23, a line could clearly be seen on Hirakawa's front right tire, but he stayed out on track.
During lap 33, Ishiura's tire also got a puncture, which sent him to the pit, where he changed to medium spec tires. But he headed back to the pit again on lap 36, where he retired from the race.
With 12 laps left in the race. Nick began to breathe down Hirakawa's neck by using his overtake system (OTS). He was able to successfully pass him to take over P1 and try to build up enough of a margin so he could pick up max points. Both Nick and Hirakawa pitted on lap 60/68. At that time, it was Yamashita in P1, Kazuki P2, Nick P3. It appeared the race may end that way, but Kamui Kobayashi started to pressure Nick, and as Nick tried to battle back, he spun out on track. It looked as if he may not be able to re-join the race, but he did—however several cars were able to get passed him.
As time ran off the clock in the race, it was Yamashita who took the win. It was his first Super Formula victory. In P2 was Kazuki Nakajima, P3 Harrison Newey, P4 Alex Palou, P5 Lucas Auer, P6 Patricio O'Ward, P7 Naoki Yamamoto, P8 Kazuya Oshima.
After garnering 2 points for a P7 finish, Naoki Yamamoto is now the championship points leader with 29, Nick Cassidy is 2nd with 28, Alex Palou 3rd with 25, Kenta Yamashita in 4th with 21, and Kamui Kobayashi with 19 points.
P.1 Kenta Yamashita(KONDO RACING)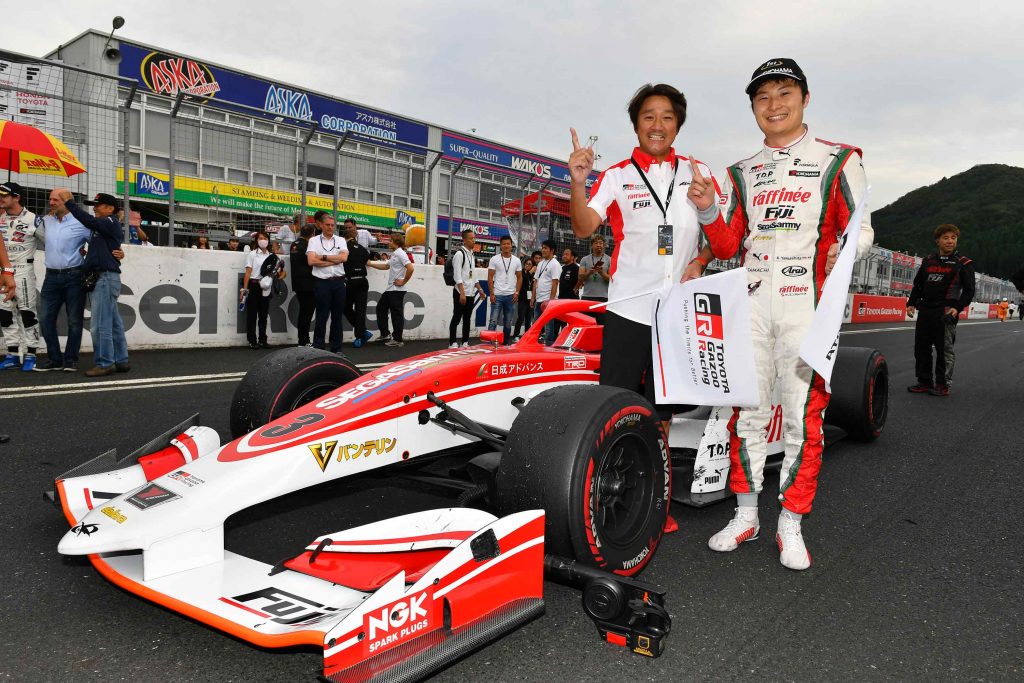 P.2 Kazuki Nakajima(VANTELIN TEAM TOM'S)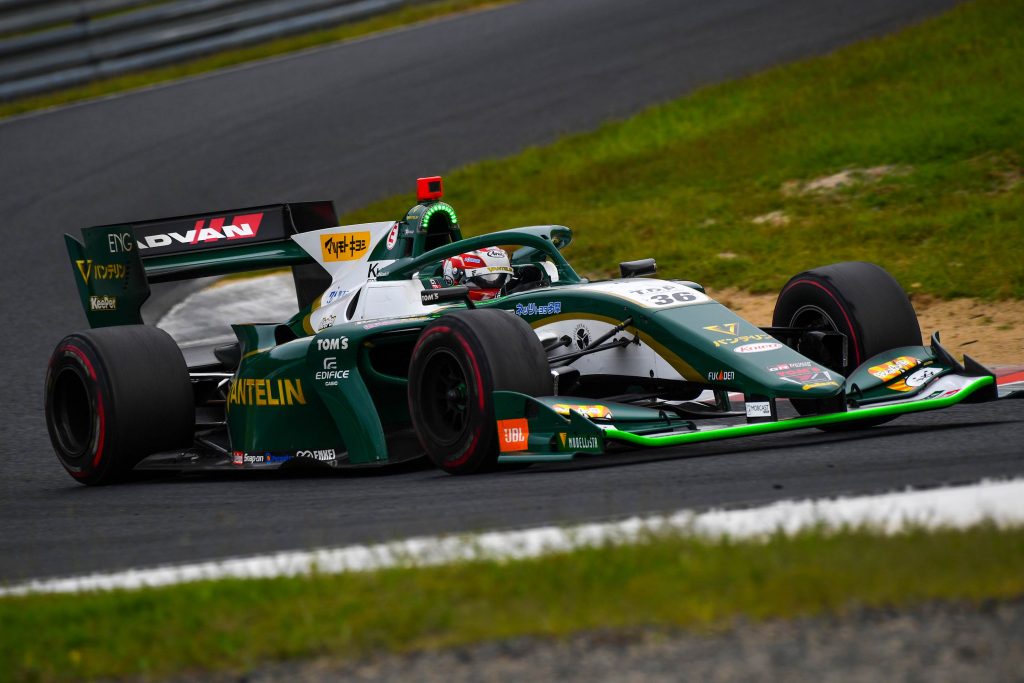 P.3 Harrison Newey(B-Max Racing with motopark)