Super Formula Rd. 7 Qualifying at Suzuka
2019年10月26日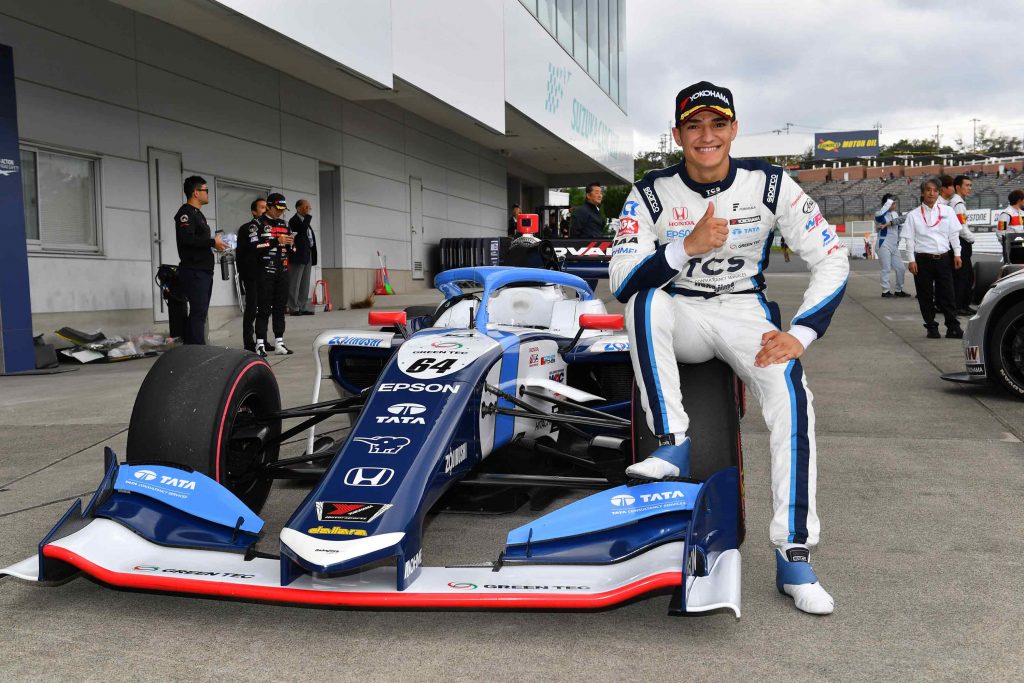 The 20 Super Formula cars were divided into A Group and B Group for the Rd. 7 Q3 to avoid on-track traffic. Alex Palou was the first from A Group to record a solid fast lap under cloudy, 23℃ conditions (track temp 25℃). At that time, in P2 was Naoki Yamamoto, and Tomoki Nojiri in P3. But with 30 sec left on the clock in the session, Kazuki Nakajima recorded a good enough time to take over P3, but he was soon bested by Ryo Hirakawa. Palou came out of the A Group Q3 in P1, followed by Yamamoto in P2, Hirakawa in P3, Kazuki P4, Nojiri P5, and Harrison Newey in P6–which put them all in to Q2.
B Group's 10 minute-qualifying began with Kazuya Oshima being the first car out on track. With 5 minutes remaining on the clock, none of the 10 cars had yet to record a fast lap. Then with 1 minute left, Nirei Fukuzumi set the best lap time to put him in P1. Koudai Tsukakoshi was P2, Kenta Yamashita P3. Nick Cassidy wound up finishing P3, while Lucas Auer came in P4. After the checkered flag came out, it was Fukuzumi P1, Tadasuke Makino P2, Cassidy P3, Auer P4, Tsukakoshi P5, and Yamashita P6.
The 12 cars to move on to Q2 were now decided. Unlike Q1, which calls for all cars to use medium spec tires, the teams were free to decide which spec of tire they want to use in Q2–which of course was the faster soft tire. On his 3rd lap out of the pit, Palou began his fast lap. Nirei Fukuzumi was in P1 at the time, followed by teammate Yamamoto in P2. Shortly after, Lucas Auer took over the P2 spot from Yamamoto. Nick Cassidy came in P8–making him the last car to be able to move on to Q3.
The countdown for Q3 began, but the 8 cars that moved on to the session didn't leave their perspective pits. Nick Cassidy was the first to break the silence with 4 min 25 sec left on the clock. Nick had the track to himself on the out lap. He began his first flying lap on his 2nd time around the track. Palou lit up all the sector lights with the fastest time, which brought him within 0.025 of the course record of 1'35.907. Nojiri finished the session behind Palou in P2, and Lucas Auer was P3. Fukuzumi finished Q3 in P4, Yamamoto P5, Cassidy P6, Tsukakoshi P7, and Makino P8. It was Palou's 3rd time to win pole this season.
P.1 Alex Palou(TCS NAKAJIMA RACING)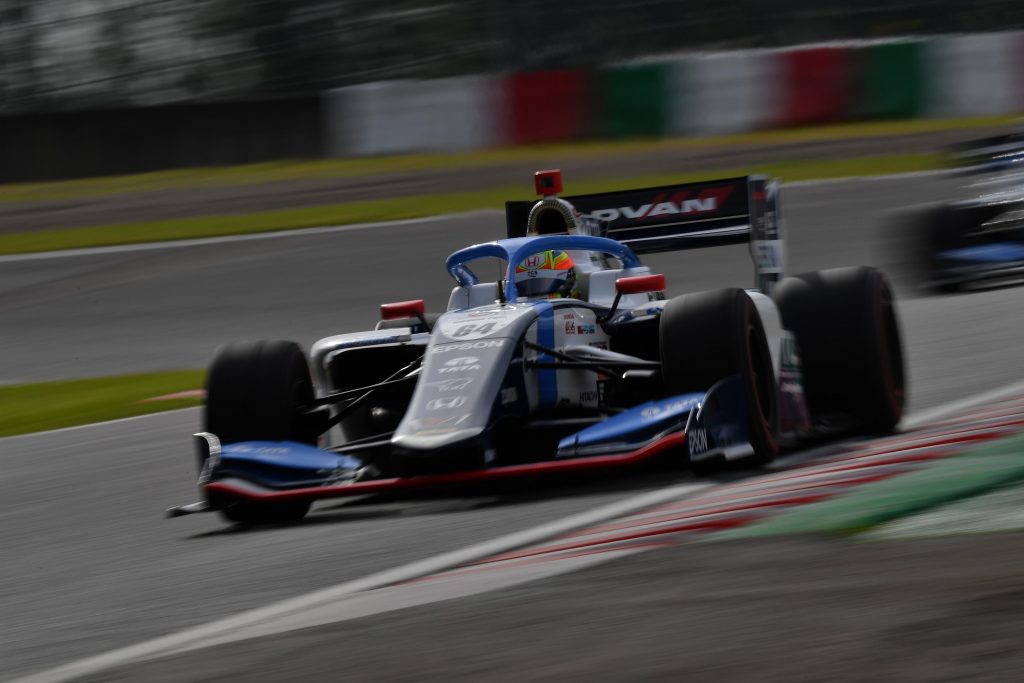 P.2 Tomoki Nojiri(TEAM MUGEN)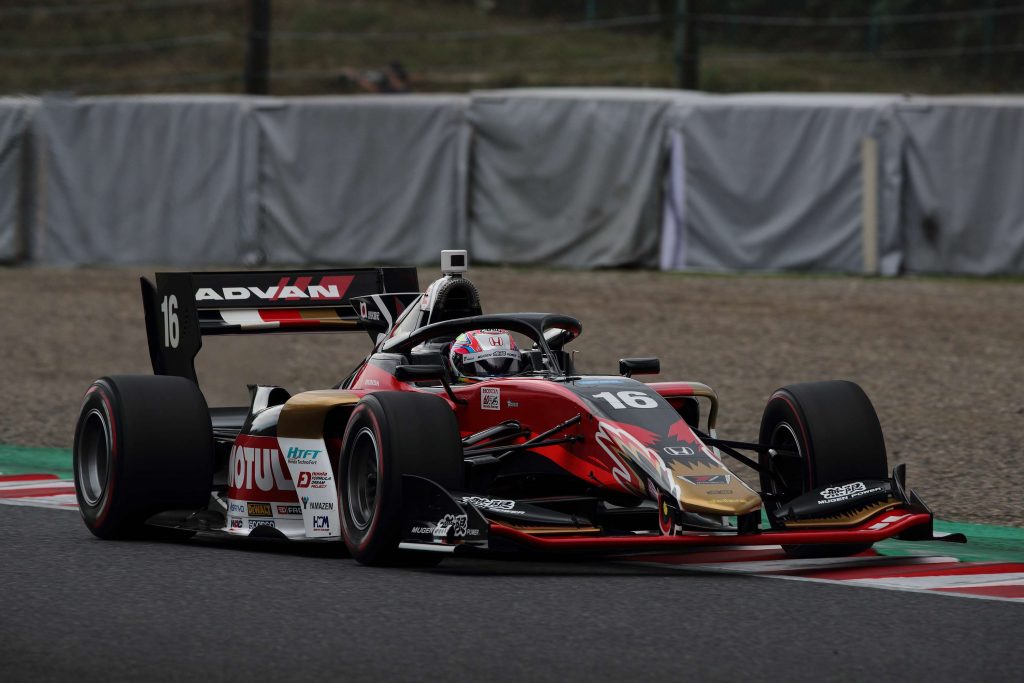 P.3 Lucas Auer(B-Max Racing with motopark)