2020 Rd. 1 at Twin Ring Motegi Race
2020年8月30日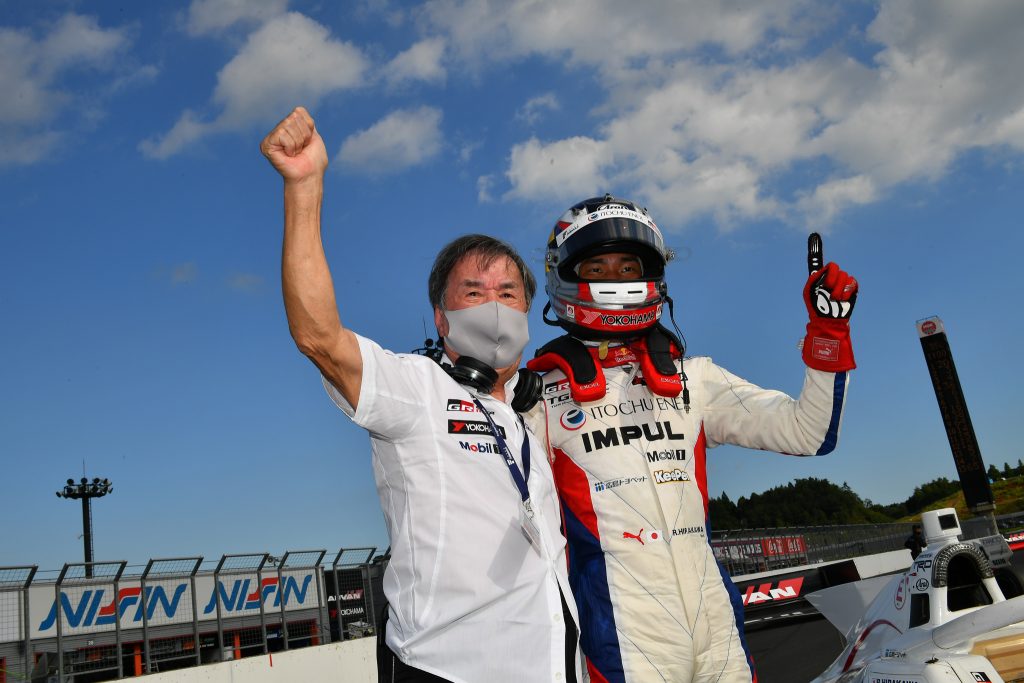 Sitting in PP for the Rd. 1 at Motegi race was Ryo Hirakawa, who set a new course record in Q2 and then again in Q3 (1'31.083). As the 35-lap event got underway in 40℃ temperatures (track temperature 46℃), Kenta Yamashita challenged PP Hirakawa from his P3 start, as he overtook Sacha Fenestraz, who began in P2.
Sho Tsuboi suffered problems at the beginning of the race, causing him to retire. Rookie Toshiki Oyu also had machine troubles and headed to the pit. He came out 4 laps later.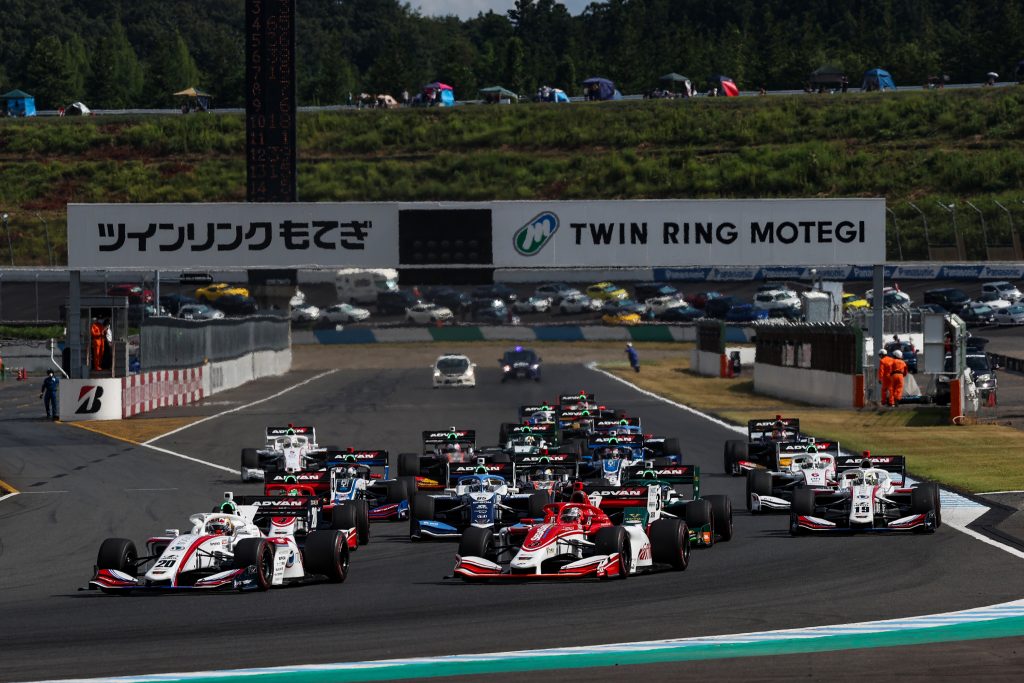 After lap 1, Hirakawa remained in P1, Yamashita P2, Sacha P3, P4 Kazuki Nakajima, P5 Yuhi Sekiguchi, P6 Kamui Kobayashi. Nick Cassidy had squeezed his way up one spot to P10.
Kazuki Nakajima began pressuring Sacha, as Hirakawa built up his lead over Yamashita by more than 1 second.
Naoki Yamamoto, who was in P14 for the start of the race, had moved all the way up into P8. His teammate, Nirei Fukuzumi, from a P7 position began getting closer to Kamui.
The top 4 top cars built up a significant gap between themselves and the rest of the pack. But the remainder of the field were all running much closer together, which was a predicter for what would transpire later in the race.
On lap 16/55, the #15 car of Ukyo Sasahara, who was sitting in this race for Juri Vips, headed to the pit and had fresh boots put on. Then on lap 18, Tatiana Calderon also when in for a tire change.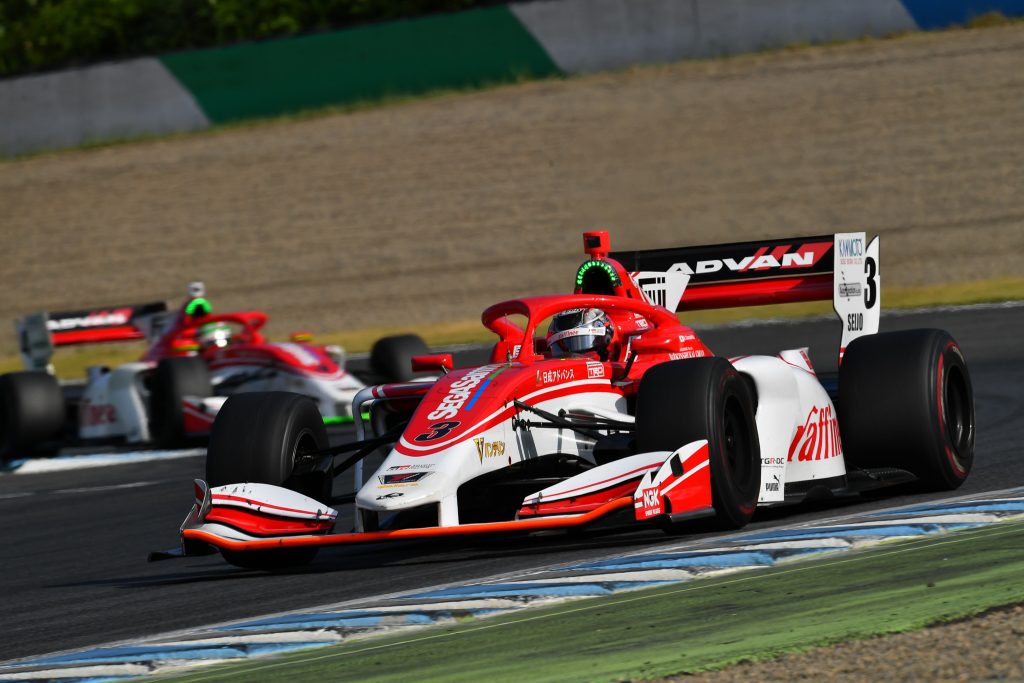 Fukuzumi overtook Kamui on lap 20/35. Now Fukuzumi had his sights on Yuhi Sekiguchi. Kamui suddenly locked up his brakes and wound up going to the pit, As Sekiguchi was battling it out with Fukuzumi, he went off course into the gravel and had to retire from the race, Fukuzumi was now in P5. Nick Cassidy somehow managed to jump up all the way into P6 by that sequence of events, as rival Naoki Yamamoto ended up all the way down in P13. That was the biggest turning point in the race for most drivers.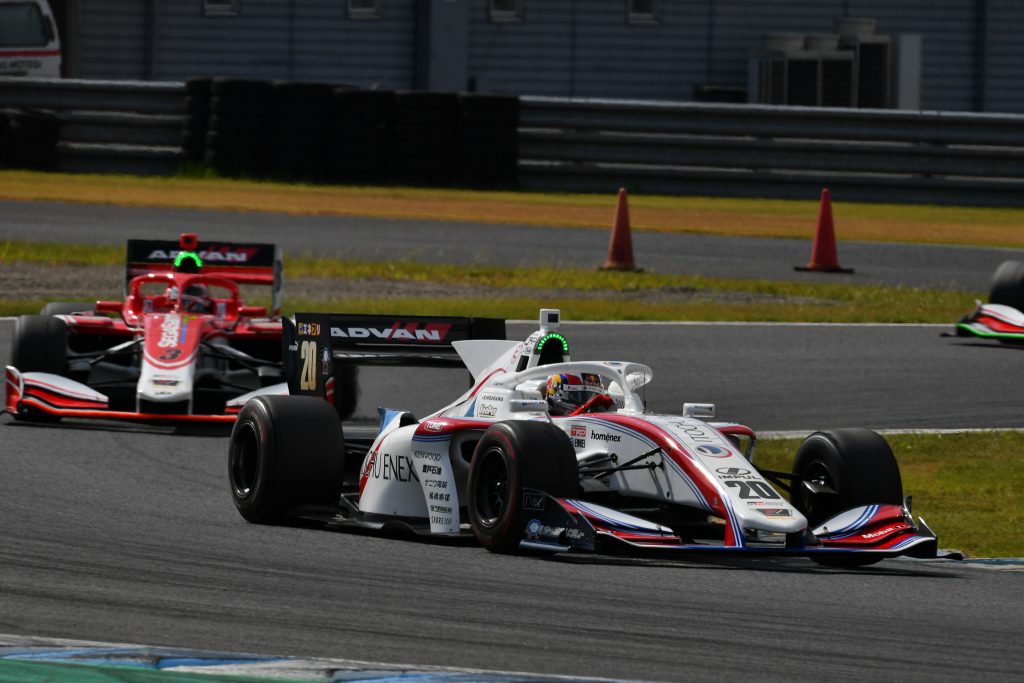 On lap 30/35, it looked as if Hirakawa was going to sail away to a lights to flag victory. Yamashita had other plans though and got to within 0.5 seconds of Hirakawa on the final lap of the race. To no avail however. So it was Hirakawa who won at Motegi for the 2nd straight season, followed by Kenta Yamashita in P2, Teammate rookie Sacha Fenestraz in P3, followed by Kazuki Nakajima in P4, Nirei Fukuzumi in P5, and Nick Cassidy in P6.