Sergio Sette Camara Makes Impressive Qualifying Debut
2020年10月18日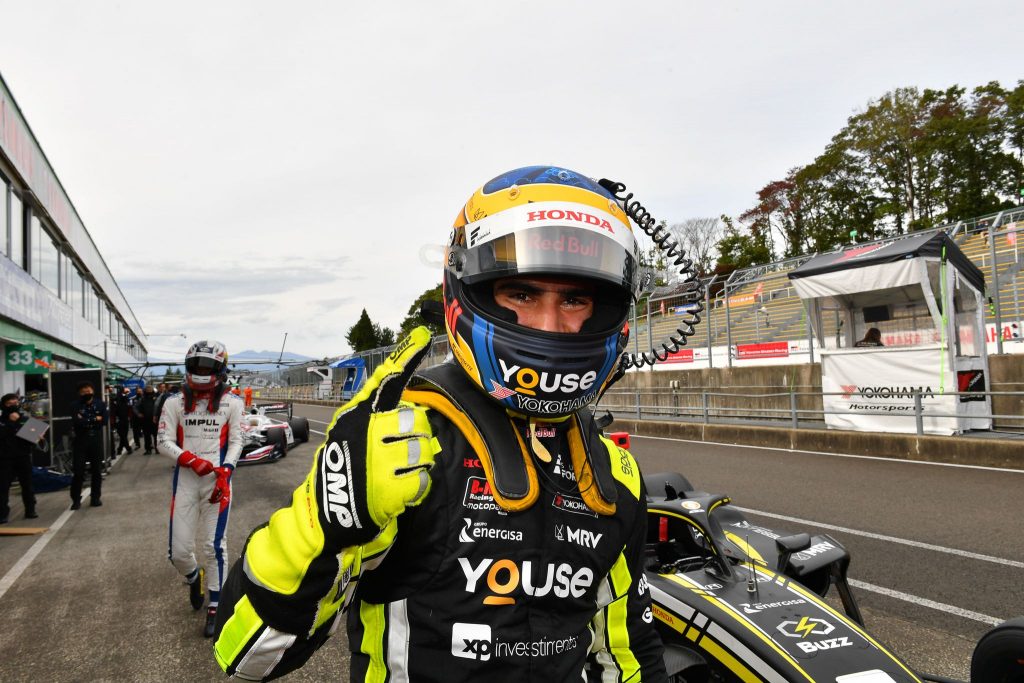 The Super Formula Rd. 3 qualifying at Sportsland Sugo took place on Sunday, October 18th under cloudy, cool 20℃ (25℃ track temperature) conditions. Ryo Hirakawa came into this qualifying looking to become the first driver to ever take 3 poles in the first 3 races of the season.
The 19 cars that took place in the qualifying were divided into Group A (9 cars) and Group B (10 cars) for Q1. Nick Cassidy was P1 in Group A with a 1'04.613, Sho Tsuboi was P2, and Tomoki Nojiri was P3. Both Koudai Tsukakoshi and Kamui Kobayashi were knocked out of the session.
In the Group B Q1 qualifying, with just a few seconds left remaining in the session, Toshiki Oyu went onto the grass, which caused him to lose control of his car–causing him to crash into a wall, which brought out a red flag. After quite a while for a decision to be made, 2 minutes were put back on the clock in the session. Sergio Sette Camara, Nirei Fukuzumi, Kazuya Oshima went out onto the track to try to set better lap times. As Oyu's lap time was not counted, he, Nirei Fukuzumi, Kazuya Oshima were knocked out of the session. So, Sette Camara was on his way to Q2.
In the 7-minute Q2, 14 cars were left to battle it out. As many of the cars went onto the track early, there was traffic. As the cars heated up their tires for about the first 6 minutes of the session, Yuhi Sekiguchi briefly went off track, but was able to make it back from the gravel. Tomoki Nojiri finished Q2 in P1, Ryo Hirakawa P2, Sacha Fenestraz P3, Sette Camara P4, Ukyo Sasahara–driving in place of Juri Vips was P5, and Nick Cassidy P6. Sugo track record holder Naoki Yamamoto, Sho Tsuboi, Hiroaki Ishiura were all knocked out of Q2.
The 7-minute Q3 session began with 8 cars battling it out to try to win pole for the 53 lap (190 Km) race scheduled for the afternoon. As the time clock clicked down, Ryo Hirakawa sat in P1, but Sergio Sette Camara, in just his very first Super Formula qualifying pulled off an impressive P1 finish to take pole for the Rd. 3 race with a lap time of 1'04.235. In P2 was Hirakawa, Once again in the top 3 was Rookie Sacha Fenestraz, P4 Nick Cassidy, P5 Tomoki Nojiri, P6 Kazuki Nakajima.
P.P Sergio Sette Camara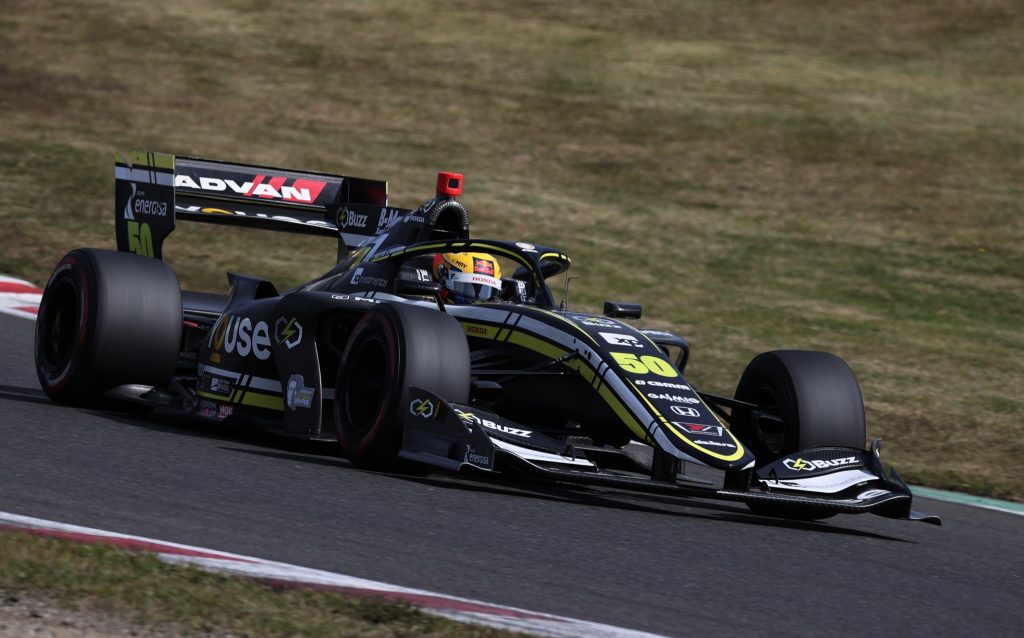 P.2 Ryo Hirakawa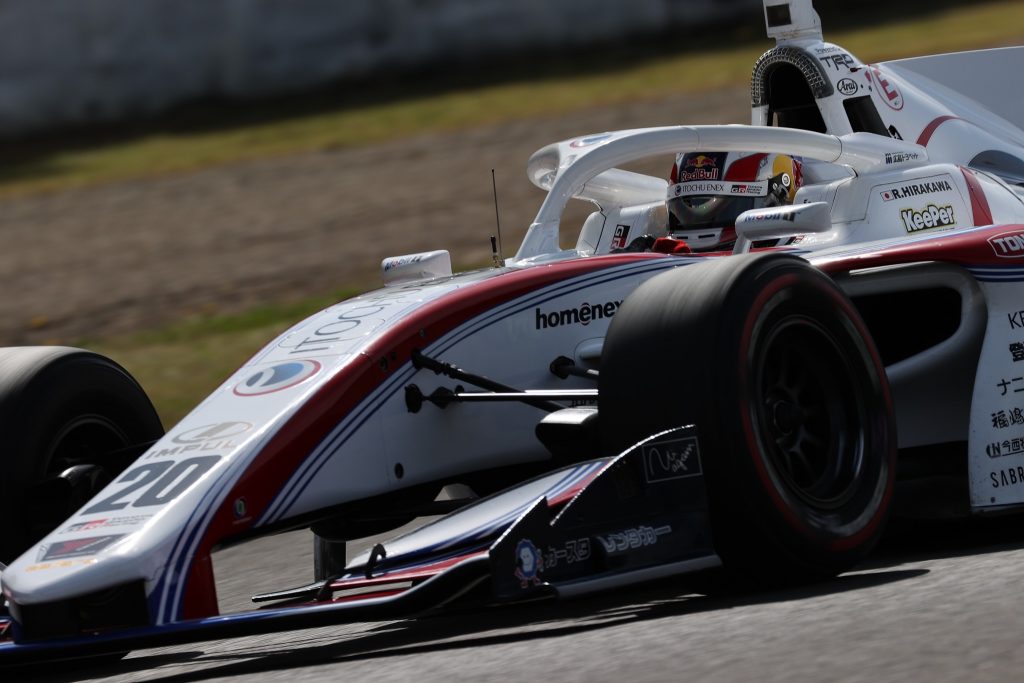 P.3 Sacha Fenestraz