Nick Cassidy Wins Rd. 3 at Sugo
2020年10月18日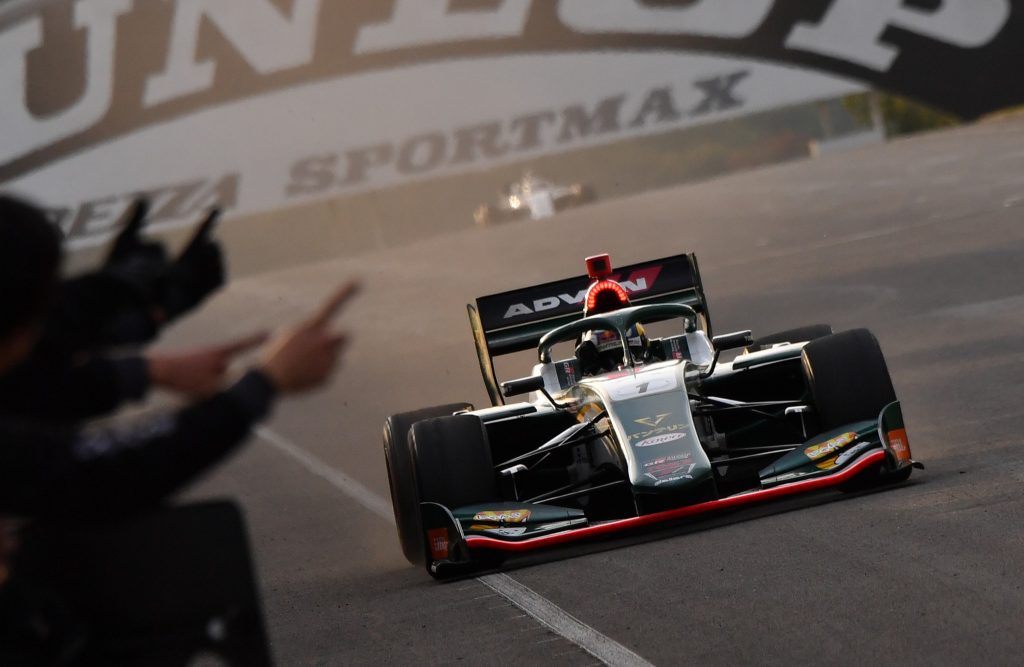 The Super Formula 53 lap (190 km) race took place under cloudy, cool conditions (20℃) at Sportsland Sugo. The track temperature was 25℃, which would prove to be much cooler than many of the drivers would have wanted, to help them warm up their cold tires.
Sergio Sette Camara, who captured pole in just his first Super Formula qualifying just hours before the race, had yet to practice race starts in the SF19. Once it was lights out in the race, Ryo Hirakawa was able to get past Sette Camara, who honestly didn't have a bad start. Going into the first corner, Kazuki Nakajima's car slid into P3 starter Sacha Fenestraz's machine, causing Sacha to retire in the first lap of the race for the 2nd event in a row.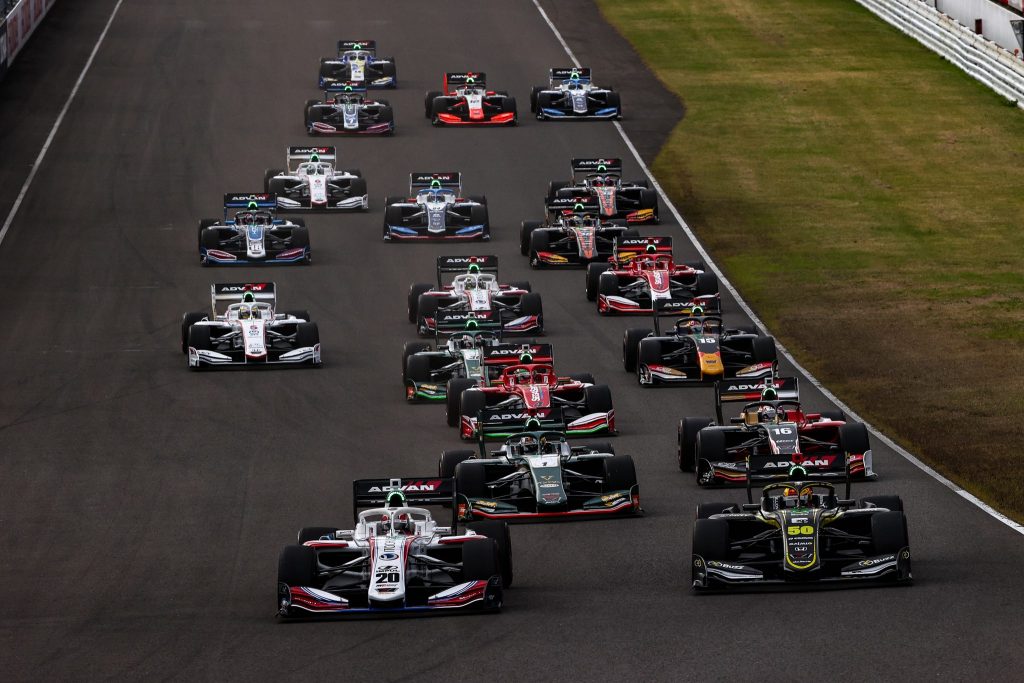 On lap 1, it was P1 Hirakawa, P2 Sette Camara, P3 Nick Cassidy, P4 Naoki Yamamoto, P5 Tomoki Nojiri, P6 Yuhi Sekiguchi. The drivers stayed in those places until Naoki Yamamoto overtook Nick on lap 4. During lap 5, Kazuki Nakajima had to go in to get a new front nose due to the contact with Sacha at the beginning of the race.
Former F1 driver Kamui Kobyashi, who started in P18 for the race, began a passing extravaganza. He was up to P7 by lap 8. On lap 11 of 53, Kamui pitted for the mandatory tire change.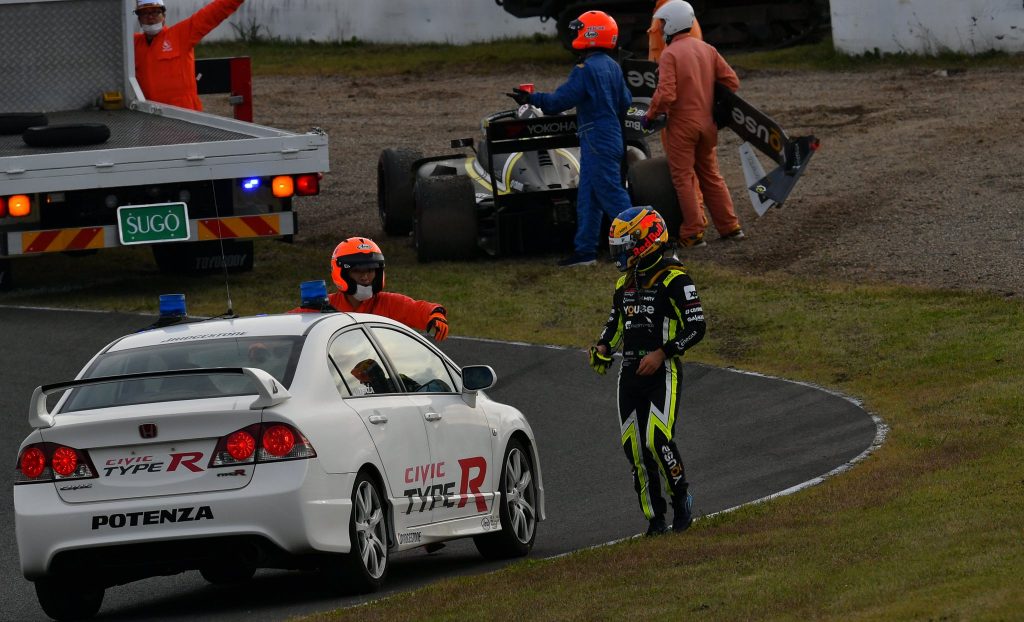 Yamamoto started pursuing Sette Camara heavily on lap 12, as Hirakawa continued to build up his lead. It took Yamamoto until lap 18 to overtake Sette Camara. Nick also passed Sette Camara on that lap, too. Sette Camara in turn went to the pits to change tires, where it took 17 seconds to finish the task. He came back out onto the track with cold tires, and he skid off the tarmac into the barriers in the 2nd corner. This brought out the safety car. On lap 27, the safety car left the track.
After having a fresh set of boots on, Nick Cassidy knew his car would perform the way he wanted to, if given the chance once the safety car left the track. And that chance came on lap 29, when he overtook Yamamoto, then Hirakawa. Nick didn't look back after that, winning his first race since Suzuka in 2019. In P2 was Hirakawa, P3 Yamamoto, P4 Nojiri, P5 Yuji Kunimoto, P6 Kenta Yamashita.
P.1 Nick Cassidy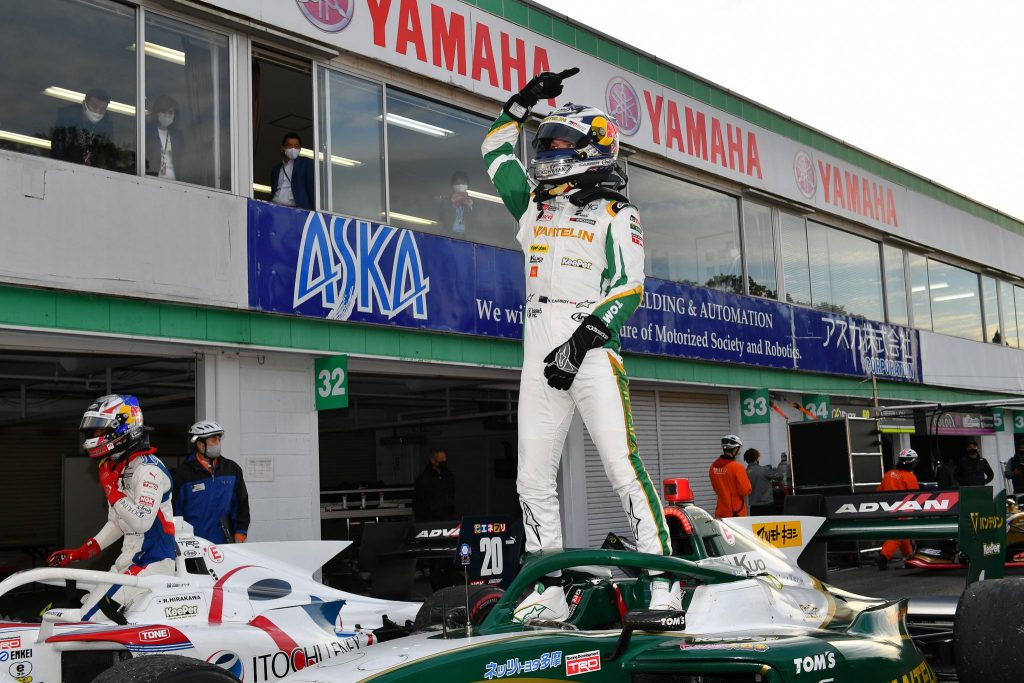 P.2 Ryo Hirakawa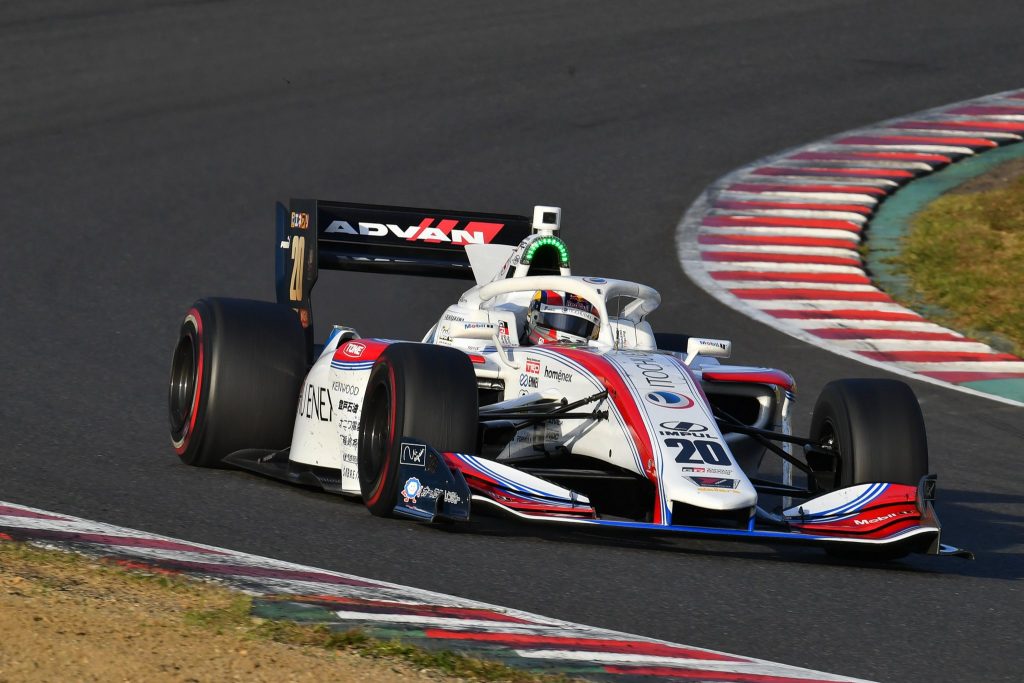 P.3 Naoki Yamamoto