2020 Super Formula Rd. 4 Race Report
2020年11月15日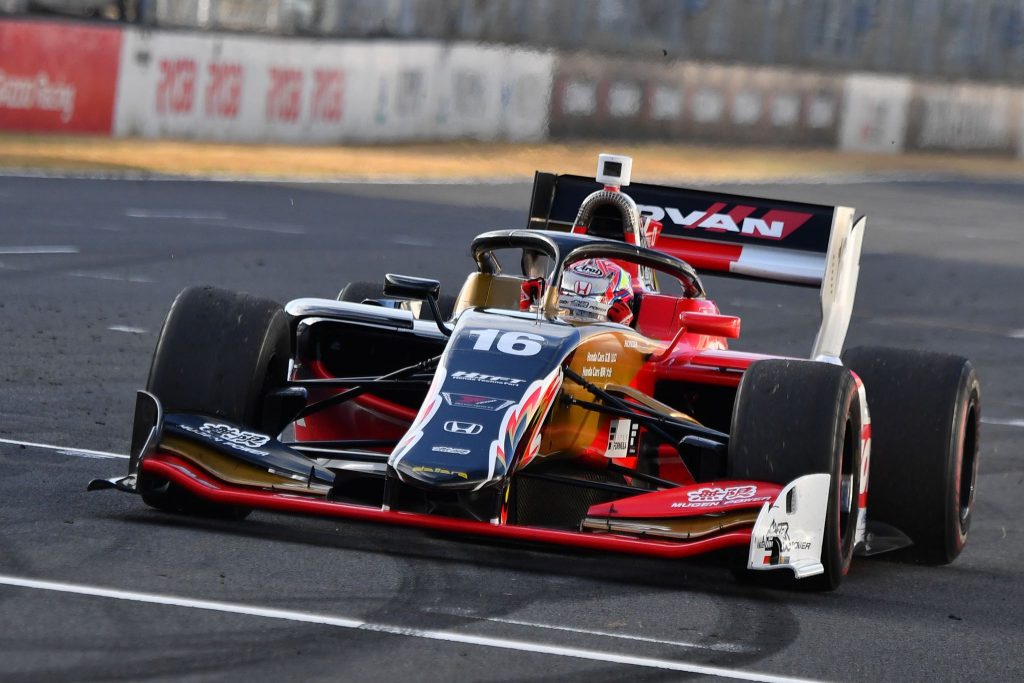 The Super Formula Rd. 4 race at Autopolis kicked off under clear blue skies. The 41-lap (191 km) event got off to a smooth start with pole sitter, Tomoki Nojiri, maintaining his position, as did P2 starter Nirei Fukuzumi. Sho Tsuboi moved up 1 spot from a P4 start, P5 starter Nobuharu Matsushita, sitting in for Sergio Sette Camara, jumped up 2 spots, Nick Cassidy picked up 1 spot. Current points leader Ryo Hirakawa was up 7 full spots before the end of lap 1, from a P19 start due to a crash in qualifying.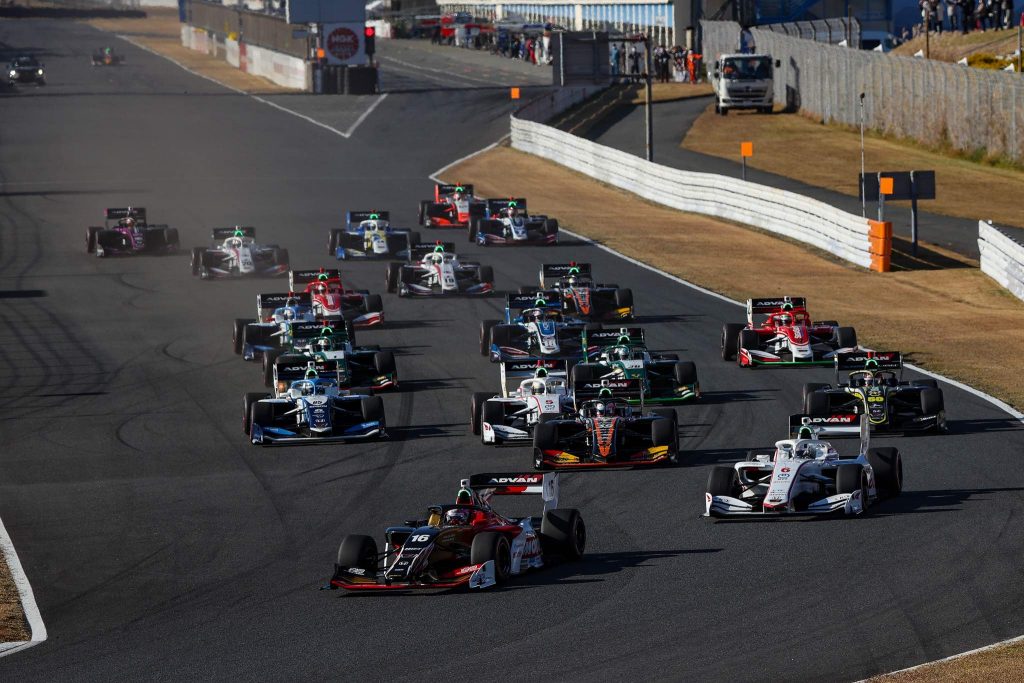 During lap 6 of 41, Sacha Fenestraz's left tire came off, forcing him out of the race. This brought out the first safety car of the day, which cut down on the slight lead Nojiri had built.
By lap 8, Hirakawa had ventured up into P10. During lap 12, Sho Tsuboi pitted, and soon after, his left rear tire came loose–causing him to pull of course, which brought out the safety car yet again. After the safety car went in on lap 15, all cars had completed their mandatory tire change except Naoki Yamamoto, who was in P1, Nick Cassidy who was behind him in P2, and Ukyo Sashara, who was in P3. Nojiri was in P4. Now it was a game to see how much time Yamamoto could make up between himself and Nojiri, to possibly change tires and come back on track in the lead. He would need between 33-34 sec to do so. He began to put on a brilliant display of speed, but in the end after a tire change on lap 40, he would finish 0.633 sec behind Nojiri, who captured the checkered flag in P1. Finishing in P2 was Yamamoto and Tadasuke Makino came in P3. In P4 was Yuji Kunimoto, P5 Kenta Yamashita, P6 Nobuharu Matsushita, P7 Nick Cassidy, and in P8 Ritomo Miyata.
With a victory by Nojiri, and no points by Hirakawa, the championship got even closer. Hirakawa sits with 51 points, Nick with 40, Nojiri with 36, Yamamoto with 32, Yamashita with 27 as we head into Rd. 5 & 6 at Suzuka in less than a month. Rd. 7 will be held at Fuji Speedway. There is still lots of racing to do before a season champion is decided!
P.1 Tomoki Nojiri(TEAM MUGEN)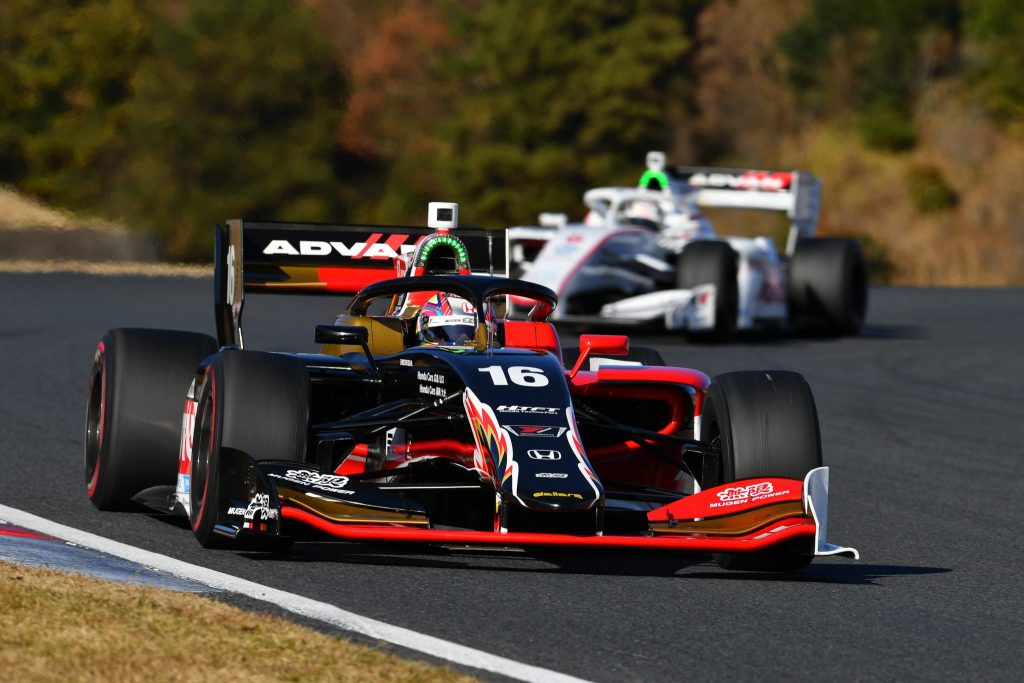 p.2 Naoki Yamamoto(DOCOMO TEAM DANDELION RACING)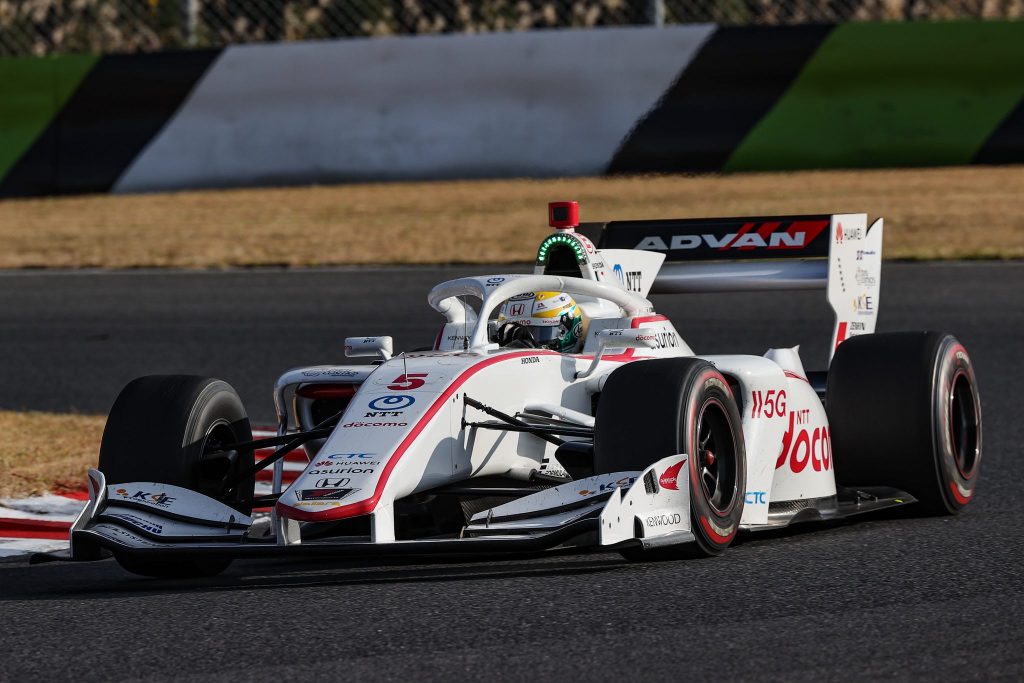 P.3 Tadasuke Makino(TCS NAKAJIMA RACING)