2020 Super Formula Rd. 5 & 6 at Suzuka Preview
2020年11月30日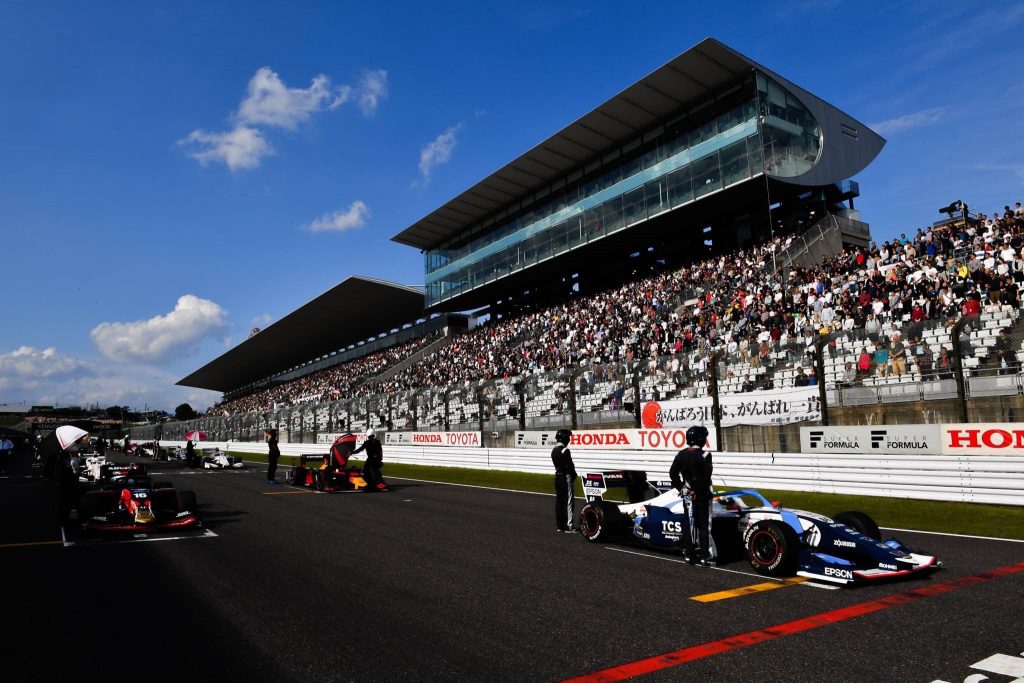 Super Formula Rd. 5 & 6 at Suzuka will be held on Dec. 5th and 6th. Races at Suzuka over the past few years have been held in April and October, while both are cooler times of year, they certainly aren't nearly as chilly as the conditions are in December–which absolutely makes tire grip a concern for teams and drivers alike. in order to ensure tires have enough heat in them, they can be kept in a tent or a "tire house" in which they can be warmed, but individual tire warmers or blankets will not be permitted for use.
Both Rd. 5 on Saturday and Rd. 6 on Sunday will feature a qualifying in the a.m. and 174.210 km (30 lap) race in the afternoon with a mandatory tire change that must be completed between lap 10 and the lap prior to the last lap of the races. The overtake system (OTS), which has been allowed for use up to 100 seconds per race this season, will be given a considerable boost in Rd. 6 of 200 seconds in hopes of even more passing during the race.
This race weekend will be extremely important for those who are looking to win the championship title. There have been no repeat winners to this point in 2020, so odds are there will be two drivers that walk away with a win. As cool track temperatures will be a huge concern for tire grip, more than likely, only those drivers who are extremely strong at Suzuka will with big points. "Mr. Suzuka" Naoki Yamamoto, Nick Cassidy, Kazuki Nakajima, Rd. 4 winner Tomoki Nojiri, and Hiroaki Ishiura are the first names that come to mind. Cassidy won in Rd. 1 at Suzuka in 2019, and came in P2 behind Nojiri in the season finale to claim the championship title. Currently, Ryo Hirakawa is sitting in first place in points, but the question is, how many points will he walk away with from Suzuka? Rookie Sacha Fenestraz has been finishing well in qualifying and will certainly be out to finish high in the points in the race. Nobuharu Matsushita, who is racing once again this weekend, will absolutely be out to prove his worth to the powers that be at Honda and sponsors for next season. So, the Rd. 4 P6 finisher will be driving to finish in one of the top spots in the race. There is of course Sho Tsuboi, who won his maiden victory this season, and Nirei Fukuzumi, who is still yet to win in Super Formula, but is due for a high finish.
Rank.1st Ryo Hirakawa(ITOCHU ENEX TEAM IMPUL)

Rank.2nd Nick Cassidy(VANTELIN TEAM TOM'S)
Rank.3rd Tomoki Nojiri(TEAM NUGEN)

Rank.4th Naoki Yamamoto(DOCOMO TEAM DANDELION RACING)