"Mr. Suzuka" Breaks Course Record in Rd. 5 Qualifying
2020年12月5日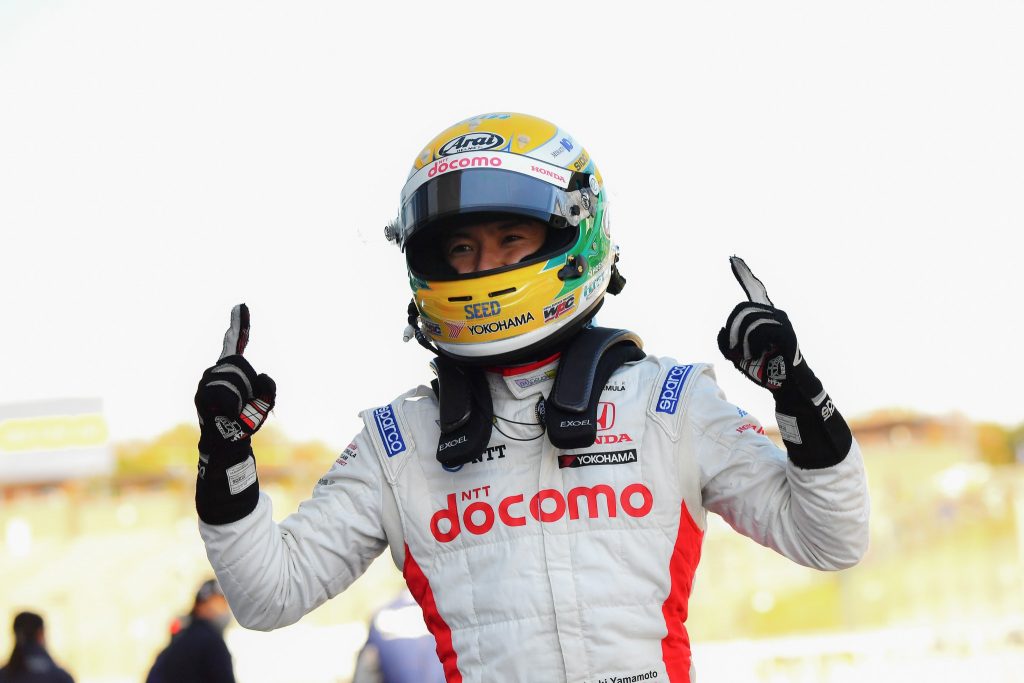 The Super Formula Rd. 5 qualifying took place under warmer than usual 15° C (track temp 16° C) weather conditions at Suzuka, a precursor to what was coming.
The 20 cars were divided into Group A and Group B for Q1. in Group A, defending champion Nick Cassidy battled it out from the onslaught to get position over Naoki Yamamoto. With 4 min 10 sec left on the clock, Nick headed to the pit for last minute changes to his car. He was in P1 with a time of 1'36.902. Hiroaki ishiura then bested that time while Nick was in the pits.
As Group A Q1 came to a close, Naoki Yamamoto recorded a 1'35.353 to take P1, Nick was P2 and Ukyo Sasahara was P3. Yamamoto's time was good enough for a temporary new course record.
In Group B, Tomoki Nojiri, who won Rd. 4, was the leader out onto the track. Shockingly, current points leader Ryo Hirakawa couldn't even take part in the qualifying session, because of mechanical woes with his car.
Nojiri wound up on the bubble of the group by finishing P7. In P1 was Nirei Fukuzumi, P2 Yuji Kunimoto, P3 Toshiki Oyu.
In Q2, it was all Yamamoto, who once again set a new course record with a 1'35.055. In P2 was Nojiri, and Tadasuke Makino in P3–who finished 3rd in Rd. 4. Nick Cassidy was knocked out of the session, and will begin the Rd. 4 race in P11.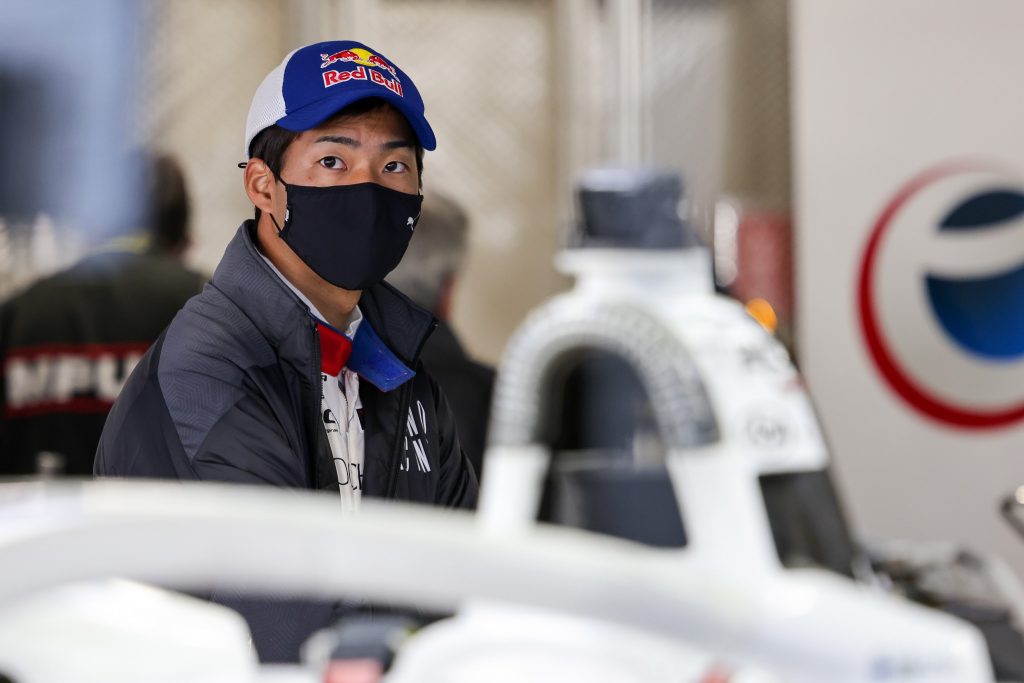 "Mr. Suzuka," Naoki Yamamoto, owned Q3. He recorded a new course record of 1'34.749 with more than 4 minutes to go in the session. He then headed to the pits to change tires. When he came back out onto the track, he broke the record once again with a 1'34.533 leaving no doubt who was taking pole in the Rd. 5 race. Nojiri will start in P2, and Yamamoto's teammate Nirei Fukuzumi will start in P3. Kazuki Nakajima will start in P4, Makino P5, Kamui Kobayashi P6.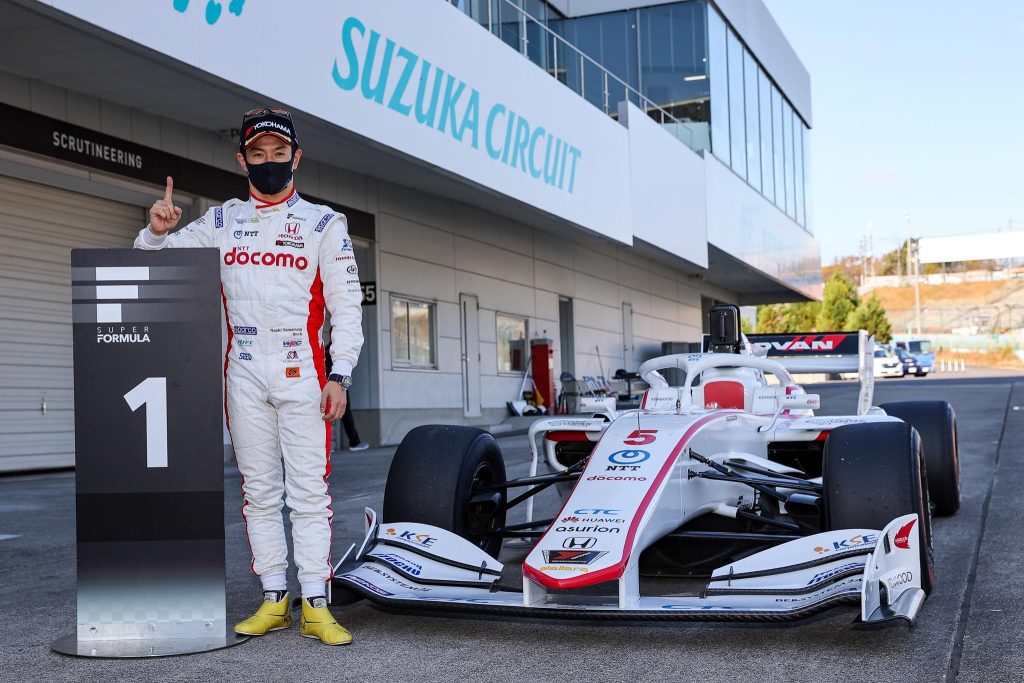 P.P Naoki Yamamoto(DOCOMO TEAM DANDELION RACING)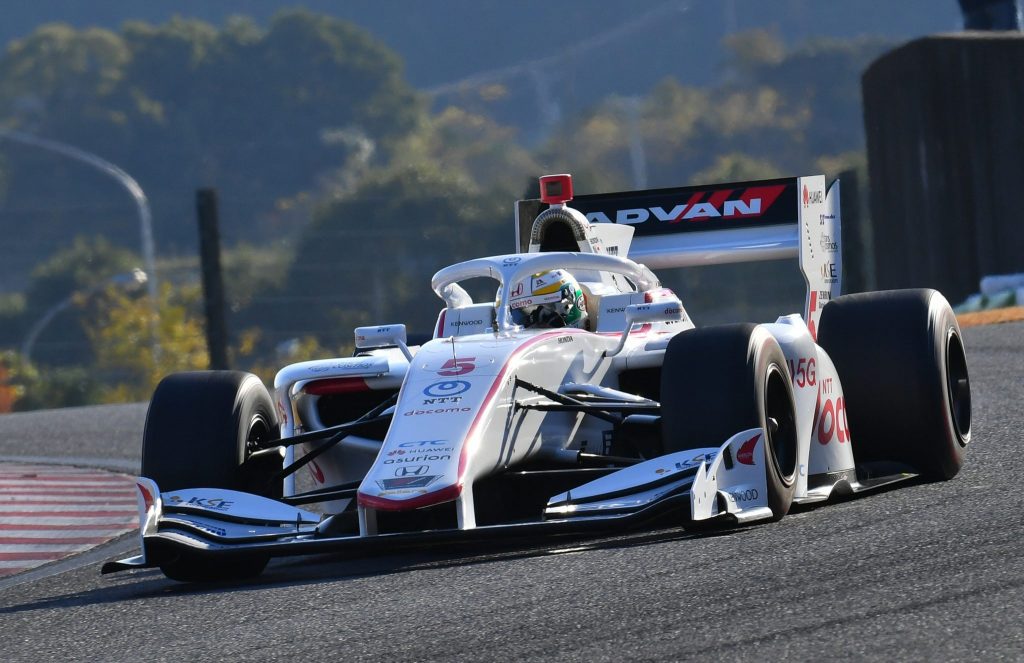 P.2 Tomoki Nojiri(TEAM MUGEN)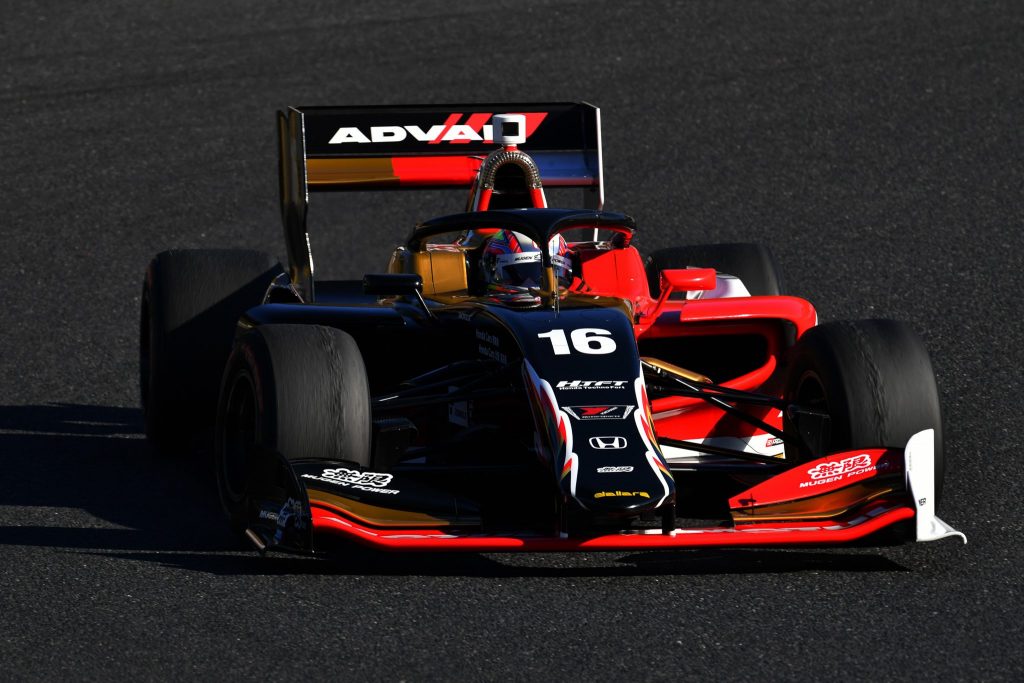 P.3 Nirei Fukuzumi(DOCOMO TEAM DANDELION RACING)