Yamamoto takes Lights to Flag Win in Rd. 5
2020年12月5日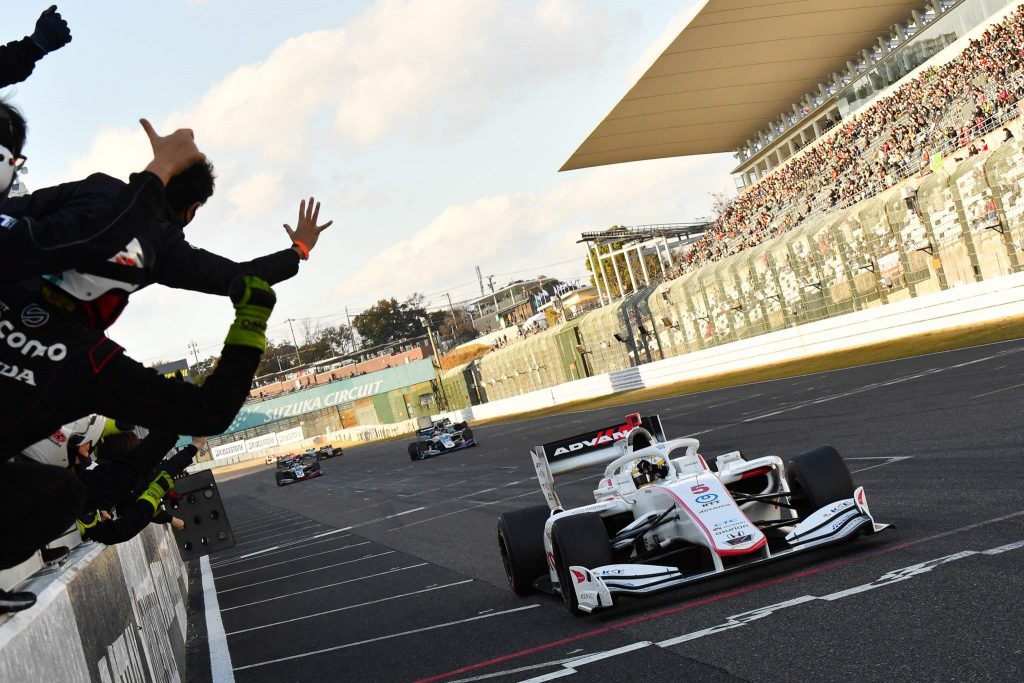 After setting a new course record just a few hours earlier, "Mr. Suzuka," Naoki Yamamoto started the Rd. 5 race on pole in warm weather conditions. Tomoki Nojiri, the P2 starter, had a system glitch during the warm-up prior to the machines heading to their respective grids. He was able to make it to his grid, but at the start of the Formation Lap, he couldn't get his car started. The other machines went around him. P10 starter Yuhi Sekiguchi was running in the Formation Lap, but pulled his car off course due to what appeared to be mechanical issues. Another Formation Lap was added to remove Sekiguchi's car, bringing the total laps for the race down to 28 laps.
At the start of the race, polesitter Yamamoto got off to a solid start, while teammate Nirei Fukuzumi protected his six. Yamamoto began building up a lead, as some of the cars moved up several places, including Nick Cassidy, who jumped up into P7 from P11. Ryo Hirakawa, who had machine troubles in the qualifying and wasn't able to even give it a run, started the race in P20. But he was able to make it all the way up into P12 at the beginning of the race. On the initial lap, Tadasuke Makino crashed into a barrier, which brought out the first safety car. After the race got re-started, Nirei Fukuzumi had machine troubles and was forced to retire from the race after making it into the pit on his own.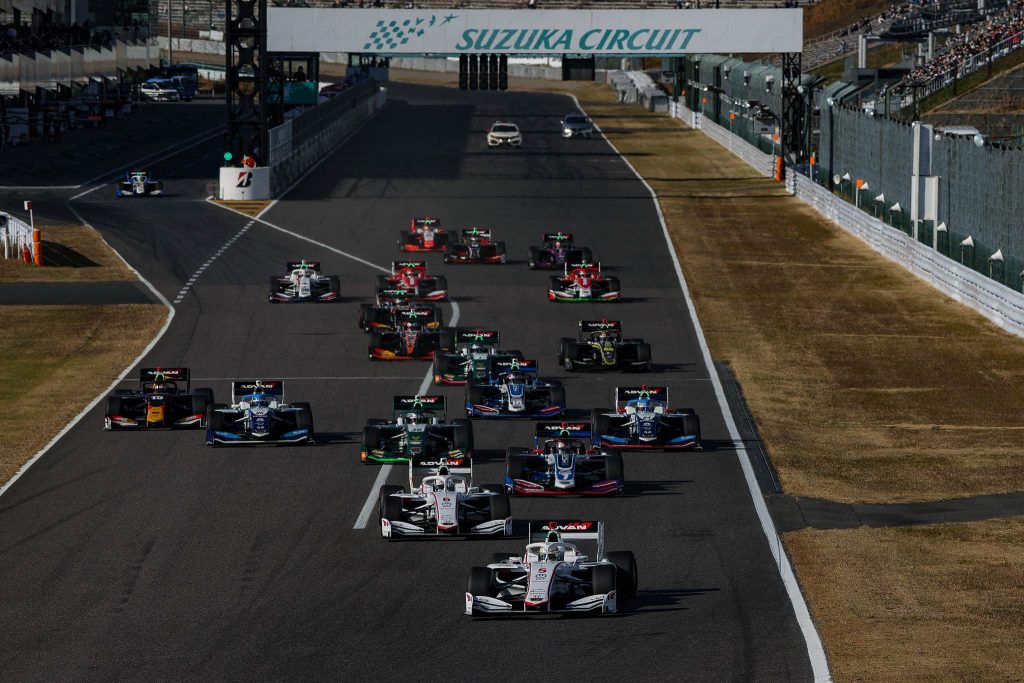 Nick Cassidy changed tires on lap 10, as did Ryo Hirakawa. During lap 15, Hirakawa was able to pass Nick. Then on lap 18, Nobuharu Matsushita suddenly lost control of his machine–crashing him into the barriers of the 130° R corner backwards. This brought out the safety car yet again.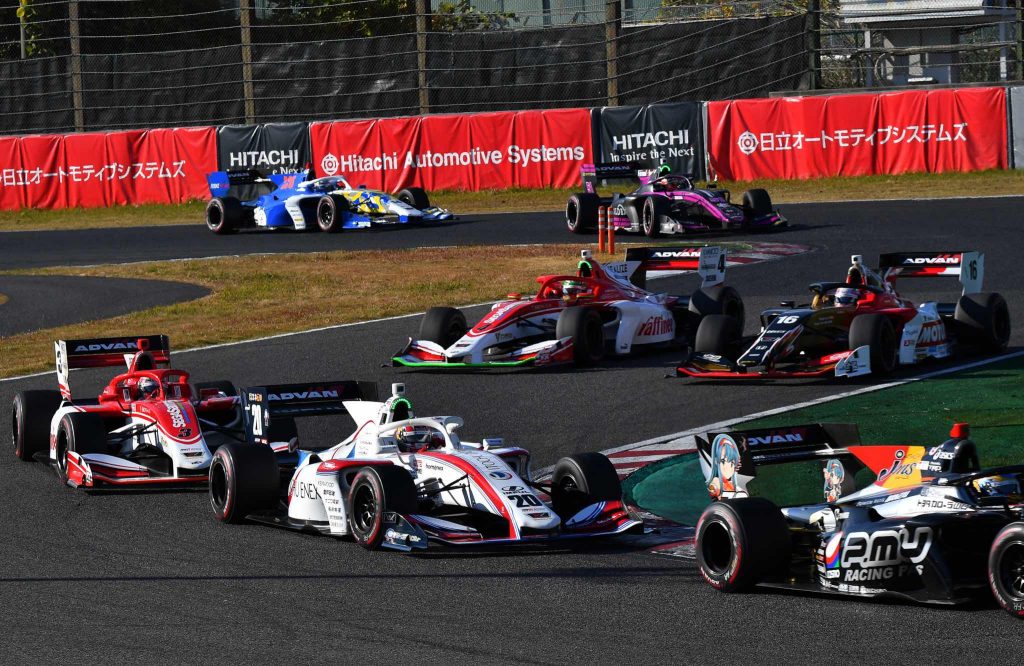 After the restart, on lap 22, it looked like HIrakawa was going to finish in the points until 4 cars entered the first corner battling for position. Ukyo Sasahara's car came into contact with Sho Tsuboi's car, and Sasahara's car crashed hard into the barriers–turning it halfway over. Hirakawa's car also crashed. Tsuboi wound up with a puncture to his front right tire , which made him call it a day after crawling back into the pits.
With just 2 laps left after the restart following the 3rd safety car, Yamamoto kept his lead, Kazuki Nakajima followed him in P2, and Yuji Kunimoto was in P3. That is how they would end the race.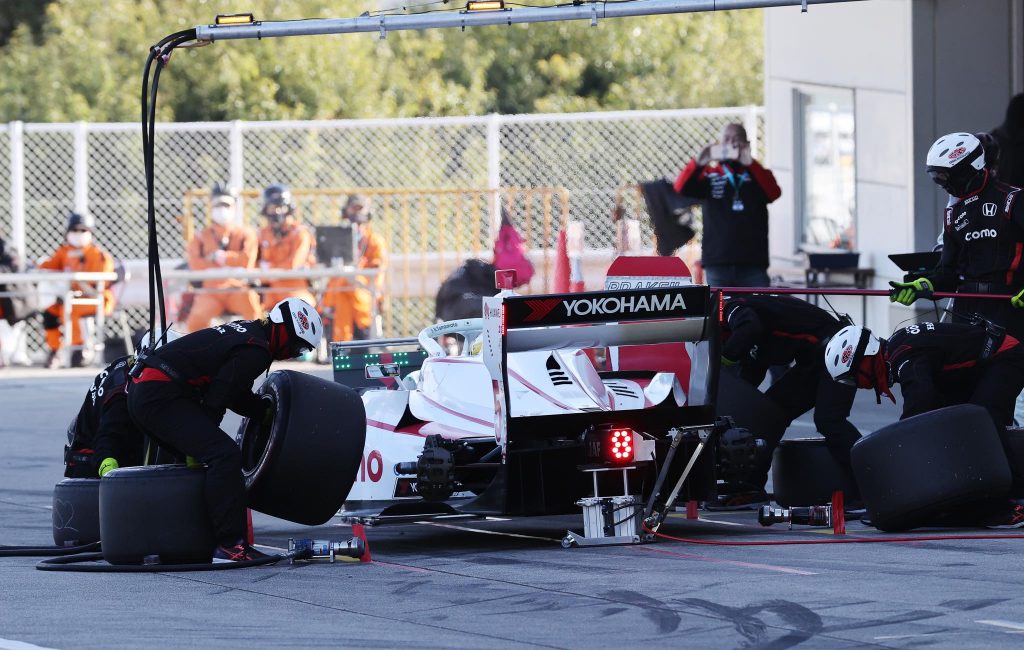 Yamamoto took over the championship with 55 points after his victory. Ryo Hirakawa stayed at 51 points, Cassidy picked up much needed points in the race with a P5 finish, and now stands in 3rd with 46 points. Nojiri also garnered points in the Rd. 5 race with a P7, giving him a total of 42 points.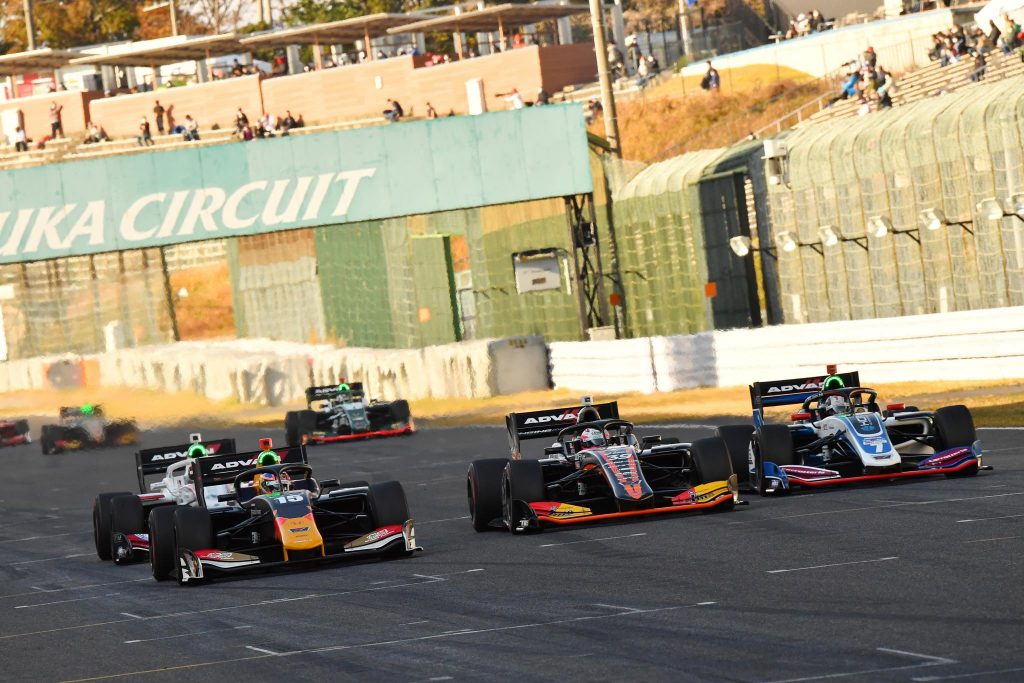 P.1 Naoki Yamamoto & Chief Engineer(DOCOMO TEAM DANDELION RACING)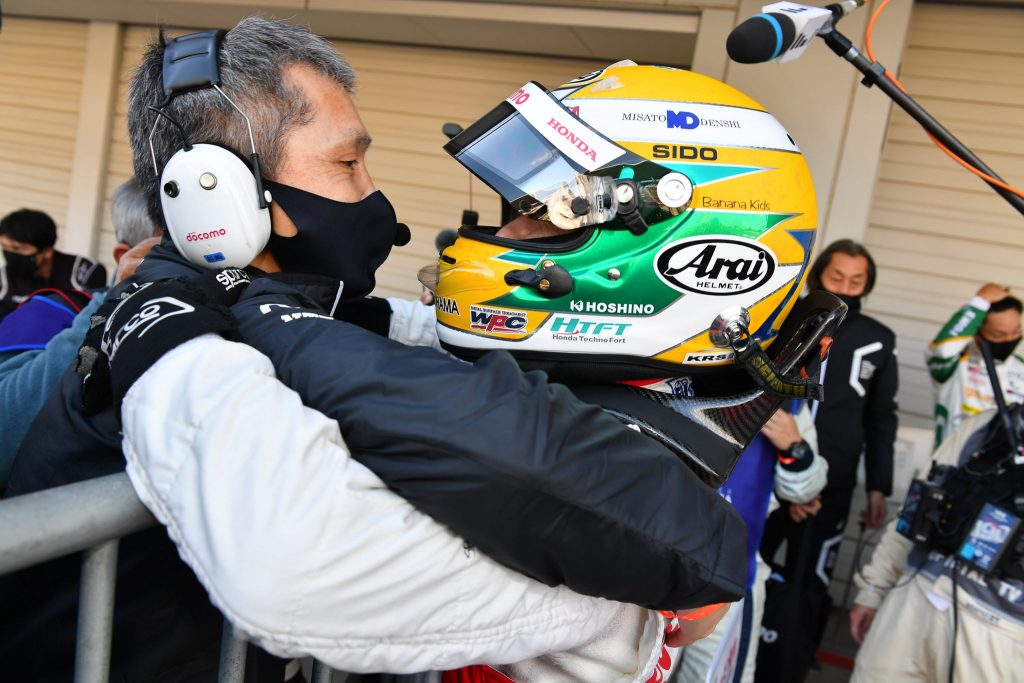 P.2 Kazuki Nakajima(VANTELIN TEAM TOM'S)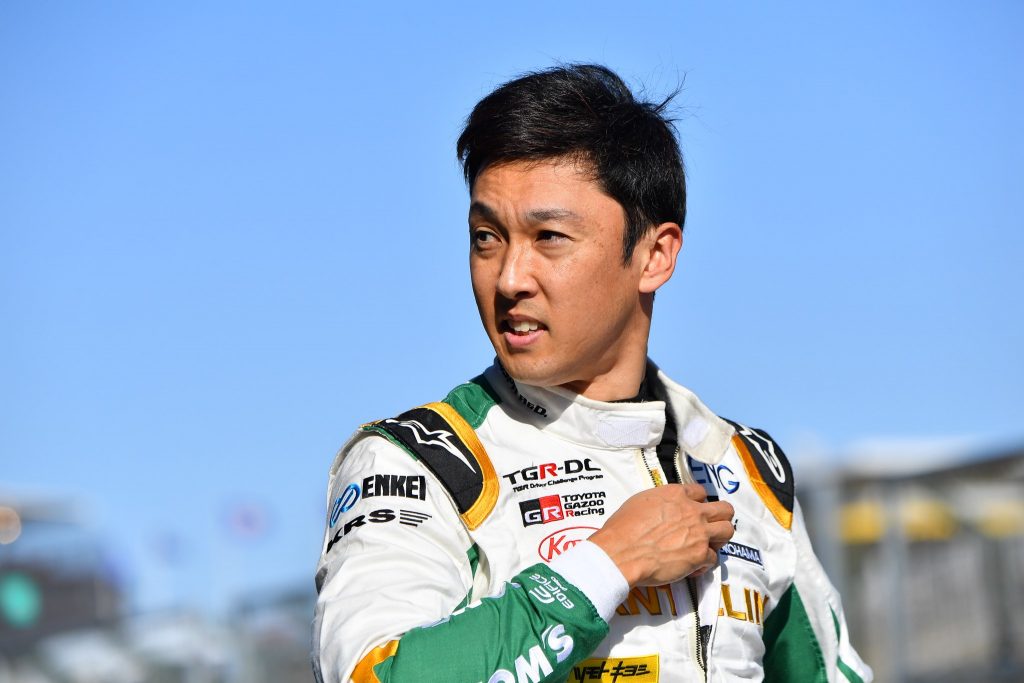 P.3 Yuji Kunimoto(carrozzeria Team KCMG)