2020 Super Formula Rd. 7 Preview
2020年12月15日
This season, COVID-19 changed the entire Super Formula schedule with pre-season testing cancelled and the start of the season set to late August. There has been a different winner in each of the races thus far, and the championship has yet to be decided as we enter the season finale at Fuji Speedway on Dec. 19th and 20th. A Super Formula race has never been held this late in the season at Fuji Speedway, which typically takes place in mid-summer. Weather conditions are expected to be around 5℃ in the mornings and evenings during race weekend.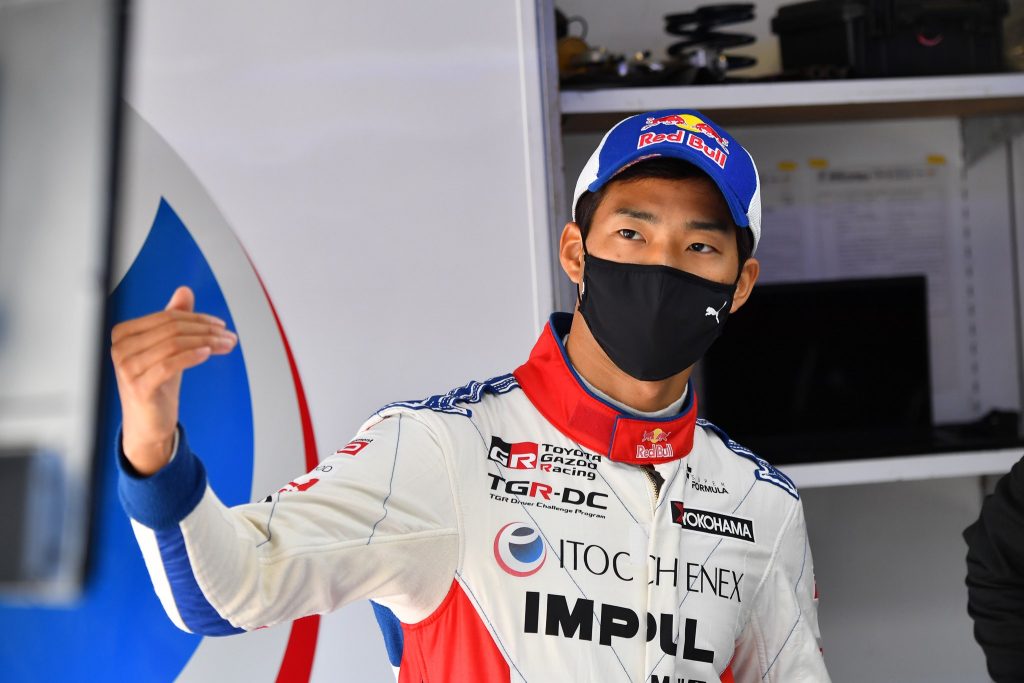 55points Rank.1 Ryo Hirakawa(ITOCHU ENEX TEAM IMPUL)
Both Ryo Hirakawa, who has shown his potential in most of the qualifyings this season, enters the final round tied with Naoki Yamamoto in points, with 55 each. If Hirakawa is crowned season champion, it would be his first in Super Formula. It would be Yamamoto's 3rd season championship. Also coming into Rd. 7 with a chance to win are Tomoki Nojiri with 47 points and Nick Cassidy with 46 points. Cassidy, who set a new course record at Suzuka in Rd. 6 is the reigning Super Formula champion. Like Hirakawa, Nojiri is seeking his first season championship.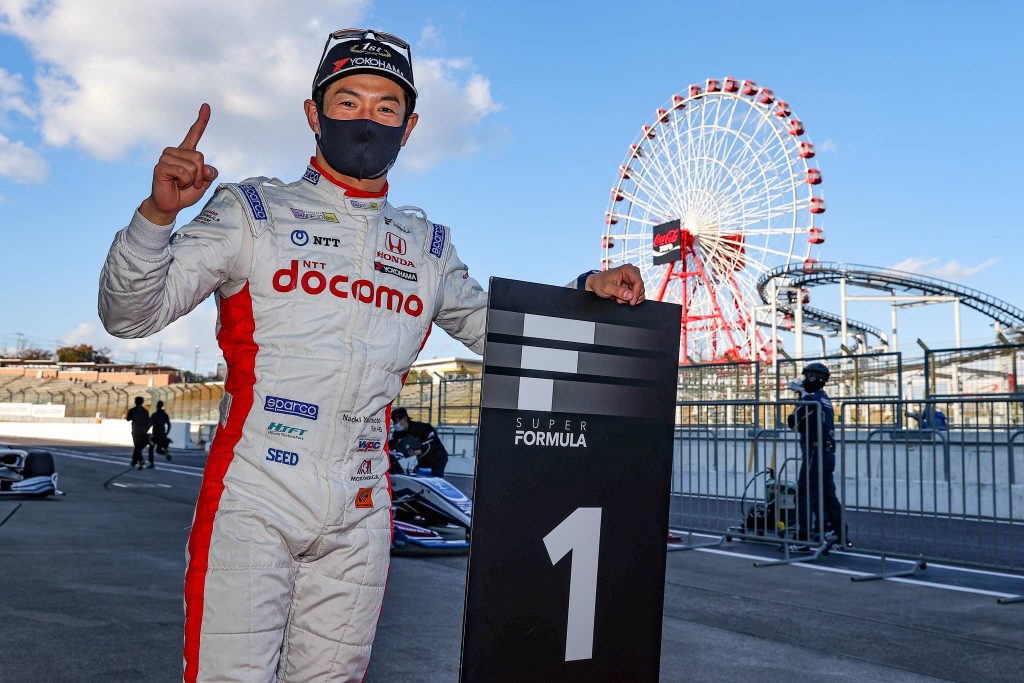 55points Rank.2 Naoki Yamamoto(DOCOMO TEAM DANDELION RACING)
Due to the cold weather conditions this time of season, tire warming "houses" were permitted for use at Suzuka in Rd. 5 and Rd. 6. But many of the teams did not have data on tire warmers, which led to tire woes over race weekend. So, increased attention to tire management will be called. Tire warmers have allowed drivers to just do an outlap and then a fast lap in qualifying, which has led to the fastest times being recorded earlier in sessions than the norm. As cold weather allows for increased speed in the SF19, it may cause undue stress on engines during both qualifying and the race. How teams and drivers manage the stress on their engines will be a special point of interest in this round.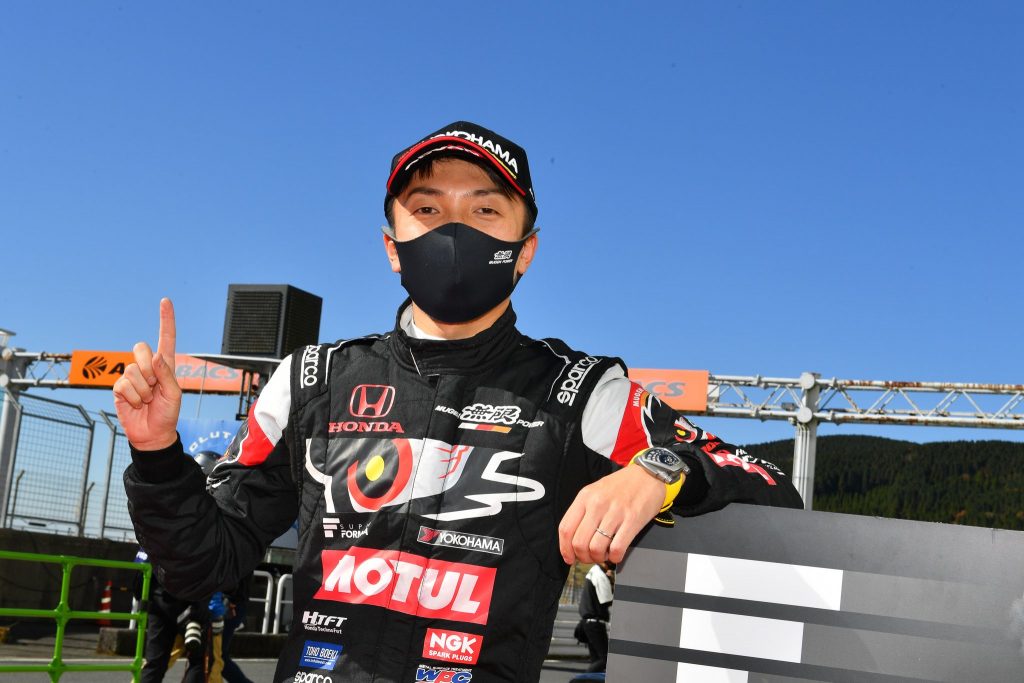 47points Rank.3 Tomoki Nojiri(TEAM MUGEN)
Pole position winner in qualifying will earn 3 points, P2 winner 2 points, and P3 winner 1 point. Which means that those that are vying for the championship will be trying to pick up as many points as they possibly can, while gaining a position advantage from the start of the 40 lap race. There will be a mandatory tire change in the race, with the window to change tires on lap 10 to 39. Fuji is not only known for being tough on tires, but also for a lot of safety cars. So pit timing in the race may determine who takes home the season championship. No doubt it will be a thrilling-packed finale weekend!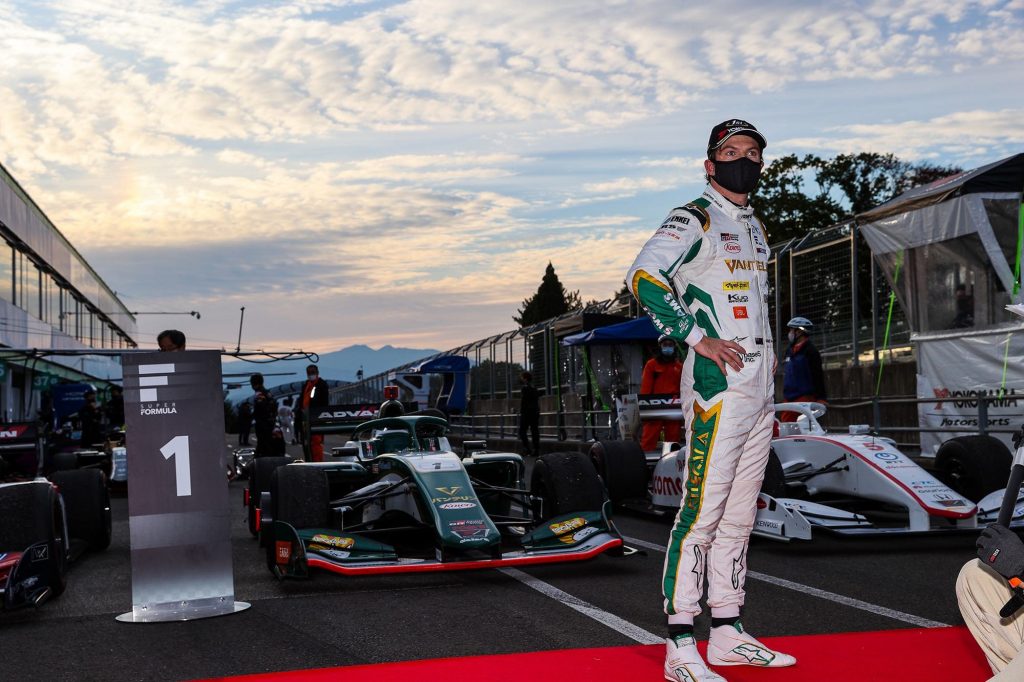 46points Rank.4 Nick Cassidy(VANTELIN TEAM TOM'S)