Nojiri Shatters Course Record to Take Pole in Finale
2020年12月20日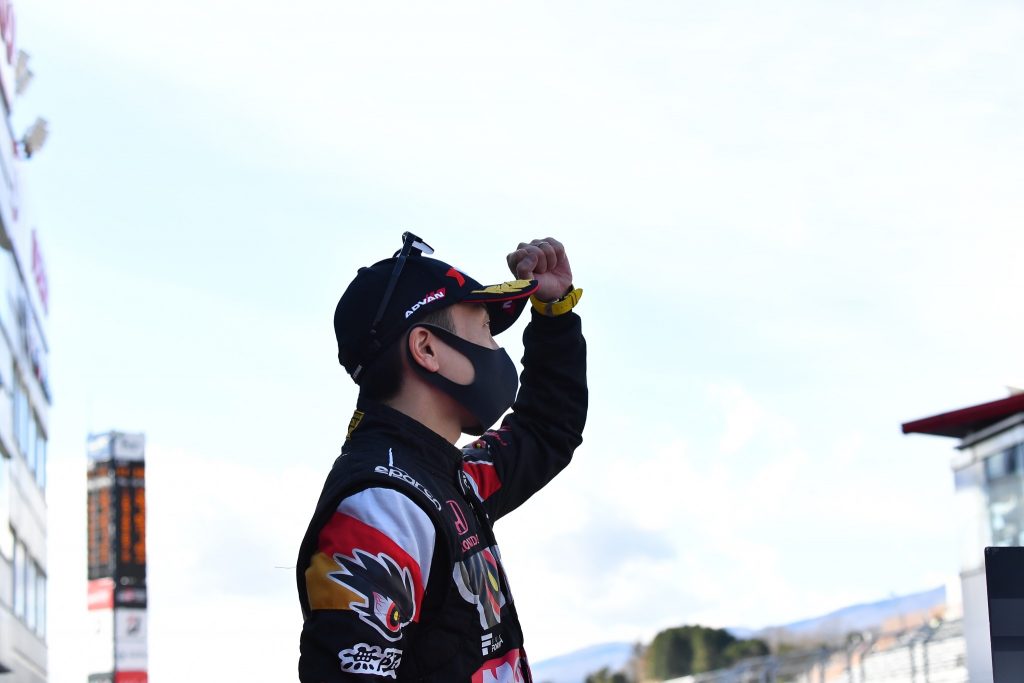 The 2020 Super Formula Rd. 7 qualifying was held at Fuji Speedway on Sunday, December 20th under extremely cool weather conditions–7° C (track temp 10℃). The 20 cars were divided into Group A and Group B for Q1. Ryo Hirakawa and Naoki Yamamoto came into qualifying each with 55 points, Tomoki Nojiri 47 points, and defending champion Nick Cassidy 46 points, making this qualifying the most important of the season.
After the smoke had cleared in Q1 Group A, Ukyo Sasahara finished in P1, Rd. 6 winner Toshiki Oyu P2, Naoki Yamamoto P3, Nick Cassidy P4. Cassidy however had his time deleted due to exceeding track limits–causing him not to make it on to Q2. In Q1 Group B, Ryo Hirakawa finished with the top time, followed by Tomoki Nojiri, and Sho Tsuboi.
In Q2, Nobuharu Matsushita broke the course record set by Andre Lotterer in 2014 of 1'22.572. Matsushita's time of 1'20.337 helped him to move on to Q3. Finishing 2nd in Q2 was Ukyo Sasahara, followed by Toshiki Oyu.
It was all Tomoki Nojiri in Q3, who shattered the course record with a time of 1'19.972. He was followed by Sho Tsuboi in P2 with a time of 1'19.989, Yamamoto in P3, Matsushita in P4, Sashara P5, Nirei Fukuzumi in P6, Oyu in P7, Hirakawa P8.
P.P Tomoki Nojiri(TEAM MUGEN)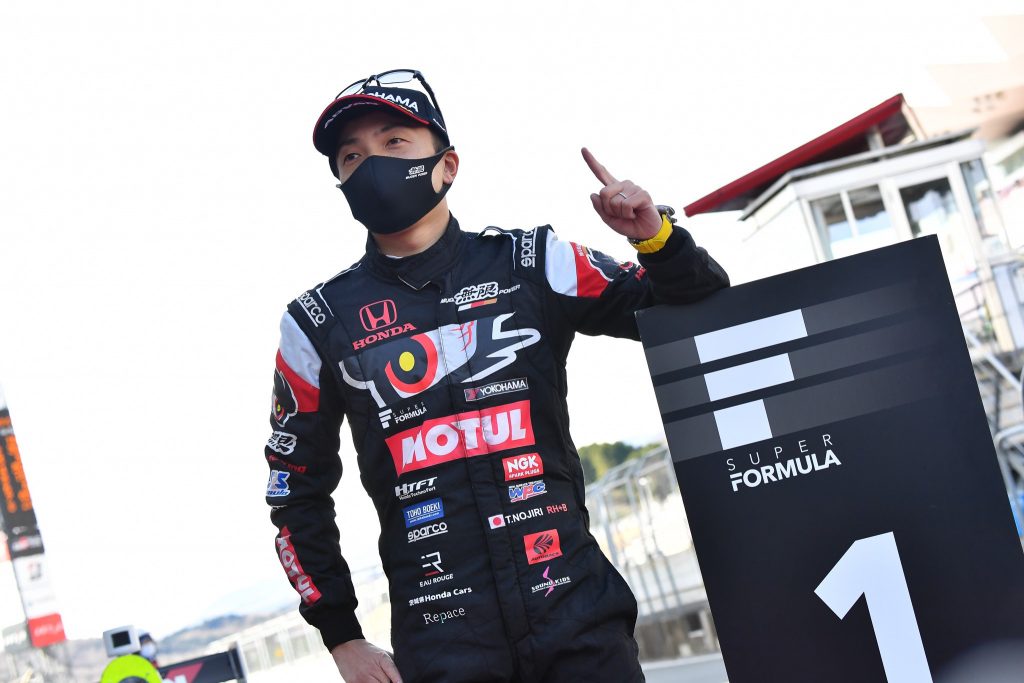 P.2 Sho Tsuboi(JMS P.MU/CERUMO・INGING)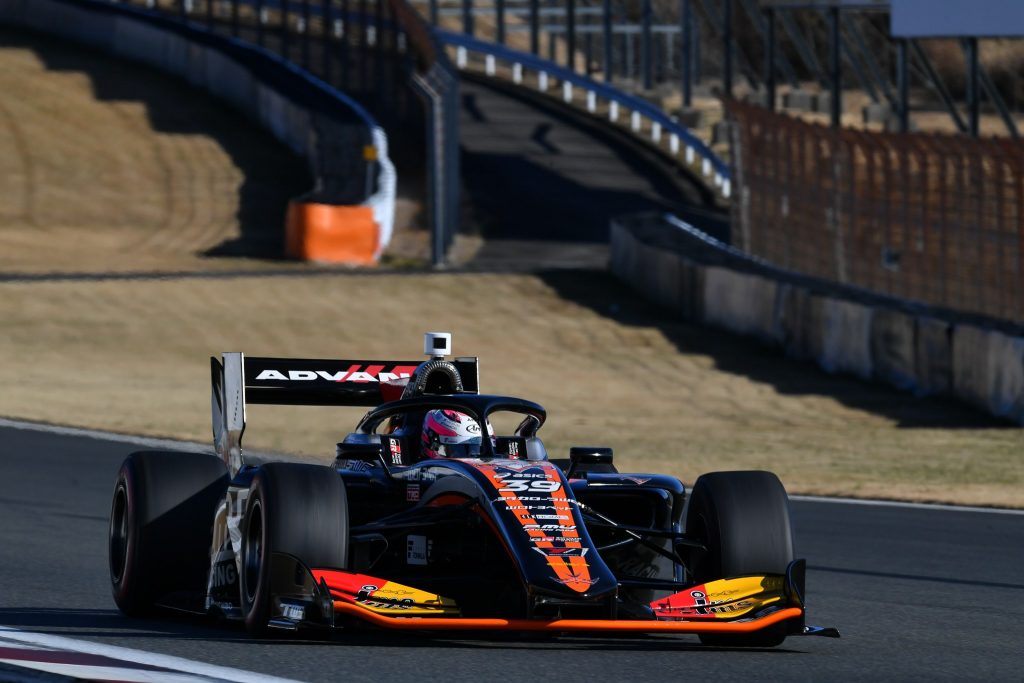 P.3 Naoki Yamamoto(DOCOMO TEAM DANDELION RACING)