Yamamoto Crowned Champion as Tsuboi Wins Rd. 7
2020年12月20日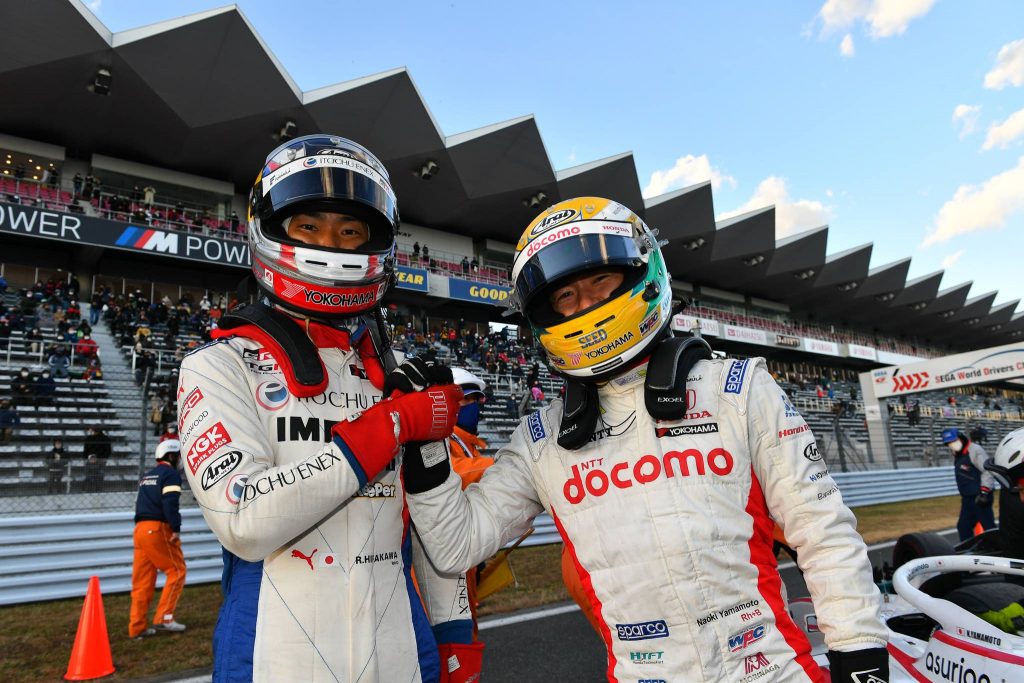 The 2020 Super Formula season finale was held at Fuji Speedway under extremely cool temperatures–9℃ (13℃). During the warm-up session prior to the race, Yuhi Sekiguchi's machine caught fire. Then at the start of the formation lap, Tatiana Calderon couldn't get her started, forcing her to retire from the race before it began. Charles Milesi's car went off track also during the formation lap, brining his day to a close, as well.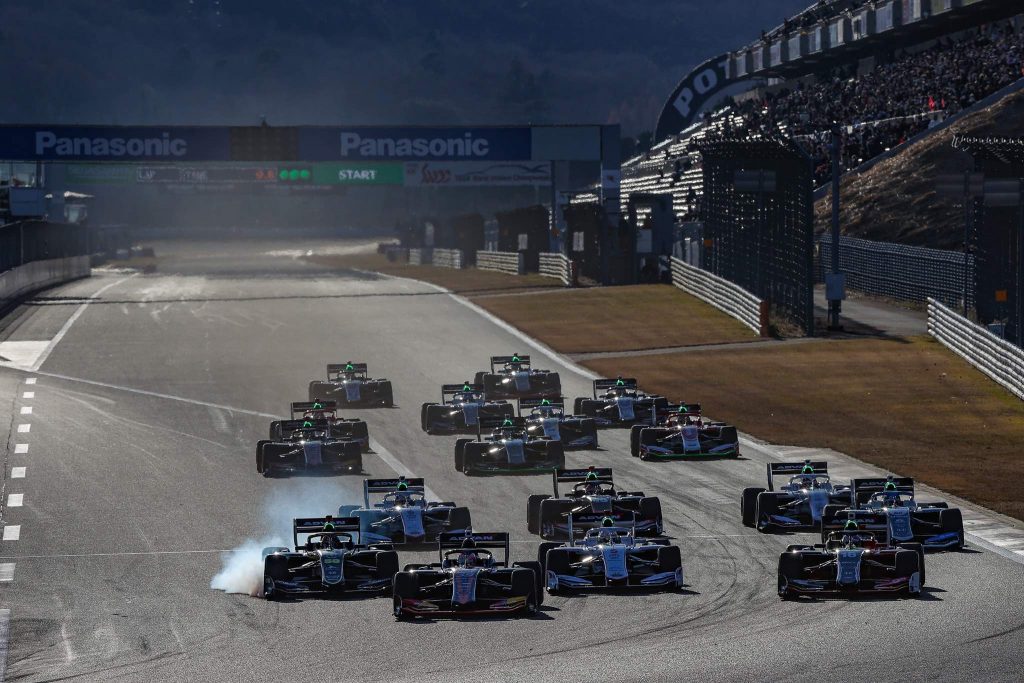 Sho Tsuboi and Nobuharu Matsushita were able to pass pole sitter Tomoki Nojiri as the lights blacked out signaling the start of the 40 lap (182 KM) Rd. 7 race. On lap 1, Nick Cassidy, jumped up 8 spots all the way into 12 place.
On lap 13 of 40, it was Tsuboi P1, Matsushita P2, points leader Naoki Yamamoto P3, Hirakawa P4, Ukyo Sasahara P5, Cassidy P6. The battle between Hirakawa and Yamamoto began lap after lap from lap 16 on. With Yamamoto keeping the upper hand throughout the rest of the race, as Hirakawa just couldn't find the additional power needed to pass him.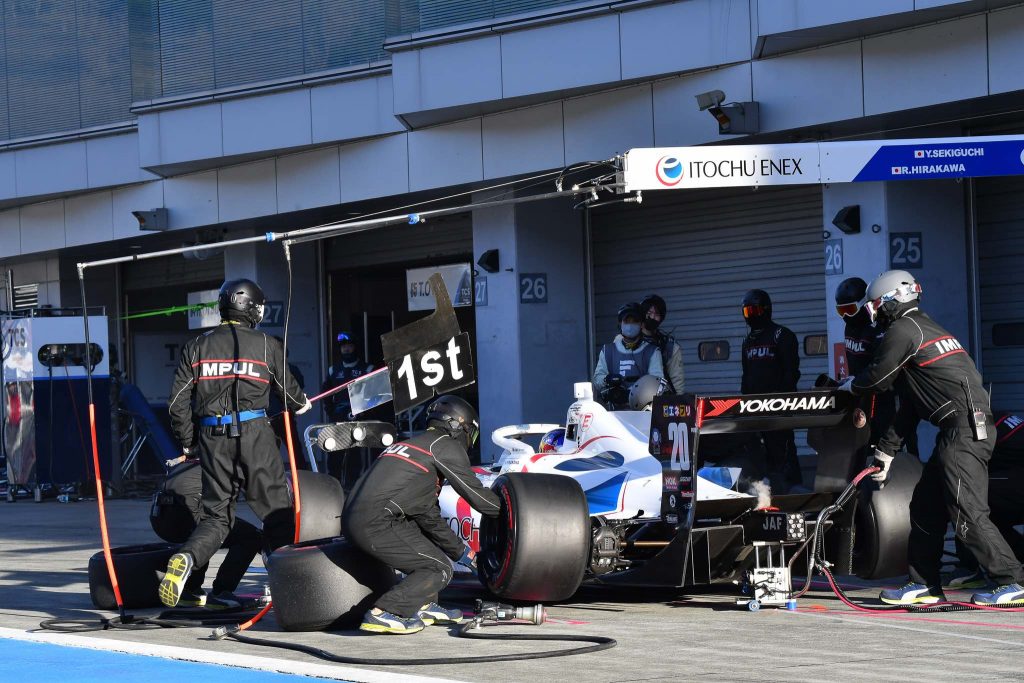 As all the other cars pitted in the race, Cassidy remained out on track and began racking up fastest lap times until Tomoki Nojiri's car went off track, with possible mechanical failure on lap 29. Cassidy then pitted in fear of a safety car coming out. This unfortunately did not work out to his advantage, as he was not able to win the race–which would have also brought with it a 2nd consecutive season championship. Instead, it was Sho Tsuboi, who won his 2nd race of the season. In P2 was Toshiki Oyu, who won Rookie of the Year honors, Matsushita finished P3, Cassidy P4, Yamamoto P5, and Hirakawa P6. By finishing ahead of Hirakawa, Yamamoto was able to garner enough points to win the Super Formula season championship for the 3rd time in his career. Fans worldwide could not have been treated to a more exciting race and end to the 2020 season!