HPD and Honda Japan Announce Scholarship
2021年2月4日
It was announced on January 18, 2021 that Honda Performance Development (HPD) has joined with Honda Motors Japan to offer a scholarship for the winner of the 2021 Formula Regional Americas Championship. This scholarship will allow the winner to race in Super Formula in the 2022 season.
Formula Regional Americas Championship is a FIA F3 racing series in the United States. FIA F3 is run in countries across the globe. Formula Regional Americas provides talented young drivers the opportunity to develop their racing skills—with the champion winning 18 FIA points.
Honda Performance Development, Inc., has a rich heritage creating, manufacturing, and supporting Honda Racing.
In recent years, Super Formula drivers such as Felix Rosenqvist (2017 SUNOCO TEAM LEMANS), Alex Palou (2019 TCS NAKAJIMA RACING), Takuma Sato (2013 raced on a spot basis) all have went on to successfully compete in INDYCAR. Pierre Gasly (2017 TEAM MUGEN), Stoffel Vandoorne (2016 DOCOMO TEAM DANDELION RACING) have went on to Formula One, showing the importance that Super Formula holds for both U.S. and European racing.
Honda Performance Development Announces Super Formula Scholarship
Statement from David G Salters / HPD President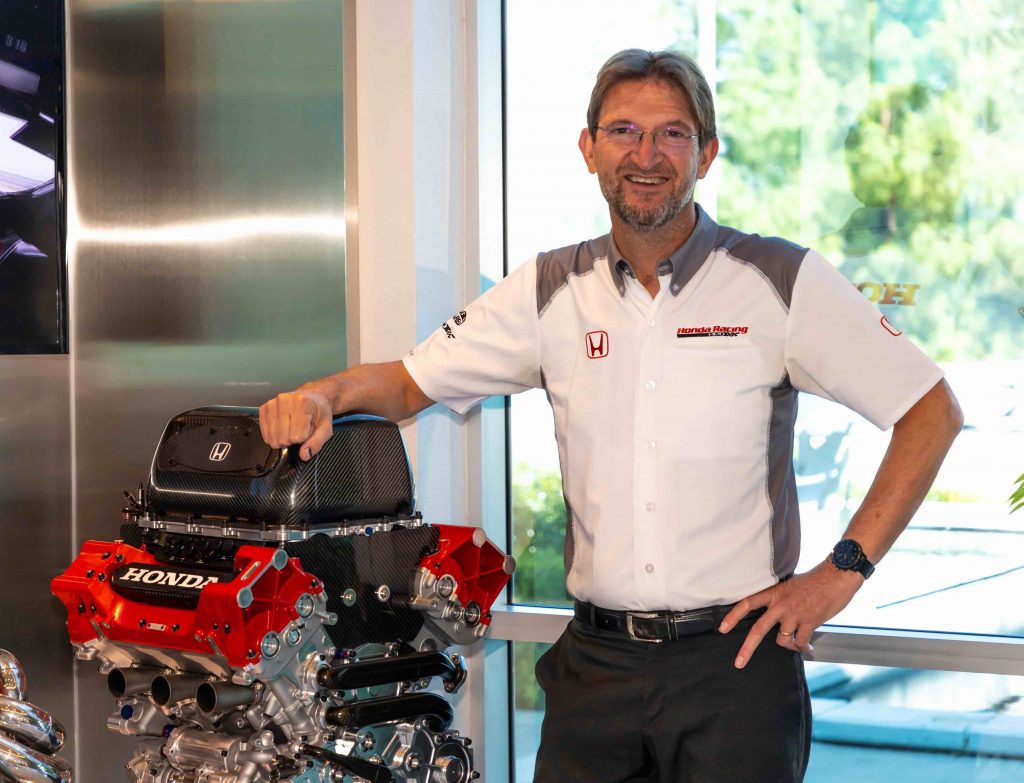 "We are very excited with this collaborative scholarship between Honda Performance Development in the US and Honda Motors in Japan to develop the next generation of talented drivers. Our scholarship will accelerate the career of drivers progressing from Formula Regional Americas, powered by HPD's modified K20C1 Type R engine into Super Formula with Honda power. The Super Formula Series scholarship is a tribute to its incredible strength in attracting and preparing global drivers for INDYCAR etc. Alex Palou has shown that Super Formula can prepare a driver for INDYCAR success. Building on the strengths of both series, this new program can accelerate Honda powered development drivers into pinnacle racing."
Statement from Akira Kurashita/JRP President
"We are extremely delighted that HPD and Honda have put together the scholarship program. Super Formula not only uses the top-level driving machine the SF19, but the teams and drivers are in an environment that allows them the opportunity to enjoy racing in its purest form. I am sure that Formula Regional Americas also offers their drivers a competitive, challenging series in which to gain valuable racing experience."
"The memory of Alex Palou earning his first Super Formula victory at Fuji Speedway in the rain in 2019 is one that I will not soon forget. All 20 cars raced in such rainy conditions that it was hard to see the cars in front of them. Moreover, they continued until the end of the race to aggressively overtake all over the track without the faintest sign of a safety car being deployed, as if it wasn't even pouring down rain. I felt a very profound sense of pride at the sight of all 20 drivers fighting such a clean race at that incredibly high level. The victor of that race, Alex Palou, drove for former F1 driver Satoru Nakajima that season. It was with much sadness that we watched Alex depart to race in INDYCAR after just one season, but at the same time we are deeply appreciative to Alex for giving us the chance to form our new relationship with HPD."
"Due to the pandemic, it is difficult for drivers outside of Japan to compete in Super Formula now, but we are delighted to know that we will have young drivers who have been awarded the scholarship racing for us in Super Formula in the near future."