Nojiri Makes it 2 in a Row
2021年4月25日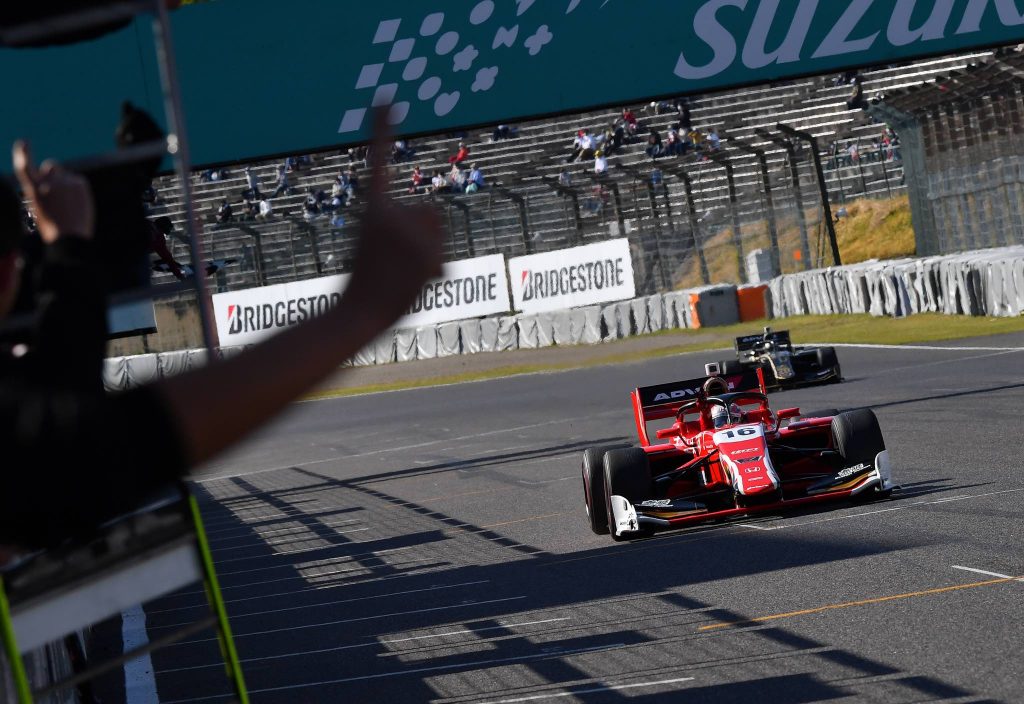 The Round 2 race of the 2021 Super Formula season took place at Suzuka on April 25th. Pole sitter Nirei Fukuzumi, who was out to win his first SF race, was impressive all weekend. As the 30 lap (175 km) race got underway, Fukuzumi, Tomoki Nojiri (P2 starter), Ryo Hirakawa (P4 starter) got off to a great start to the race, as Toshiki Oyu dropped down 11 spots at the start due to what appeared to be a momentary clutch issue.
Fukuzumi built up a 2.6 second gap between himself and Nojiri by lap 6/30. But on lap 9/30, Fukuzumi's right tire burst. He limped into the pit, where it was obvious there were suspension issues with his machine, forcing him to retire from the race. From there, it was all Nojiri, as he fended off a possible undercut by Ryo Hirakawa after Hirakawa pitted on lap 14 for the mandatory tire change.
There was a massive crash into the barriers by Yuji Kunimoto on lap 16/30, which also seemed to be due to a right-side tire burst. Kunimoto's SF19 machine flipped over after hitting the tire barrier, but he appeared to be unscathed by the accident. This brought out the lone safety car in the race.
Giuliano Alesi drove a solid race to pick up points by finishing P9 in his first Super Formula race, after dropping down to P14 from a P8 start.
Sho Tsuboi was able to pass Naoki Yamamoto and fend him off for an exciting photo finish to the race. Tsuboi beat out Yamamoto by 1/3000 of a second to finish in P7.
The Rd. 2 race finished with Nojiri picking up his 2nd consecutive win this season, giving him a huge lead in the hunt for the championship, which he missed out on last season. It is the 3rd win in the last 6 outings for Nojiri in Super Formula. In P2 was Hirakawa, P3 Sasahara, P4 Yuhi Sekiguchi who started in P7, Hiroki Otsu P5, Ritomo Miyata P6, Tsuboi P7, Yamamoto P8, Alesi P9, P3 starter Oyu came in P10.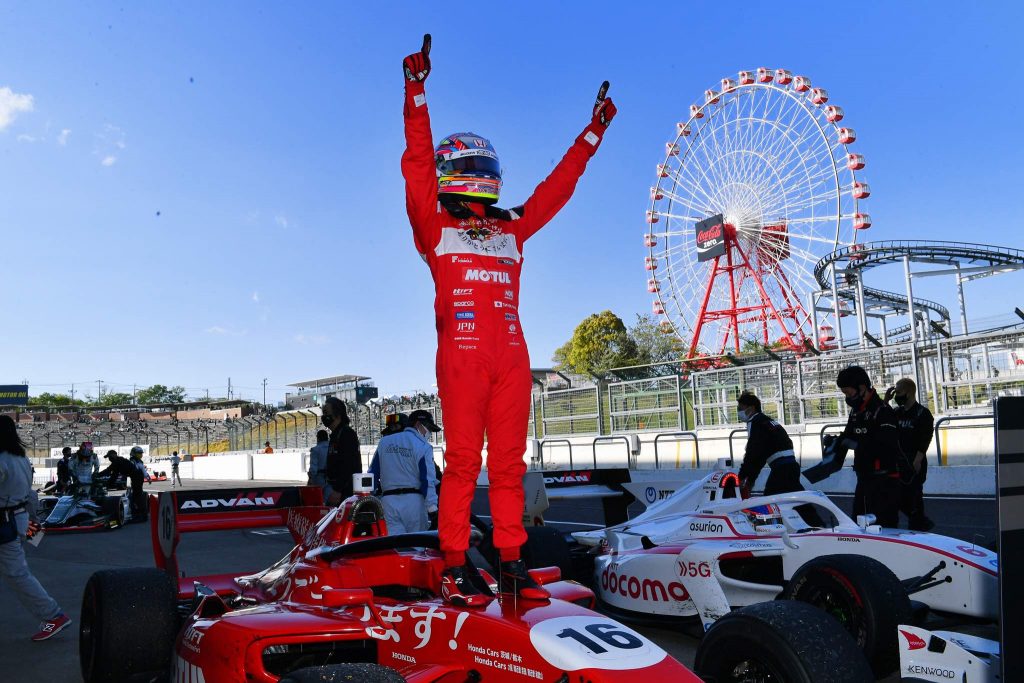 Race P.2
Ryo Hirakawa(carenex TEAM IMPUL)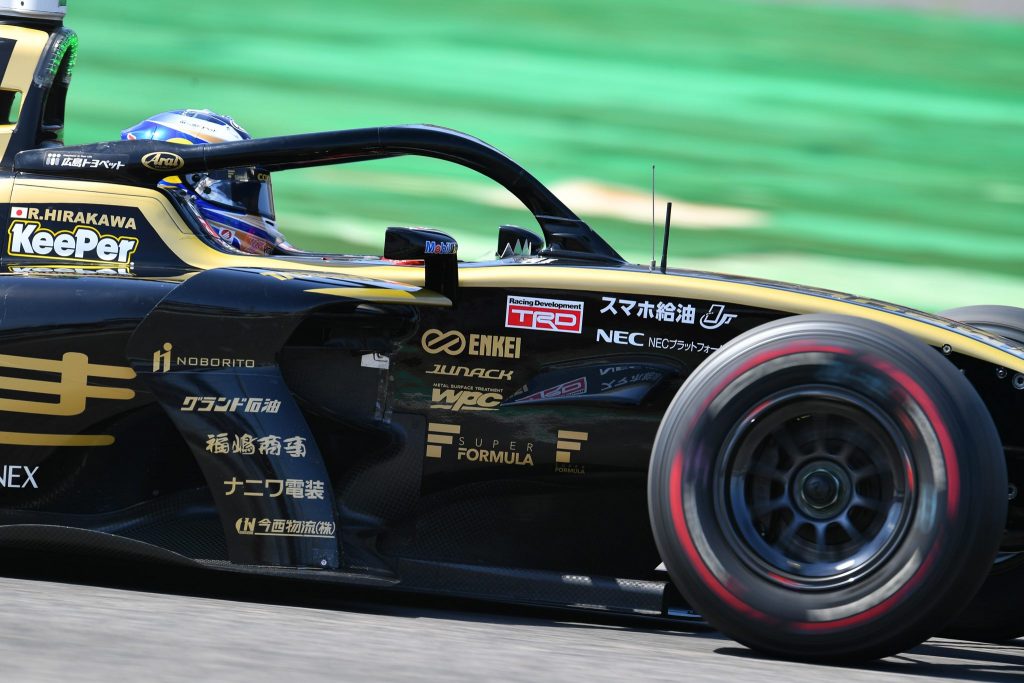 Race P.3
Ukyo Sasahara(DOCOMO TEAM DANDELION RACING)