Alesi Captures Pole in Autopolis Qualifying
2021年5月15日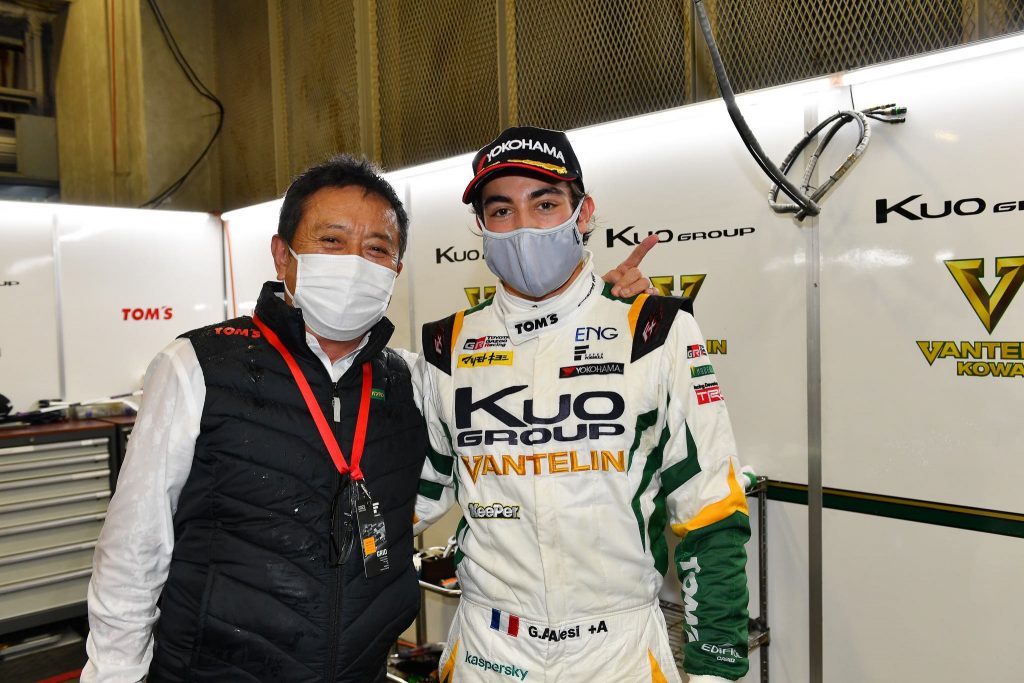 The 2021 Rd. 3 qualifying took nearly 1 hour and 30 minutes to complete due to treacherous weather conditions at Autopolis. The a.m. free practice session was run in wet weather conditions and the qualifying weather forecast looked grim–causing the normal knock-out qualifier to be changed to a 40 min. single-stint type format.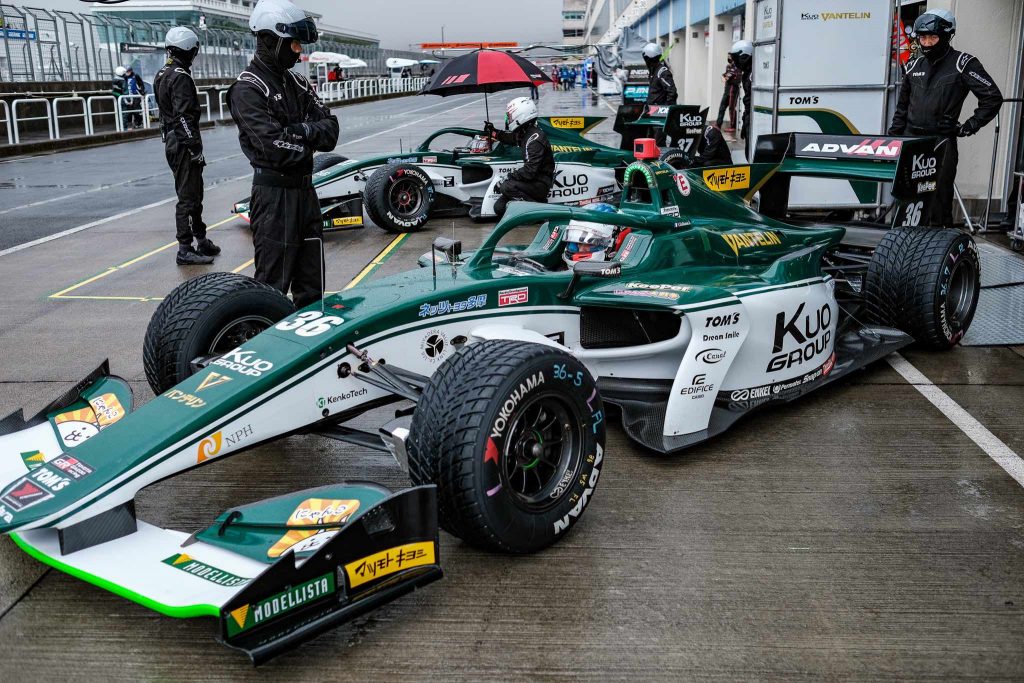 A total of 4 red flags came out during the qualifying, with three of them being displayed before the halfway mark in the session. Tomoki Nojiri, the current points leader, looked strong at the start of the session, as did stablemate Hiroki Otsu. After the red flag came out for a 2nd time however, Ritomo Miyata and Giuliano Alesi began to pick up the pace.
Toshiki Oyu, one of the favorites coming into Autopolis because of his strong performances thus far in the season, went into the barrier to bring out a 4th red flag, only 15 cars were left on track with 11 minutes on the clock.
Alesi began to pick up the pace and showed both confidence and skill in the treacherous driving conditions to capture pole in just his 2nd Super Formula qualifying. Teammate Miyata came in P2, Sena Sakaguchi P3, Yuhi Sekiguchi P4, Sho Tsuboi P5, Ryo Hirakawa P6.
Red Bull TV, motorsport.tv and REV TV Canada will carry "live" coverage of the 42 lap race which is scheduled for Sunday, May 16th.
QF P.1
Giuliano Alesi(Kuo VANTELIN TEAM TOM'S)

QF P.2
Ritomo MIYATA(Kuo VANTELIN TEAM TOM'S)