Alesi Victorious in Rd. 3
2021年5月16日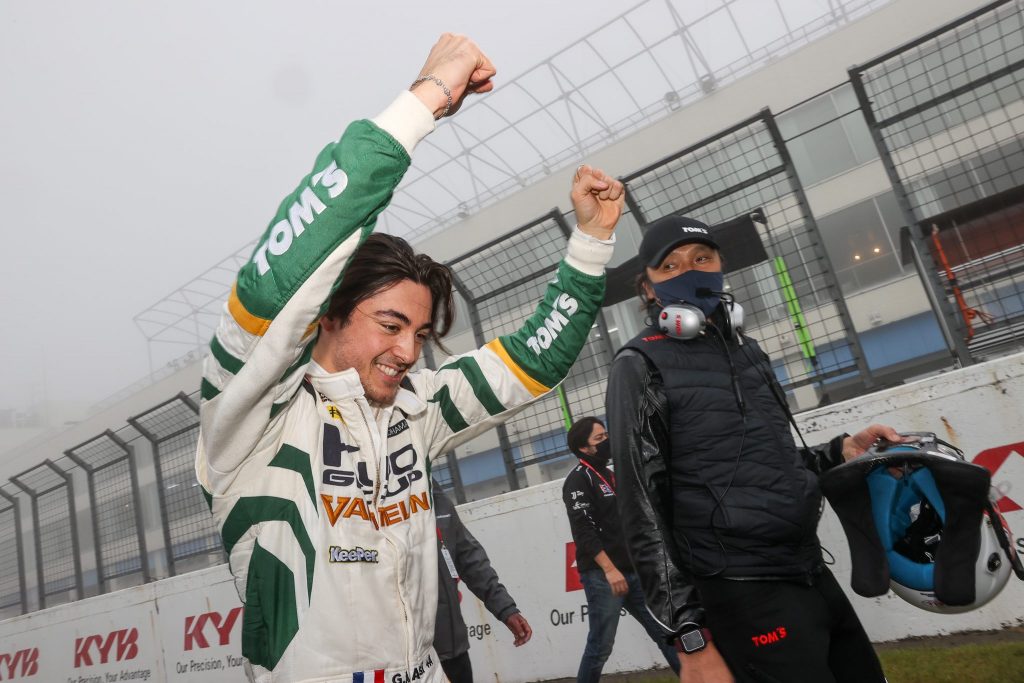 2021 Super Formula Rd. 3 was held at Autopolis on May 15th & 16th under extremely difficult weather conditions. Heavy rain and fog plagued almost the entire weekend, with fog getting the best of FP2 in the a.m. on Sunday, which caused it to be cancelled outright. 20 minutes was added on as practice prior to race procedures, but even that ended with a red flag when Tadasuke Makino went off course into a guard rail in wet conditions.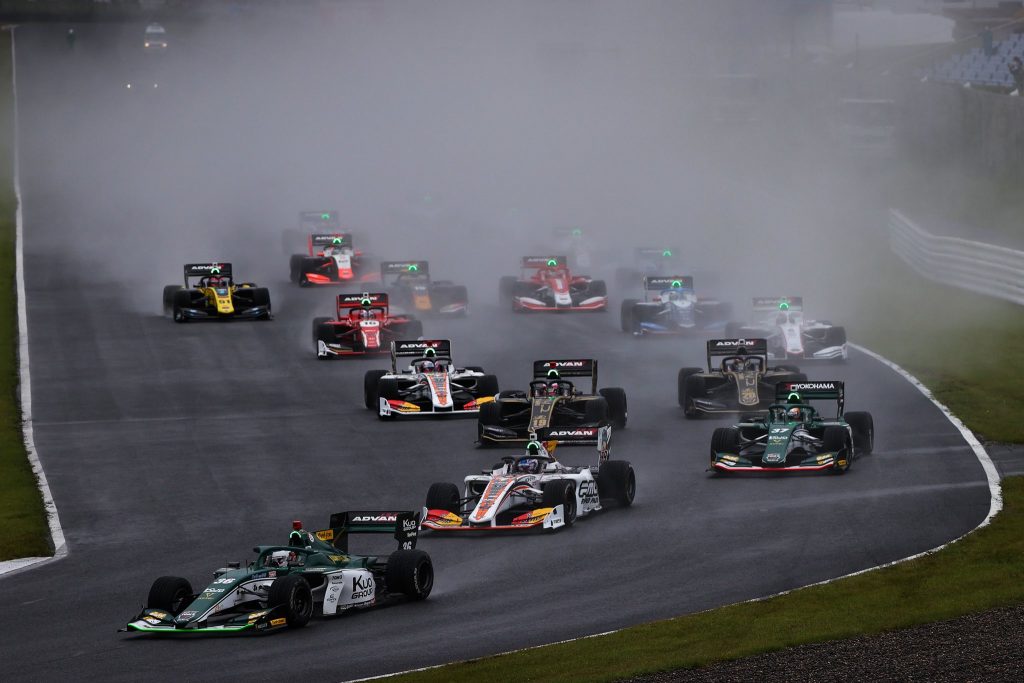 The Rd. 3 race began after a long delay with pole sitter Giuliano Alesi getting off to a solid start to the race in wet, foggy conditions. Teammate Ritomo Miyata dropped down several spots from a P2 start, as Nobuharu Matsushita gained several places up from P13. Yuhi Sekiguchi jumped up into P2 as the race began, while seven cars were caught up in a first corner mishap, which ended up bringing Sho Tsuboi, Ryo Hirakawa and Yuji Kunimoto's day to a close.
With the safety car now out to clear the machines out of the gravel, it was Alesi P1, Sekiguchi P2, Matsushita P3, Hiroki Otsu P4, Sena Sakaguchi P5, Koudai Tsukakoshi P6. While the safety car was still deployed, Alesi was trying to keep warmth in his tires, which caused a gap between he and Sekiguchi. Sekiguchi tried to speed up to shorten the gap, but he slid off track, causing several cars to get by him. So that helped Matsushita to move into P2, and Sakaguchi into P3.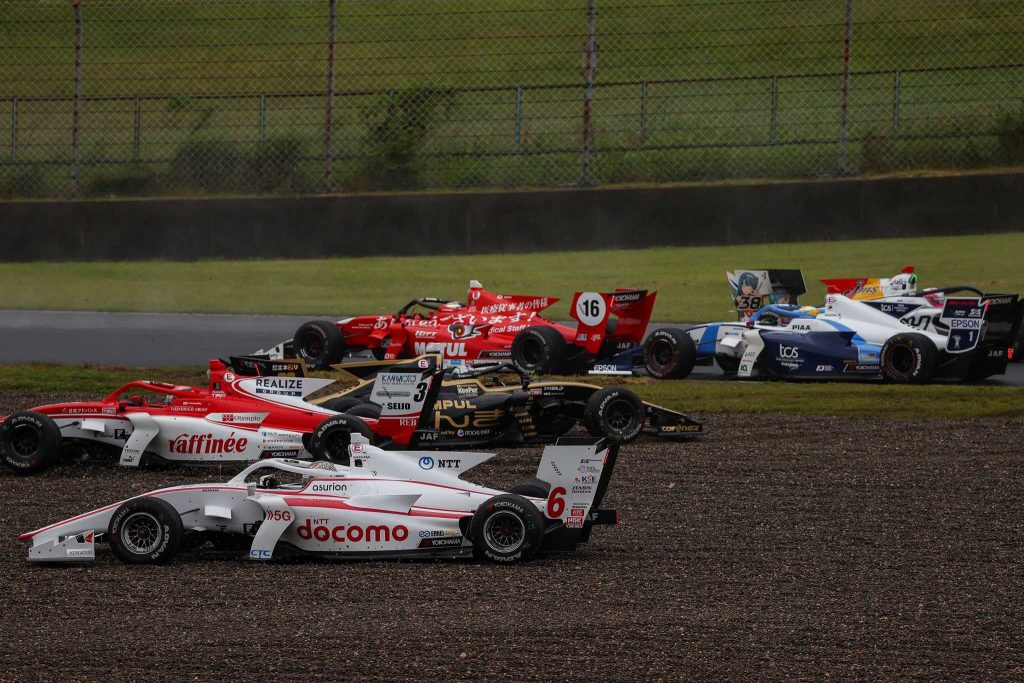 The tough driving conditions didn't stop Tomoki Nojiri from passing others, as he passed Otsu on lap 10/42 in turn 6 going into turn 7. Nojiri was now in P5.
On lap 12/42 Kazuto Kotaka went off track, bringing out the safety car yet again. The race was then brought to a halt on track behind the safety car due to heavy fog on lap 14/42. After a long delay, the race was called without a restart because of extremely poor visibility due to fog. Alesi was crowned champion, in P2 was Matsushita,but he was assesed a 5 sec. penalty, which dropped him down to P3. Sakaguchi wound up finishing P2, Miyata P4, Nojiri P5, Otsu P6.
P.1
Giuliano Alesi(Kuo VANTELIN TEAM TOM'S)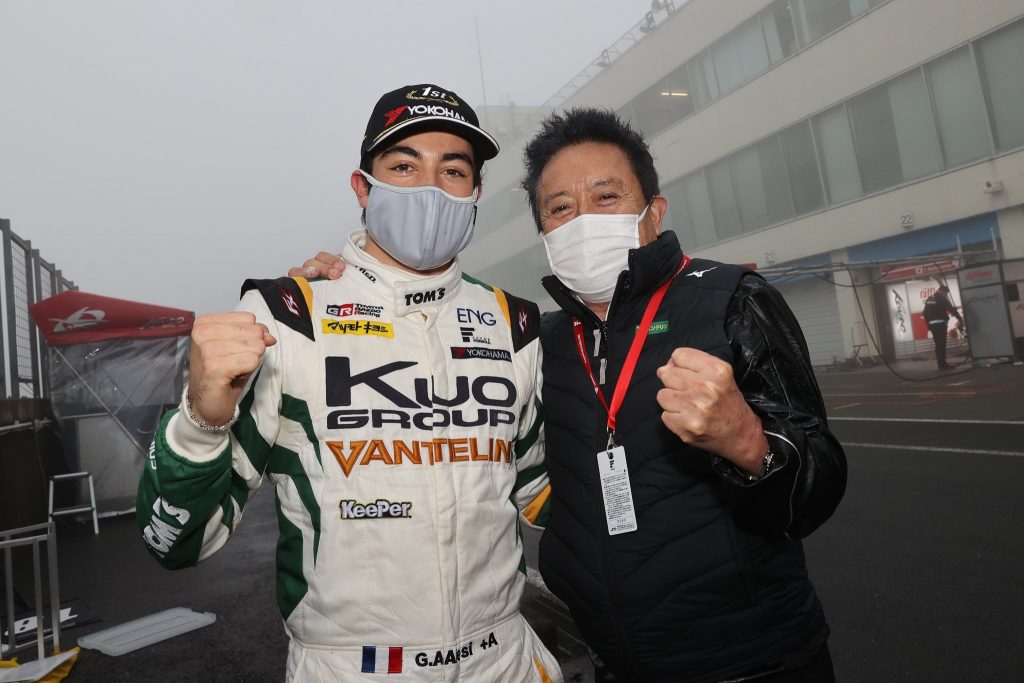 P.2
Sena Sakaguchi(P.MU/CERUMO・INGING)