Brilliant Drive from Fukuzumi for Rd. 4 Win!
2021年6月21日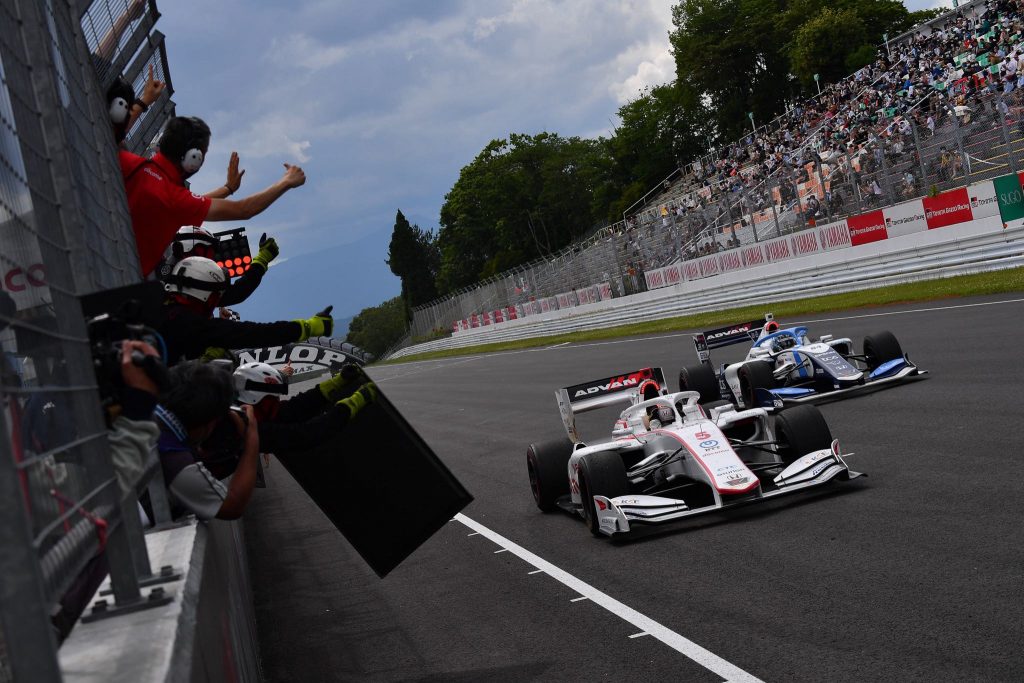 The conditions for the 2021 Super Formula Rd. 4 race at Sugo were much better than the rain for qualifying yesterday. Sunday, June 20th saw dry conditions with 24℃ outside temps and a track temp of 34℃ for the 53-lap main event.
Sitting on pole for this race was Yuhi Sekiguchi, whose 2 out of 6 wins have been at Sugo. In P2 was Tadasuke Makino and in P3 Sena Sakaguchi. Sekiiguchi got off to an amazing rocket start to the race, getting well out in front of the others. Makino dropped down 3 places, as Nobuharu Matsushita jumped up 4 from P13, while Nirei Fukuzumi made the move up into P3 from a P5 start.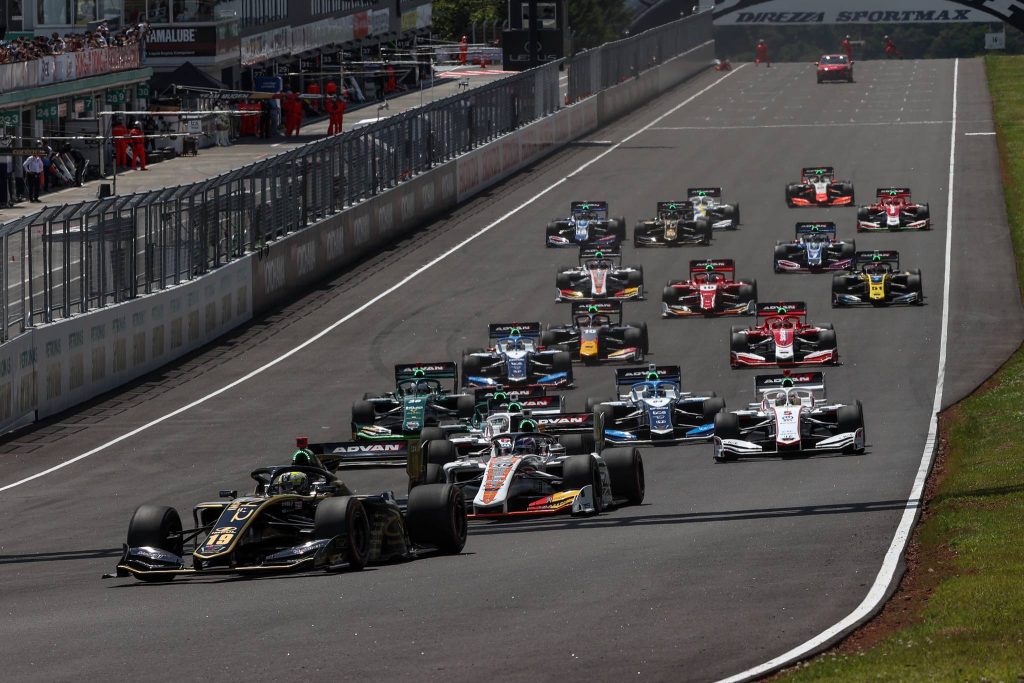 On lap 3/53, Fukuzumi battled it out side-by-side with Sakaguchi. Sakaguchi went sideways, as Fukuzumi's machine went off track briefly. Neither car was damaged from the slight contact that they had.
By lap 4/53, Sekiguchi had built up a 2.3 sec lead over Fukuzumi. Toshiki Oyu was in P3, and Makino P4. Sakaguchi was now running in P6, after he probably lost some composure from the battle with Fukuzumi the previous lap.
Pit lane opened on lap 10 for the mandatory tire change. It took Oyu's team 17.8 sec to change his tires, which would later play a huge factor in the final race results.
On lap 13/53, Fukuzumi had bounced back and was only 1.1 sec off the pace of leader Sekiguchi. On the next couple of laps, Tomoki Nojiri, the current points leader snuck past a couple of drivers and was now all the way up in P6 from a P10 race start.
Sekiguchi pitted on lap 18/53, and Fukuzumi tried for the overcut on the ensuing lap and was successful, giving him the race lead. Oyu overtook Sekiguchi on lap 20/53, so it was now Fukuzumi P1, Oyu P2, and Sekiguchi P3, P4 Nobuharu Matsushita, P5 Makino. Nojiri fended off Miyata after coming out of the pit on lap 42/53. He began to pressure Makino from that point on using his overtake system (OTS), but Makino kept his cool and also P5.
Fukuzumi didn't look back after a brilliant drive to capture his first Super Formula victory. The newly wed Fukuzumi thanked his wife and his team after the race, as well as the many others who cheered for him. In P2 was Oyu, P3 Sekiguchi, P4 Matsushita, P5 Makino, P6 Nojiri. Nojiri's P6 finish may have opened the door to the championship up a bit more for other drivers.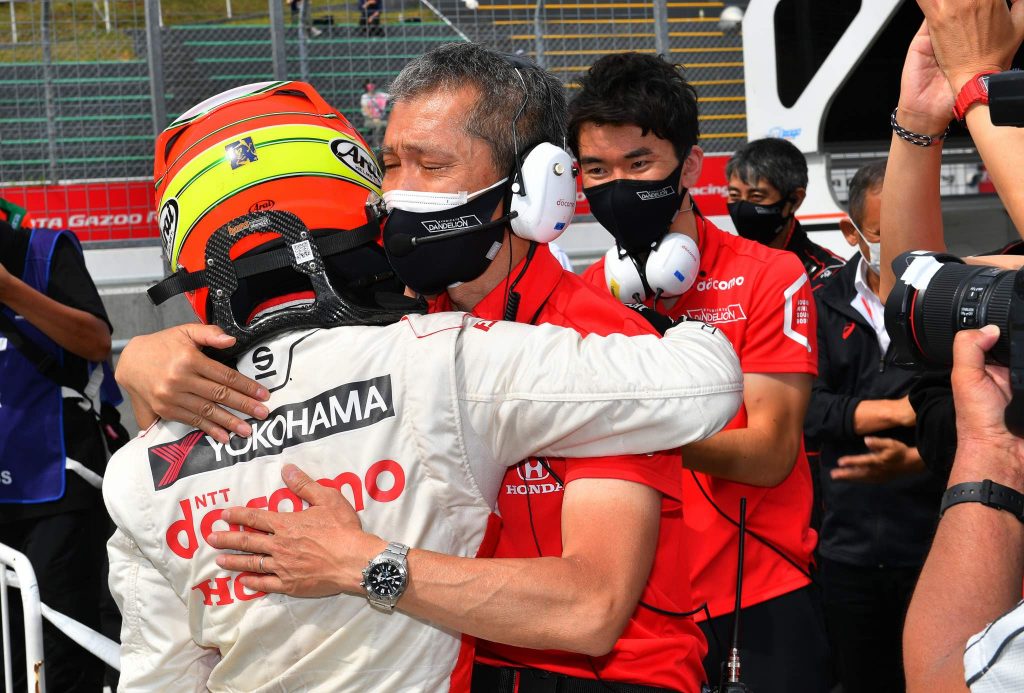 P.1 Nirei Fukuzumi(DOCOMO TEAM DANDELION RACING)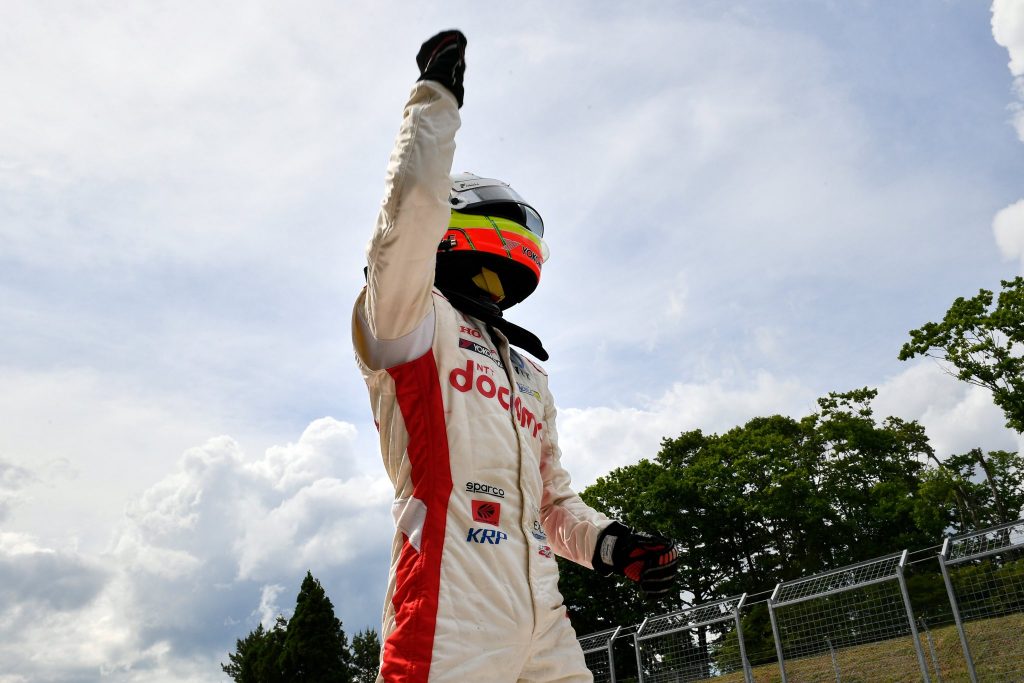 P.2 Toshiki Oyu(TCS NAKAJIMA RACING)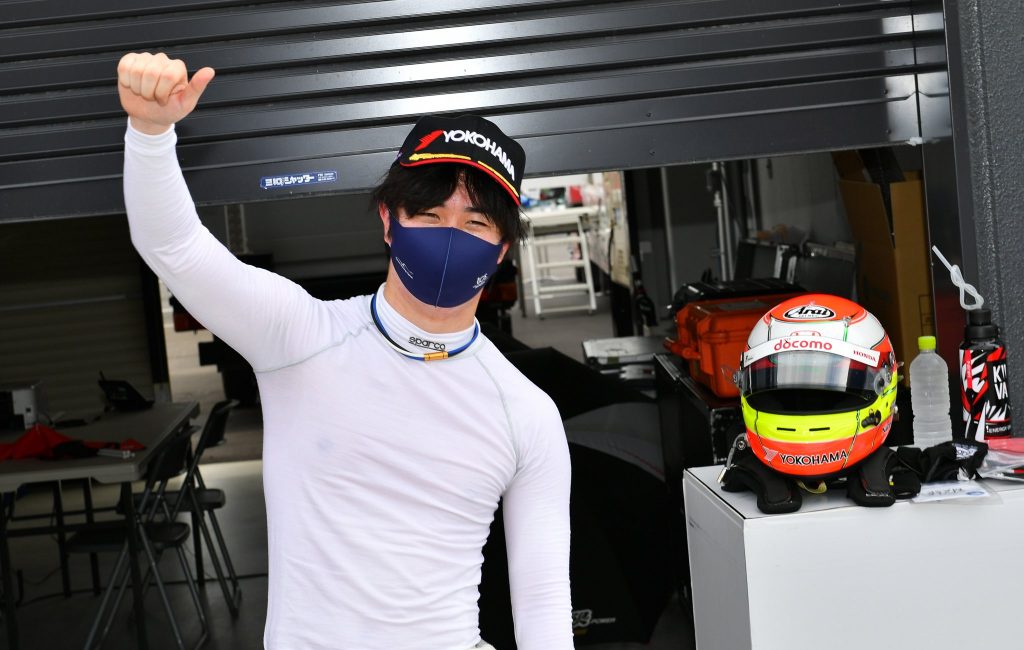 P.3 Yuhi Sekiguchi(carenex TEAM IMPUL)