Interview with Rd. 4 winner Nirei Fukuzumi.
2021年7月2日
1. I want to let you know I am extremely delighted that you finally got your first win in Super Formula! I'm sure it will be the first of many more to come! How do you feel now that you've won?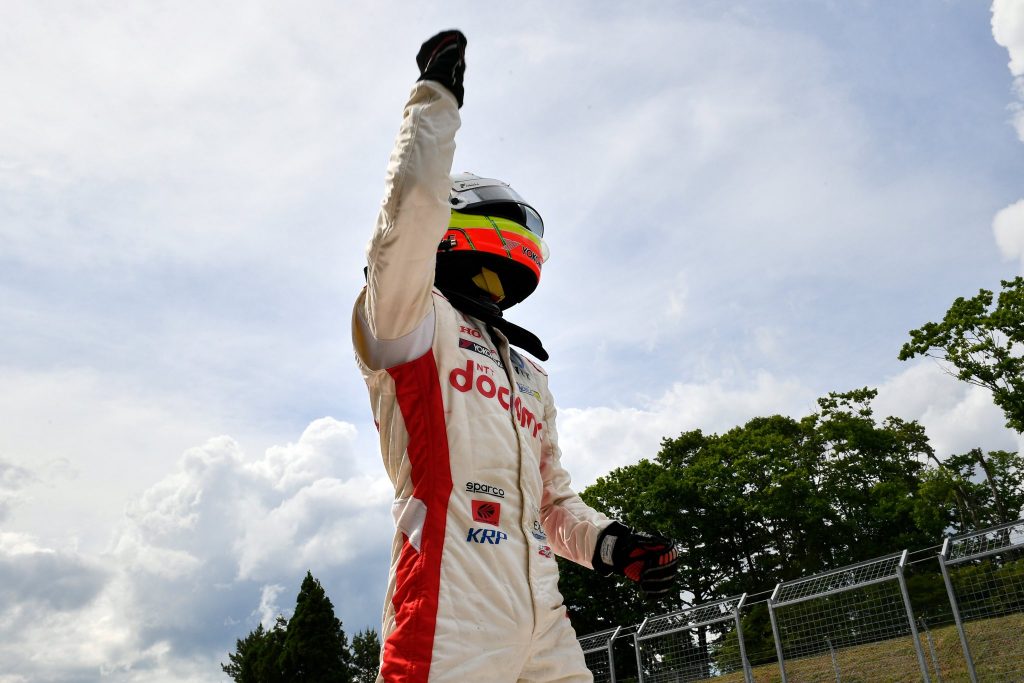 "It's been a season that the win looked like it was in reach, and then out of reach again. So, I am delighted to finally get the win. At the same time, I feel a bit of relief."
2. After you took over P1 in the race at Sugo, what were you thinking from that lap on throughout the rest of the race until you took the checkered flag?
"Until I reached the point to where there were only 15 laps remaining in the race, I pushed as much as I could. After that, I went into defense mode and tried to put as little burden on my car as possible. I continued to pray until I took the checkered flag that I could finish the race without any trouble."
3. You are now 3rd in the points standing with 3 races left. Do you feel that a possible season championship is within your grasp?
"Yes, of course. There is still a good chance that I could win the championship."
4. Of those that congratulated you on your win, whose words meant the most to you? Why?
"Absolutely my wife. She has supported me through the tough times, so thanks to her support, I was able to get the win."
5. Were you surprised by the number of people who congratulated you on your victory?
"Yes, I was moved by the number of people who congratulated me on my win. It honestly encourages me to fight even harder."
6. Of all the wins you have had in your racing career, which one brought you the most satisfaction? Why?
"When I won in the top class of karting. I had a huge amount of pressure on me, and after I won, I remember crying."
7. With a win, does your value as a Honda works driver go up? If so, how?
"I'm not sure if my value went up, but all manufacturers are looking for fast drivers. They aren't looking for drivers who just win, but ones that can become a champion. Knowing that motivates me on a daily basis to become the absolute strongest competitor I can be."
8. What part of racing is your weak point? Why? Do you concentrate on trying to overcome that weakness?
"I think that I need to work on my mental strength. One way I try to overcome that is by keeping my emotions at bay."