"I've Got to Take it to the Next Level to Win the Championship"
2021年8月26日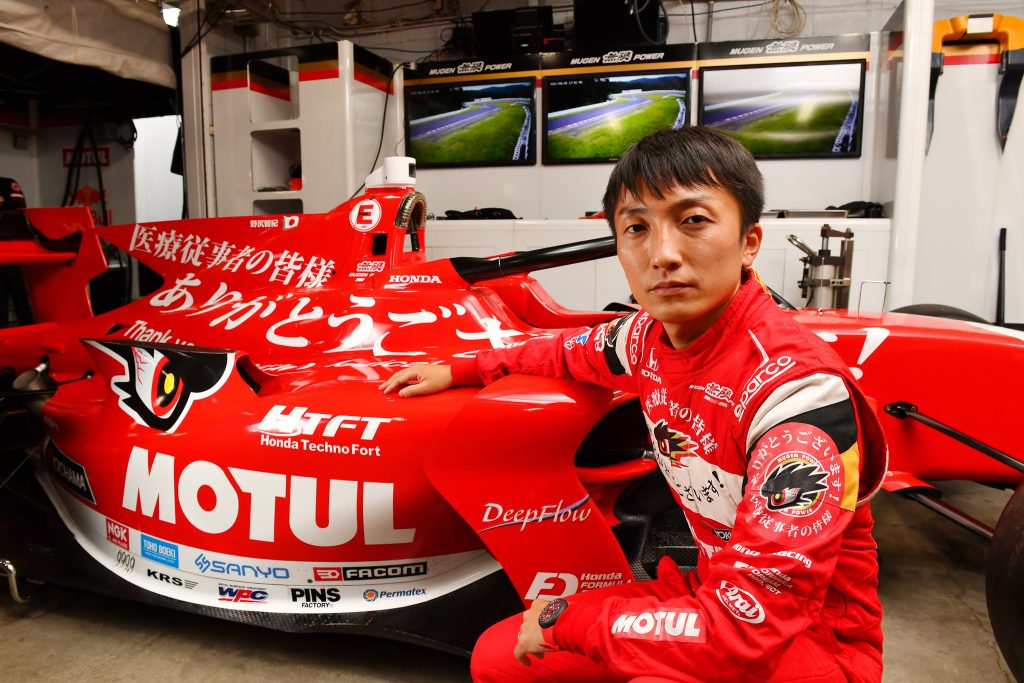 We sat down with Tomoki Nojiri for an interview during the interval between Rd. 4 at Sugo and Rd. 5 at Motegi. Nojiri, who grew up battling asthma, spending more time in the hospital than at home at times as a youngster, began karting at his father's suggestion when he was 5 years old. Nojiri took to karting, unlike the other sports he tried such as swimming and judo. His parents saw how he reacted to karting and made the decision to enter him in competitions. This is where he found out how quick he was. Something that he is still known for today.
When Nojiri was in 4th grade, he won the Eastern Japan Junior Karting Championship. While he was a sixth-grader at Autobacs Karting School, he began to get noticed. This led to him eventually being sponsored by Autobacs. After stepping up into All Japan Junior Karting when he was in 8th grade, he raced against rivals like Yuji Kunimoto and Katsumasa Chiyo.
Nojiri won the FA Class in the All Japan Karting Championship with a come from behind victory in the last race when he was a junior in high school. This is when he began considering possibly racing professionally. He raced in Macau, in what was his last race in karting. He competed against top karters from Europe in a time trial, where Nojiri recorded the fastest time. This caught the eye of the owner of Italy's Tony Kart. Nojiri was asked "would you like to come to Europe to race?" Nojiri accepted. Being away from his family, friends, and not knowing the language was hard on Nojiri while living in the small village Tony Kart was located in. But Nojiri looked back on that year in Italy as a time that helped him grow.
2011(photo ©SFLA)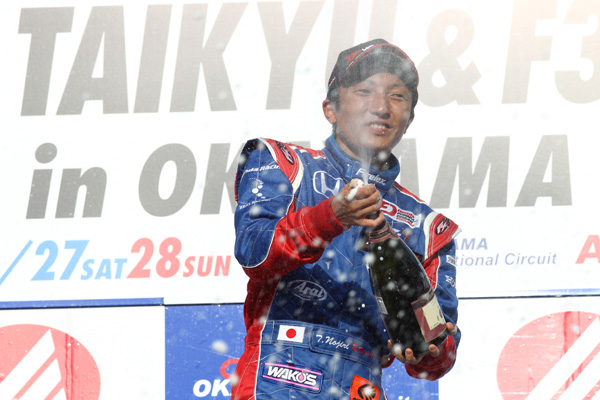 After returning to Japan in 2008, Nojiri began racing at SRS-F (Suzuka Racing School). This was the first time he drove a formula car. After struggling to learn how to maneuver the car at first, Nojiri, who absolutely didn't want to lose out to rival students, ended up graduating at the top of his class. He received a scholarship to race in the SFJ category, where he finished 5th both seasons, which may not have been enough to step up into the next category. At the same time however, he drove in F4, This is where those at Honda saw Nojiri's speed and driving skills.
2014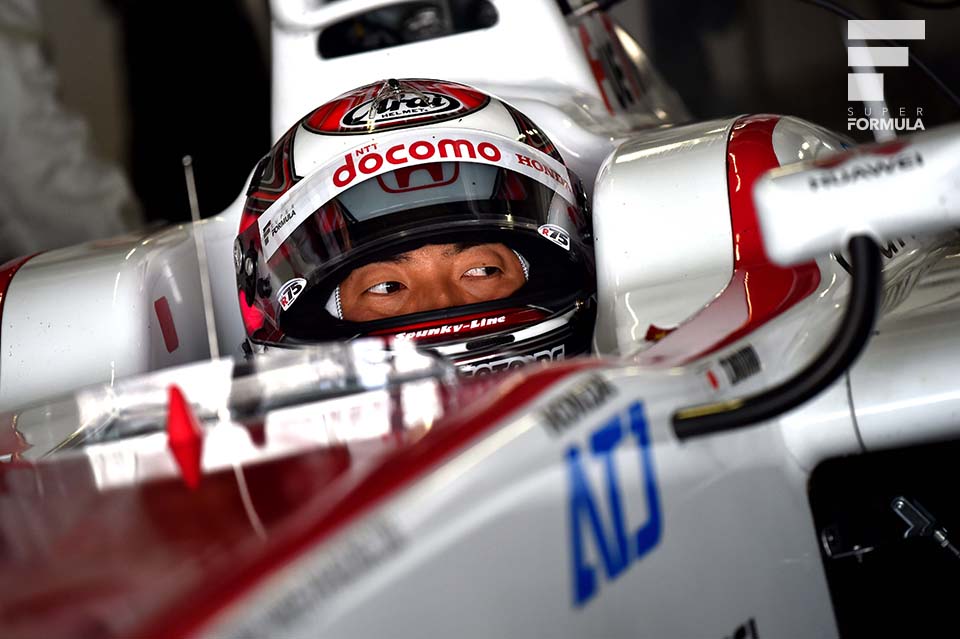 In 2011, Tomoki began driving in F3. After struggling a bit over the first two seasons, he moved to Toda Racing. Nojiri was able to visit the podium several times, helping him to secure an overall 4th place finish for the season. Next stop for Nojiri was Japan's top racing category, Super Formula.
2014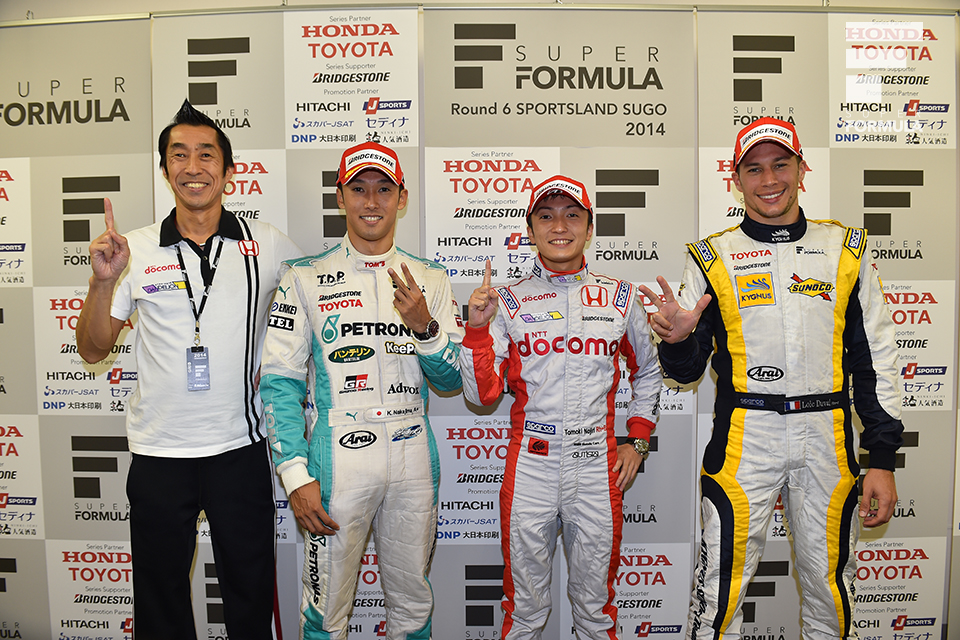 As Super Formula was just rolling out the SF14 chassis, it was an equal playing field for all drivers per se. In just his 4th race, Nojiri was able to make it into the front row. Then in his 6th race, from the front row, he went on to capture his first victory at Sportsland Sugo. As the series had mostly veterans driving, it was a tall order for a rookie to get a victory in their first season in Super Formula. This helped Nojiri to begin garnering more attention.
2016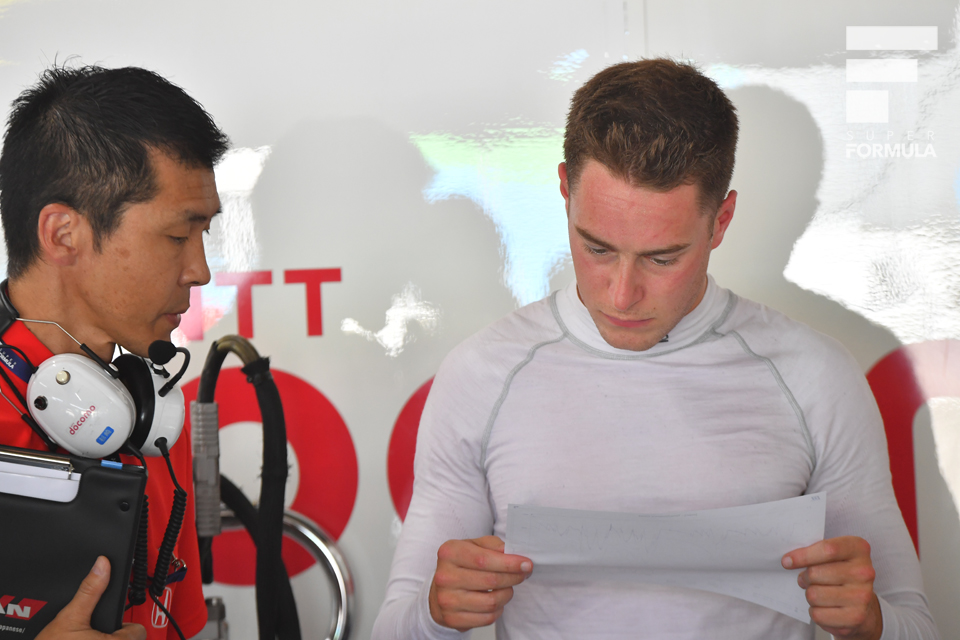 In his 3rd season, Stoffel Vandoorne came in as Nojiri's teammate. Vandoorne was just fresh off winning GP2 and was scheduled to step up into Formula One the next season. Nojiri's thinking was, just like when he karted "if I push hard, I can finish with the same time as him." But in damp conditions in Rd. 3., Vandoorne ran on different lines than the other drivers in those conditions. He won pole position for the race. Nojiri saw something from Vandoorne that nobody had ever taught him. So he added that to his arsenal. Nojiri keeps Vandoorne's data logger printout as a memento. From there Nojiri just didn't simply "drive" anymore, because it was a sort of awakening for him. He put much more thought behind his driving after that. "From last season, I can watch onboard video now and can see what set up most other drivers are using."
2019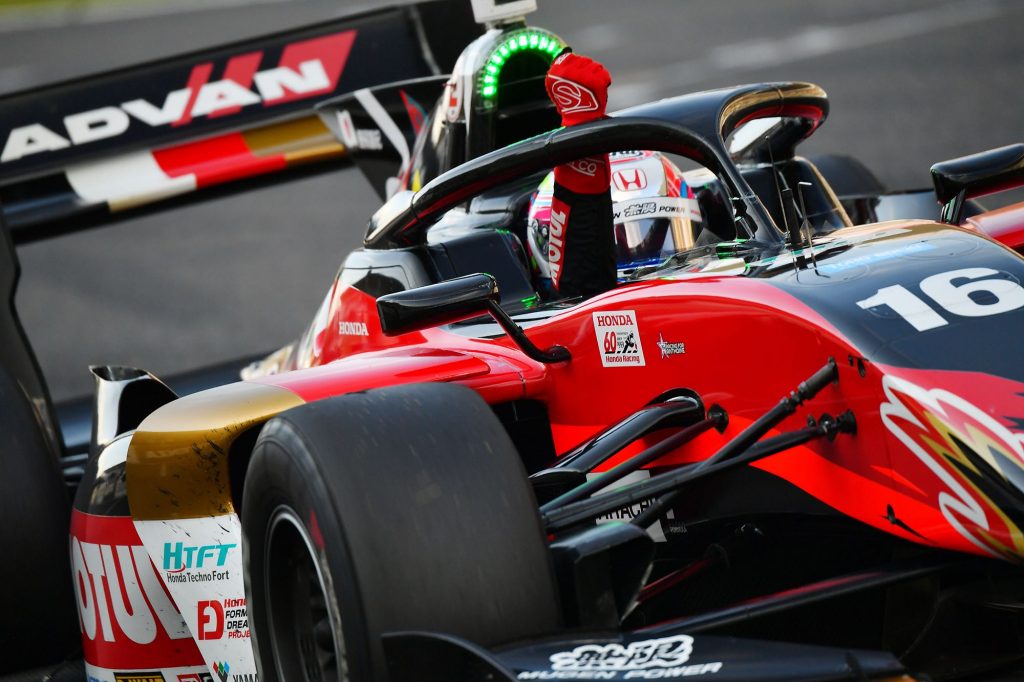 Nojiri spent a total of 5 years at DOCOMO TEAM DANDELION RACING, having other teammates after Vandoorne departed for Formula One. During qualifyings, Nojiri had the speed, but just wasn't able to put it all together in races. The key to what he needed just didn't seem to be there. At one point, he even had concerns about losing his seat.
In 2019, Nojiri took the spot of the previous season's champion Naoki Yamamoto at TEAM MUGEN. It took him most of the season to settle in with his new team and teammates, but he was able to get a win in the last race of the season. From there, both he and his new team were in sync. Then the pandemic hit. Going into the new season on the same page with his team and a new level of confidence, it was a blow to see the entire race calendar put on hold. After the season began, the team started bringing more ideas on how to set the car up. In the final race of the 2020 season, with the title on the line, Nojiri captured pole. Unfortunately, he had car trouble during the race, and missed out on the championship. But he may have gained much more insight from that. The key to what seemed to have been missing was working as one together with his team. Now Nojiri is even more prepared to become champion, with the help and support of his team.
Nojiri won the first 2 races of the 2021 season. He started in 7th in Rd. 3 and 10th in Rd. 4, but was able to finish the races in points, something he hadn't seemed to be able to do in previous seasons. He now sits top in the point standings going into Rd. 5 at Twin Ring Motegi. But Nojiri told us "I've got to take it to the next level to win the championship." Obviously he knows what needs to be done to win the title.