Nojiri Wins 3rd Race of the Season in Impressive Style
2021年8月29日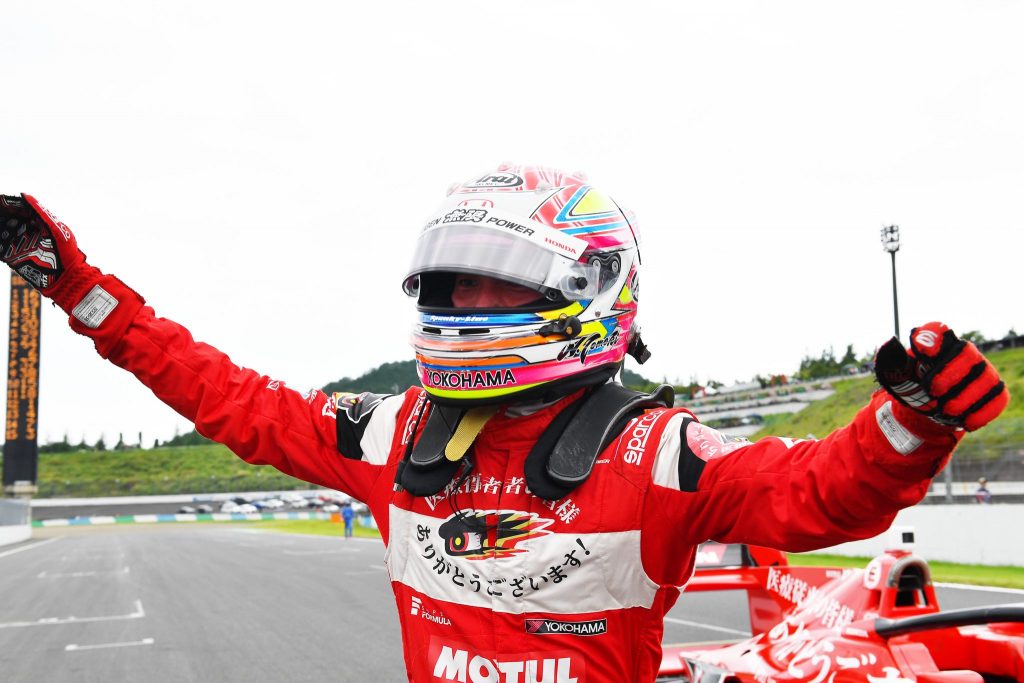 The 2021 Super Formula Rd. 5 race was held at Twin Ring Motegi under cloudy, hot & humid conditions (31℃ temp/36℃ track temp). Points leader coming into the race, Tomoki Nojiri, was the polesitter.
Nojiri was able to get off to a good start to the race, so it was Nojiri in P1, Yuhi Sekiguchi P2, Nobuharu Matsushita P3, all maintaining their starting positions in the race. Ryo Hirakawa jumped up into P4 from a P6 grid start.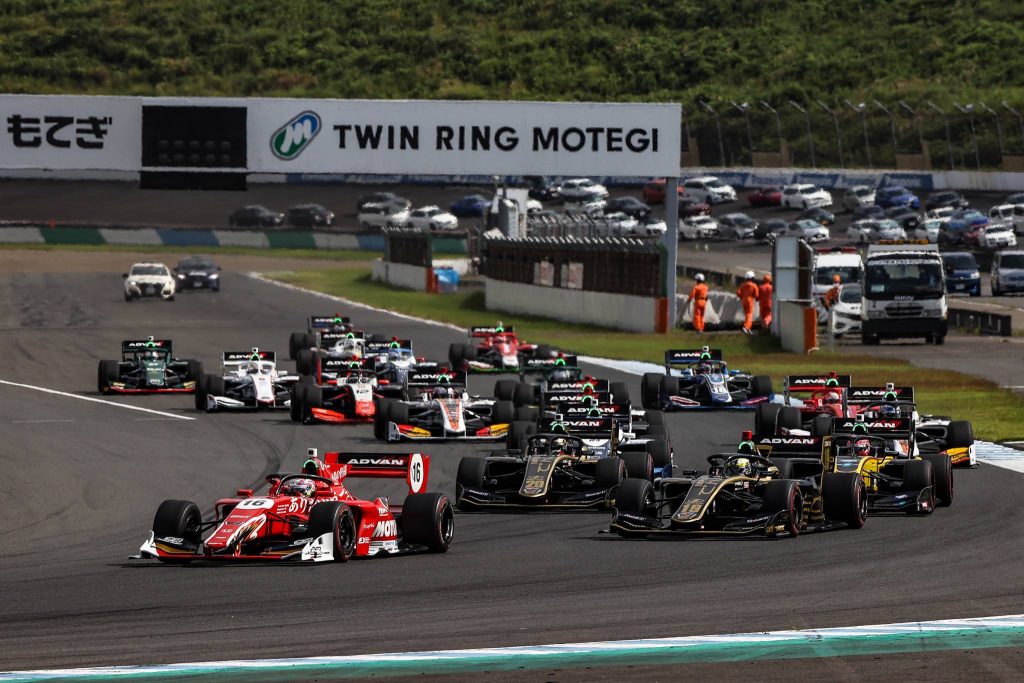 An accident occurred on the first lap of the race in the middle of the pack, due to cars jockeying for position in heavy traffic. The result was Nirei Fukuzumi, who was 3rd in points coming into Rd. 5, being forced to retire because of damage to his vehicle that got stuck in the middle of the tarmac–bringing out the safety car. The cars of P1 Nojiri, P2 Sekiguchi, P3 Matsushita were not affected by the accident, and kept that order after the safety car went in. Sekiguchi headed to the pit for fresh boots on lap 10, giving way to teammate Ryo Hirakawa taking over the P3 spot temporarily. On the next lap, Nojiri changed tires, and Matsushita followed suit 4 laps later. Hirakawa led the race after that and tried to build a lead good enough to try to maintain his position after he headed to the pit for new tires on lap 25. He wound up back on the track in P4, then began hot pursuit of Matsushita. Matsushita relentlessly held off Hirakawa's attack.
Nojiri's car was just too fast for any of the other drivers to handle on this day, helping him to cash in on his 3rd victory of the season with 2 rounds to go. Nojiri now has 76 points to P2 finisher for this race Sekiguchi's 39.5 points. This jumped Sekiguchi up into 3rd place in points. P6 finisher in the race, Toshiki Oyu, maintained his 2nd place ranking in points with 41. Matsushita finished this race in P3, and Hirakawa in P4. Sena Sakaguchi was P5.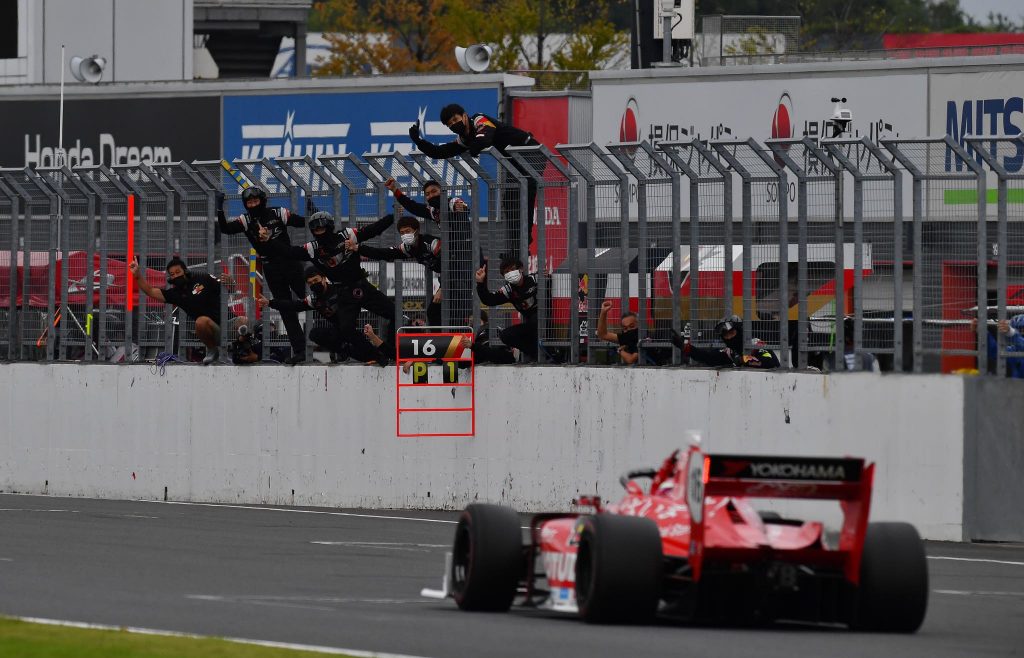 P.1 Tomoki Nojiri(TEAM MUGEN)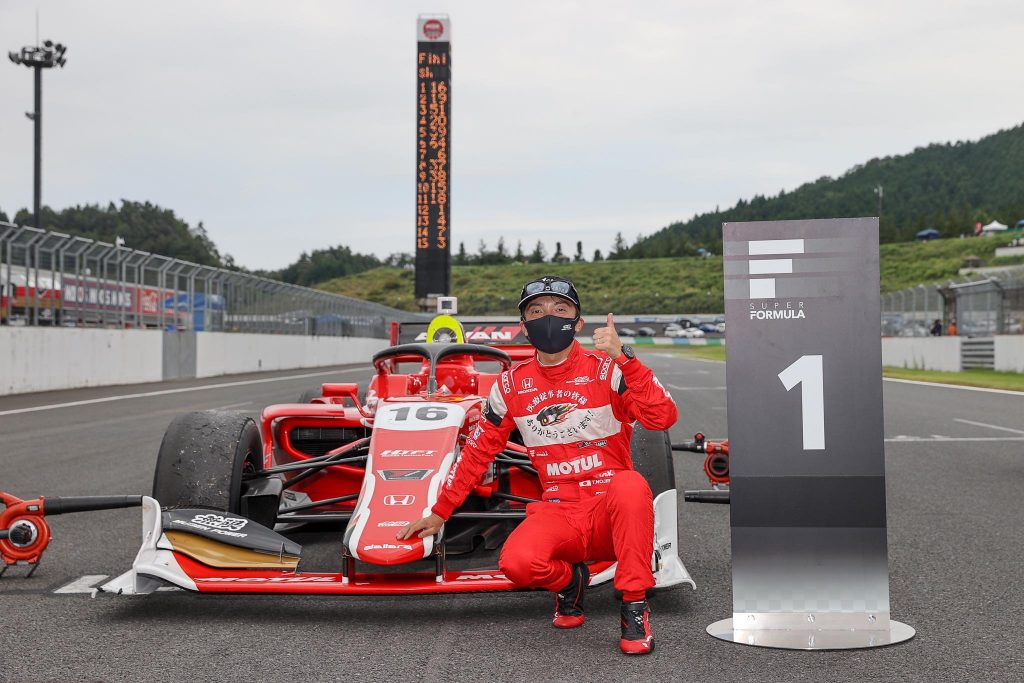 P.2 Yuhi Sekiguchi(carenex TEAM IMPUL)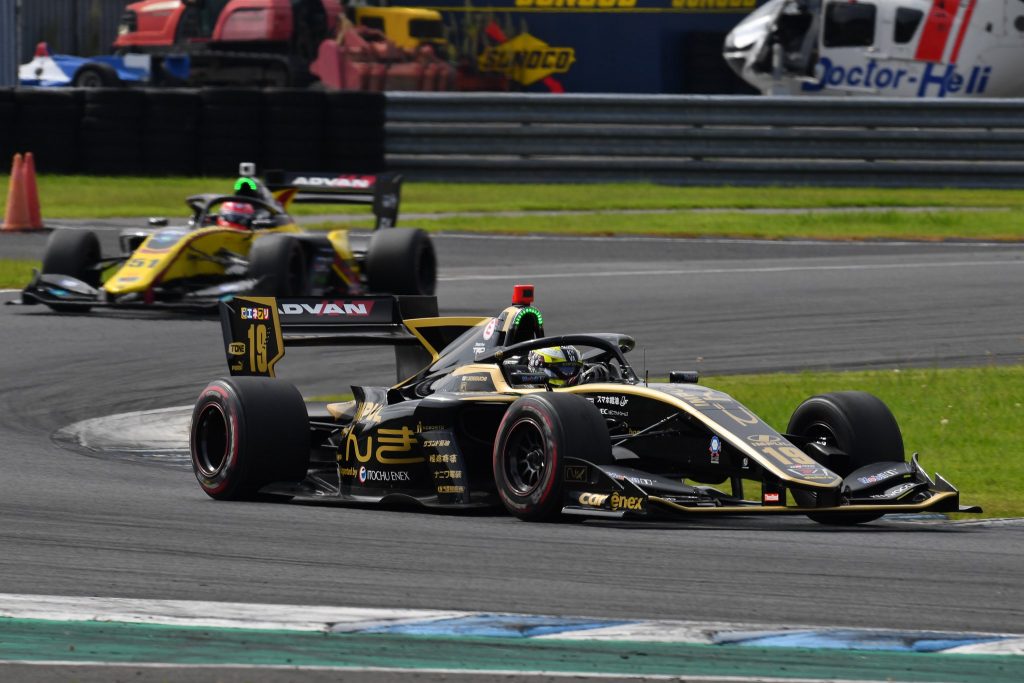 P.3 Nobuharu Matsushita(B-Max Racing Team)