Otsu Takes Pole in Rd. 6 Qualifying
2021年10月16日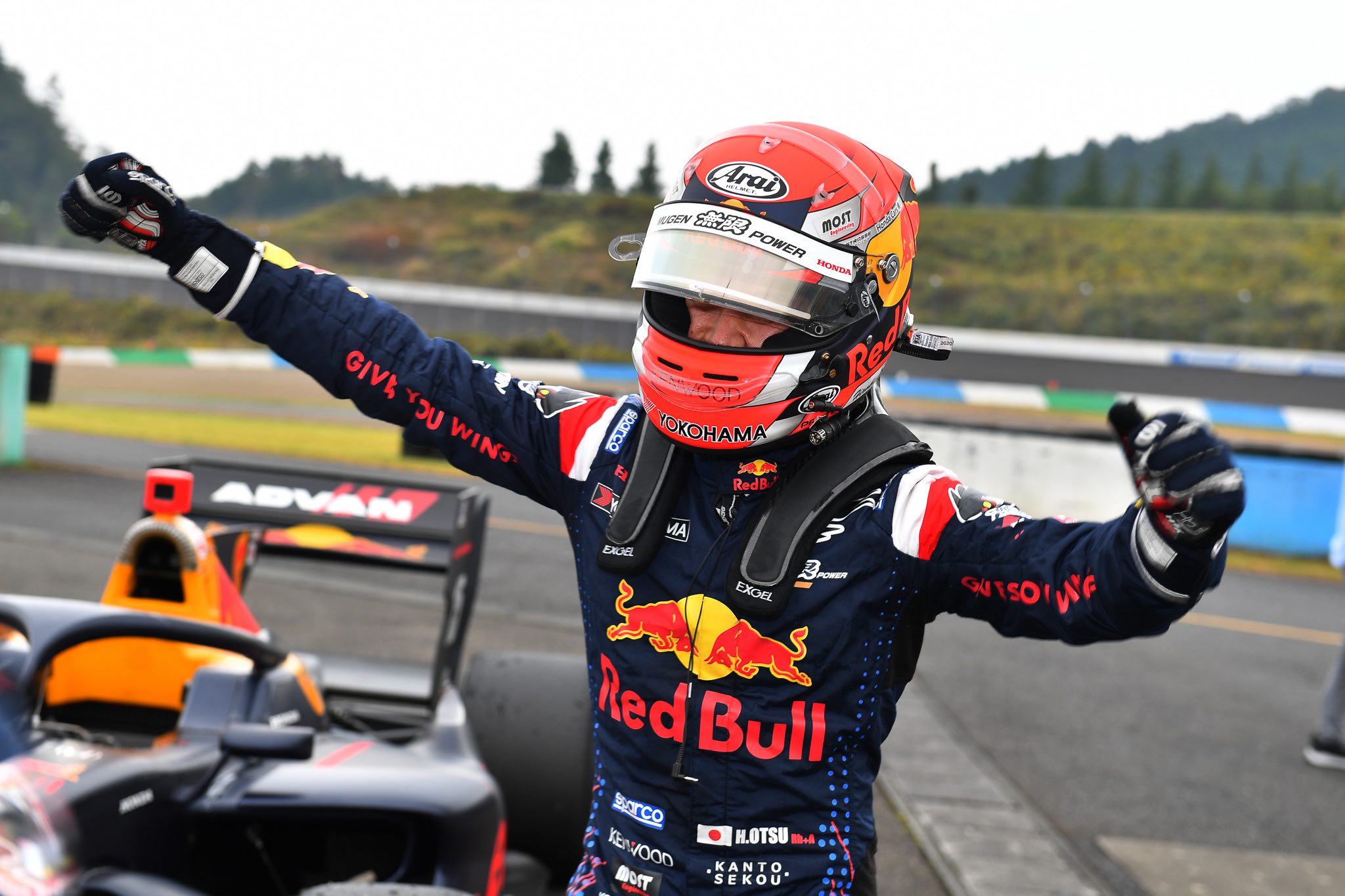 The Super Formula Rd. 6 qualifying at Twin Ring Motegi took place under cool weather conditions of 20℃ (24℃ track temp.) on Saturday October 16, 2021. It had rained just 20 minutes prior to the start of qualifying, but the track was mostly dry by start time.
The 19 cars were broken down into Group A and Group B for Q1 and Q2. In Q1, Kamui Kobayashi, fresh off his first victory at 24 Hours of Le Mans, went onto the rumble strip at the mouth of the tunnel, causing him to lose needed friction and crash into the wall. This brought out a red flag to temporarily stop the session. After the re-start, the drivers had just 2 min 30 sec of the 10 min session left to try to heat up their tires and get in a flyer. Nirei Fukuzumi did just that, finishing P1 in Group A. in Group B, Tomoki Nojiri took P1.
For Group A in Q2, rain started to fall on the track mildly as the session began. Kenta Yamashita ended up taking P1, while surprisingly, title contenders Nirei Fukuzumi and Ryo Hirakawa were both knocked out of qualifying..
Nobuharu Matsushita was the only car in Group B of Q2 who had slicks on, but just couldn't seem to find the grip he needed to move him up higher than P6. Yuhi Sekiguchi stuck to wet tires from the onslaught, which paid off for him, as he finished P1.
In Q3, Hiroki Otsu took a huge gamble in damp conditions by opting for slick tires. It appeared that wet tires were going to be the tires to win pole. But on his last two laps, the tarmac started drying out, helping Otsu to set the top time in Q3. It was Otsu's first pole in Super Formula. In P2 was Naoki Yamamoto, P3 Nojiri, P4 Yamashita, P5 Sena Sakaguchi, P6 Yuhi Sekiguchi.
QF P.1 Hiroki Otsu(Red Bull MUGEN Team Goh)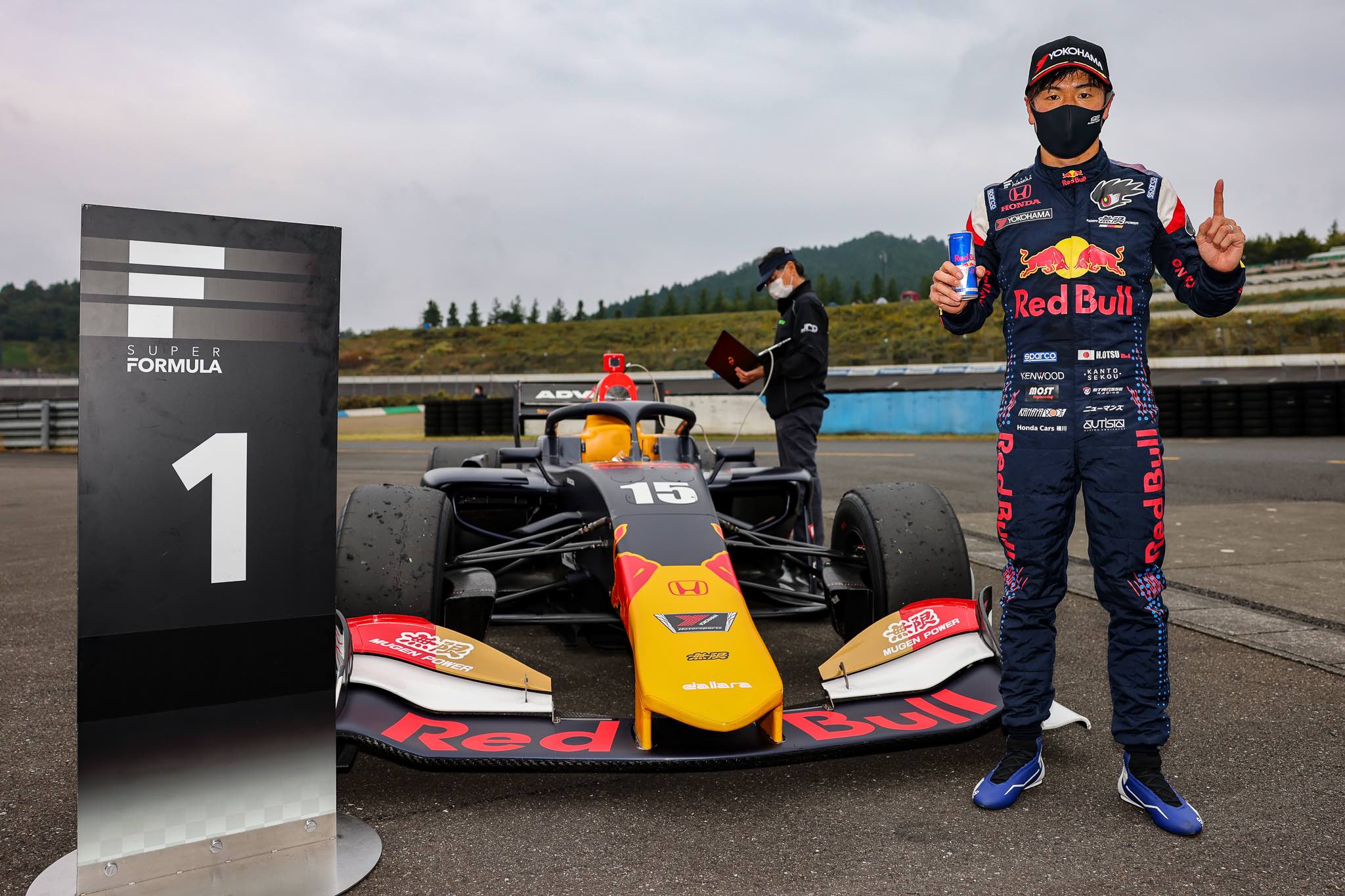 QF P.2 Naoki Yamamoto(TCS NAKAJIMA RACING)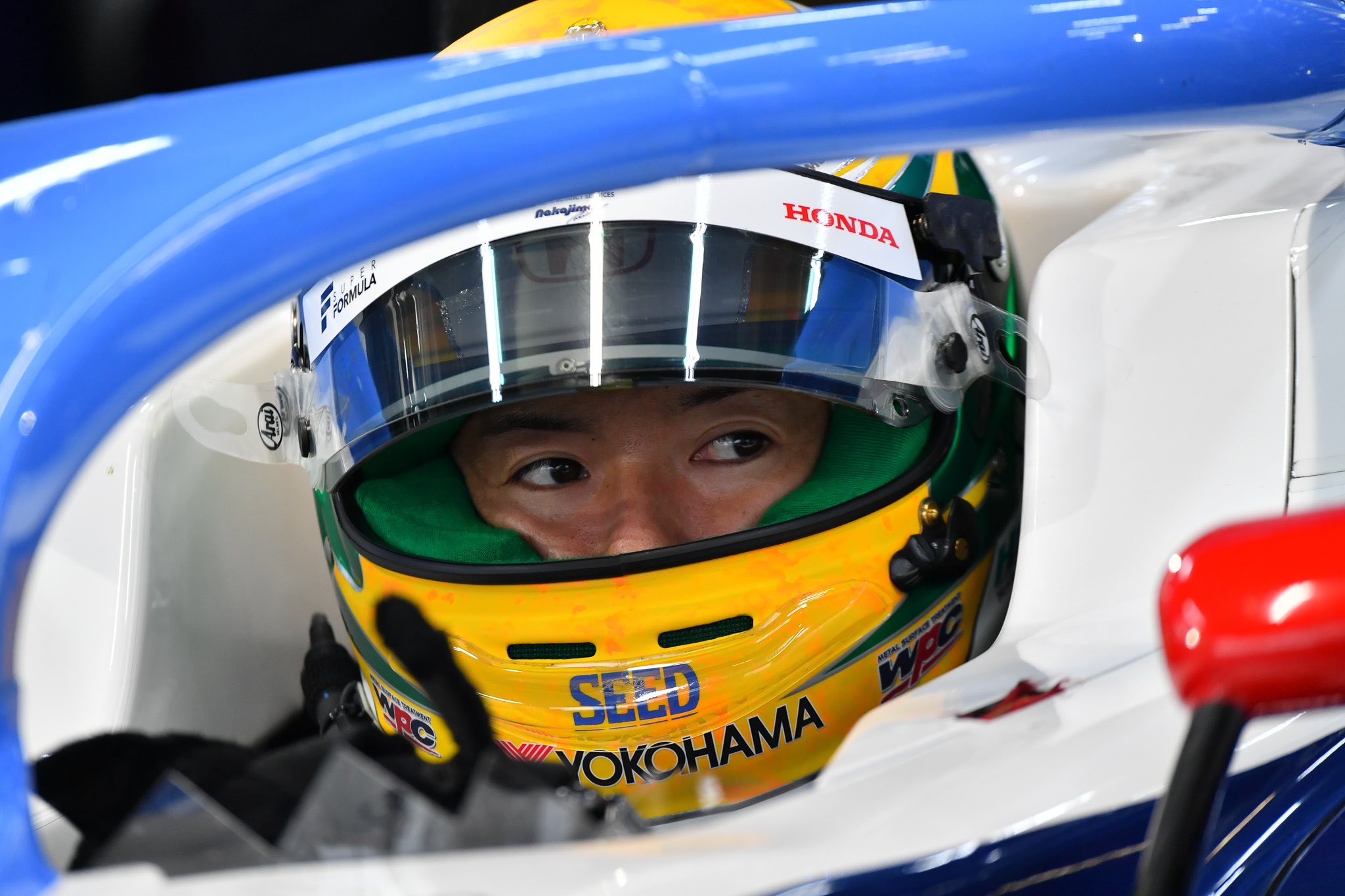 QF P.3 Tomoki Nojiri(TEAM MUGEN)