Tomoki Nojiri Wins Drivers' Championship
2021年10月17日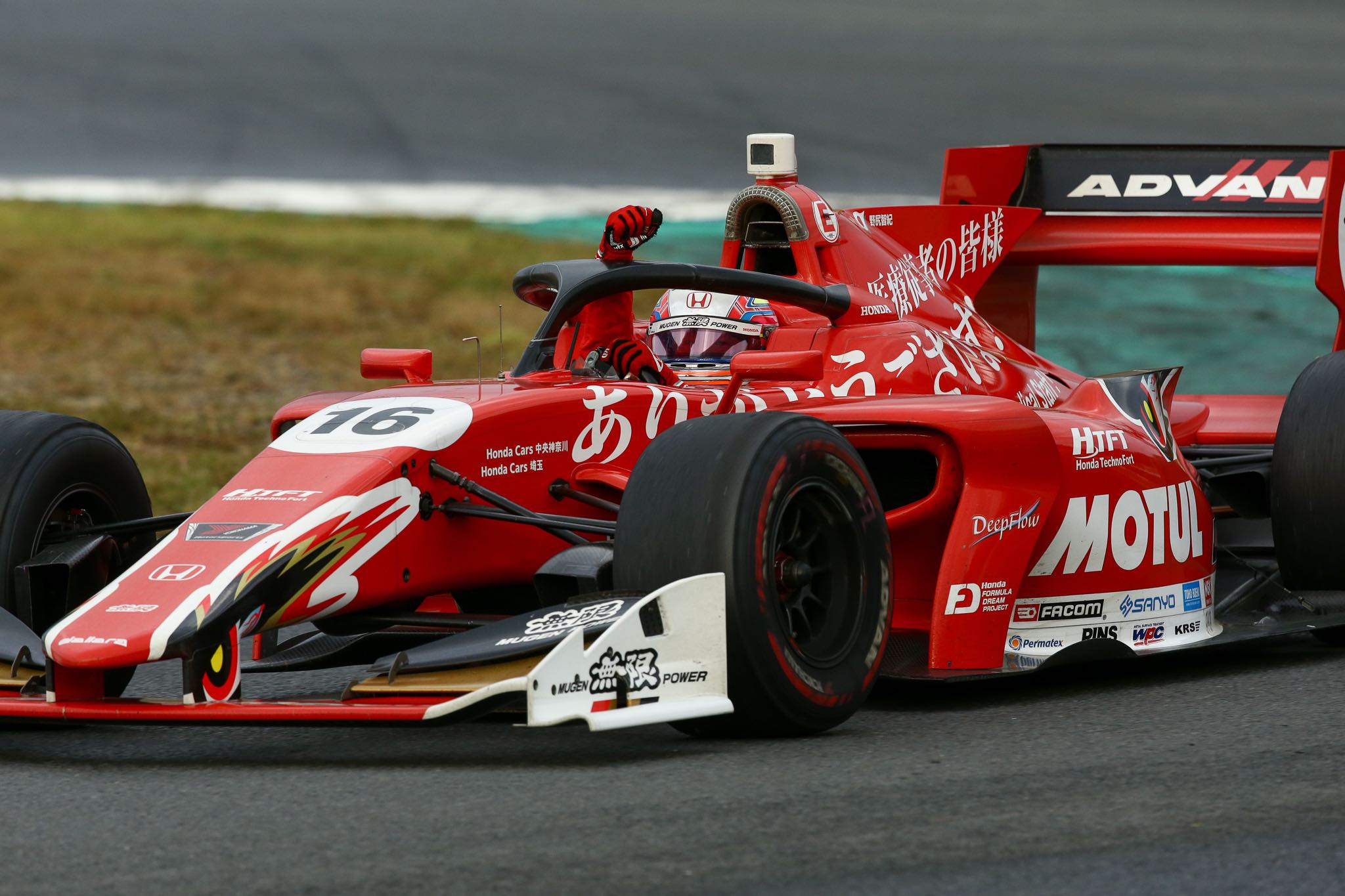 Tomoki Nojiri came into Rd. 6 at Motegi being the only driver who could win the championship outright based on his own performance (76 points). Toshiki Oyu with 41 points, Yuhi Sekiguchi with 39.5 points, Nirei Fukuzumi 34 points, Ryo Hirakawa 31 points, were the other drivers left with a mathematical chance to win depending on today, and the outcome of Rd. 7.
Nojiri started the race in P3, but fell behind in the first corner, as it appeared Sena Sakaguchi's machine came into contact with Nojiri's machine. Nojiri was passed by several cars after that, and dropped down to P8 at one point.
In the after race interview, Nojiri said that "it was a tough race at the start, and that he dug deep to find the courage to help him fight during the second half." That he did, making it all the way up into P5, where he finished the race. That garnered him enough points to win the Drivers' Championship. It was the first time a driver had won the championship prior to the last round since Loic Duval did it in 2009, when the series was known as Formula Nippon.
Nojiri began his career in Super Formula after joining the series in 2014. His highest finish in the championship was 4th in 2019. Always known for his speed, Nojiri had been the hottest driver on the grid since the last part of 2020. He won 3 races this season, and picked up points in the other 3 rounds he has raced in thus far in 2021.
Nojiri credited his team, TEAM MUGEN, for their support and continuous efforts to get better race by race.