2021 Super Formula Rd. 7 Preview
2021年10月26日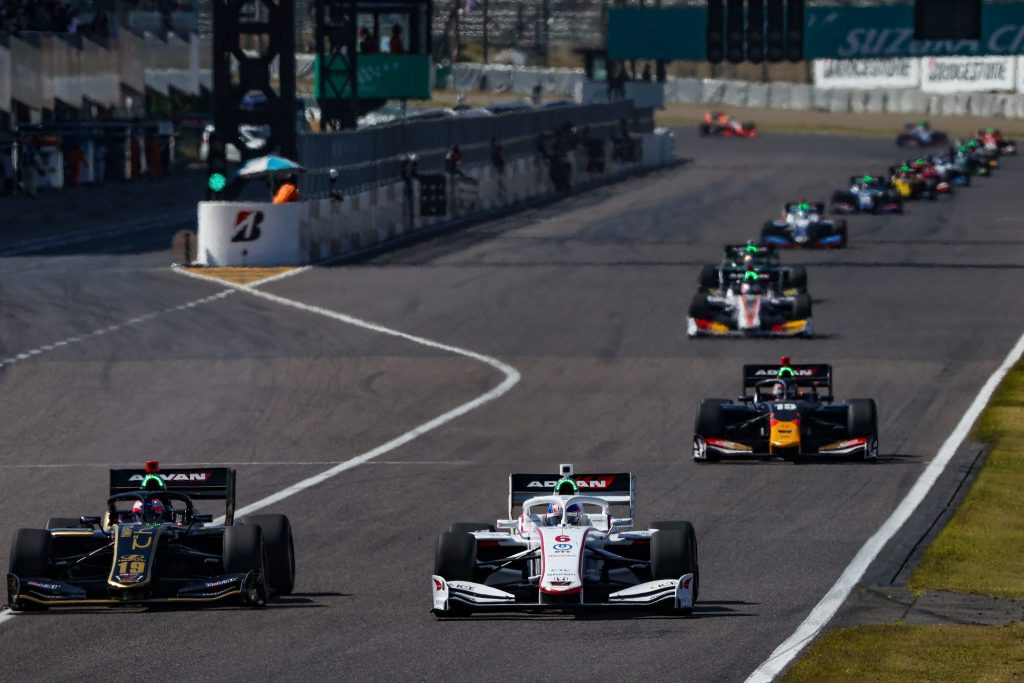 The 2021 Super Formula finale will be held at Suzuka Circuit on October 30th & 31st as part of the 20th JAF Grand Prix Suzuka. Tomoki Nojiri sealed the deal in Rd. 6 at Motegi to be the first driver to win the season title prior to Rd. 7 since 2009. His 3 victories and 3 finishes in the top 6 throughout the first 6 rounds this season were more than enough to help him bring home his first Super Formula title. His team is still in the hunt for the Team Championship title, so it could be a double-title for TEAM MUGEN.
There is still a lot of racing to be done in Rd. 7. Especially if Yuhi Sekiguchi, who currently stands 2nd in points has anything to say about it. Sekiguchi gave it a valiant effort at Motegi in Rd. 6 to try to put off Nojiri's title hopes at least until Rd. 7, but Sekiguchi needed a win. Unfortunately, his efforts were spoiled by Hiroki Otsu, who stole a lights to flag victory from the rest of the field to win his first Super Formula race.
Sekiguchi has 47.5 points heading into Rd. 7, with Toshiki Oyu in 3rd place with 41 points, Sena Sakaguchi, who finished 2nd at Motegi in Rd. 6, has 35. 5 points and is in 4th place. Nirei Fukuzumi, who won his first Super Formula race in Rd. 4 is in 5th place with 34 points, Otsu is in 6th with 33.5 points, and the much-heralded Ryo Hirakawa is 7th at the moment with 31 points. Nobuharu Matsushita, who has raced solid this season, is 8th with 30.5 points.
Teammates Sekiguchi and Hirakawa have a chance to not only finish high up in the season championship, but also possibly bring home the Team Championship to carenex TEAM IMPUL. Fukuzumi and teammate Tadasuke Makino could also potentially secure a Team Championship for DOCOMO TEAM DANDElION RACING at Suzuka.
"Mr. Suzuka," Naoki Yamamoto finished P2 in qualifying at Motegi and looked good in the race until he was forced to retire. Yamamoto probably got a very good dose of confidence in that round for what has been an otherwise disappointing season for the 3-time Super Formula champion. Yamamoto will absolutely be out to win at Suzuka, as will teammate Toshiki Oyu.
With the announcement of "SF NEXT 50" on October 25th, there will be lots of new and exciting things in store for fans from Super Formula in 2022!
Check out Rd. 7 race coverage on Red Bull TV, motorsport.tv, or on REV TV Canada. Red Bull TV will also deliver all qualifying action to viewers around the world.