2021 Super Formula Manufacturer & Rookie Test Day 1 Report
2021年12月8日
Toshiki Oyu(TCS NAKAJIMA RACING)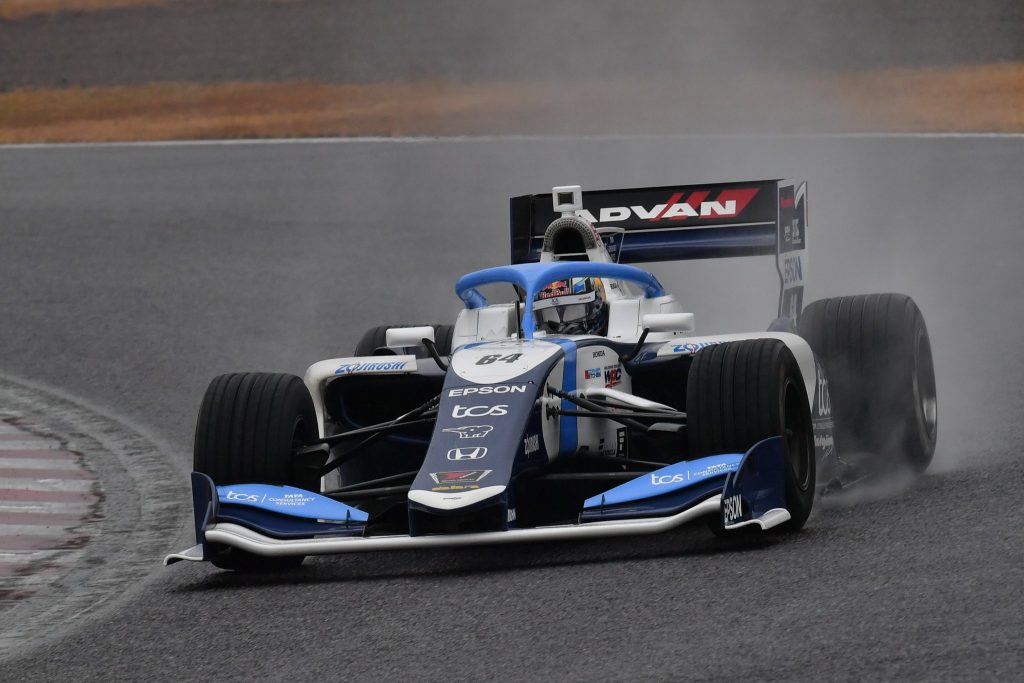 It's been over a month since Nirei Fukuzumi of DOCOMO TEAM DANDELION RACING won his 2nd race of the season in the 2021 finale. Today saw the start of 3 days of testing at Suzuka Circuit. The first two days (Dec. 7 & 8) will be manufacturer testing days, and the final day (Dec. 9) will be for rookie testing
The first session started at 8:45 a.m. in 12℃ cold, rainy conditions. In this session, Kazuki Nakajima, who just announced his retirement from racing the day before, tested in place of regular driver Kazuya Oshima (ROOKIE Racing). In addition, Tadasuke Makino (DOCOMO TEAM DANDELION RACING) drove car #5 and Hiroki Otsu (DOCOMO TEAM DANDELION RACING) drove car #6. Fukuzumi drove for THREEBOND DRAGO CORSE in the #12 car in place of Tatiana Calderon. In addition to those driver and team changes, rookie rookie Ren Sato took the wheel of the #15 car of Red Bull MUGEN Team Goh that Otsu drove during the season.
Kazuki Nakajima(ROOKIE Racing)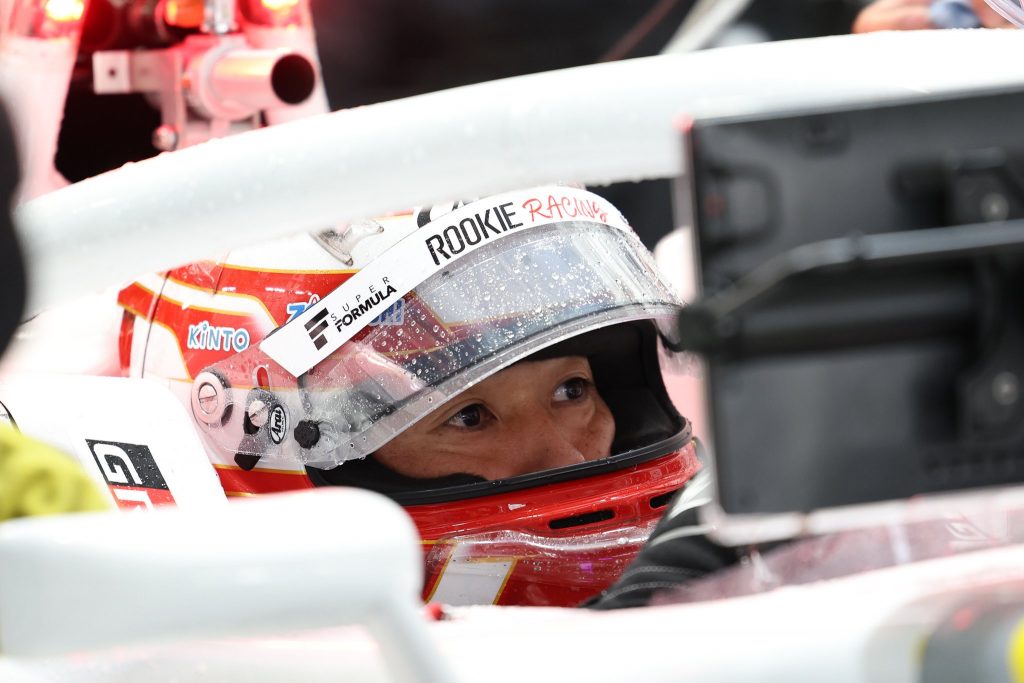 Hiroki Otsu(DOCOMO TEAM DANDELION RACING)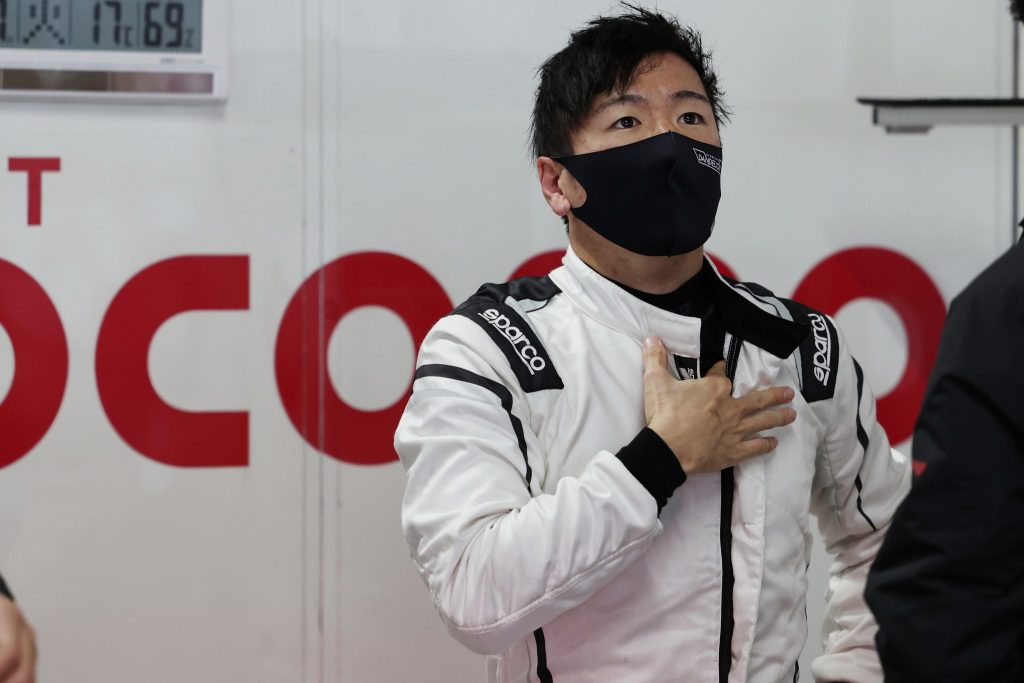 Nirei Fukuzumi(THREEBOND DRAGO CORSE)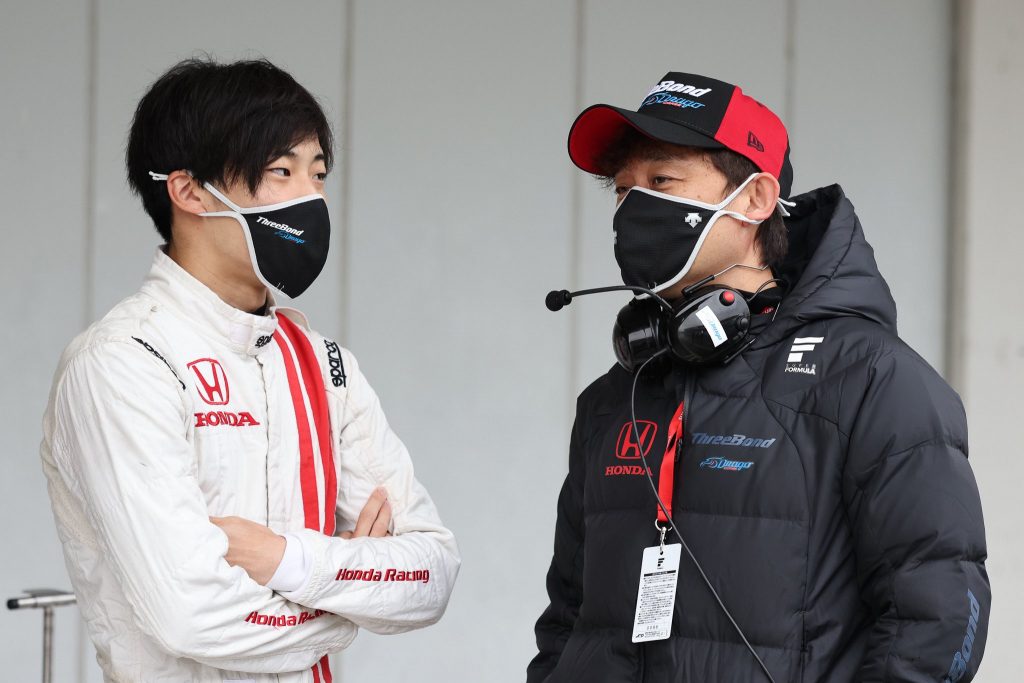 The rain came down hard at the start of the session, causing many to stay in the pits for a bit, while a couple of drivers got some data laps in.
Kazuki was the only driver to stay out on the track and record laps. About 30 minutes into the session, his time was down to 1:57.816. The rain started to weaken, so the others cars began to join Kazuki on track. Among them, Kenta Yamashita (KONDO RACING) recorded a new fast lap of 1:54.584. Following that, Toshiki Oyu (TCS NAKAJIMA RACING), who is known for his driving in tricky conditions, put down a lap time of 1:53.184 and then 1:52.503. Sacha Fenestraz (KONDO RACING) bested Oyu's times with a 1:52.322 lap. Oyu once again stuck the fastest lap after that with a time of 1:51.935.
1 hour and 4 minutes into the session, the red flag came out due to 2021 season champ Tomoki Nojiri going off course in his TEAM MUGEN car in the hairpin. The session restarted with 45 minutes remaining. Makino, Sena Sakaguchi (INGING MOTORSPORT), Otsu, Ryo Hirakawa (TEAM IMPUL) and others recorded laps in the 1 minute 52 second range. Yuhi Sekiguchi (TEAM IMPUL) had a lap at the end of the session of 1:51.945, .010 seconds off Oyu's lap. So, it was Oyu with the top time in the Session 1 followed by Sekiguchi in second. Fenestraz was 3rd, followed by Otsu, Sakaguchi, Hirakawa, Giuliano Alesi (VANTELN TEAM TOM'S), and Makino.
Nobuharu Matsushita(B-MAX RACING TEAM)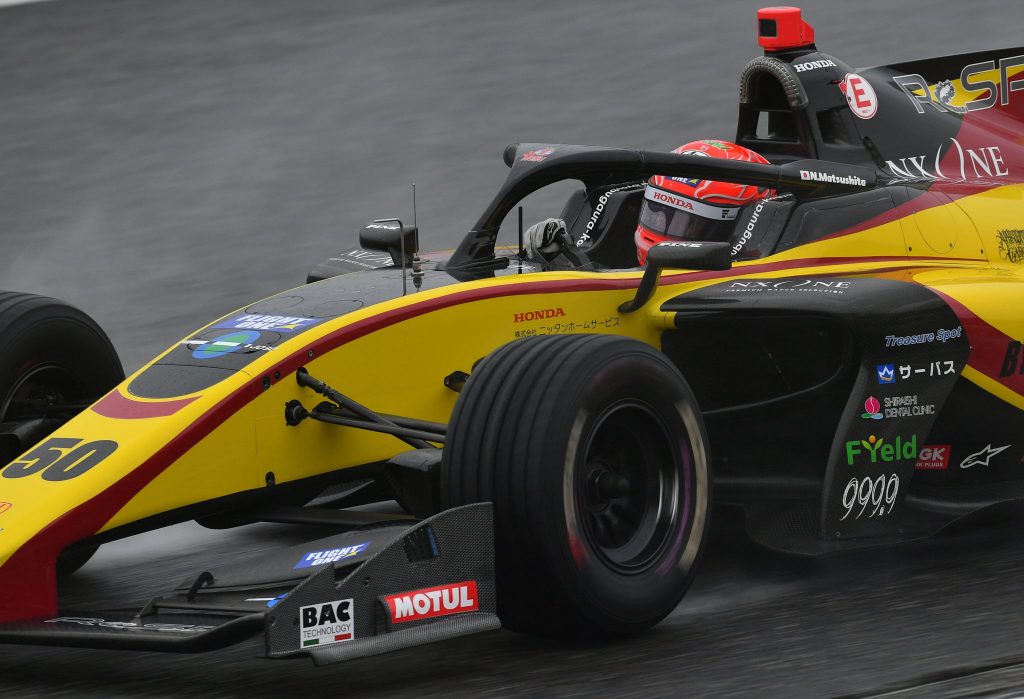 After an interval of about 3 hours, the second session of the day started at 2:00 pm, but the rain kept falling. Half of the cars went out onto the tarmac at the start of the session. There were driver changes for the session. Kazuya Oshima drove car #14, and Car #18 saw driver Yuji Kunimoto (KCMG) replaced by rookie Atsushi Miyake. In addition, Toshiki Oyu (TSC NAKAJIMA RACING) drove the #1 car of 3-Time Super Formula champ Naoki Yamamoto (TCS NAKAJIMA RACING).
The rain began to fall harder, but once it let up, it was Yamashita who went out on course and put in the top time to that point of 1:54.916. However, Yamashita spun out in the first corner immediately after that, which brought out the red flag. Once the session got underway again, Nobuharu Matsushita (B-MAX RACING TEAM) set the time to beat of 1:53.800. Sakaguchi marked a lap time of 1:54.901 which was good enough for 2nd best in the session behind Matsushita. Rain continued to fall hard, making it difficult for drivers to go back out on course to record fast laps. Yamashita finished 3rd in Session 2, followed by Makino, Fenestraz, Otsu, Alexi, and Fukuzumi. Weather conditions for Day 2 of testing are forecasted to be better.