SUPER FORMULA 2022 Season Machine Development
-The Challenge to Create a "Drivers First" and Carbon Neutral Machine"
2022年3月5日
SUPER FORMULA promoter Japan Race Promotion, Inc. (JRP) herein releases the development plans for the formula cars to be used from the start of the 2022 SUPER FORMULA season in April, as well as test cars.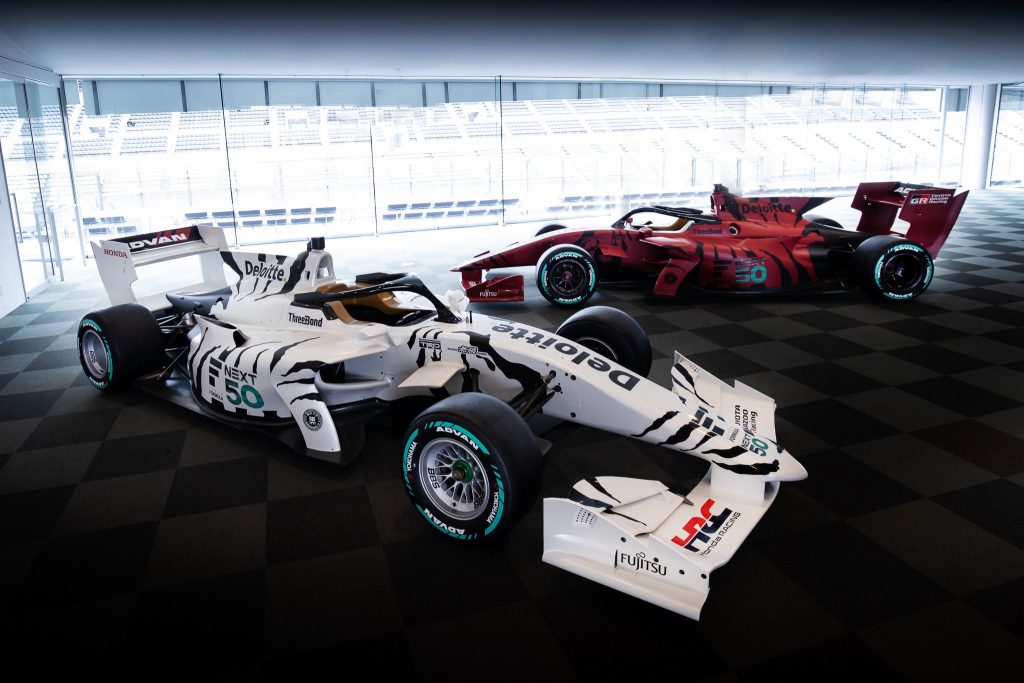 As part of SUPER FORMULA NEXT50 (SF NEXT50) which was announced at the end of October 2021, we will use SUPER FORMULA as [a testing ground for technical development for mobility and entertainment]. In terms of mobility, we will concentrate our efforts on technical development in the following 3 areas:
 
1. For the realization of carbon neutral (materials)(tires) (fuel) testing
2. Improved aerodynamics for drivers to use their skills to the max
3. Appealing entertainment-related car development
Currently carbon fiber is used in the body of racing cars to make them light. We will begin to use hlax, which grows naturally and is a biocomposite material. Compared to carbon fiber, natural fibre parts can reach the stiffness and weight, while cutting CO2 by 85%. Step-by-step, we will begin using this sustainable lightweight material solution which the company Bcomp has developed.
As released on February, 17, 2022, we will continue our partnership with Yokohama Rubber, Inc. beyond the 2023 season, the company that currently provides their ADVAN racing tires to SUPER FORMULA. Yokohama Rubber will use their know-how to help us develop racing tires made out of natural compound agents and remanufactured and other sustainable materials.
We will work closely with both Honda and TOYOTA to test carbon neutral fuels such as [e-Fuel] and [bio-fuel] from the 2022 season for possible use in the future.
Image of Bcomp's materials & Racing tire developed by Yokohama Rubber


In the pursuit of our efforts for carbon neutral, we will also work to make SUPER FORMULA the top-class of racing in the world for drivers, by working to build machines that will allow them to use their skills to the max. In concrete terms, we will improve aerodynamics on our machines to help alleviate the effects from front-running machines to allow more overtaking maneuvers, which will give drivers the opportunity to have more on-track battles, while at the same time giving fans machines to want to cheer on.
In the entertainment realm, as released on January 31, 2022, we will begin development tests using our machines as we work to introduce our digital platform [SFgo].
In order to make the above a reality, we will need to transmit data in real-time from all of the more than 20 cars at all of the SUPER FORMULA circuits we race on. To begin service in 2023, the [300 SFgo Development Supporters] we have advertised for will share their thoughts with us, as we work with them to develop SFgo.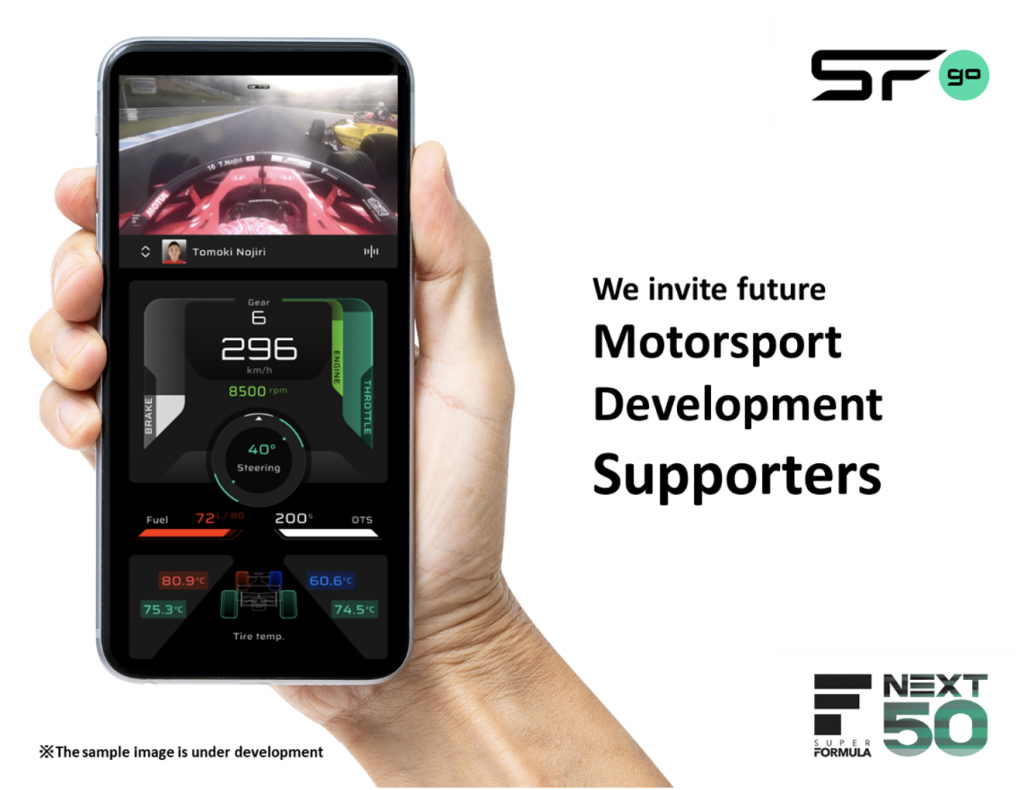 We will use 2 test cars over the 7 SUPER FORMULA events for development of the above. We will provide periodic updates on development progress.
JRP will continue its efforts to contribute to a sustainable motorsport industry and strives to make Japanese SUPER FORMULA one of the world's top races through [SF NEXT50]. Along with our many partners, and fans, we will search for new solutions required by society from motorsport in the future.
The 2022 SUPER FORMULA season kicks off on April 9 & 10 (Sat & Sun). We hope you'll be looking forward to it!
Development Test Schedule
| Round | Circuit | Race Dates | Test Dates |
| --- | --- | --- | --- |
| Rd.1&2 | Fuji Speedway | 4/9&10(Sat/Sun) | 4/6&7(Wed/Thu) |
| Rd.3 | Suzuka Circuit | 4/23&24(Sat/Sun) | 4/25&26(Mon/Tue) |
| Rd.4 | Autopolis | 5/21&22(Sat/Sun) | 5/18&19(Wed/Thu) |
| Rd.5 | Sportsland SUGO | 6/18&19(Sat/Sun) | 6/20&21(Mon/Tue) |
| Rd.6 | Fuji Speedway | 7/16&17(Sat/Sun) | 7/18&19(Mon/Tue) |
| Rd.7&8 | Mobility Resort Motegi | 8/20&21(Sat/Sun) | 8/17&18(Wed/Thu) |
| Rd.9&10 | Suzuka Circuit | 10/29&30(Sat/Sun) | 10/26&27(Wed/Thu) |