2022 Super Formula Rd. 4 at Autopolis Preview
2022年5月14日
It has certainly been a thrilling Super Formula race season thus far in 2022, with Nobuharu Matsushita's magnificent tire management in the rain at Suzuka in Rd. 3 to capture his first victory in the series, as well as the team's, by overtaking defending champion Tomoki Nojiri with just 2 laps remaining. And there was Ryo Hirakawa's victory in Rd. 1 at Fuji Speedway to start the season, and Nojir's win in Rd. 2 also at Fuji.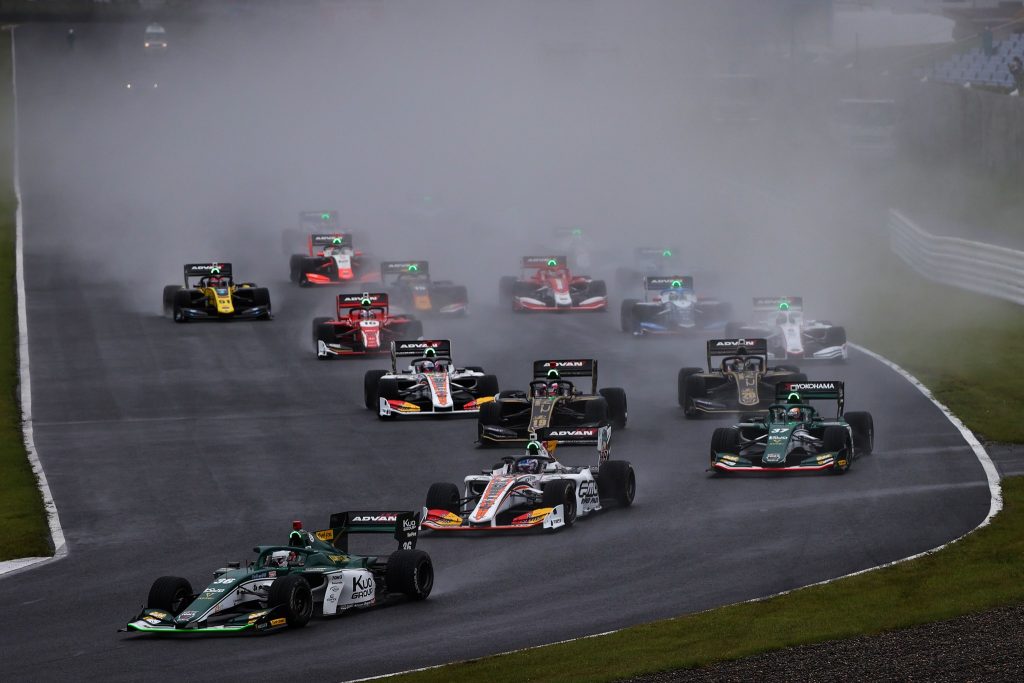 The site for Rd. 4 moves to Autopolis, high atop the mountains in southern Japan near Kumamoto. Rainy season has hit Okinawa early this year, so the usually unpredictable weather at Autopolis may be even more unpredictable than ever for this event. Last season, Giuliano Alesi captured his first Super Formula victory in the treacherous fog and rain at Autopolis while sitting in for Japanese racing legend Kazuki Nakajima. Now with Nakajima gone, Alesi is driving full-time in the series, but is currently in 16th place in the championship. Will it be his time to shine once again?
Tomoki Nojiri(TEAM MUGEN)


Nobuharu Matsushita(B-Max Racing Team)

 
Autopolis has long since been a favorite among foreign-born drivers, as well as those who have raced outside of Japan because of the course layout that runs downhill from the 1st of 19 corners and then uphill in the latter part of the course, with an elevation change of 50 meters. As the air is thin, like in Mexico for F1 races, engineers need to account for that in their car set-ups.
Ritomo Miyata(Kuo VANTELIN TEAM TOM'S)


Ryo Hirakawa(carenex TEAM IMPUL)

Kenta Yamashita(KONDO RACING)


Sacha Fenestraz(KONDO RACING)

 
Now that Matsushita has broken through the elusive victory barrier with his win at Fuji, that could mean much bigger and better things for him this season. Only time will tell, but he has the raw talent and grit that is needed to fight for the championship against the highly touted Hirakawa and defending champion Nojiri. Talents like Sacha Fenestraz, Ritomo Miyata, and Tadasuke Makino have performed well to-date in 2022, as has veteran Yuhi Sekiguchi, Hirakawa's teammate, and Ukyo Sasahara. Toshiki Oyu was expected to be fighting for the championship at this point in the season, but has yet to show his true colors. Autopolis may be the turning point where he can get his engine revving up to top speed.
 
Qualifying is scheduled for a 14:50 start on Saturday, May 21st. There is no Q3 in 2022, meaning that the drivers have to give it their all from the get-go to be able to move on from Q1 to Q2. Who will walk away with pole position for the 42-lap main event race at 14:30 on May 22nd? We hope you'll watch to find out! All the action can be seen on the official Super Formula YouTube channel, so don't miss it!
Giuliano Alesi(Kuo VANTELIN TEAM TOM'S)