2022 Super Formula Rd. 5 at SUGO Preview
2022年6月13日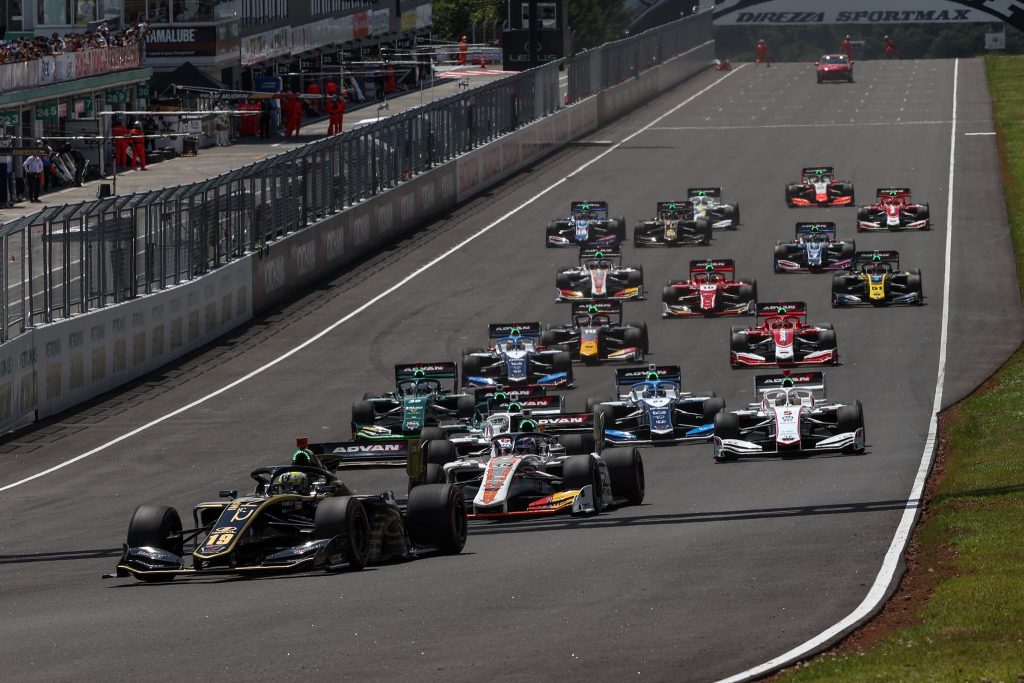 There has been some extremely exciting on-track action in Super Formula this season. Ryo Hirakawa, fresh off a victory in Rd. 4 at Autopolis is the only multiple winner at this point in the season. But, 2021 season champion Tomoki Nojiri leads Hirakawa (60 pts) by 7 points in the championship with 67 points. Sacha Fenestraz, who is driving consistently this season is 25 points behind Hirakawa with 35 points. So, it is currently a two-horse race as we head into Rd. 5 at Sportsland SUGO on June 18th and 19th. The knock-out qualifying, which consists of just Q1 and Q2 this season is scheduled to get underway at 14:00 local time on Saturday. The Rd. 5 race, which will be 53-laps, will kick off at 14:30. All races in 2022 are slated for a 14:30 JST start.
The circuit at Sportsland Sugo is one of the shortest that Super Formula races on. Which makes qualifying in a top spot all so important. That adds the pressure to the drivers and teams even more to have a top-notch performance in Q1, then to shoot for a top spot in Q2.
There has been a lot of overtaking throughout the season, one of the most memorable was in Rd. 3 from race winner Nobuharu Matsushita when he overtook Tomoki Nojiri with just 2 laps remaining at Suzuka to capture his first win ever in the series. Another high-level driving performance from Matsushita, who is currently 6th in points (21 pts), could inch him closer to Tadasuke Makino who is 5th with 22 points, and Ritomo Miyata who is 4th with 27 points. Miyata is qualifying well this season and is driving more consistently than ever. There has also been some impressive driving from rookie Atsushi Miyake as well this season. Both he and rookie teammate Ren Sato have picked up points in multiple races this season and have wowed fans with their skills in qualifying.
Rank.1 Tomoki Nojiri(TEAM MUGEN)


Rank.2 Ryo Hirakawa(carenex TEAM IMPUL)

Rank.3 Sacha Fenestraz(KONDO RACING)


Rank.4 Ritomo Miyata(Kuo VANTELIN TEAM TOM'S)

There will be a mandatory tire change in the 53-lap race, with no refueling, making teamwork in the pits all-so important. Safety cars are no stranger to SUPER FORMULA races at SUGO, so when drivers head to the pits for a tire change, the result could possibly make or break their day.
The Rd. 5 qualifying and race will be streamed live in English on the SUPER FORMULA YouTube channel. Sascha and multiple winner in this series, J.P. de Oliveira, will deliver the in-depth commentary from SUGO. The race will also be livestreamed on motorsport.com and broadcast on REV TV in Canada. We hope you'll join us for all the action!