2022 SUPER FORMULA Rd. 6 at Fuji Speedway Preview
2022年7月10日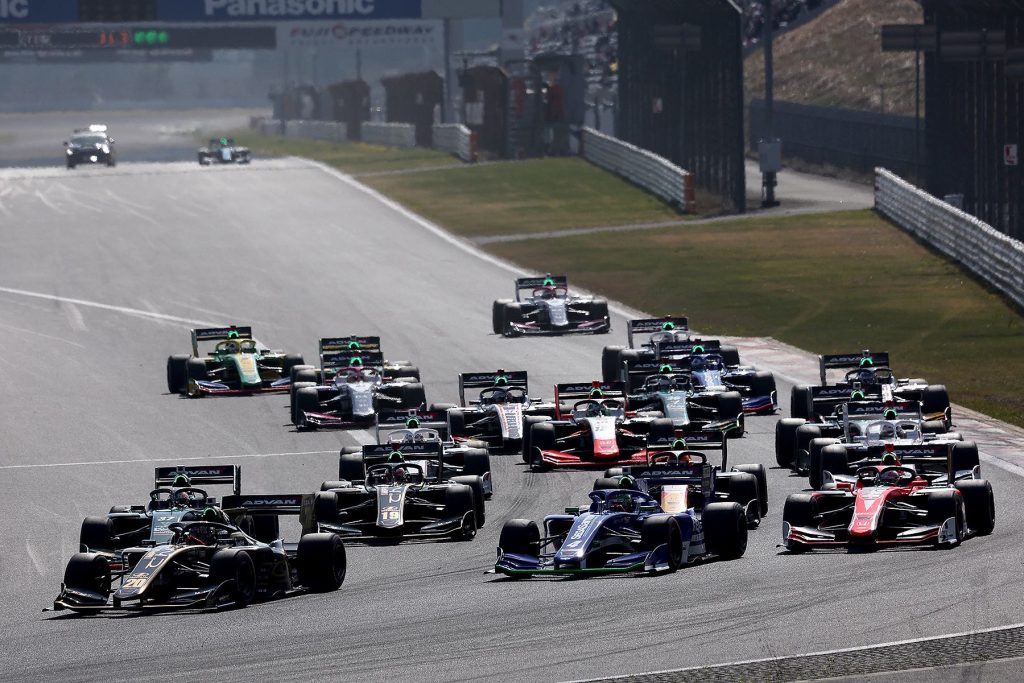 The 2022 SUPER FORMULA season opener was held at Fuji Speedway in April. Temperatures rose to record levels in June in Japan, which will make fitness and conditioning of the drivers even more important than typical races at the Rd. 6 venue. Fuji is a track that is known for rapidly changing weather, as it is located at the base of the symbol of Japan, Mt. Fuji. Extremely high temperatures also affect engines and how they are tuned, in addition to increased tire degradation due to very high track temperatures. Will those be factors during this event? Race weekend is set to kick off on Saturday, July 16th with FP1 in the morning, and qualifying in the afternoon. FP2 will be held on Sunday, July 17th in the a.m. hours, with a 14:00 local time start for the Rd. 6 race.
Rank.1 81pt. Tomoki Nojiri(TEAM MUGEN)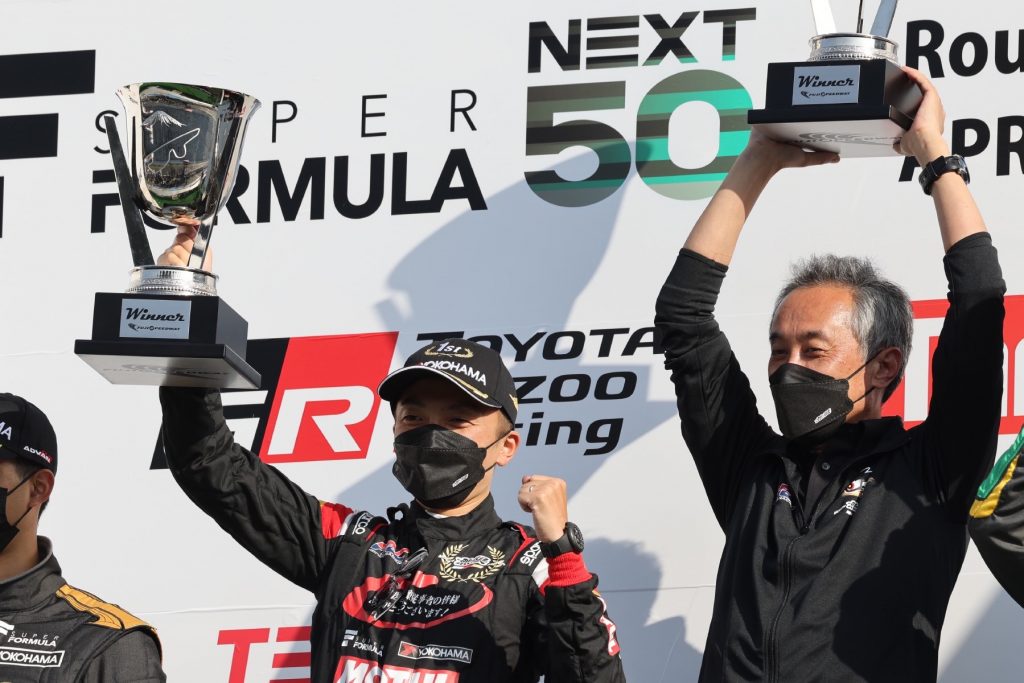 Rank.2 64pt. Ryo Hirakawa(carenex TEAM IMPUL)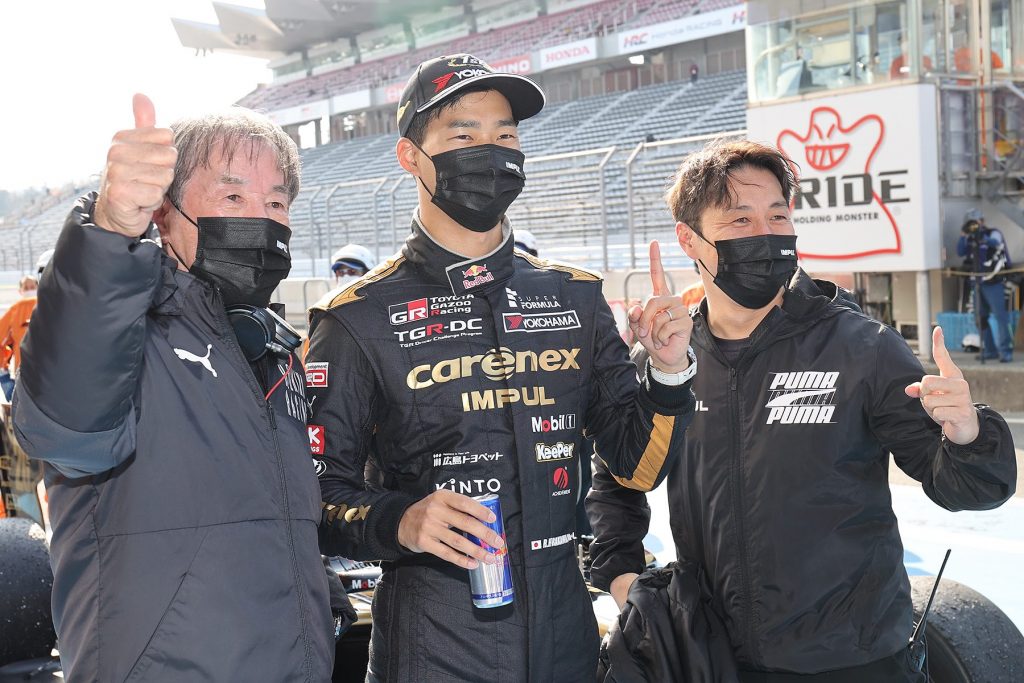 Sacha Fenestraz, the always smiling highly touted KONDO RACING driver, won his first SUPER FORMULA race in Rd. 5 at SUGO in June, and is surely much more confident in not only his skills, but his team, as they head into this race. The passionate Sacha currently has 57 points in the championship, putting him in 3rd. Ryo Hirakawa, who finished 7th last time out on the track, has 64 points. Currently leading the championship is defending champion of the series, Tomoki Nojiri, who has 81 points. Nojiri finished 3rd in Rd. 6 from a pole position start–his 4th consecutive pole of the season. Can he try to make it 5 in a row? Nojiri has clearly stated that his goal is to not get pole, but to win races, which is something he may have to improve upon if he wants to win consecutive crowns.
Rank.3 57pt. Sacha Fenestraz(KONDO RACING)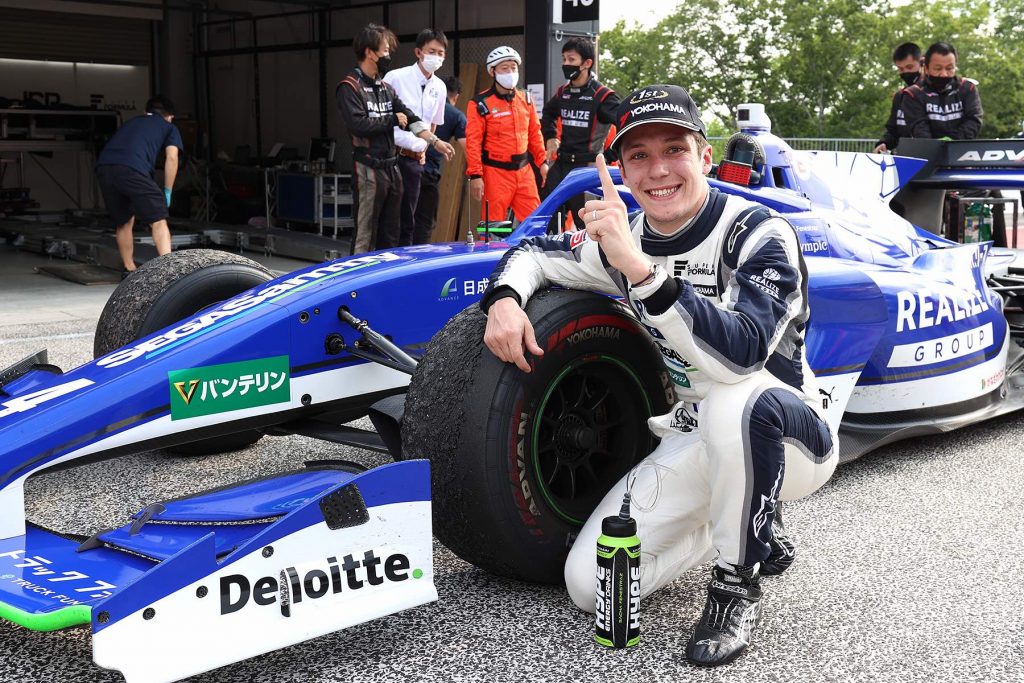 Ritomo Miyake has been driving consistently this season, helping him to earn 32 points (4th) towards the championship. Tadasuke Makino, has also been producing solid results in 2022, but is still seeking that elusive race victory. He is in 5th place with 30 points. Speaking of race victory, Nobuharu Matsushita got his first victory in SUPER FORMULA with a brilliant strategy in Rd. 3 under wet conditions, to overtake Tomoki Nojiri with just 2 laps remaining in that race. Matsushita has 21 points in the championship and is 6th.
Regulations for this season have changed in 2022 for Qualifying. Q3 has been done away with, leaving drivers only a slight margin for error to make it from Q1 to Q2. The 21 cars will be divided into Group A and Group B for Q1 to help eliminate on-course traffic, and to level the playing field a bit more. Only the top 6 drivers from Q1 Group A and Group B will move on to Q2 to battle it out for top starting grid positions in the race. Will Nojiri make it 5 poles in a row to try to close in on the 6 consecutive pole-record that Tsugio Matsuda (currently KCMG team director) set back when the series was still known as Formula NIPPON?
Rank.4 Ritomo Miyata(Kuo VANTELIN TEAM TOM'S)

Rank.5 Tadasuke Makino(DOCOMO TEAM DANDELION RACING)
The talent level is so high in this series that pretty much anyone on the grid can win a race on a given day, including the two rookies from TEAM GOH Ren Sato, who finished 2nd in his very first SUPER FORMULA qualifying for the team in Rd. 1 at Fuji Speedway. And Atsushi Miyake, who finished 3rd in Rd. 4 at Autopolis. They are led by none other than Masashi "Masa" Yamamoto, who Formula One fans know as the man who helped forge the strong relationship between Honda and Red Bull racing. He and the only foreign-born engineer in the series this season, Ryan Dingle, as well as the team's other engineer Kentaro Okajima, have done an impressive job mentoring the team's two rookies. How these two young drivers finish in the Rd. 6 41-lap (75 min. capped) race at Fuji Speedway on Sunday, as well as where they stand when the dust settles after the final race of the 2022 SUPER FORMULA season, is just another one of the many exciting focal points this year.
SUPER FORMULA premium-based YouTube channel will carry coverage of all sessions "live" and on VOD. Motorsport.com and REV TV in Canada will air all the Rd. 6 race action, so don't miss it!